In the Know: Week of April 1-5
The A/E/C industry is ever-changing because of technology, improved processes, strategies, project delivery methods, the workforce and much more. And we love content that is educational, thought-provoking and inspiring.
So we thought we'd share. Here are five Insights that caught our eye this week to help keep you in the know.
---
SPRING HAS SPRUNG, AND SO HAVE THE POTHOLES
Potholes—and pothole repairs—are a popular topic each spring, especially in areas that have encountered multiple freezes over the winter months. This article hits on a wide range of pothole topics including a pothole prediction equation (who knew?) and a conceptual video of a pothole being repaired by … you guessed it, a drone.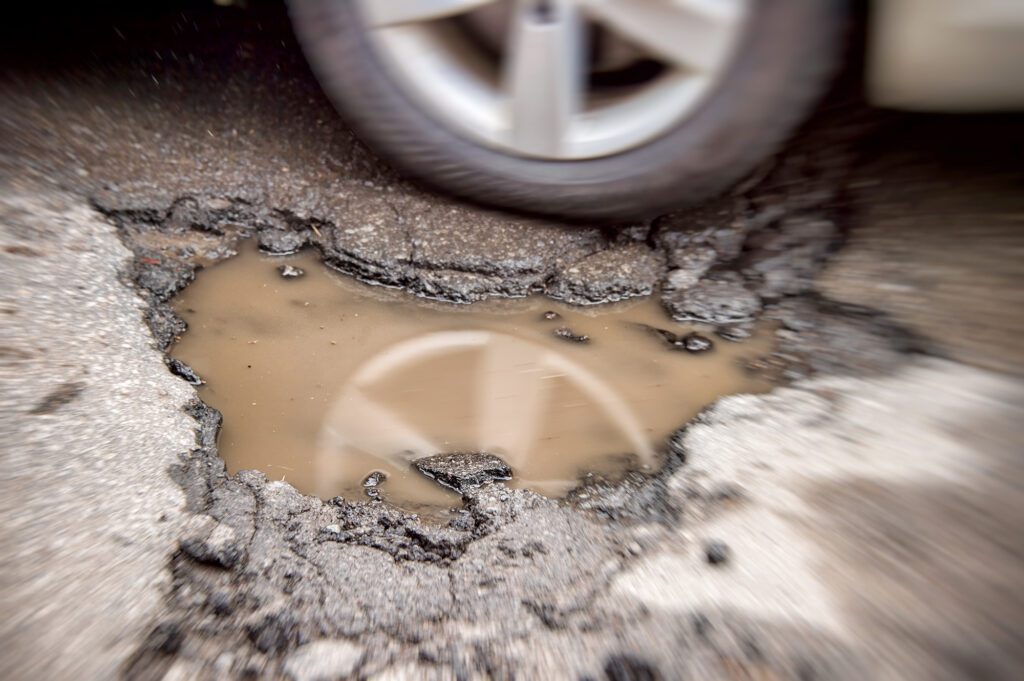 Shutterstock.com
---
COMMON DEICER MAY BE CAUSING MORE DAMAGE
Magnesium chloride, which prevents ice formation on roads and bridges, is commonly used in the United States. Researchers have found that samples of concrete exposed to magnesium chloride with repeated freeze-and-thaw cycles lose more strength than samples exposed to rock salt—even though they showed no visual signs of damage.
---
NEW RANGERS STADIUM WILL BE CENTER OF ATTENTION
Opening Day has come and gone, and the Major League Baseball season is under way. The Texas Rangers are playing their final season inside Globe Life Park before moving to the under-construction Globe Life Field in 2020. The most notable change will be the retractable roof overhead during the hot summer months. Learn more about the facility.
---
THE WILDLAND-URBAN INTERFACE IS A GROWING CHALLENGE
The intersection of natural vegetation and human development is called the wildland-urban interface. It's where wildfires have the greatest opportunity to engulf and destroy a community. What can planners do to reduce wildfire hazards? The American Planning Association examines further.
---
'RIVERS IN THE SKY' CAPABLE OF PRODUCING HEAVY RAINFALL
Atmospheric rivers have been blamed for recent powerful rainstorms in California and other areas along the West Coast. These "rivers in the sky," which ultimately produce rain or snow, form with two key ingredients: water vapor in the atmosphere and wind. Read more about the science behind atmospheric rivers.