In the Know: Week of April 22-26
The A/E/C industry is ever-changing because of technology, improved processes, strategies, project delivery methods, the workforce and much more. And we love content that is educational, thought-provoking and inspiring.
So we thought we'd share. Here are five Insights that caught our eye this week to help keep you in the know.
---
NASA GALLERY OF NATIONAL PARKS IS FAR OUT!
This has been National Park Week across America. Have you ever wondered what national parks look like from 250 miles above Earth? NASA has assembled a gallery of images captured from the International Space Station.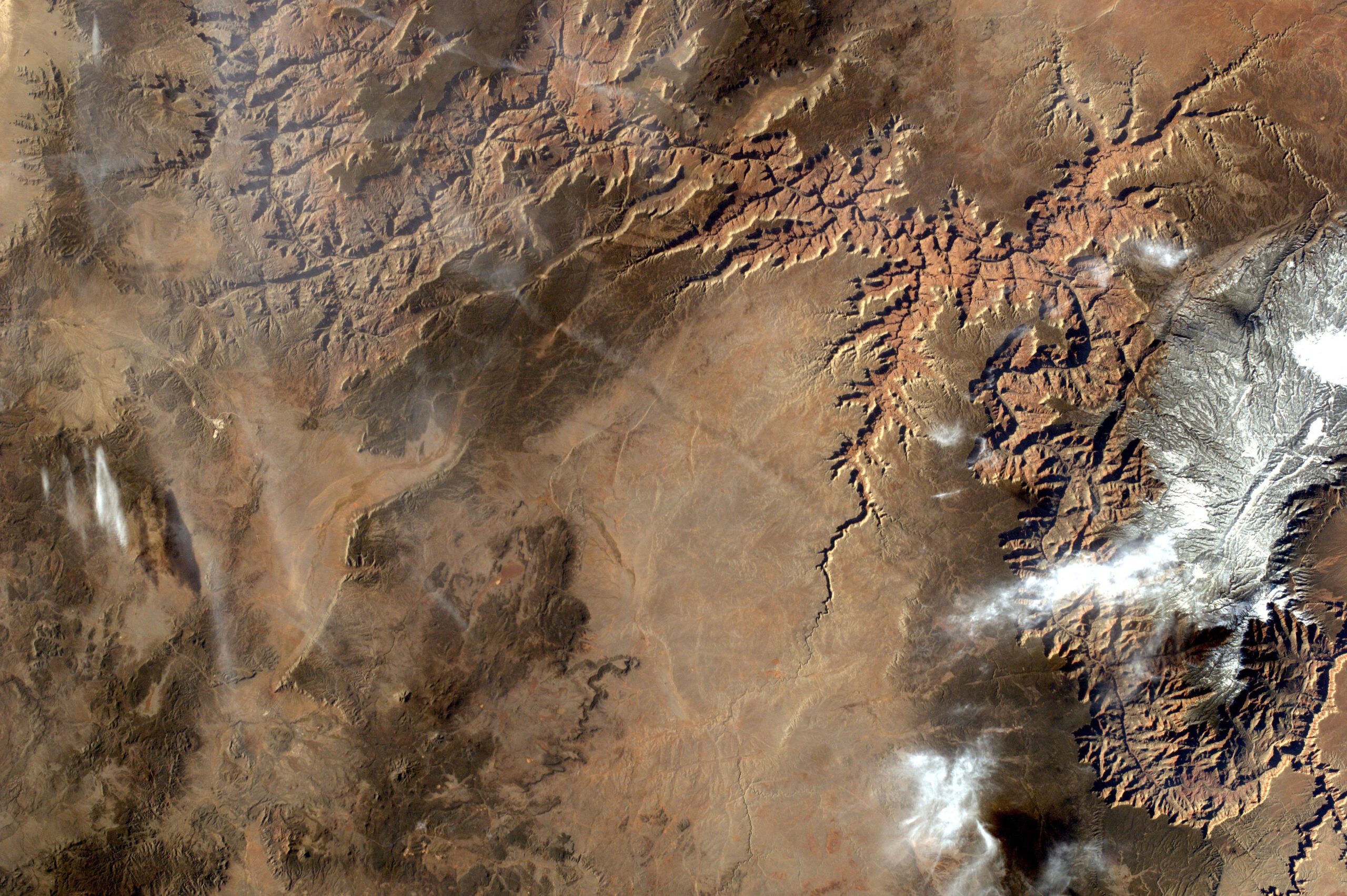 Did you guess the Grand Canyon? (NASA)
---
GROUP OF CITIES TRIES TO RECONNECT KIDS WITH OUTDOORS
Research shows that childhood has largely moved indoors, preventing kids from connecting with our natural world and ultimately impacting their health. From revitalizing local parks to promoting a citywide green schoolyard policy, read what several U.S. cities are doing to create meaningful outdoor experiences.
---
HOUSTON OFFICE TOWER EARNS LEED PLATINUM PRECERTIFICATION
Green features such as bike parking, electric-vehicle charging stations, high-efficiency chillers, energy-efficient lighting, low-flow water fixtures, reflective roofing materials and a rainwater harvesting system will make Houston's Texas Tower among the most sustainable U.S. office buildings.
---
COTE TOP TEN AWARD WINNERS ANNOUNCED BY AIA
Speaking of sustainability, the American Institute of Architects (AIA) Committee on the Environment (COTE) named the 2019 recipients of the COTE Top Ten Awards. The COTE program includes rigorous criteria for social, economic and ecological value in design. Take a tour through these award-winning facilities.
---
AS SURVEYING GOES, THE MOON WAS THE ULTIMATE JOURNEY
When Neil Armstrong and Buzz Aldrin placed the first retroreflector array on the moon in July 1969, they also became the world's first surveyors to work upon the lunar surface. Read about man's historic journey to capture measurements to and from the moon.