In the Know: Week of Aug. 26-30
The A/E/C industry is ever-changing because of technology, improved processes, strategies, project delivery methods, the workforce and much more. And we love content that is educational, historical, thought-provoking and inspiring.
So we thought we'd share. Here are five Insights that caught our eye this week to help keep you in the know.
---
MANY STADIUMS NOW ANCHORING MIXED-USE DEVELOPMENT
Professional sports stadiums in the past were usually isolated—surrounded only by a sea of parking spots. Many of today's newer stadiums and more intimate ballparks are anchoring mixed-use development. The two complement each other and draw people to the area whether they are attending a game or not.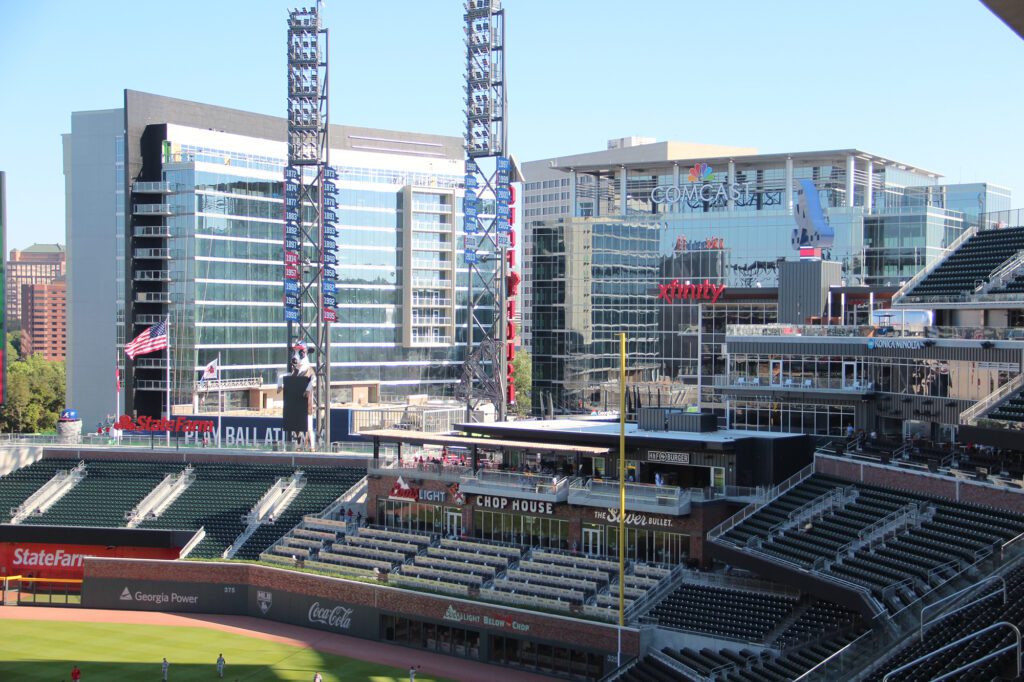 The Battery Atlanta is a mixed-use development outside SunTrust Park, home of the Atlanta Braves.
---
WATER SECTOR IS BENEFITING FROM DATA ADVANCES
Technology and data are making a big splash within water systems, creating efficiencies, saving time and money, addressing resiliency needs and helping to make smarter decisions. For example, data is helping plan new water plants and systems, detect leaks, notify customers of outages, predict needed maintenance and extend the life of infrastructure.
---
CHINESE FIRM SEEKS TO FLY AUTONOMOUS PASSENGER DRONES
A Chinese startup firm is vying to provide the first autonomous drones for passengers. Ehang is working with the Chinese government to establish regular flight routes and has announced a pilot project. There are many hurdles ahead such as regulating the technology and building infrastructure.
---
ASTON MARTIN ARCHITECTS TO DESIGN AUTOMOTIVE LAIRS
Any car enthusiasts in need of an automotive lair? Aston Martin has announced a new architectural design service to create one-of-a-kind spaces and luxury garages. Entire luxury homes or retreats can be designed in which the car takes center stage.
---
LEARN HOW ESCAPE RAMP DESIGNS SAVE VEHICLES AT HIGH SPEED
Escape ramps along the nation's highways are designed to "catch" runaway trucks that may be suffering from brake failure or unable to negotiate a turn at the bottom of a steep hill. This video from Business Insider explains how escape ramps work.