In the Know: Week of June 10-14
The A/E/C industry is ever-changing because of technology, improved processes, strategies, project delivery methods, the workforce and much more. And we love content that is educational, thought-provoking and inspiring.
So we thought we'd share. Here are five Insights that caught our eye this week to help keep you in the know.
---
PLANNERS LOOK FOR METHODS TO CURB THE CHAOS
Your nearest street curb is a changing place—and has been for some time. Ride-sharing services, along with bicycle infrastructure and delivery services that support e-commerce, are some of the entities competing for curb space taken by parked cars. The curb chaos is giving transportation planners a lot to think about.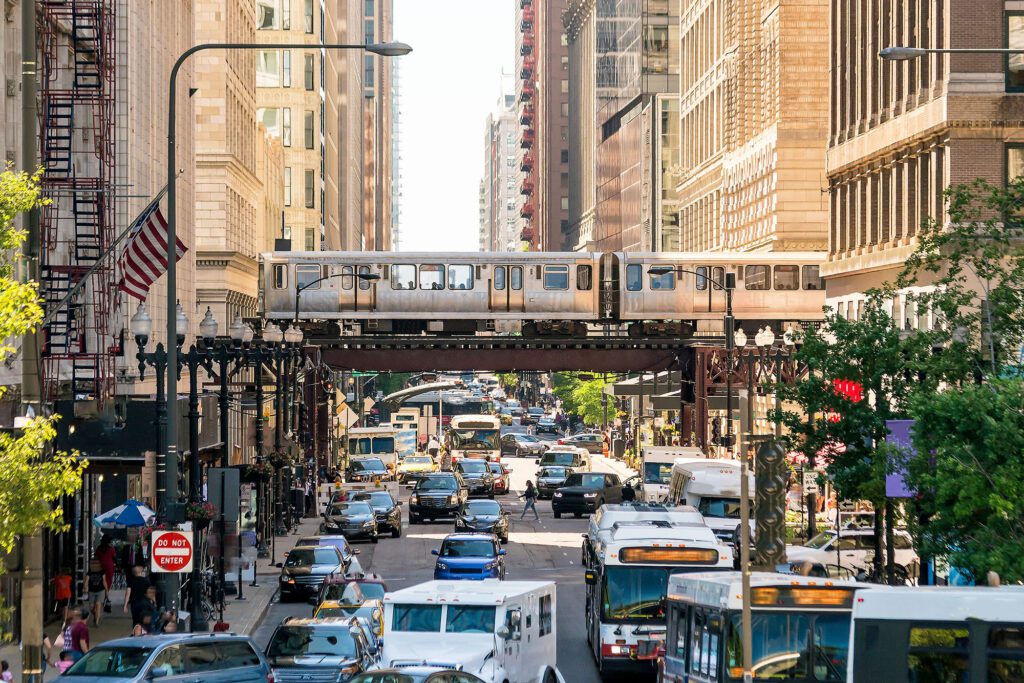 Curb space is difficult to come by on a busy downtown street in Chicago. (Shutterstock.com)
---
ENGINEERS TAKE A LOOK AT 'INFRASTRUCTURE REIMAGINED'
What cultural, social, economic, environmental and technological trends are the most important in shaping our future world over the next 25 to 50 years? And how will those trends interact with one another? This ASCE Future World Vision article identifies a range of future-based scenarios and how they might play out.
---
NASA RESEARCHERS ARE TRACKING WATER PATTERNS
NASA and its partners are using satellites to revolutionize our ability to track and understand the flow of fresh water around Earth—whether it is in the atmosphere, at the Earth's surface or underground. Tracking a worldwide water cycle may help us make better global and local decisions about groundwater.
---
DESIGN, APPLICATION AND ADVANTAGES OF BIOSWALES
Bioswales are important features in low impact development. They collect stormwater runoff, thereby helping with flood mitigation. Bioswales also filter pollutants to improve water quality. How are bioswales applied and what other advantages do they offer? Here are some answers.
Also: Applying low impact development features that are practical
---
50 YEARS AGO, ENGINEERS TURNED OFF THE FALLS
Those planning a vacation or honeymoon to Niagara Falls in June 1969—50 years ago—likely experienced some disappointment when they arrived. That summer engineers "shut off" the American Falls—constructing a cofferdam so geologists could study the area. Take a look back.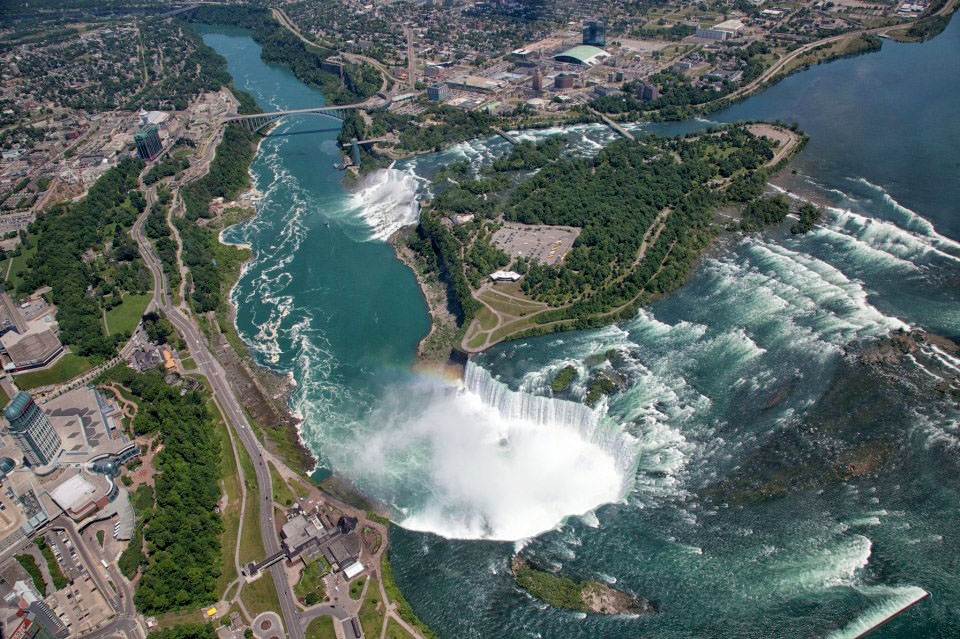 The American Falls (top), above Goat Island, went dry 50 years ago this month when a temporary dam was built on the Niagara River.