In the Know: Week of June 17-21
The A/E/C industry is ever-changing because of technology, improved processes, strategies, project delivery methods, the workforce and much more. And we love content that is educational, thought-provoking and inspiring.
So we thought we'd share. Here are five Insights that caught our eye this week to help keep you in the know.
---
NIGHTTIME PARK ACTIVITY IS RARE IN THE U.S.
Summer days can be hot and stuffy. That hot air may be the determining factor in our desire to visit a local park. So why aren't American parks buzzing with after-dark activity found in many other countries? There are several factors, including safety. But imagine the possibilities.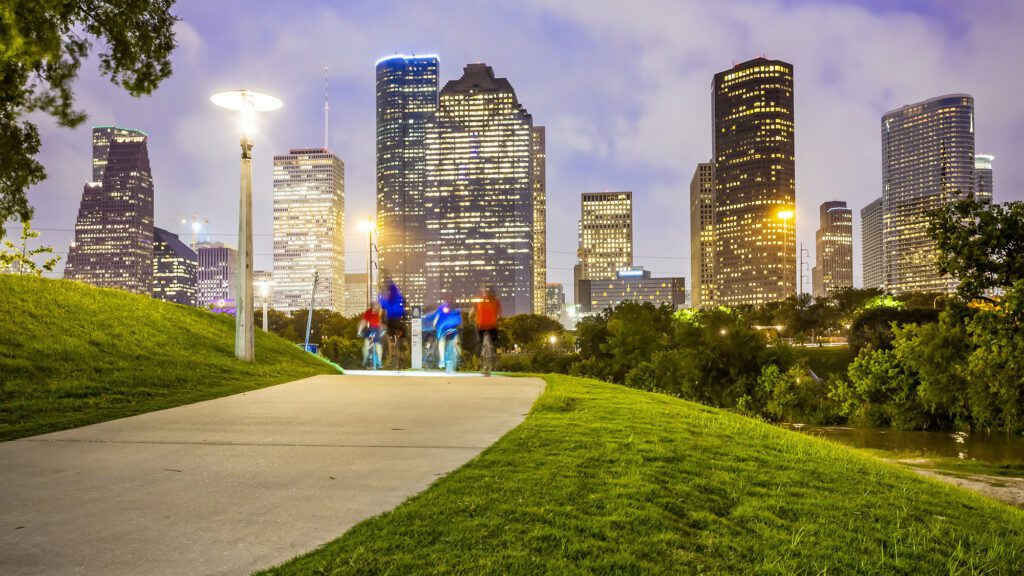 Bike riders enjoy Eleanor Tinsley Park as night falls on the Houston skyline. (Shutterstock.com)
---
CAPTURING THE 'FISH' IS AN ARTFORM IN ITSELF
There are times when oil and gas components—everything from hand tools to expensive measurement tools—become lost deep inside a wellbore. Accident or not, shutting down a drilling operation is an expensive proposition to find loose Insights. That makes a skilled well "fisherman" a valuable commodity.
---
INDUSTRIAL WASTE USED TO MAKE CONCRETE FOR CITY ROAD
The City of Sydney, Australia, is committed to reducing carbon emissions. How so? A world-first "green" road trial is occurring with geopolymer concrete made using industrial waste from coal-fired power stations and steel manufacturing plants. The trial period on a busy street also includes sensors so the concrete can be monitored and assessed.
---
TEXAS FIRMS SHOW BIG GROWTH IN ENR RANKING
Engineering News-Record has released the ENR Texas Top Design Firms list, ranking the largest U.S.-based design firms—public and private—based on design-specific revenue. Halff Associates, which is ranked No. 16, was spotlighted in a recent article about continued growth in the Texas/Louisiana region.
---
GEOSPATIAL INNOVATIONS PROMPT ETHICS DIALOGUE
A flurry of geospatial innovations has become part of our daily lives and is reshaping society, prompting more discussion about ethical challenges in the industry. The American Geographical Society has begun an initiative called "EthicalGEO," which seeks to have global dialogue about future geospatial implications.