In the Know: Week of June 24-28
The A/E/C industry is ever-changing because of technology, improved processes, strategies, project delivery methods, the workforce and much more. And we love content that is educational, thought-provoking and inspiring.
So we thought we'd share. Here are five Insights that caught our eye this week to help keep you in the know.
---
THE CHALLENGING TASK OF RECLAIMING LAND FOR CITY PARKS
The scarcity of available land downtown has forced the City of Dallas to do some innovative thinking and reclamation of urban land over time to achieve a long-term vision of having one of the elite parks and recreation systems in the nation. The Field, an ASLA blog, chronicles the challenges.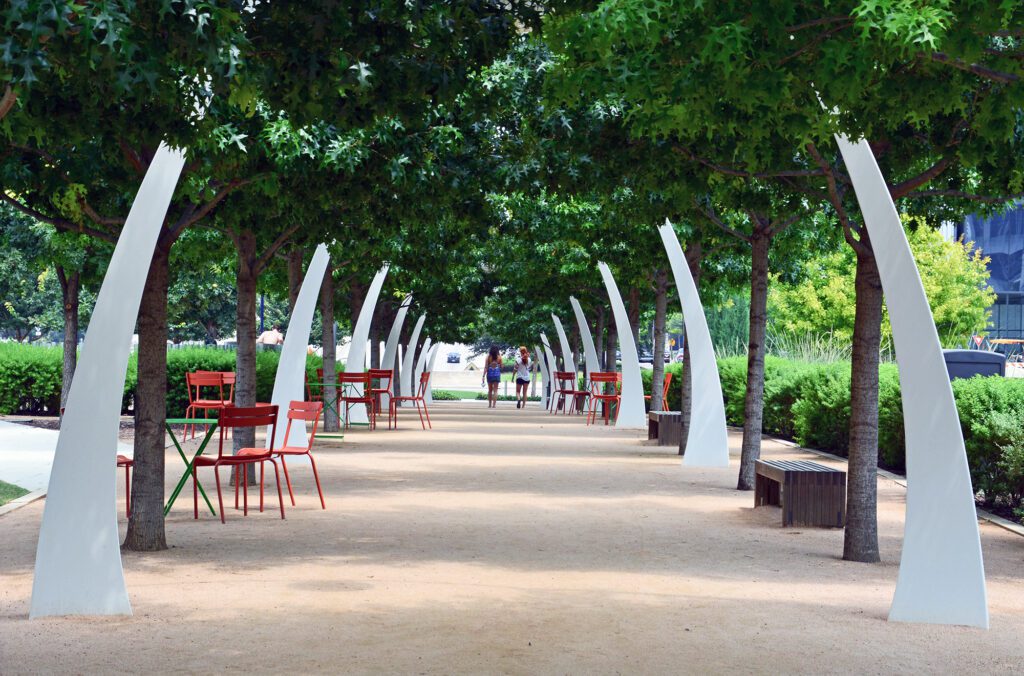 Klyde Warren Park in Dallas (shutterstock.com)
---
QUIZ TIME: HOW WELL DO YOU KNOW BIKE LANE SIGNAGE?
Bicycle lane designation icons have been designed in many unique shapes and sizes. It prompted The Guardian to put together a quiz. Can you guess the world city from the bike lane icon? Good luck!
---
THE INSPIRATION BEHIND THE NEW OLYMPIC HOUSE
The design for Olympic House, the new headquarters building for the International Olympic Committee in Switzerland, is being called one of the world's most sustainable buildings. The video below describes what inspired the design.
---
 'BVLOS' IS A HOT ACRONYM IN WORLD OF UAVs
BVLOS, or flying "beyond visual line of sight," is a hot topic among unmanned aerial vehicle (UAV) operators worldwide. It certainly allows operators to cover more ground and collect more data. However, the FAA has not yet allowed it in the United States, wanting to assure lives and vital infrastructure are not put in danger.
---
SURVEYOR'S COLLECTIBLE REVEALS PHILLY HISTORY
Does the name John Key ring a bell? Key was Philadelphia's first-born son in December 1682, well before the formation of the United States, which celebrates its 243rd birthday next week. Read the tale of surveyor John Failla, whose purchase of an indenture document written on a sheepskin reveals a history lesson.