In the Know: Week of May 13-17
The A/E/C industry is ever-changing because of technology, improved processes, strategies, project delivery methods, the workforce and much more. And we love content that is educational, thought-provoking and inspiring.
So we thought we'd share. Here are five Insights that caught our eye this week to help keep you in the know.
---
CELEBRATING THE WORKS OF MODERNIST ARCHITECT I.M. PEI
World-renowned architect I.M. Pei died Thursday at 102 years old. Pei's architectural accomplishments dot the Dallas landscape, including Dallas City Hall (1977), One Dallas Center (1979), Energy Plaza (1983), Fountain Place (1986) and the Morton H. Meyerson Symphony Center (1989). Bisnow takes a look at seven of Pei's landmark designs.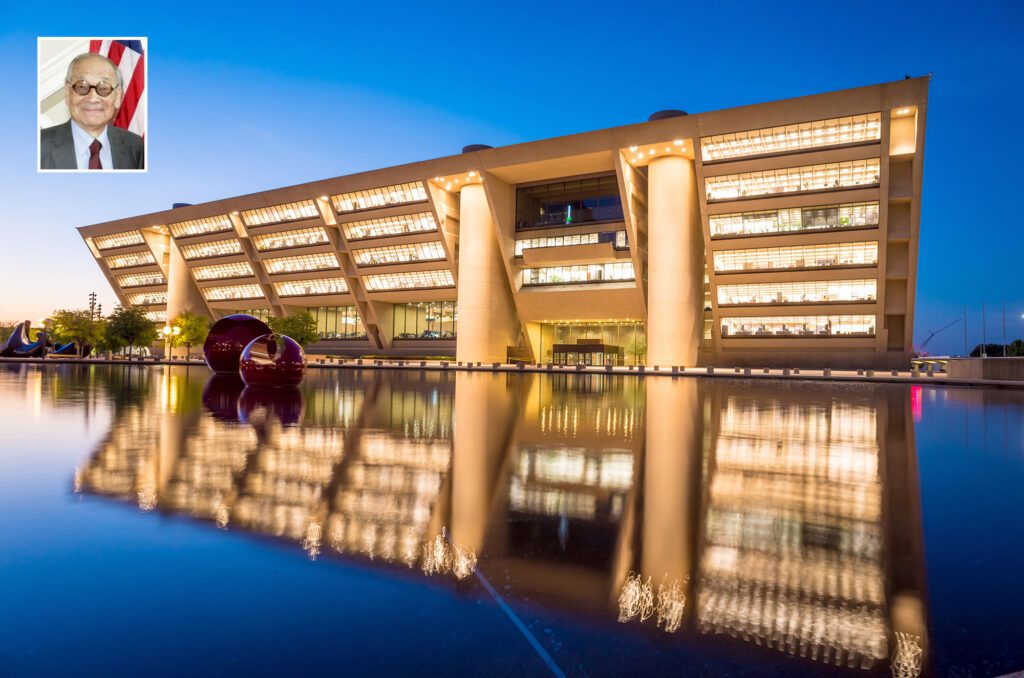 Architect I.M. Pei's firm designed Dallas City Hall, which opened in 1977.  The long north façade leans forward at a 34-degree angle. (Shutterstock.com)
---
PLANNERS MUST ACCOMMODATE CHANGING TECHNOLOGY
We all know technology won't stop evolving—from smartphones to smart cities and everything in between. City planners must adapt quickly to technology that changes the way we communicate and commute. The key may be how new technologies are deployed.
---
WORLD'S FIRST 3D-PRINTED COMMUNITY TO BREAK GROUND
Yves Béhar, a Swiss designer, has announced plans to build the world's first 3D-printed community. The project breaks ground this summer and benefits an impoverished farming community in Latin America. Check out this video for a preview.
---
TODAY MARKS ANNUAL CELEBRATION OF ACTIVE TRANSPORTATION
Today was Bike to Work Day, part of the League of American Bicyclists-sponsored National Bike Month activities. Bicycle commuting is growing significantly in cities such as Washington, D.C., Portland, San Francisco and Austin. Here is more info about emerging bicycle friendly communities.
---
DRONES MAKE BIG IMPACT AT CONSTRUCTION SITES, TOO
The Take 5 has occasionally chronicled the increased use of drones to make work more efficient within the A/E/C industry. Here's a video from Geospatial World about the major benefits of implementing drones at construction sites.