Q&A: An Inside Look at the Halff Internship Experience (Part 1)
Halff seeks to provide internships full of customized learning opportunities for college students each summer. To achieve this goal, the Halff intern experience focuses on three important methods of learning:
Learn by doing: Interns work with professionals on active project assignments to conduct meaningful work for our clients.
Learn from individuals: Halff provides three "Halff Chat" cards to each of the interns at the beginning of the internship program. These cards are good for one-on-one lunches with any Halff employee an intern may choose. The lunch meetings are designed for the employee to share more information about Halff and his or her practice, while the intern can ask questions about the employee's career path and experiences in the industry.
Learn through formal training: Halff prepares four training sessions to help interns learn more about what they want to do with their careers. These training sessions occur throughout the summer.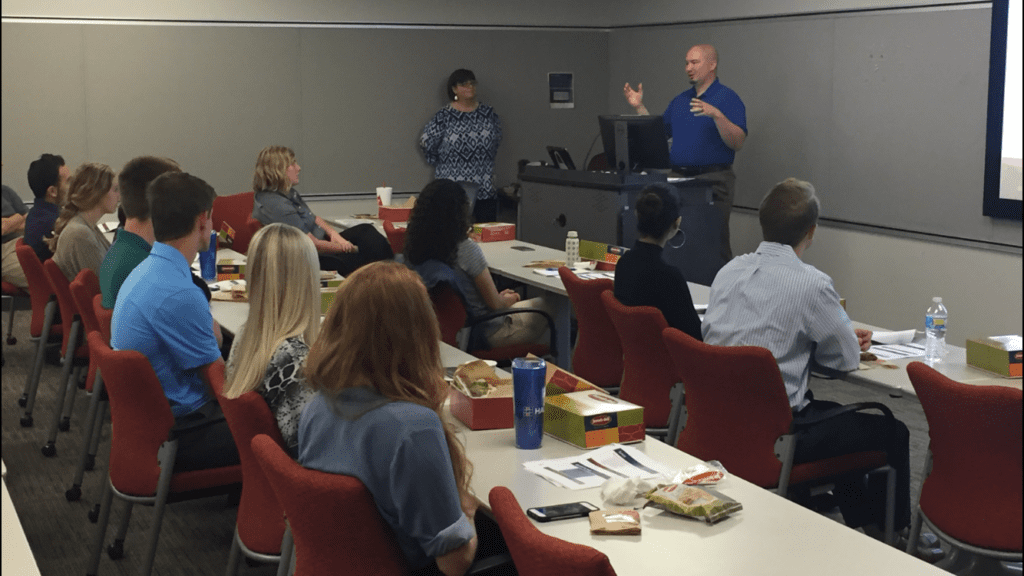 Read on to get to know Morgan from the Richardson office and see what she learned from working at Halff this summer. 
Major: Mechanical Engineering
University: University of Texas at Dallas (UTD)
Hometown: Rockwall, Texas
Favorite artist: Josh Garrels
Favorite quote: "Every success starts with the decision to try."
Why did you choose to complete a summer internship at Halff?
I had a couple of different offers for this summer, but I chose Halff after doing a lot of research about the company and seeing how well-respected it is. I also chose Halff because I thought I would learn a lot from it being a multi-service firm with so many different departments. I'm hoping to do civil engineering for graduate school, so I thought this would be a good opportunity to explore that [discipline] a little bit more as well.
What was your favorite moment or experience?
I've been able to have lunch with lots of team leads from different departments, and I've enjoyed hearing about their experiences and learning their stories. I've also been on the Collin County Jail project, and so we've gone out there a couple of different times to take a lot of measurements, and then we've come back and put them into AutoCAD to do some modeling. [The models] came out really well, so that was really neat and good hands-on experience.
What was your favorite training session and why?
I'd say the first one on civil disciplines. That was my favorite because I learned a lot about the other departments that I didn't really know as much about before.
Who did you spend your "Halff Chat" cards on? What did you learn?
I've had lunch with the team leaders from Structure, Water Resources, and Land and Site Development so far. I definitely learned a lot more about the specifics of each of their departments and what they do on a daily basis. I learned how they got to be where they are now and what has made them successful.
How has this experience shaped what you want to do after graduation?
I think it's given me a lot more questions. … I've realized there are a lot more possibilities that I hadn't really considered before. So it's definitely given me a lot to think about. I'm still intending on going to grad school, but now there's a lot more to consider and think about—which is a good thing.
What's the biggest takeaway for you from this internship?
Hard work doesn't go to waste. And, aside from learning more technical skills and software skills, [I've learned] people skills are equally as important.