The Supply Chain Impact and Lessons Learned from the COVID-19 Pandemic
One of the clear pictures painted for industrial and manufacturing companies throughout the COVID-19 pandemic is the importance of adaptation.
Supply chains have been broken globally for a multitude of industries, and these disruptions not only have many businesses scrambling to recover, but also fast track plans to build up resilience and sustainability should another catastrophic event occur in the future.
Since the early stages of the pandemic and lockdown in many areas, these companies have been focused on remaining operational and providing a safe working environment for their employees. They are now planning long term for a more diversified and flexible supplier base as well.
U.S.-China trade tensions have also had a significant impact on disruptions. There is no overlooking that China is the worldwide leader in consumer goods exports by far. From bicycles to fishing gear to exercise equipment, delays in acquiring some consumer goods are currently stretching into spring 2021.
These highly influencing factors are forcing companies to weigh investing in alternative strategies to restructure their supply chain.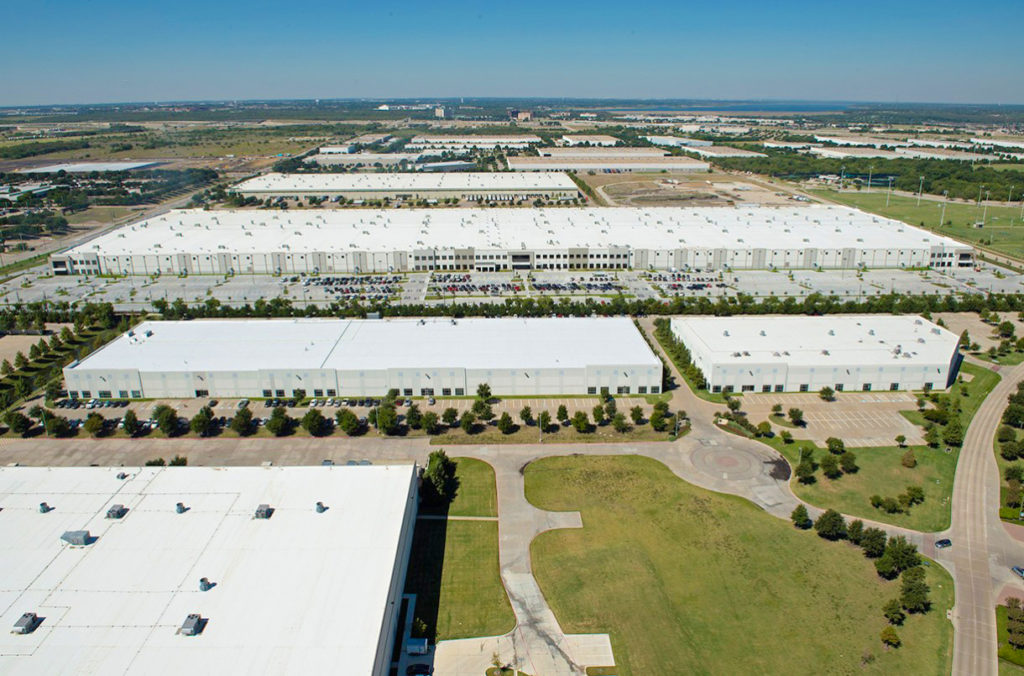 Warehousing Demand in North America
One of those avenues for investing in supply chain resilience and stability is warehouse construction. Demand is steadily increasing and has been for years. As the U.S. economy continues to reopen and business ventures settle into "new normal" activities, typical construction projects such as boosting warehouse capacity will be restarted.
Several contributing factors suggest that will happen much closer to home:
Economists are predicting additional dollars will be spent on manufacturing reshoring and/or nearshoring in the months and years ahead.

Texas, Mexico and the southeastern United States are poised to gain the most traction from any reshoring or nearshoring operations because of their shipping-friendly locations and thriving economies.

Fifty percent of manufacturers say they are anticipating a change in their operations in the coming months (35 percent have already faced supply chain disruptions).

Nearly two-thirds of North American manufacturers say they are likely to bring some level of production and sourcing back to the continent.

The current total U.S. warehouse building area is approximately 10 billion square feet. Texas markets account for nearly 20 percent of that total warehouse area (Dallas/Fort Worth, 800 million sf; Houston, 550 million sf; San Antonio, 110 million sf; Austin, 65 million sf). Those numbers are increasing 2 to 3 percent annually based solely on the current growth demand for distribution space. Solutions Moving Forward
What can we expect moving forward? Strategies will include identifying specific weaknesses in the supply chain and responding with improved inventories, distribution methods, technology and resources.
For instance, "just in time" delivery—aligning raw-material orders from suppliers directly with production schedules to minimize inventory—may be replaced by more "just in case" warehousing of additional products to counter concerns about supply chain breaks caused by future pandemics, ongoing political strain and global uncertainty. In this case, companies are balancing higher inventory holding costs to ensure they don't miss potential sales.
Implementing a "China, plus one" manufacturing strategy—reducing dependence on China—may lead to new redundant manufacturing in other areas of Asia, but also in Mexico and Latin America. Warehouse development in Texas would be positively impacted by an increase in manufacturing south of the border.
An increase in e-commerce trends is also playing a large role in the demand for additional warehouse space. Consumers who had not previously been e-commerce shoppers were forced to adapt to make certain purchases during the pandemic. This trend will likely continue in a post-COVID-19 environment because happy customers are the result of predictable and correct fulfillment.
As e-commerce demands grow, we'll potentially see the corresponding decline in brick-and-mortar retail stores and grocery stores rise. These facilities may need to be retooled as last-mile facilities, ensuring rapid delivery as the last leg of the supply chain. Consumers today are often benefitting from same-day delivery because of last-mile warehouse facilities.
The next two to three years may require an additional (over current growth trends) 5 percent increase in warehousing due to restructuring of the supply chain. That's 75 million square feet. If that percentage increases to 10 percent, it's 150 million square feet.
Texas offers inexpensive land costs, business-friendly tax climates, affordable housing, a strong labor force and more affordable labor costs.
A booming demand for warehousing is expected to keep booming.
To find out how Halff architects can offer you the benefit of full-service integrated design, write to Info-Architecture@Halff.com.
---
ABOUT HALFF
Halff is an award-winning Texas-based, employee-owned, diverse and full-service professional services firm. For 70 years, Halff has provided innovative solutions for clients in Texas and throughout the United States, offering full-service planning, engineering, architecture, landscape architecture, environmental, oil and gas, right of way, visualization and surveying services. Halff has 25 offices in Texas, Arkansas, Oklahoma, Louisiana and Florida. The firm is ranked No. 106 by Engineering News-Record.