In the Know: Week of Jan. 21-25
The A/E/C industry is ever-changing because of technology, improved processes, strategies, project delivery methods, the workforce and much more. And we love content that is educational, thought-provoking and inspiring.
So we thought we'd share. Here are five Insights that caught our eye this week to help keep you in the know.
---
READY FOR TAKEOFF: THE VISION FOR HOUSTON SPACEPORT
Ellington Airport became home to the Houston Spaceport last fall with the long-term goals of expanding the region's space industry, accommodating supersonic commercial air travel and providing a terminal that one day will serve as a takeoff location for space vehicles. A new Aerial Futures video explores how the spaceport will function within an urban setting and examines the architectural and engineering efforts required to make it happen.
---
TECHNOLOGY A BIG PART OF URBAN PARK DEVELOPMENT
A concentration on urban park spaces has been steadily on the rise, attracting people to downtown locations, providing recreational opportunities and spurring economic development. Read what city leaders, planners and park officials are doing to incorporate public park plans—and "smart city" technology—for our benefit.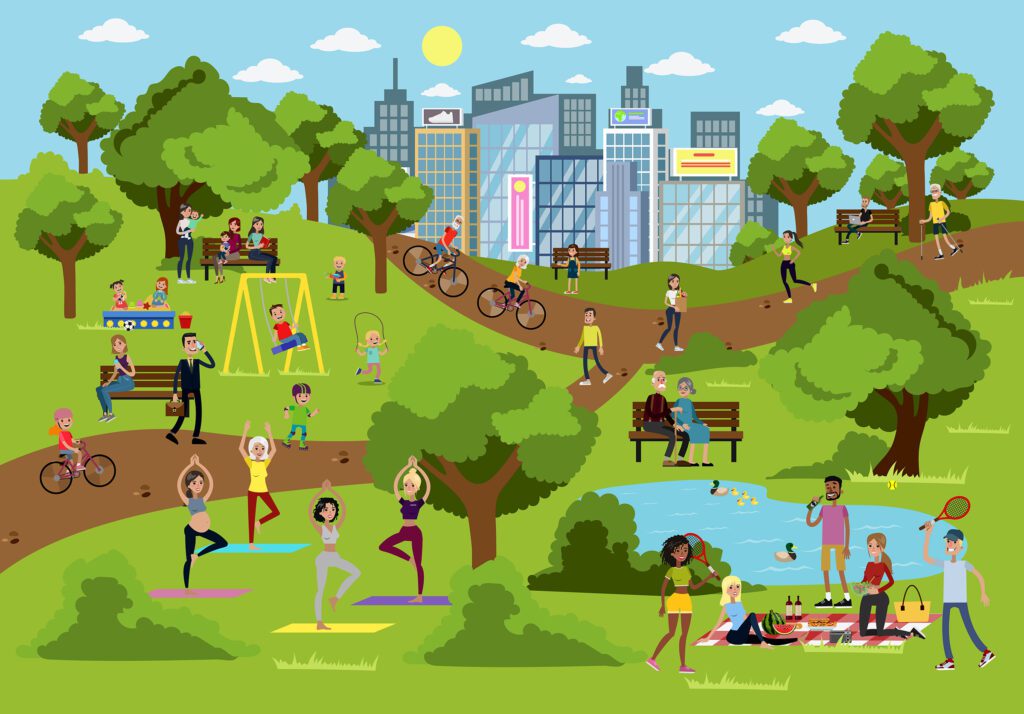 Shutterstock.com
---
ALL THE (ROAD?) RAGE: THE BEST AND WORST PLACES TO DRIVE
Is your daily commute a decompressing, enjoyable experience or full of hair-pulling moments? WalletHub has compared each state across 30 key indicators—including gas prices, rush-hour traffic and road quality—to determine what are the best and worst driving states in 2019. Buckle up!
---
SCIENTISTS ARE USING LiDAR TO MEASURE SNOWPACK
Winter snowfall is an important piece to the drinking-water puzzle for many cities in the western United States. Scientists and water managers calculate snow cover to help them understand water supply for the upcoming year. Find out how LiDAR technology is aiding in gathering measurements where a mountain forest canopy comes into play.
Related: How LiDAR contributes to the world around us
---
FLEXIBLE THINKING ABOUT 3D PRINTING CONCRETE
The most common 3D printing technology today is extrusion-based printing, which is adding material layer by layer. However, printing concrete structures comes with its share of challenges. Learn how 3D printing with concrete is evolving.