Geospatial solutions include professional mapping and remote-sensing through a range of modern tools. These tools include airborne and mobile photogrammetry and lidar, terrestrial-based HD scanning and traditional surveying mapping techniques with the use of GPS and Robotic Total Station. Geospatial services help energy providers, transportation officials, municipalities, business owners and governments optimize the locational intelligence derived from geospatial data.
Manned Aerial Photogrammetry and Lidar
Unmanned Aerial System (UAS or drone) Photogrammetry and Lidar
Mobile Lidar and Imaging
Terrestrial Lidar (High Definition 3D Laser Scanning)
Scan-To-BIM
4K HD Video
Broadband/Fiber
Bathymetry/Hydrographic Surveys
Noise Validation Analysis (UAS/Drone Based)
3D Visualization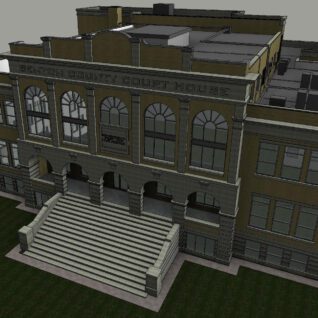 FEATURED NEWS
Building Information Modeling Leads to Faster, More Accurate Results
BIM technology allows engineers and architects to plan and design using an intelligent 3D model that is shared between disciplines.…
Read More
Let's Connect
Ready to work with Halff? Simply fill out the form to be directed to the best person at Halff to discuss your interests.