Construction Services are full-service construction engineering and inspection (CEI) oversight dedicated to providing a well-managed project. Our team works closely with owners, engineers and contractors to integrate their work and look out for our clients' interests. With its extensive background in design, utilities, right of way, environmental and surveying/geospatial services, our team manages construction inspection and oversight from concept and pre-construction through project closeout.
Construction Services

Projects
Preconstruction Planning
Construction Engineering and Inspection (CEI)
Scheduling
Quality Assurance/Quality Control
Contract Administration
Technology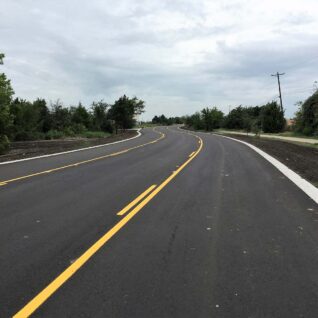 FEATURED NEWS
Asphalt Pavement Preservation Saves Roads and Budgets
Demands on public roadways and overall transportation budgets increase seemingly every year. While quality and safety are critical roadway components,…
Read More
Let's Connect
Ready to work with Halff? Simply fill out the form to be directed to the best person at Halff to discuss your interests.