Austin Young Professionals Named to ASCE Leadership Roles
The Austin branch of the American Society of Civil Engineers (ASCE) Younger Member Forum (YMF) recently welcomed Austin employees Katherine Smith and Garrett Davidson as committee chairs.
Katherine will be the social media chair, responsible for leveraging social media to help promote and market the organization. Katherine will use social media to highlight fellow ASCE members by featuring a monthly "member Monday" and promoting recent news and research in the world of engineering.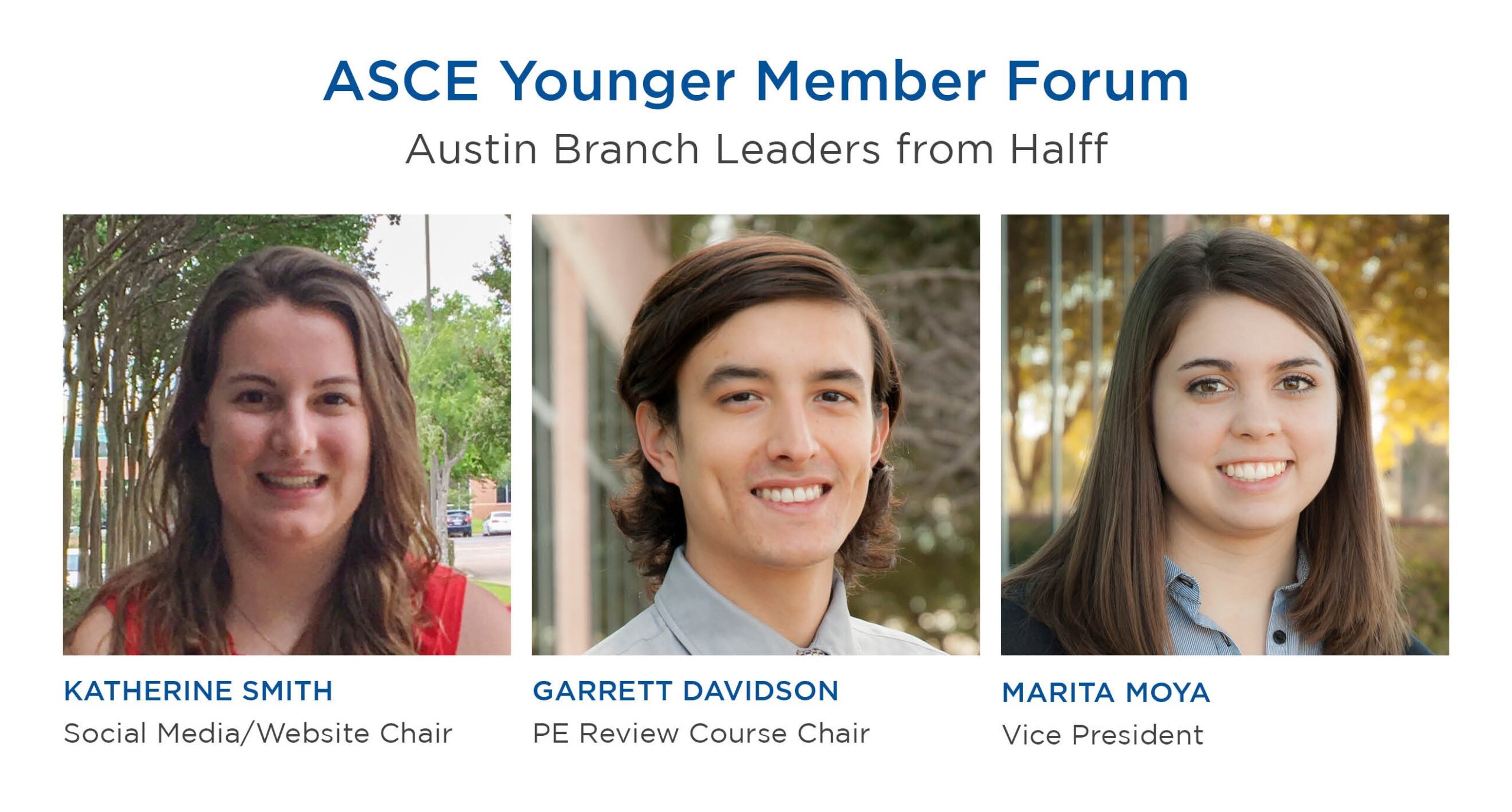 Garrett will be the PE Review Course chair, responsible for organizing and overseeing the ASCE PE Review Course. Garrett passed the course last spring and is now able to offer his experience and encouragement to others as they study for the upcoming fall exam.
ASCE also welcomed back Marita Moya to serve as the forum's vice president. She works closely with the president to promote and expand ASCE YMF in the Austin area.
Each of Halff's YMF members is excited for the opportunity to network and be part of ASCE's mission to serve the community and engage civil engineering in the Austin area.