Austin Workshop Encourages STEM Learning in the Black Community
FreshStart is a National Society of Black Engineers – Austin Professionals (NSBE-AP) program that uses interactive workshops to introduce Science, Technology, Engineering and Mathematics (STEM) concepts to students in grades six through 12.
Public Works Project Manager Joey Roberts received funding from Halff Community Initiative for Halff to host its own activity in the 2022 FreshStart workshop.
Joey, and his committee of volunteers, spent six weeks conceptualizing and executing a water-quality themed activity called "Attack of the Bacteria."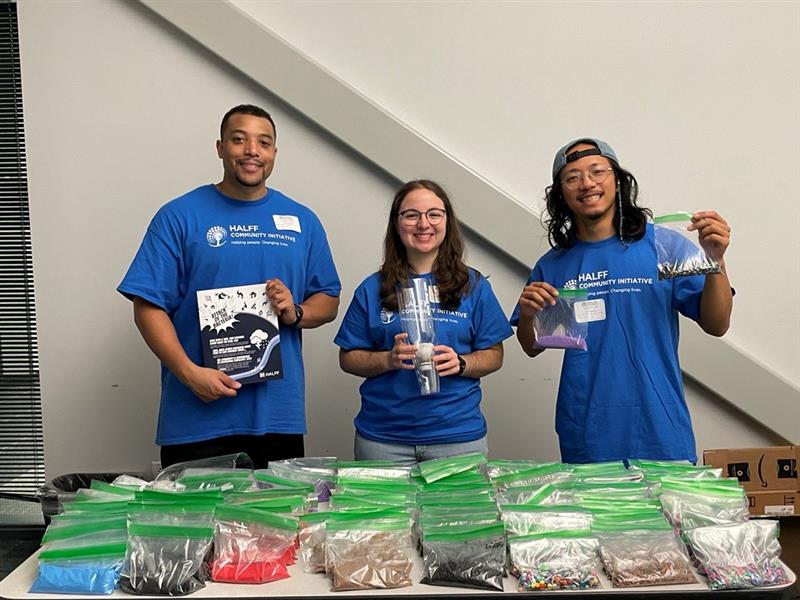 Joey Roberts, Hannah Wilson and Jason Rodriguez distributing supplies for the "Attack of the Bacteria" activity.
Dr. Cynthia Hodges, Killeen ISD STEM director, provided the FreshStart volunteers with insight on how to host an impactful workshop. Some key points from their meeting were:
Make it competitive.
Allow the students to be hands-on.
Get the students to think critically. Lay out the rubric early in the exercise, let them read through it and then plan how they want to proceed.
Separate the boys and girls. Give the girls the opportunity to build without another person's opinion. We want female engineers!
Sixty-five students were split into groups and competed to plan, design and construct a water filter to reach the lowest total dissolved solids.
"The first FreshStart was conducted in Austin about 30 years ago, so it's exciting to see Halff directly taking part and continuing a tradition of encouraging STEM in the black community," Joey said.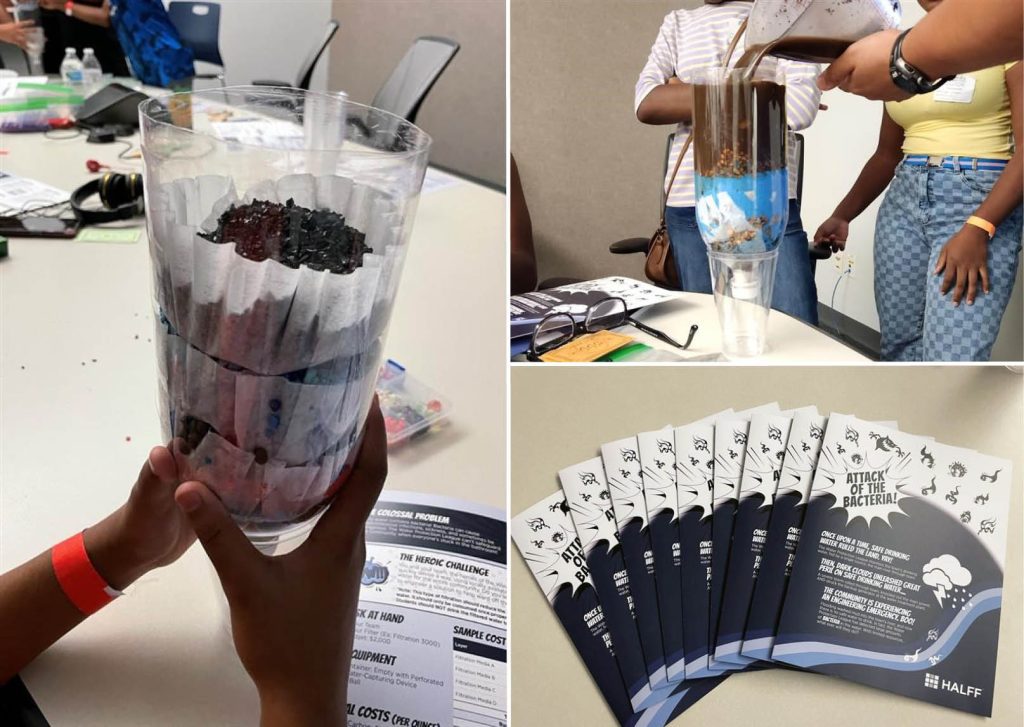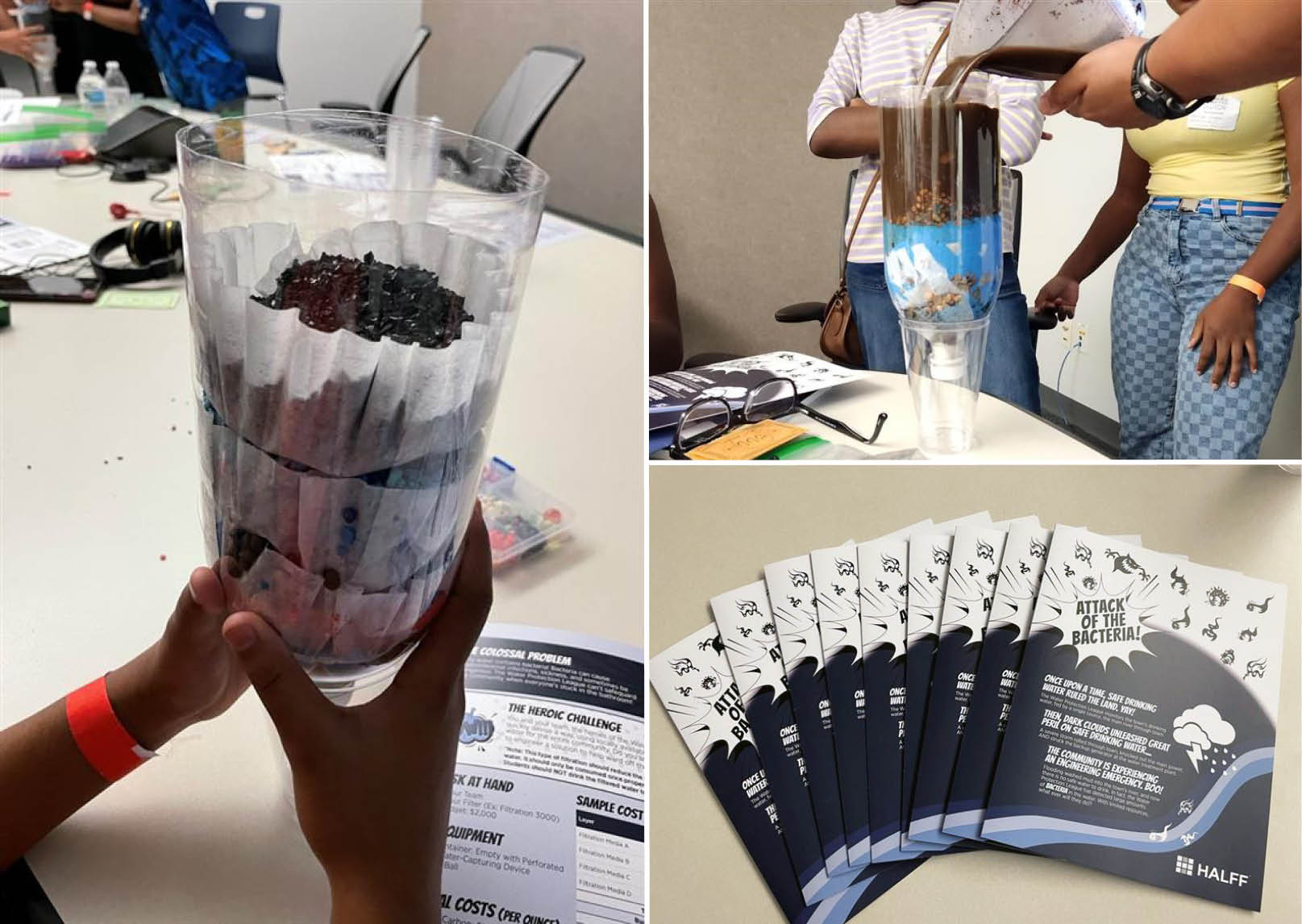 The impact of the workshop doesn't stop with FreshStart. Halff's Austin office is seeking partnerships with other organizations to repurpose the remaining materials from "Attack of the Bacteria" and increase the event's outreach.
The activity's success has the team looking forward to the 2023 FreshStart workshop and more events with NSBE-AP!
DID YOU KNOW?
Halff sits at No. 10 nationally in the companies with 1,000 to 2,499 employees in the 2022 Top Workplaces USA award rankings presented by Energage. In 2022, Halff was recognized as a Top Workplace in Austin, Dallas, Houston and San Antonio. We have also been recognized as a Top Workplace in Austin and Dallas eight times each since 2015, six times in Houston since 2016 and for the second consecutive year in San Antonio this year.
Cumulatively, Halff has been recognized as a Top Workplace 25 times.
APPLY TODAY!
Want to join our exceptional team of people-first professionals? Learn more about what it's like to work at Halff, and then head over to our career portal.