Bill Swope is Helping Drone Education Take Off in North Texas Schools
When it comes to the modern world of Unmanned Aircraft Systems (UAS), Bill Swope, CP, has a wealth of knowledge.
Bill, who is the Surveying practice business development manager at Halff, is involved in multiple UAS advisory programs in North Texas, providing his expertise on safe drone usage and encouraging schools to get involved in aerial robotics.
"Drones provide the 'shiny object' when it comes to student interest, so they are a great way to introduce young people to careers in land surveying and the greater geospatial community," said Bill.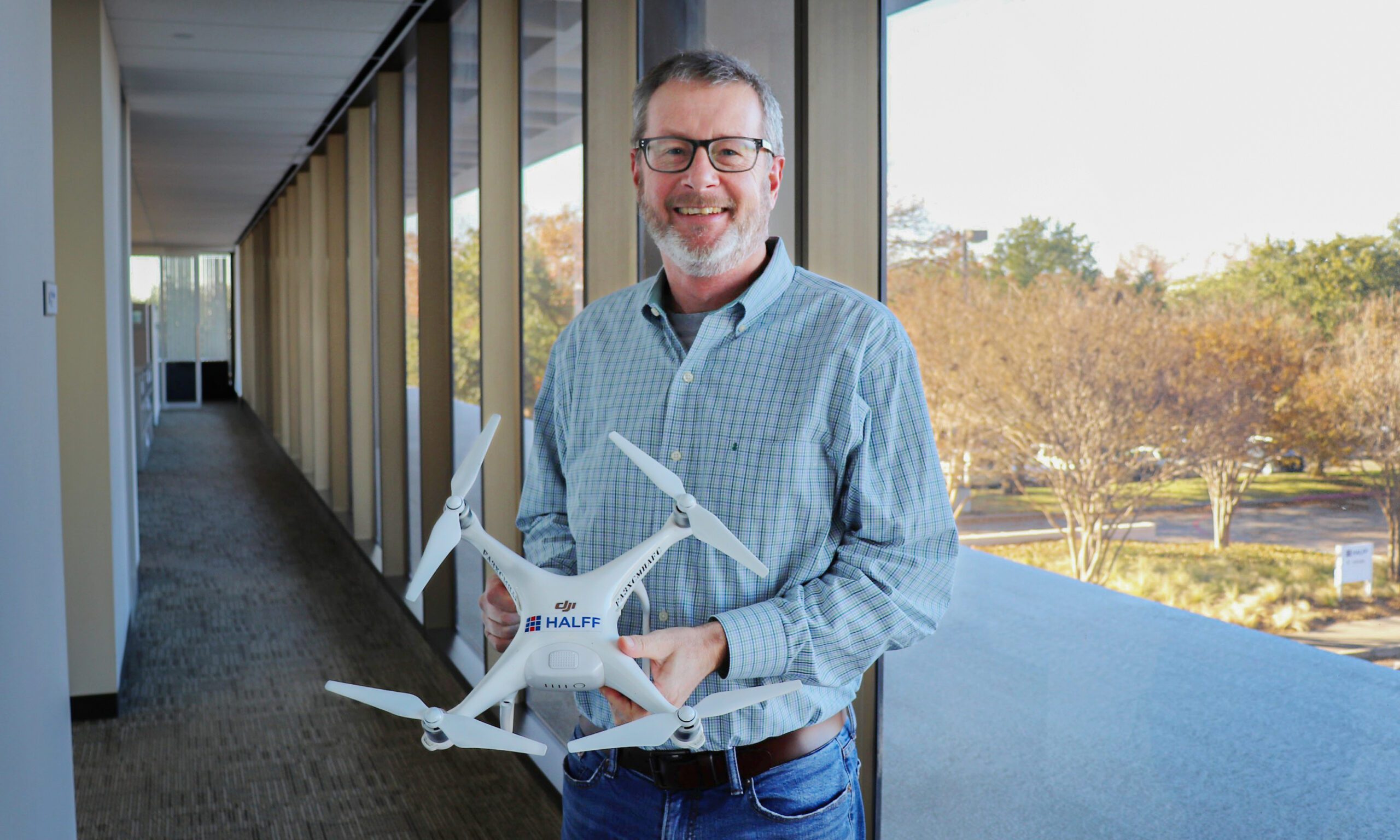 Bringing Drones into the Classroom
Bill, who has a passion for STEM education and geospatial technology, joined the advisory committee for the North Central Texas Aerial Robotics Initiative. The initiative's purpose is to provide students from STEM-focused schools with career paths to the professional services industry.
As part of the advisory committee, Bill provides industry expertise and advises 11 North Texas school districts, including Fort Worth ISD, on their drone programs. In addition to introducing aerial robotics and drones to STEM programs among the school districts, the NCTX Aerial Robotics Initiative has expanded the program to include agriculture, AV/business, construction, cybersecurity, engineering, GIS and law enforcement.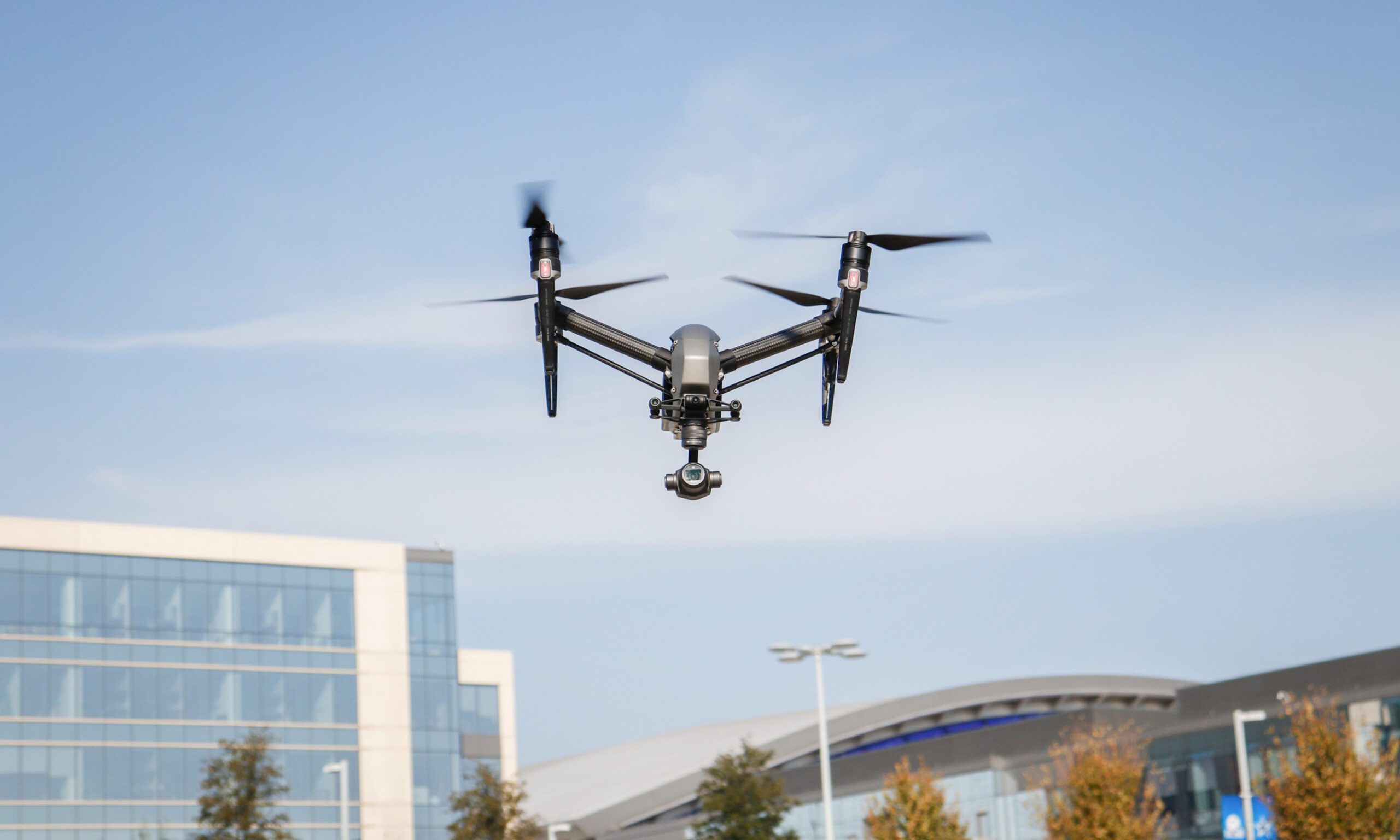 Bill has also spearheaded Halff's involvement with Crowley Independent School District's P-Tech Academy. Pathways in Technology Early College High Schools (P-Tech Academy) is an open-enrollment high school that places an emphasis on aviation mechanics, UAS systems, logistics and avionics.
The P-Tech Academy focuses on work-based education and allows underprivileged students to receive a high school diploma and an associate degree, providing the necessary tools students need to enter the workforce without entering a four-year university.
As a community partner, Bill represents Halff as an advisory board member, providing his industry knowledge to bring UAS awareness to local schools.
"There are a lot of schools in the area that have already seen the value in adding these types of programs, and I simply want to help spread the word about the numerous benefits the use of drones provides in professional services," Bill explained. "This relates directly to the career opportunities that are available, not only for pilots, but also for technicians and analysts that process the data."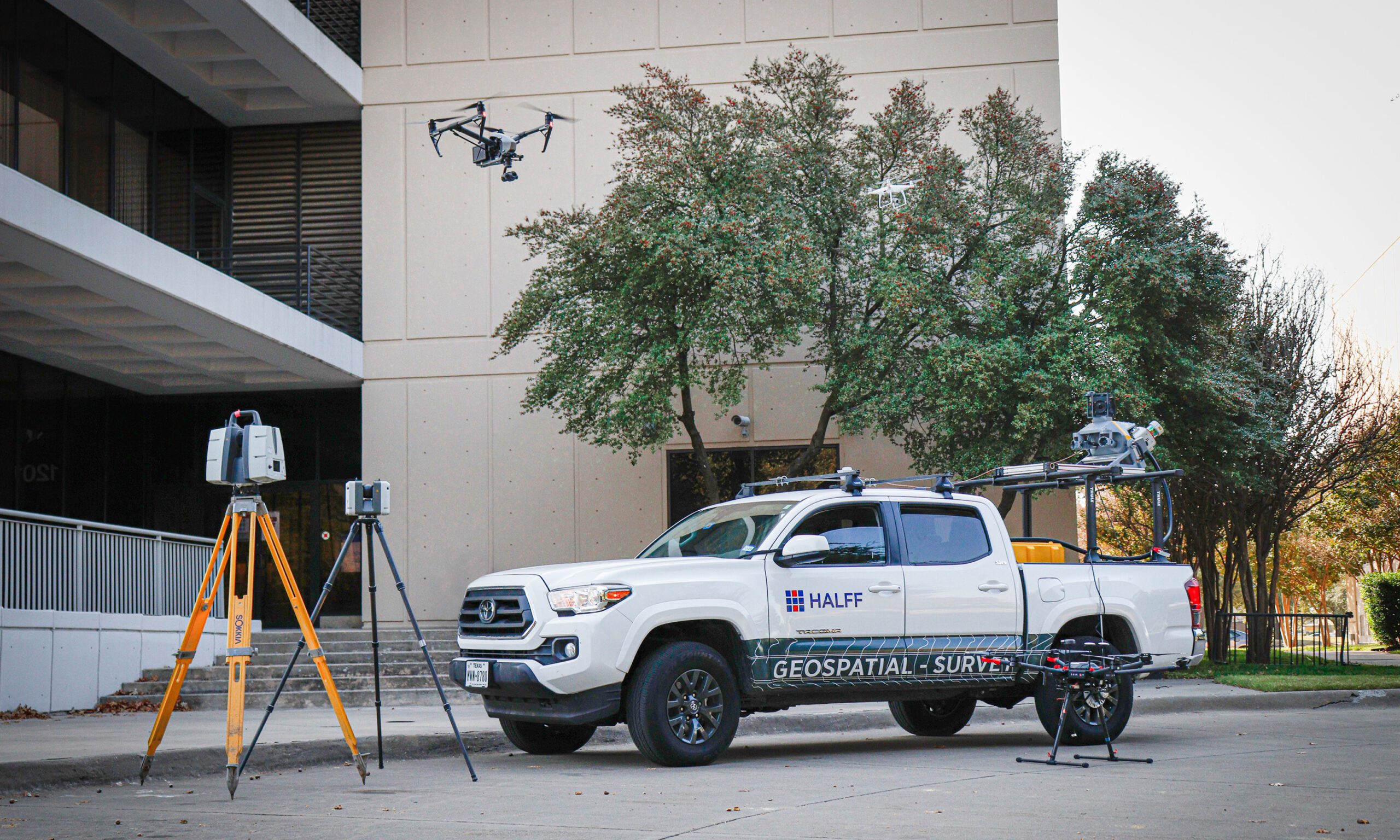 An Advocate for UAS Safety and Integration
As UAS operations become more available for civilian and commercial use, Bill advocates for UAS safety and works with the North Central Texas Council of Governments and its UAS Safety and Integration Task Force to help "mitigate reckless UAS operation and promote integration of UAS technology into the DFW regional airspace" (NCTCOG).
Bill's involvement includes participation in the Education and Public Awareness Working Group, which works to improve UAS safety operations in North Texas and collaborate with regional partners to discuss developmental improvements.
"NCTCOG's UAS Task Force, under the direction of Ernest Huffman, should be a model for how regional governments can partner with industry experts, and the community at large, when exploring new technologies and trying to figure out how they will not only be used, but also how to best manage that use," stated Bill. "Drones are a great technology and have gotten a bad reputation with a lot of negative media coverage. The reality is that the use of drones is creating new markets, and that means jobs."
---
ABOUT HALFF
Halff is an award-winning Texas-based, employee-owned, diverse and full-service professional services firm. For 70 years, Halff has provided innovative solutions for clients in Texas and throughout the United States, offering full-service planning, engineering, architecture, landscape architecture, environmental, oil and gas, right of way, visualization and surveying services. Halff has 25 offices in Texas, Arkansas, Oklahoma, Louisiana and Florida. The firm is ranked No. 106 by Engineering News-Record. For more information about Halff, visit www.halff.com or LinkedIn.