Employee Feature: Forging a New Path
MATT KOCIAN TAKES HIS LOVE FOR THE OUTDOORS TO A NEW LEVEL BY BUILDING TRAILS
There's just something about nature that keeps drawing Fort Worth GIS Team Leader Matt Kocian outside. Whether it's the wildlife, the open air, the possibility of an adventure, or the opportunity for a serene retreat from the hustle and bustle of city living, Matt likes to experience the natural world as frequently as he can—usually while riding a mountain bike, a hobby he picked up after getting into cycling.
"That was kind of the place it all started—back to youth and riding bikes around the neighborhood, riding bikes to school and then onto the trails, and getting out into the state parks," says Matt. "I've been cycling and riding mountain bikes pretty much my whole life."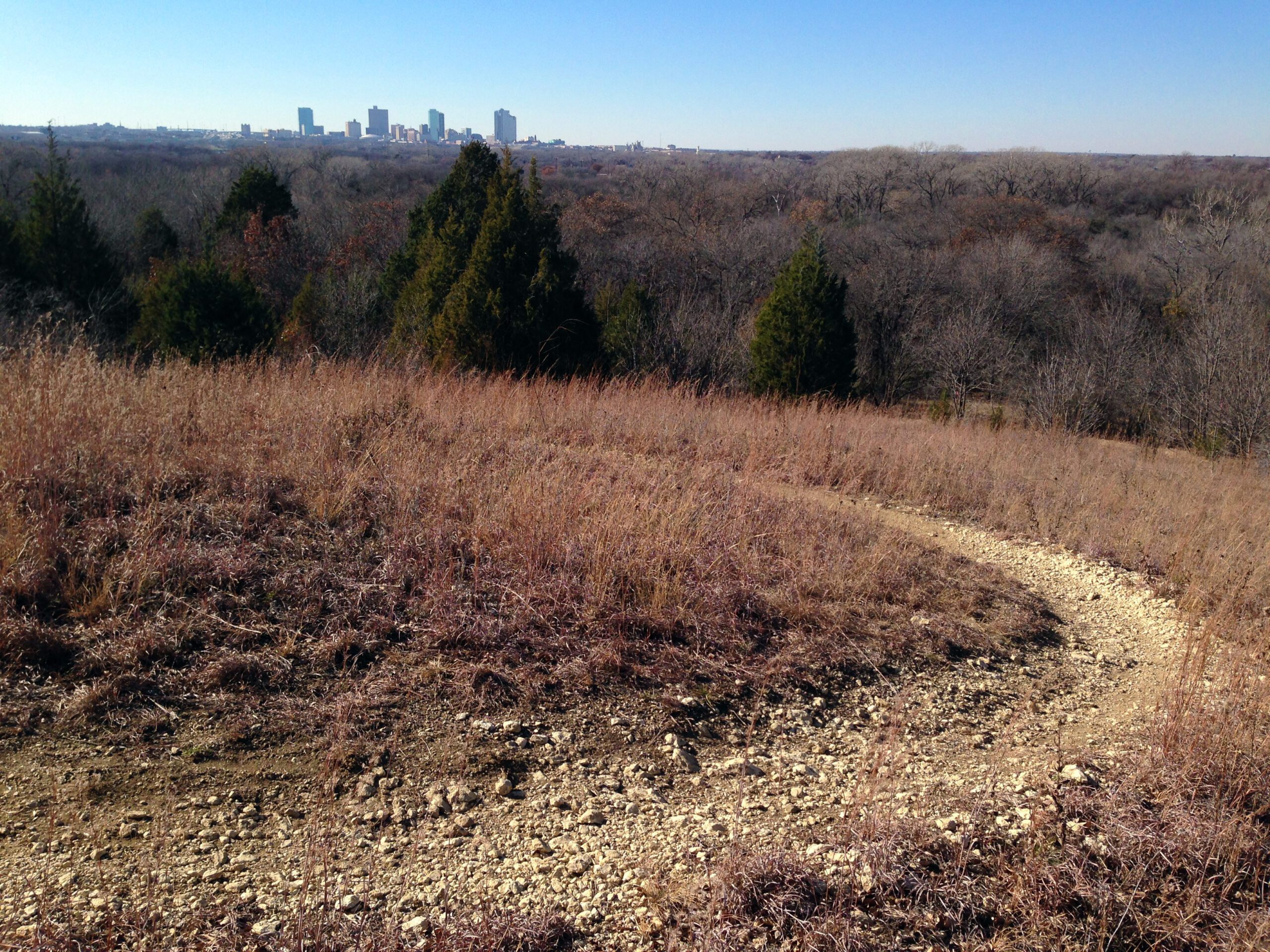 A native of Arlington, Texas, Matt grew up exploring North Texas state parks. He moved to Fort Worth, Texas, after graduating college, and during his search for places to go on mountain bike rides, he discovered the Fort Worth Mountain Bikers Association (FWMBA), a 501(c)(3) nonprofit organization made up entirely of volunteers. Not long after getting involved with the FWMBA, Matt decided to dive into another outdoor hobby: trail building.
"The FWMBA was young at the time and actually didn't have trails built [back then]," says Matt. "I guess it was 2004 when I started learning about building the trails, and then we (the FWMBA) started building trails in the parks we had access to."
A few years later, Matt led the charge to build a trail at Gateway Park, a large park in Fort Worth.
"The effort at Gateway started in 2008, [when the FWMBA] decided to establish another MOU (memorandum of understanding) with the City of Fort Worth to have permission to work at Gateway," explains Matt. He says his GIS background came in handy during the building process, as the effort involved taking GPS coordinates, hiking, and creating a few maps of the park "to get an idea of what's possible out there."
"Once we had a plan together, we decided to organize that first work day and send out the word through bike shops and [an online] mountain bike message forum." He also reached out to the Dallas Off-Road Bike Association (DORBA) for help.
"We teamed up to help design and coordinate the volunteer effort to build the trail," says Matt. "We most certainly did not build it ourselves."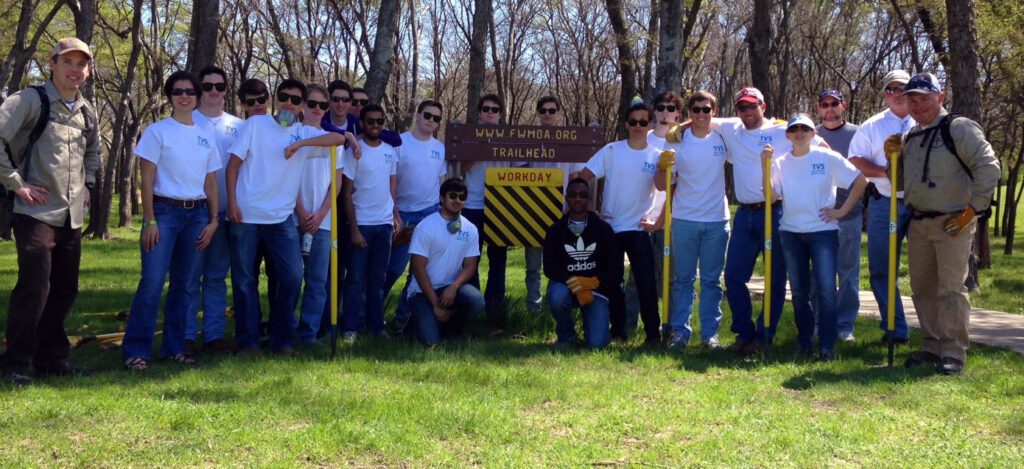 As a trail steward, Matt rallied volunteers on the weekends, organized all of the tools, gave instructions to the volunteers, and led safety briefings. After many hours of hard work and lots of shoveling, Matt and his team finished 8.5 miles of a multiuse, single-track trail designed for "hikers, bikers, dog walkers, bird watchers—anybody that wants to use them."
Since the trail's completion, Matt says there has been a variety of events held on the trails, such as high school cross country meets and mountain biking time trials.
The trails Matt and his team build are made up of natural surfaces, so they require maintenance each year. Matt says volunteers and FWMBA members will help out with the maintenance to clear some of the growth obstructing pathways, remove fallen trees, and replace damaged or vandalized signage. The work season, which typically lasts from October to May, is already underway.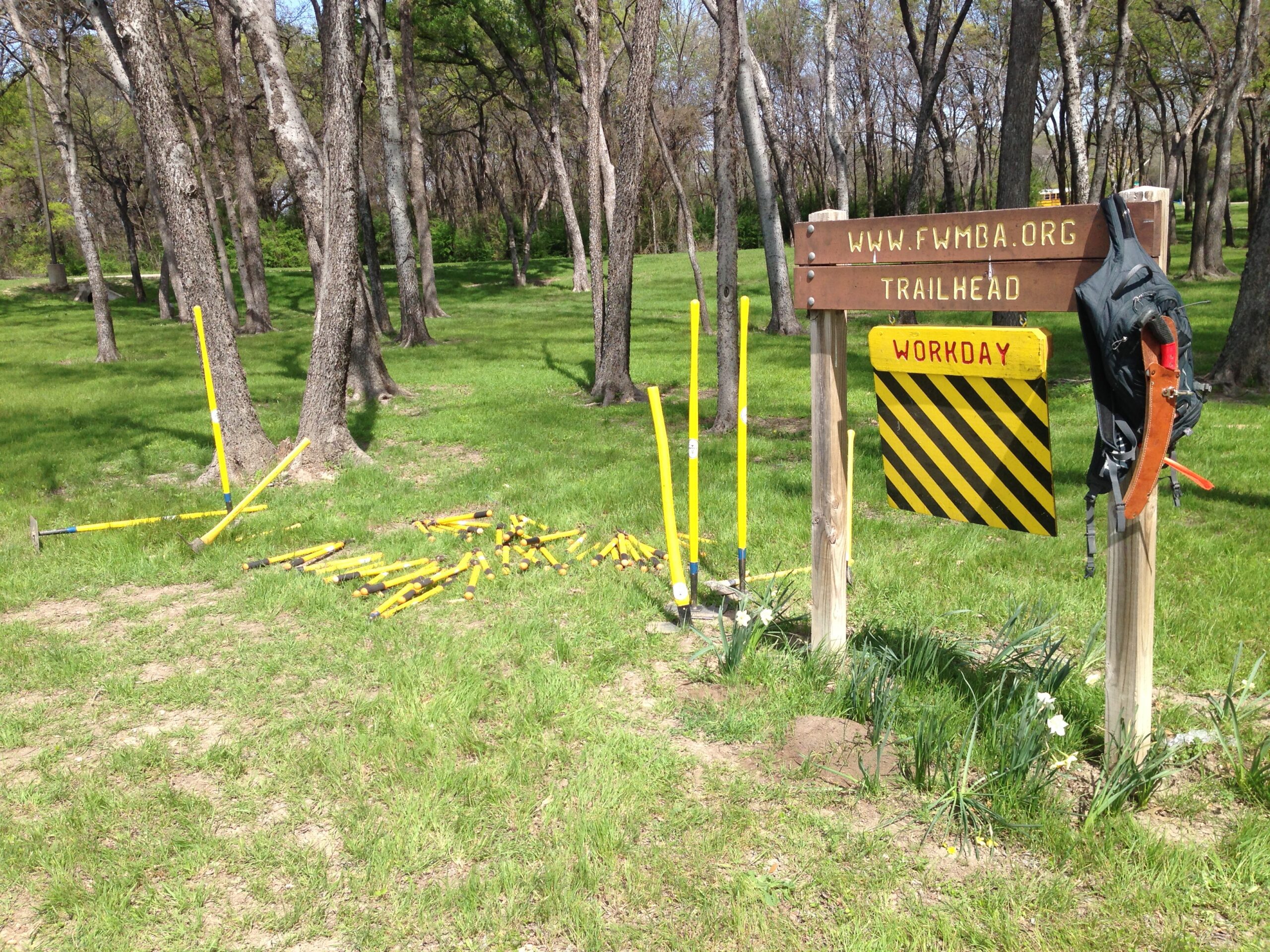 Though DFW is largely full of developed land, Matt says the pretty areas are "still here, but hard to find. You just have to search them out."
So, if you happen to see a man on a mountain bike whiz past you the next time you're at a park in Fort Worth, it's probably just Matt looking for some new land to explore.