Employee Helps Foster Community Development a Nail at a Time in Honduras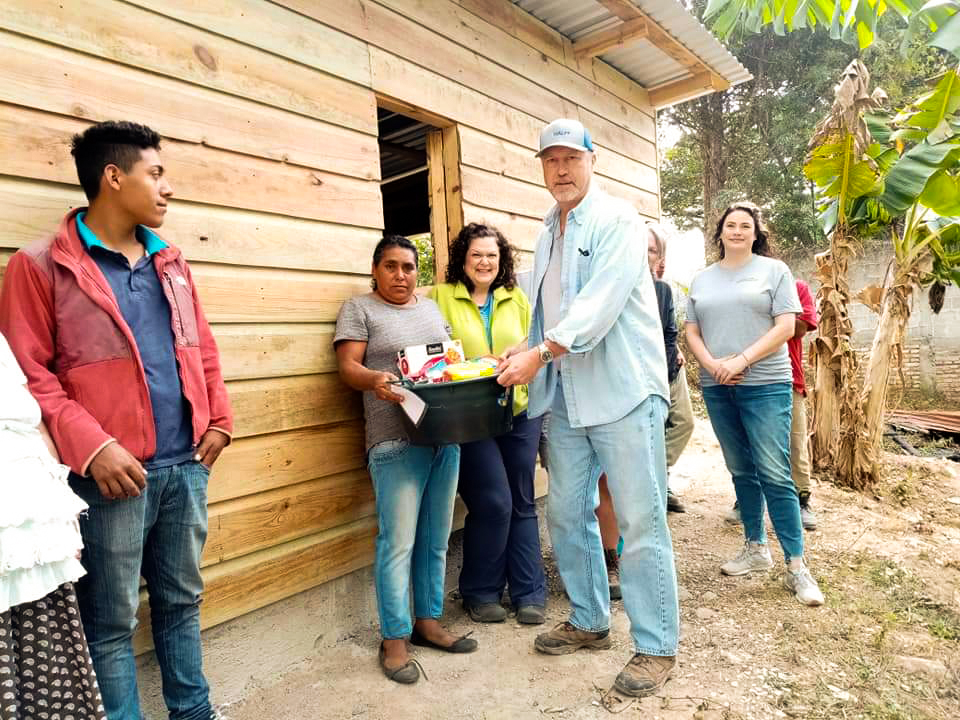 Mike Watson presents a food basket to one of the residents of a new home constructed during his visit to Honduras in February. Mike says his group's goal is to help foster community development in the region.
Halff Business Development Manager Mike Watson had no interest in traveling to Honduras in 1998 to perform survey work for the construction of an orphanage.
He reluctantly took the mission outreach trip and has rarely missed an opportunity to go back since. Mike, who offices in Little Rock, Arkansas, returned last month from his 18th trip to the Central American nation, where he helps make the world a better place for the people who live, work and go to school there.
Mike serves with a group called MDM Honduras, a faith-inspired program that brings community development to those who live in the mountain villages around San Matias. He started engaging in construction projects in 2005, building homes or pouring concrete floors for homes lacking them.
"The first year I went down, I had never seen poverty like I saw," he said.
The houses constructed by MDM Honduras measure 12 feet by 20 feet. A concrete slab has been poured prior to the group's arrival. There are no inside walls, plumbing or electricity, but a new home provides needed shelter for a family chosen by people who actually live in the community. A team of Honduran men assists the American group with construction tasks.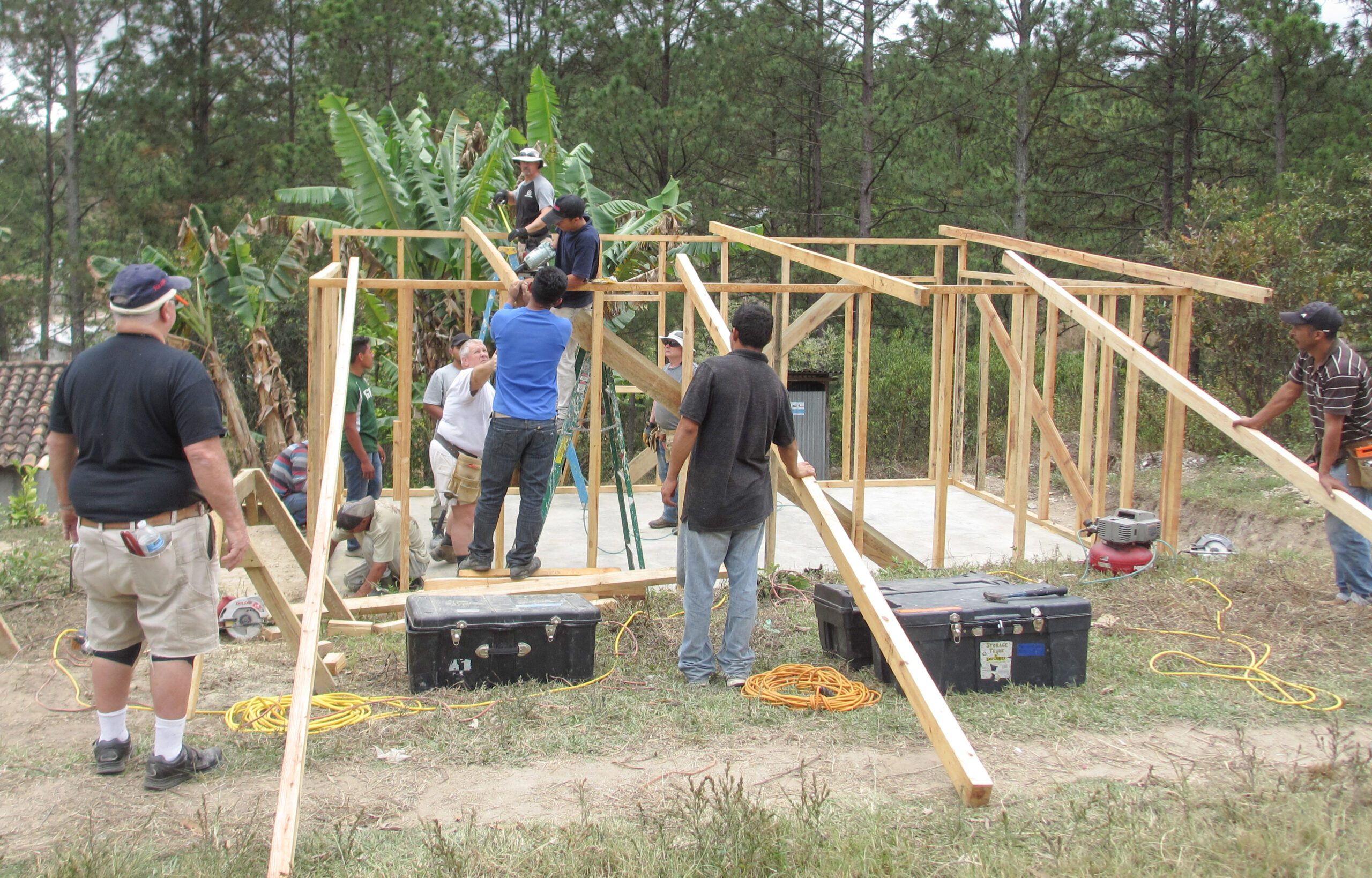 The MDM Honduras group frames a home in the San Matias region of Honduras.
"I just kind of fell in love with Honduras. It reminds me of the Ozarks of Arkansas because it's mountainous, and there are pine trees everywhere," Mike said. "It's like a family reunion when I go because some of the people I work with now I met in 1998. When we show up, we start working, and it's like we've been working together for 51 weeks out of the year—instant communication, and we know what we need to be doing.
"I see the people in Honduras more than I see my cousins in Arkansas," he continued. "That's how I describe it now. I'm going down for a family reunion."
What matters most is Mike provides encouragement and improves lives for people who live in that region of Honduras, something that never would have happened had he not gotten on the plane in 1998.
"I always used to think that I was going down to bless them," he said, "but I get blessed out of it more than any blessing I give."