Engineer RJ Endsley Honored with the 2021 Rising Star Award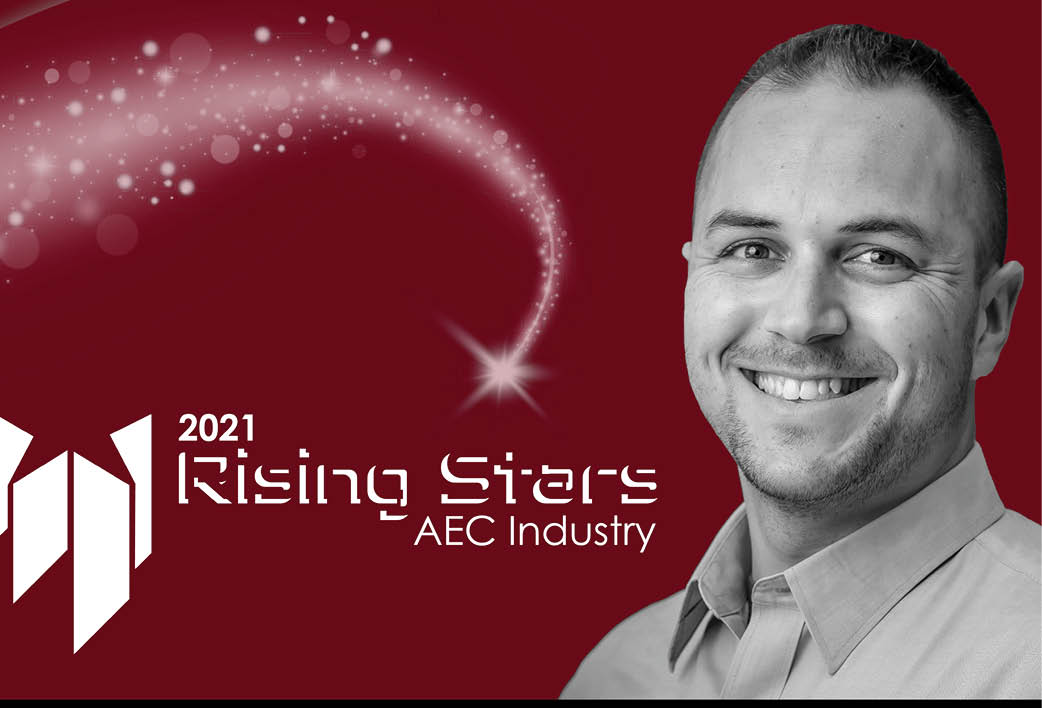 Austin Public Works Team Leader RJ Endsley was honored with the 2021 Rising Star Award from Zweig Group. The award recognizes younger professionals whose exceptional technical capability, leadership ability, effective teaching or research, or public service has benefited the design profession, their employers, project owners and society.
RJ has proven to be a visionary professional who understands the AEC industry at a level beyond his eight years, who thrives while advising high-profile clients and who gets the most out of people by inspiring and challenging them every day.
"He is the quintessential team player," Austin Operations Manager Shawn Bertram said. "RJ builds trust because he delivers on everything he says."
Leadership and training are also a huge part of RJ's DNA.
"RJ is an excellent mentor because he challenges EITs and interns to think about how and why they are doing something instead of simply accomplishing a design task," Chief Operating Officer Todd Jackson said. "He sets expectations to ensure optimal communication and learning."
RJ also has a deep passion for serving his community, evidenced by his role on the Halff Community Initiative Steering Committee. He helps identify and evaluate potential volunteer and donation opportunities for Halff's Austin and San Antonio offices.