Halff's Chris Masters Chases the Perfect Storm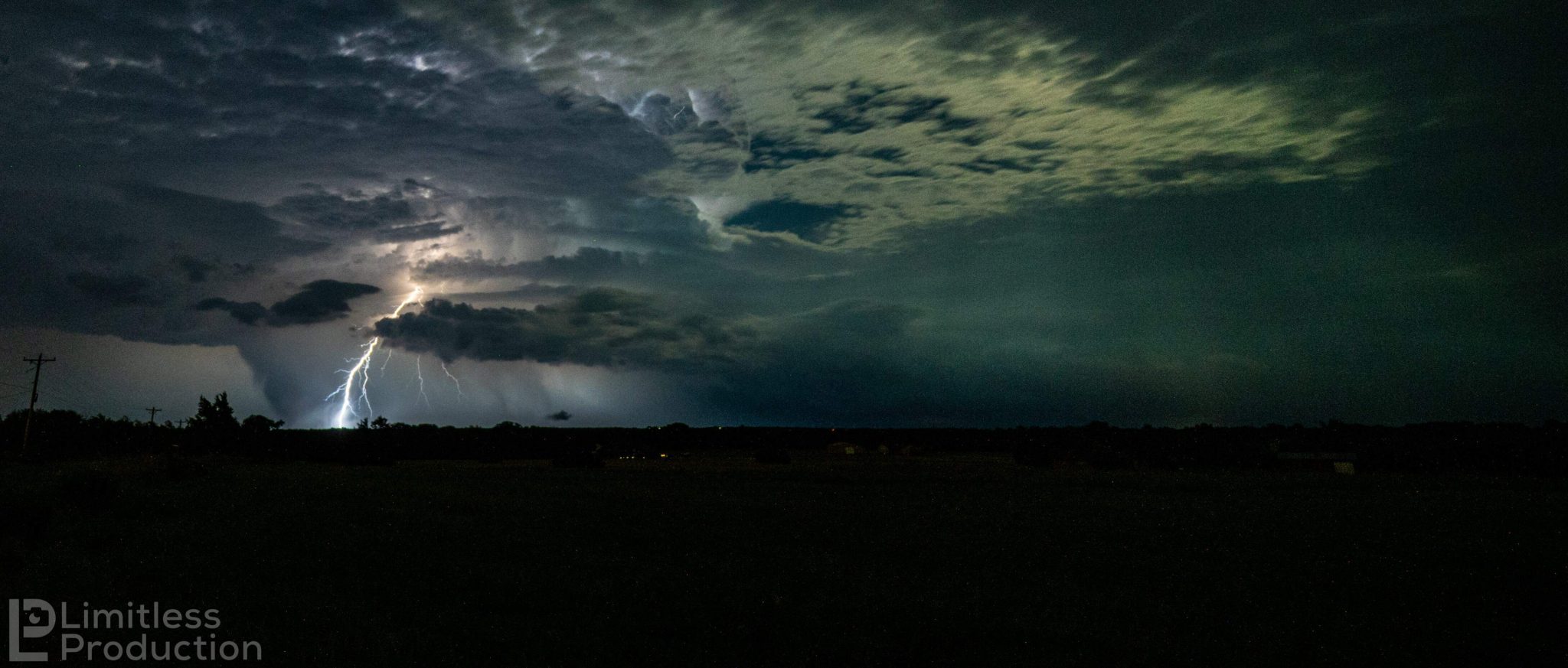 In a world where nature is an uncontrollable force, a select few actually embrace the unpredictable might of storms.
These modern-day adventurers, known as storm chasers, face swirling winds and torrential downpours for a front-row seat to nature's powerful display.
Halff's Geospatial Technician Chris Masters is always on the lookout for the perfect storm.
The Calm Before the Storm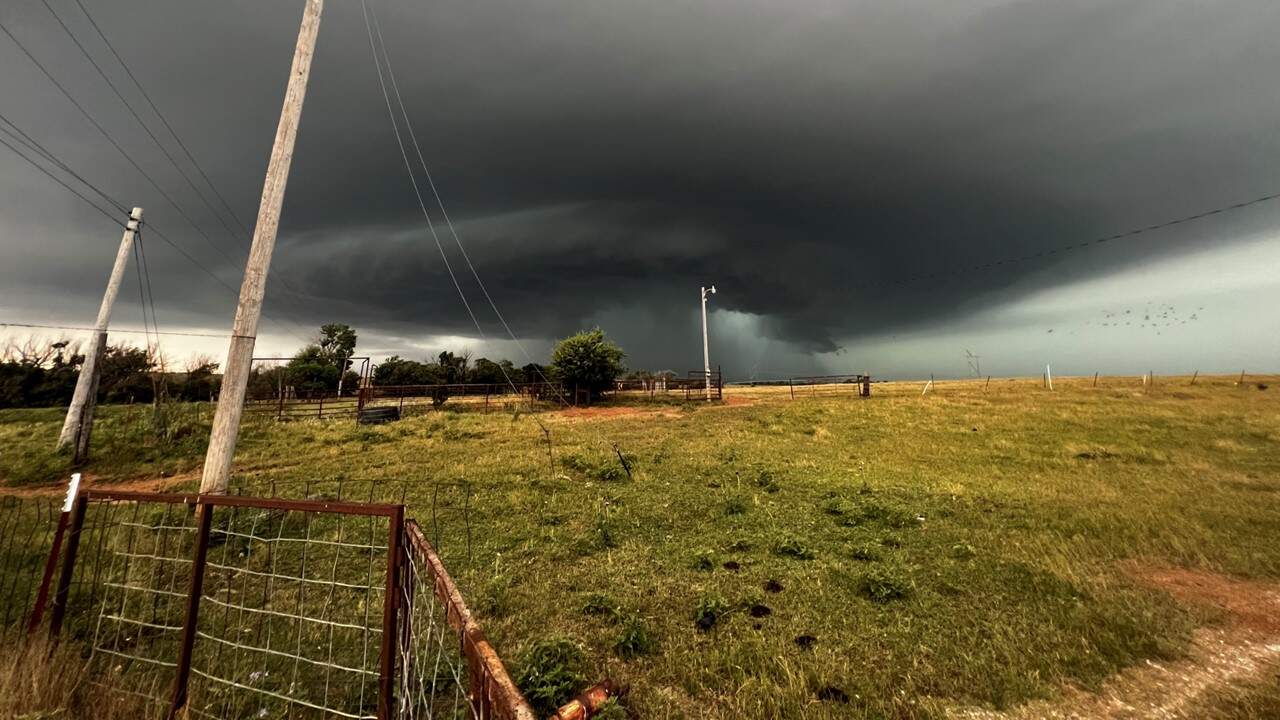 Duncan, Oklahoma
Chris grew up in Oklahoma, where tornadoes are a dime a dozen.
While they fascinated Chris, it wasn't until 2013 – when tornadoes swept through Moore, Oklahoma – that his interest in meteorology really spiked.
Chris was serving in the Air Force and stationed in Nevada when the Moore tornadoes hit, leaving devastation in their wake.
News stations provided coverage of the storms, but Chris never expected to see his nephew in one of the video clips looking stunned as a tornado had hit his school and destroyed another.
The need to understand these forces of nature guided Chris to the next chapter of his life.

Lubbock, Texas
"As soon as I got out of the military, I went straight into the meteorology program at the University of Oklahoma," Chris said. "I figured if I was going to be a meteorologist, I should go to one of the top schools in the country."
It didn't take long for Chris to hit the road and chase his first storm.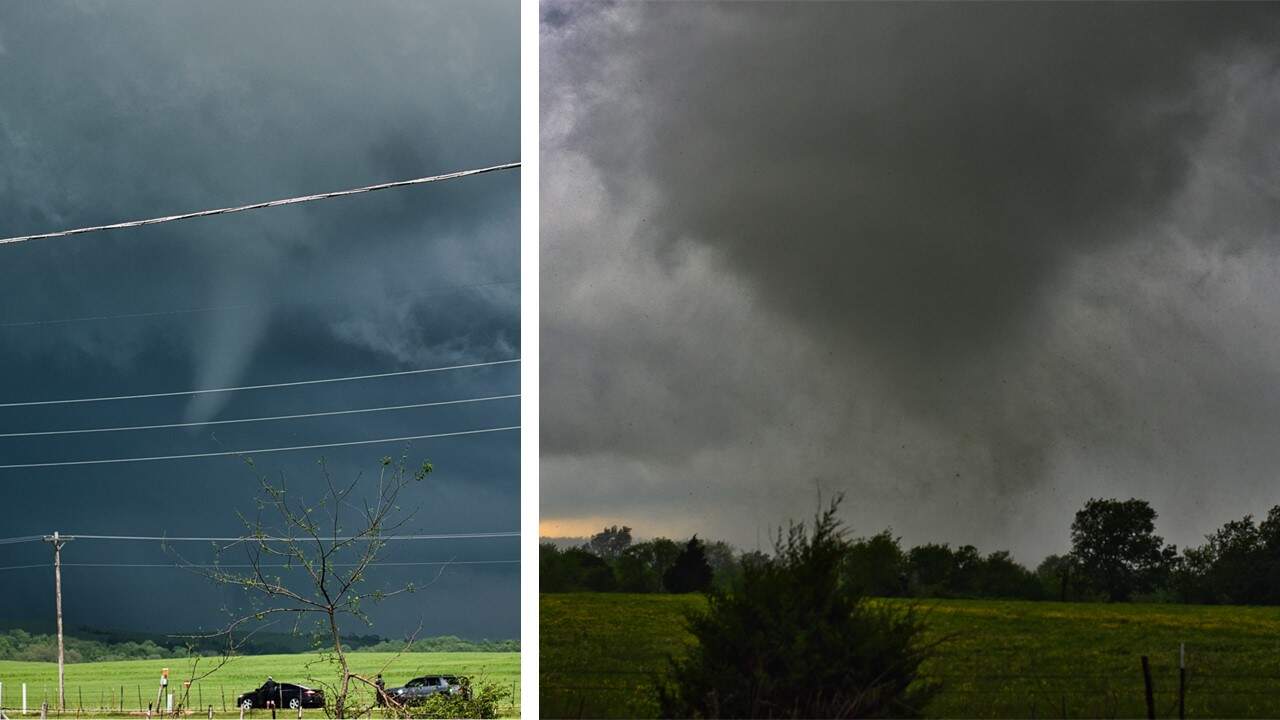 Tornado formations in Springer/Wapanucka, Oklahoma
"All meteorology students go storm chasing," Chris said. "I got my first tornado during 2020 in Wapanucka, Oklahoma, with a few students I met through the program. I fell in love with the chase and the adrenaline rush of being in front of a tornado."
Watch the 4k lightning timelapse here.
Let the Chase Begin!
While Chris ultimately changed his degree to major in GIS – which is how he found his way to Halff – his love for meteorology persisted.
Following graduation, Chris teamed up with a college friend to start their own company. They capture and sell storm and weather-related footage. Some of Chris' videos have been featured on "Good Morning America" and in Associated Press news stories.
So how does Chris locate these storms and decide what's worth chasing?
"We look at a lot of environmental models and the Storm Prediction Center (SPC) to determine if we want to try and go after a storm. When tornado probabilities start showing up at a 2% to 10% chance, that's when we'll start to head out," Chris explained.

Burkbrunnett, Texas
But not every storm follows its projected path. Just a few months ago, Chris learned this lesson all too well.
"Typically, storms move from southwest to northeast. However, this particular storm we were chasing was moving southeast to northwest," Chris recounted. "If we ever need to reposition, whether we're getting too close to a tornado or trying to get away from hail, we usually drop south and we're in the clear.
"Due to the way the storm was moving, we kept dropping farther and farther south but still finding the storm right on top of us. We checked the radar and decided to head into the nearest town and wait for the storm to roll over. After waiting the storm out, it was bright blue skies like nothing had ever happened."

Storm chasing has brought more than just an adrenaline rush to Chris' life. It's brought friends, a business, his fiancée and now their son, Chase.

---
Disclaimer: Storm chasing is a dangerous activity and should only be done with experienced professionals.
---
Interested in learning more about storm chasing? Visit the National Weather Service SKYWARN Storm Spotter Program and Girls Who Chase, a storm chasing community whose mission is to empower and equip women in STEM.