HCI Helps Restore Houston Home Affected by Flooding
Halff Community Initiative (HCI) volunteers from the Houston and Conroe offices spent Saturday, May 12, volunteering and teaming with Rebuilding Together Houston (RTH). Together, they helped restore the home of Ms. Betty in the Garden Oaks area of Houston.
The HCI crew assisted with restoration tasks that included removal of damaged windows and screens, scraping old paint and painting the exterior of the home. The painting included siding, roof, trim, windows and, most significantly, the front porch that had been rebuilt after Hurricane Harvey.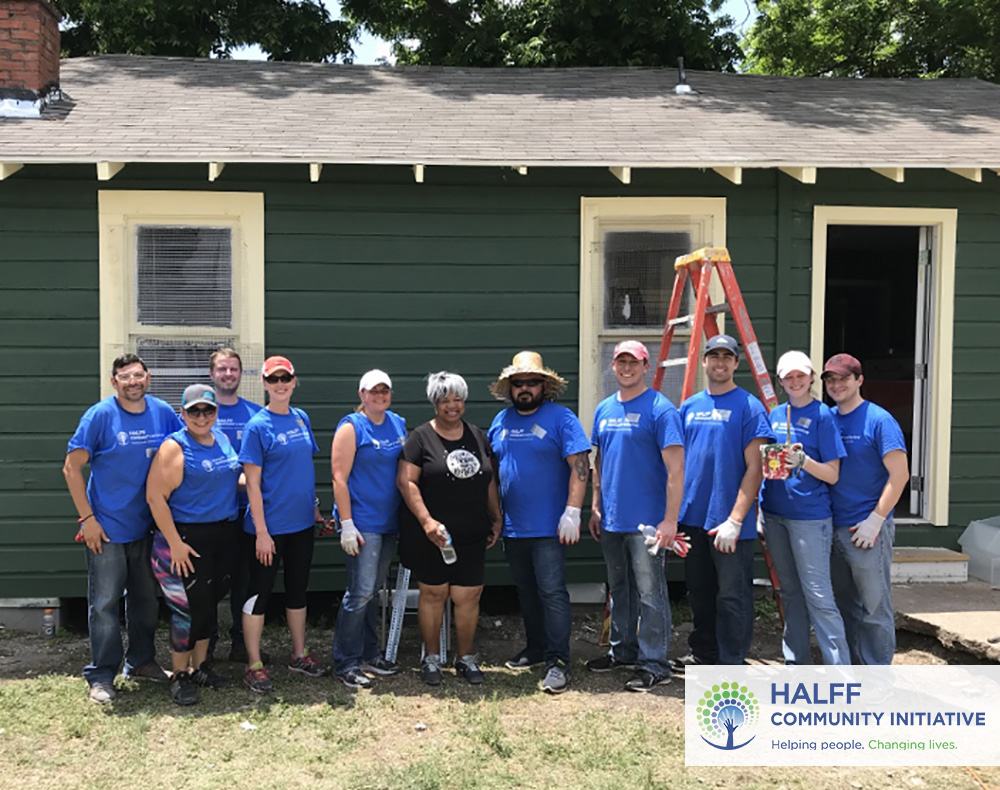 Ms. Betty has been in her home since 2012 and experienced three flooding events since moving to the area—none, however, as extreme as the storm last year that brought up to 3 feet of water in the neighborhood and surrounding areas. RTH has been working on the restoration of her home for months now to include interior and exterior by volunteers and roof, electrical and plumbing work by contractors.
Home at the time, Ms. Betty was very grateful and expressed her appreciation to individual volunteers and the group as a whole.
"It was a fulfilling and rewarding experience for all of us, and this is exactly what being a part of HCI is all about: helping people and changing lives," said Erik Verduzco (Houston).