Inside Halff: A Look at September 2022
September at Halff was a month full of team building, Halff's annual HCI Giving Week and more. Take a look at these highlights of the month!
Team Building | HCI Annual Giving Week | Showing Our Spirit | Halff Bag Travels
Team Building
In San Antonio, employees on the Public Works team had a great time sporting their pickleball paddles on the court after work. It's a wonderful feeling when you get to exercise alongside your colleagues!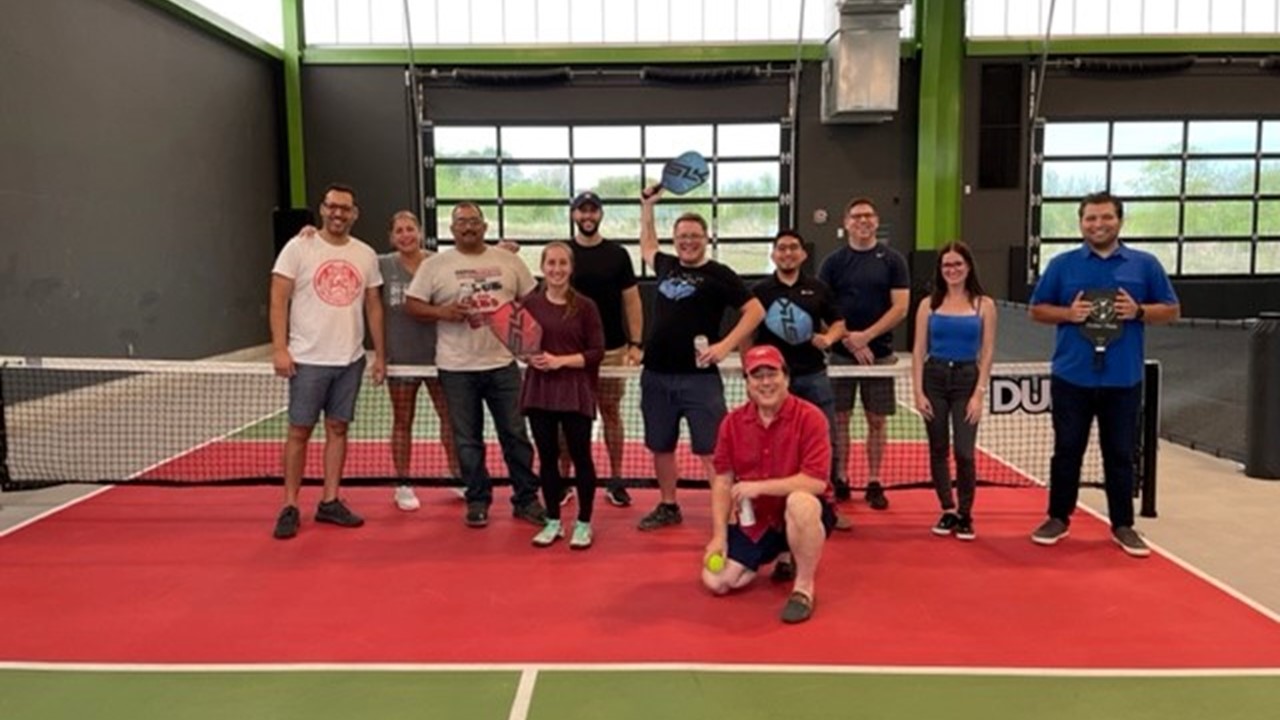 Houston's Water Resources team set aside time to invest in some team building. They went bowling, played laser tag and enjoyed games together. Everyone got the chance to have some fun and friendly competition!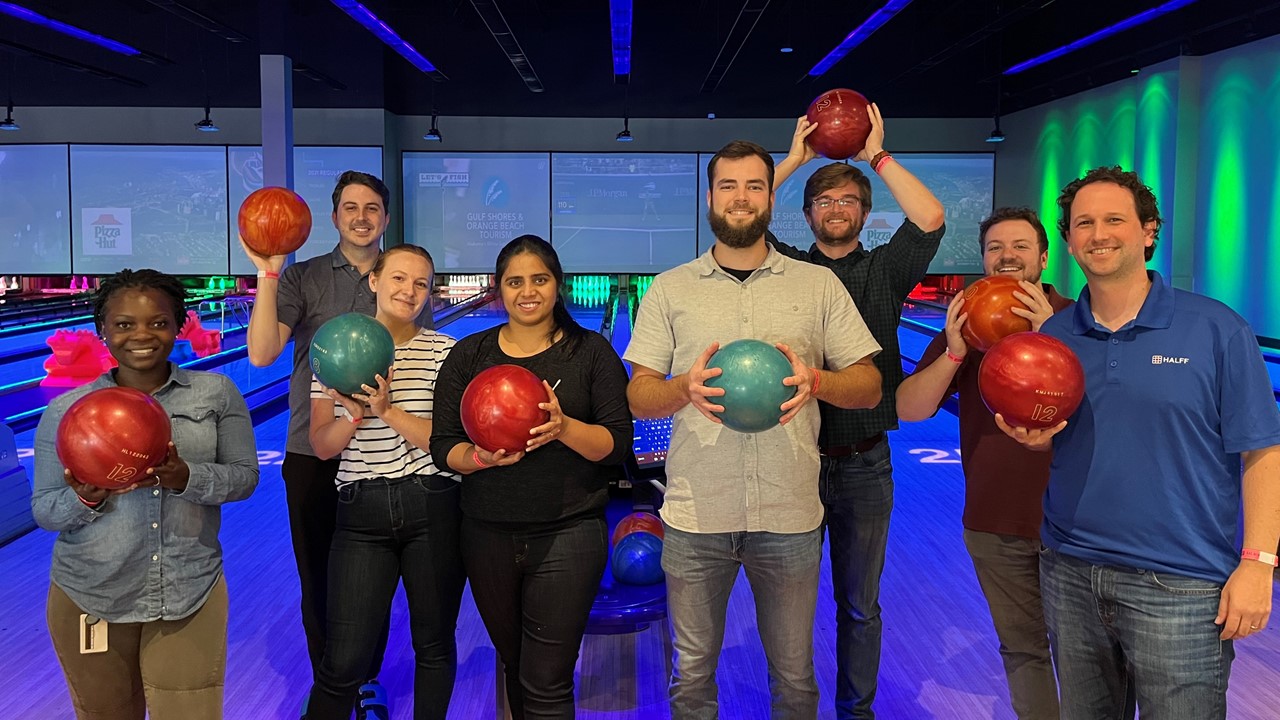 HCI Annual Giving Week

Halff's nonprofit Halff Community Initiative (HCI) held its firmwide Giving Week on Sept. 26-30. Halff hosts HCI Giving Week every year to bring awareness to the numerous volunteer opportunities with HCI and raise donations through a variety of internal events. Here are some highlights!
Offices (Richardson pictured below) spent the lunch hour Sept. 28 packing welcome bags for the American Cancer Society. The bags—filled with Sudoku and crossword puzzles, socks, earplugs, journals and lotion—are given to cancer patients checking into Hope Lodges during treatment. Employees also wrote encouraging notes to include in the bags.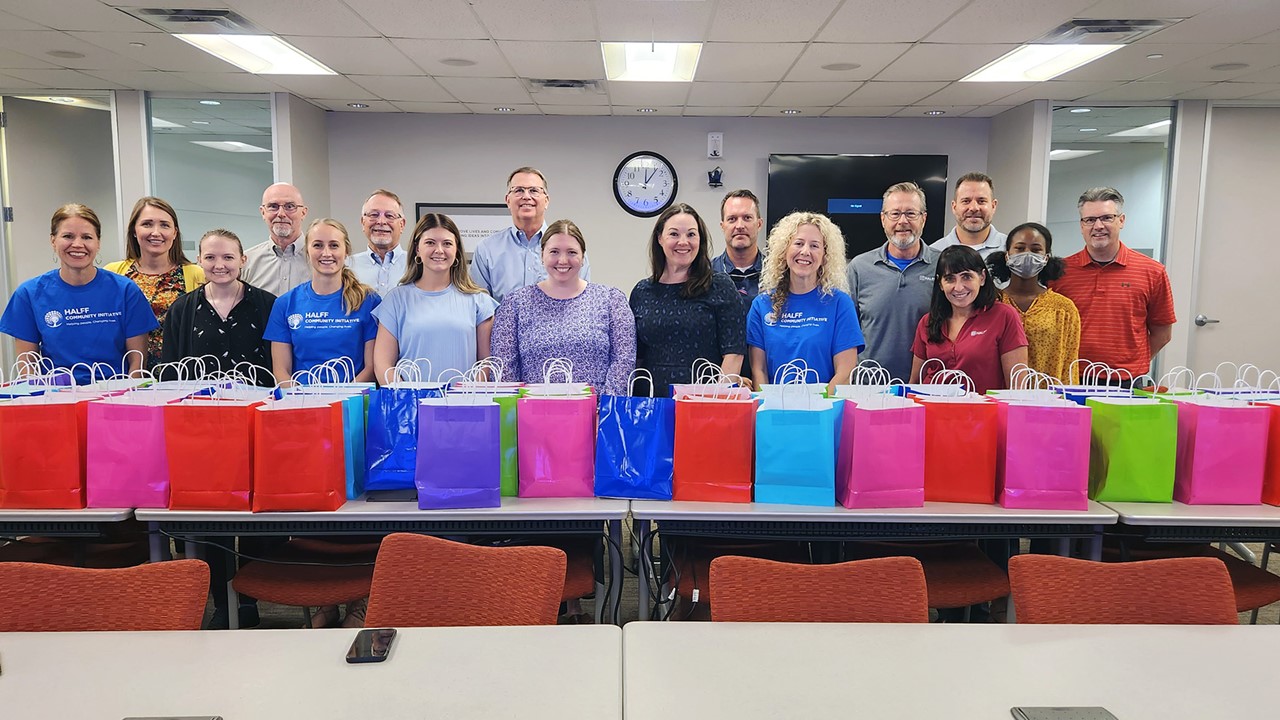 Halff offices also hosted a bake sale during the week. Each sweet treat purchased was a donation for HCI. Employees baked and assembled all the desserts for the Giving Week fundraiser.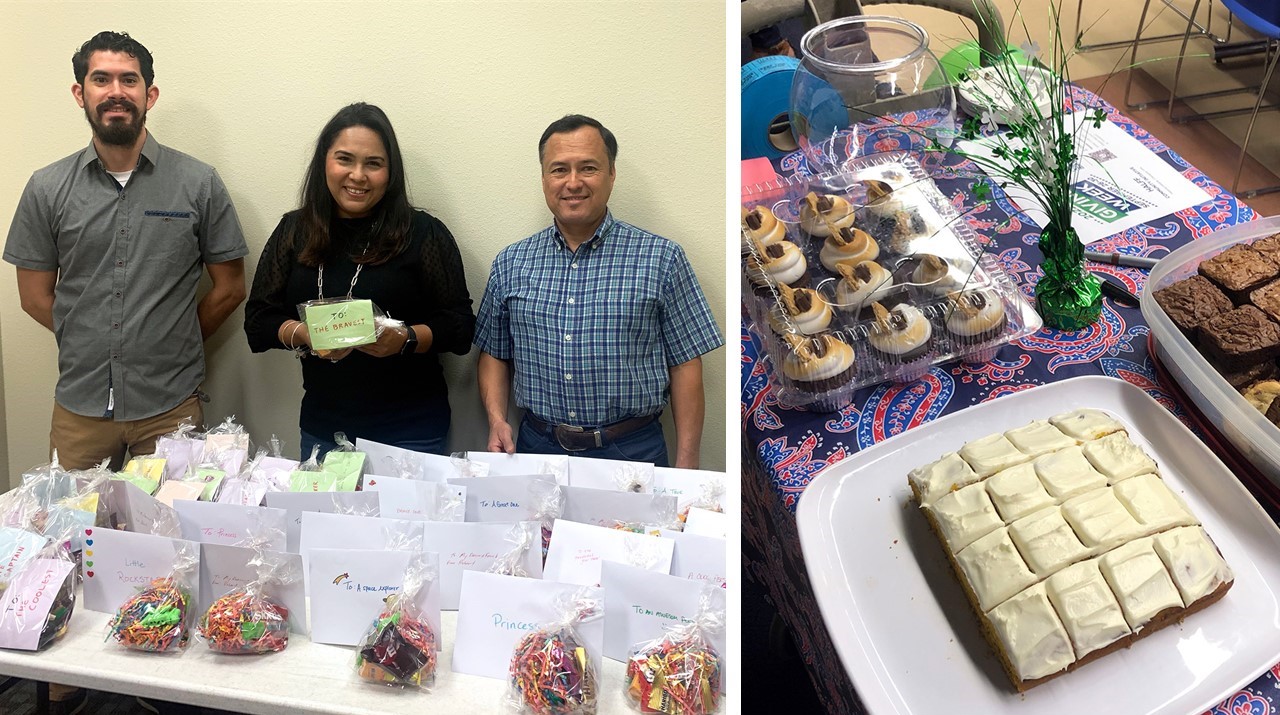 Employees from the Corpus Christi office prepared and served dinner for Mission 911 class attendees. They also delivered Walmart gift cards as incentives for people to attend classes at Mission 911.
Mission 911 aims to provide poverty-stricken citizens with shelter, meals, food supplies, transportation and classes to develop useful skills.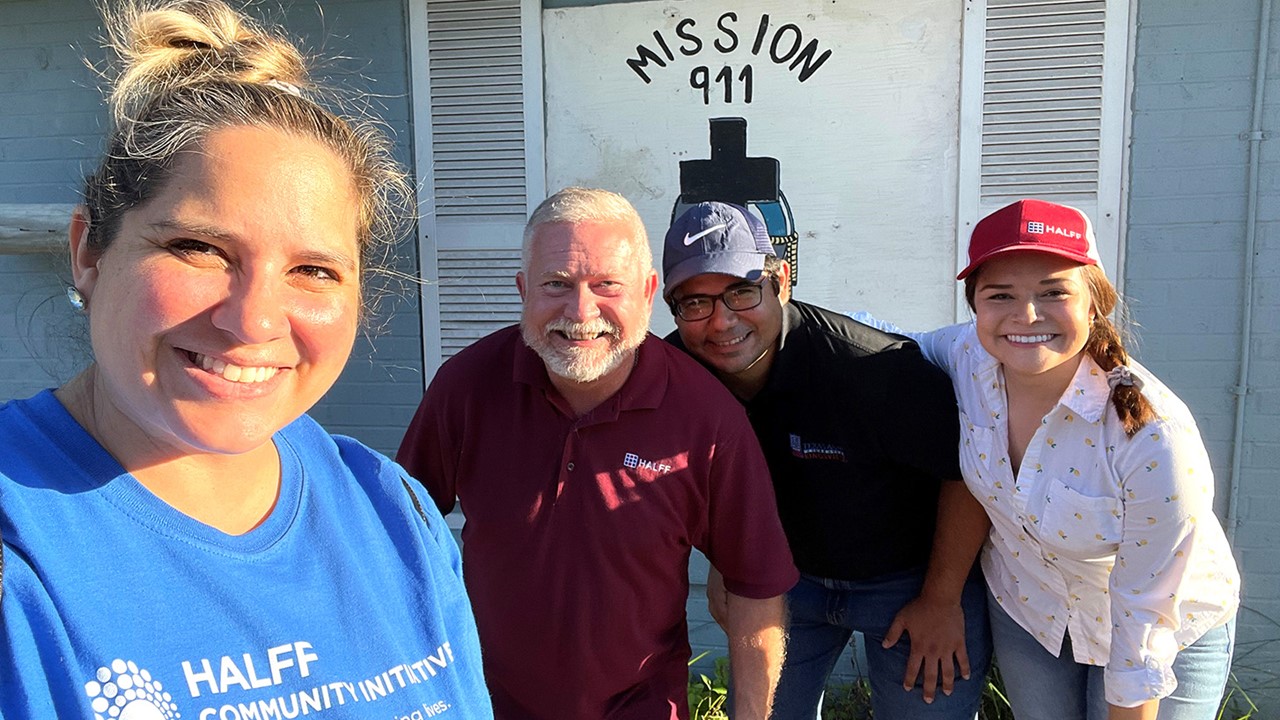 Frisco volunteers packed 150 sack lunches for SoupMobile, a Dallas mobile soup kitchen that provides food for those experiencing homelessness.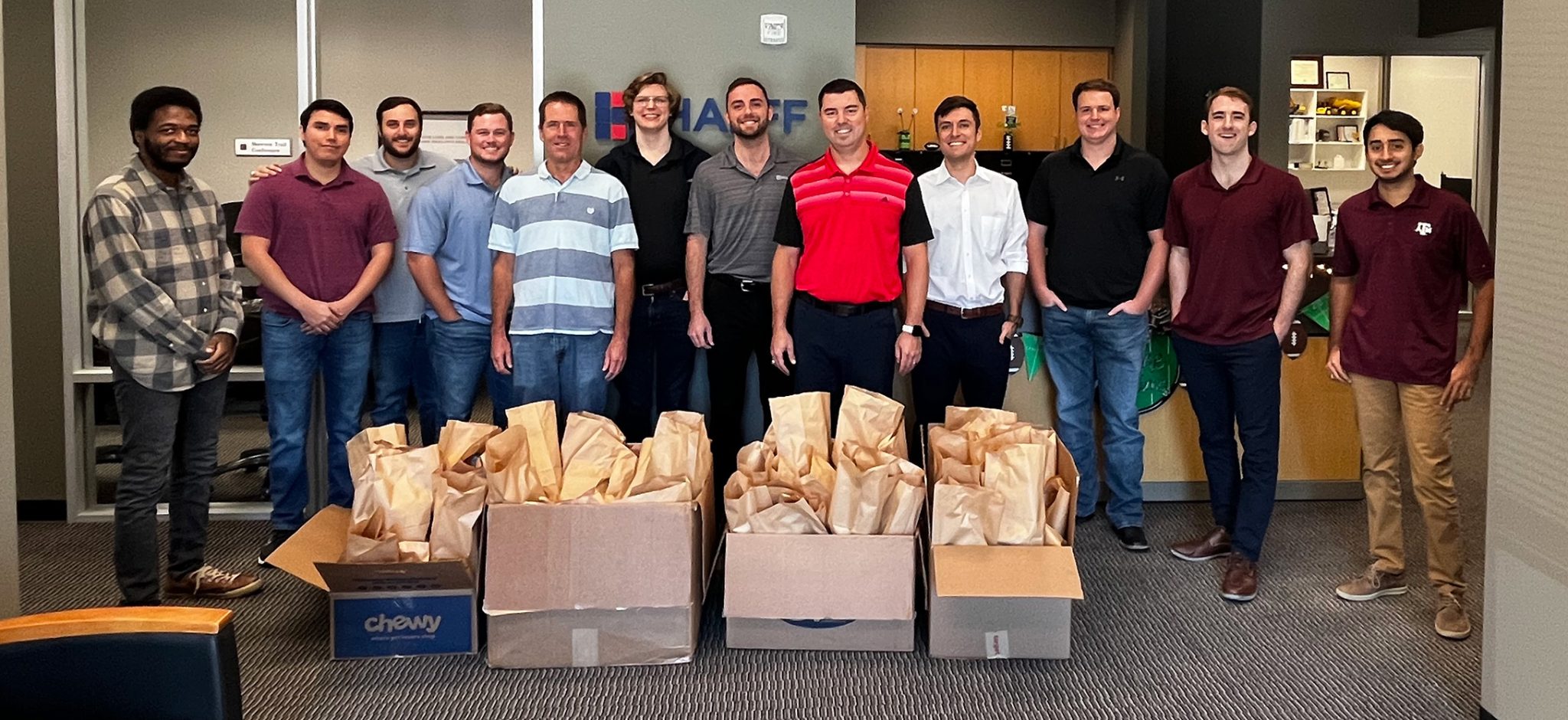 Bentonville, Houston, Conroe and Richardson offices woke up bright and early to prepare a pancake breakfast for employees to enjoy for donations.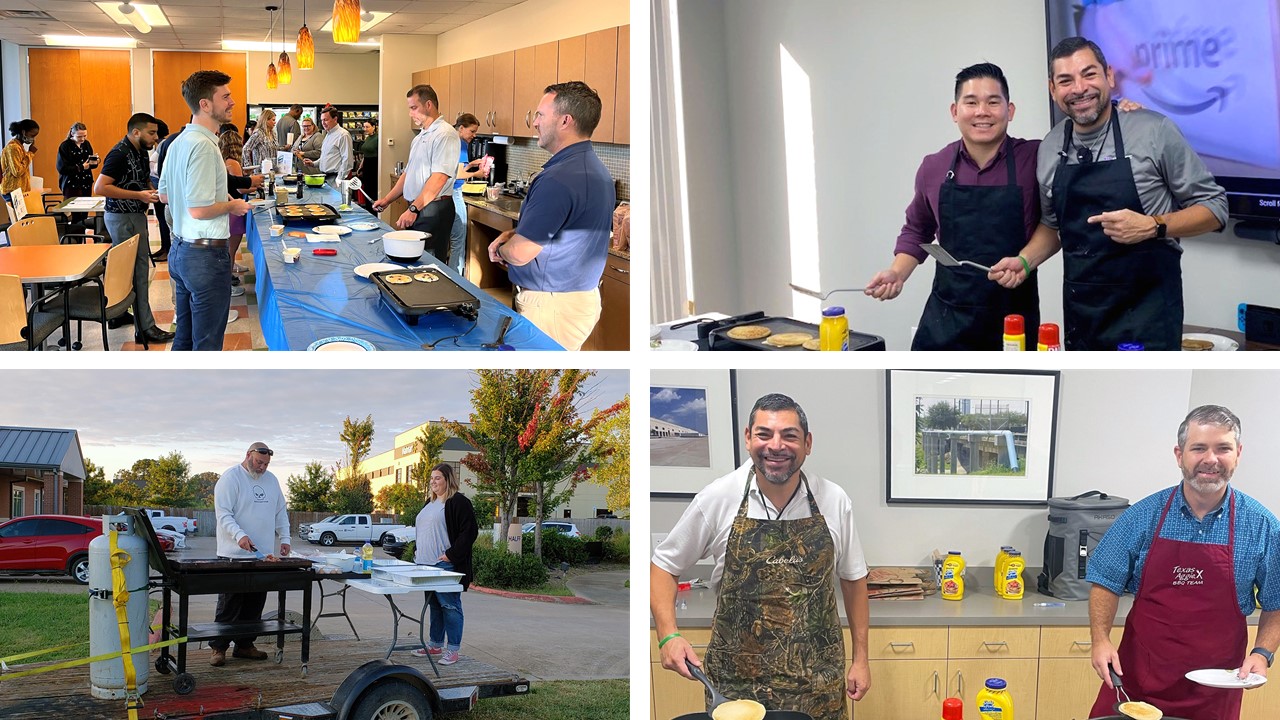 Showing Our Spirit
College Colors Day was Sept. 2, and employees from the Houston and Richardson offices came dressed in colors and jerseys, proudly representing their alma maters.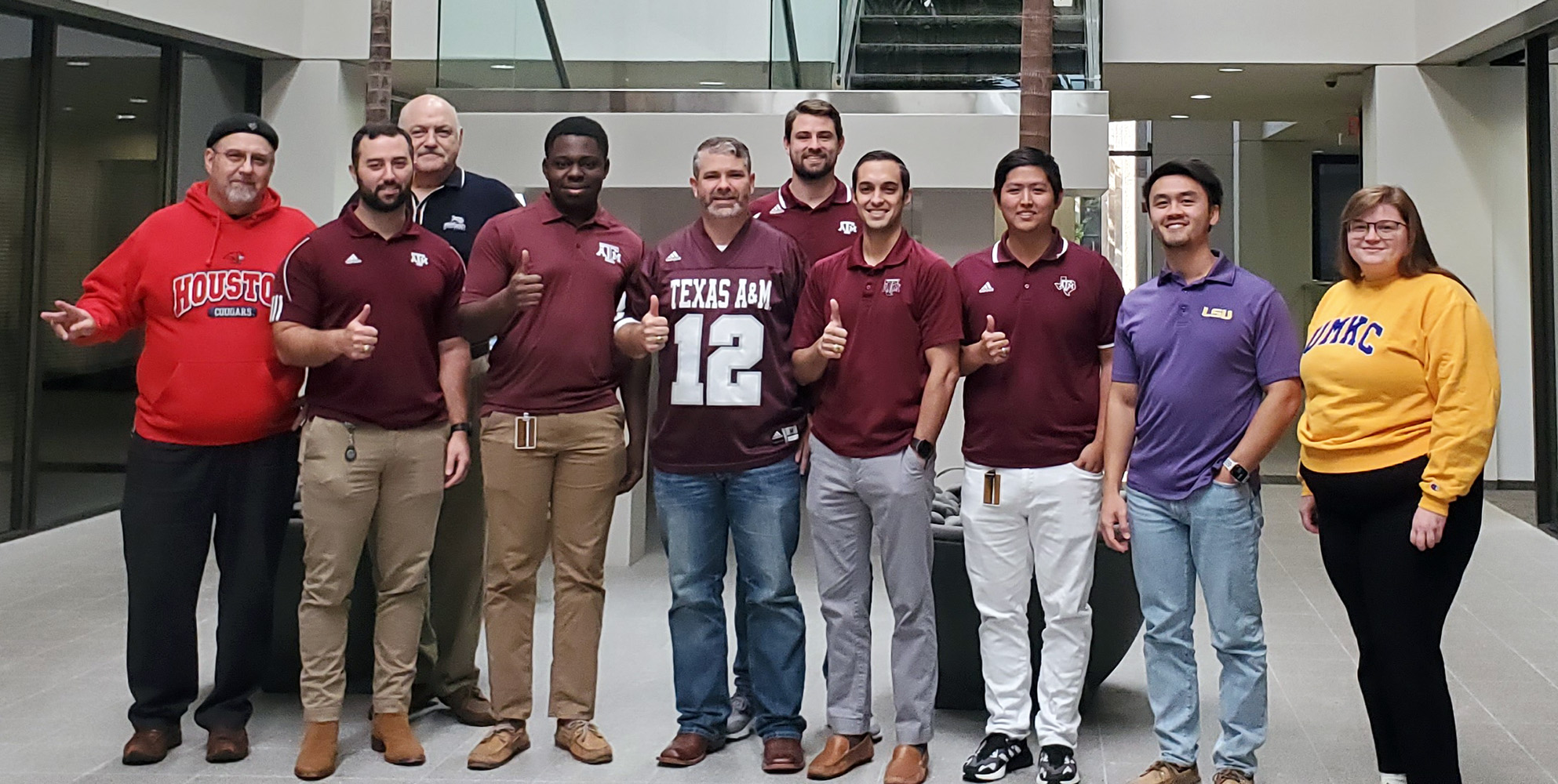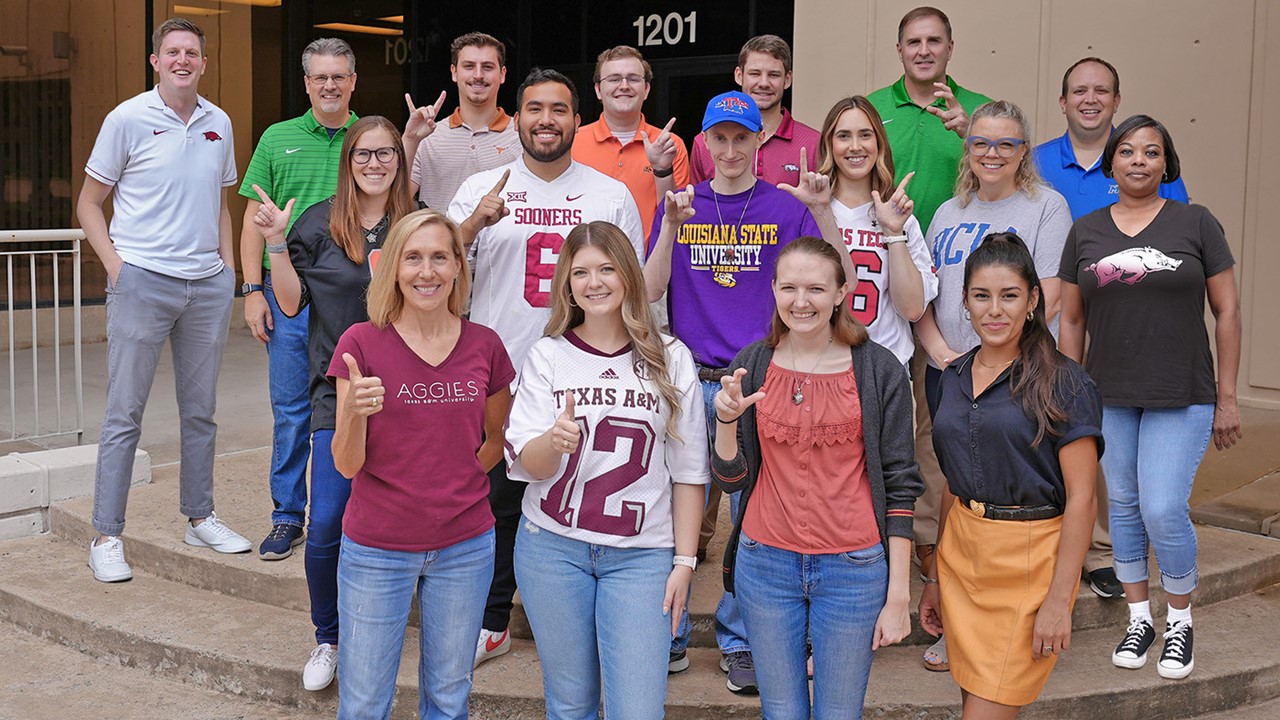 Halff Bag Travels
From the Arctic Circle in Finland to the stunning mountains of Yosemite, Halff employees traveled all around the world in September!
Senior Communications Specialist Hannah Fallon (Richardson) hiked an incredible 9,016 feet to Delta Lake, which lies in Glacier Gulch within the Grand Teton National Park.
Graduate Civil Engineer Katie Bryan (Little Rock) took her Halff bag on two recent trips, traveling to Florida (bottom middle) and Finland (top middle), visiting the Santa Claus Village in Rovaniemi.
Director of Water Resources Stephanie Griffin (Fort Worth) toured the Thousand Islands at the border of New York and Canada, snapping a photo with her Halff bag in front of Boldt Castle.
Senior Vice President and Operations Manager James Arbuckle (Little Rock) traveled to Norway, where he hiked the not-so-flat Flatbrehytta trail.
GIS Director Gini Connolly (Fort Worth) traveled to Yosemite National Park, where she and her Halff bag took in the beautiful landscape of the park.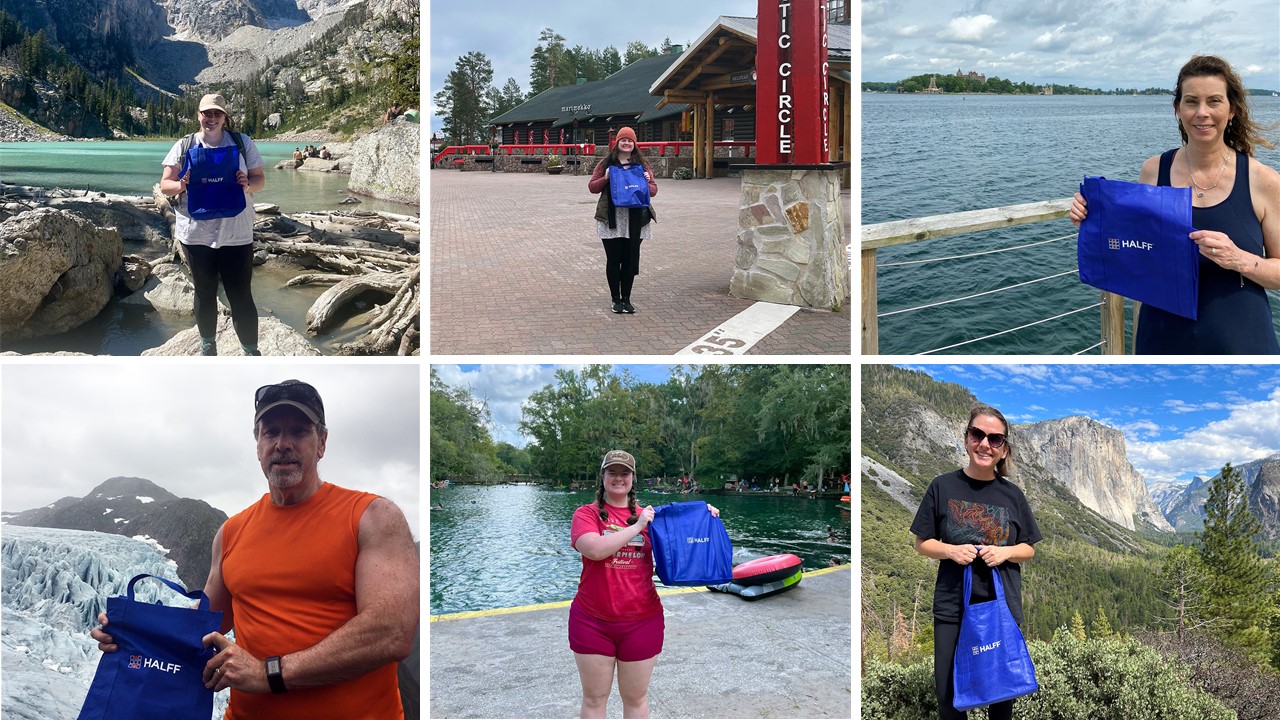 Read more about the history of the Halff bag here.
---
DID YOU KNOW?
Halff sits at No. 10 nationally in the companies with 1,000 to 2,499 employees in the 2022 Top Workplaces USA award rankings presented by Energage. In 2022, Halff was recognized as a Top Workplace in Austin, Dallas, Houston and San Antonio. We have also been recognized as a Top Workplace in Austin and Dallas eight times each since 2015, six times in Houston since 2016 and for the second consecutive year in San Antonio this year.
Cumulatively, Halff has been recognized as a Top Workplace 25 times.

APPLY TODAY!
Want to join our exceptional team of people-first professionals? Learn more about what it's like to work at Halff, and then head over to our career portal.