Inside Halff: A Look at April 2023
Spring isn't the only thing blooming at Halff—keep reading to see office picnics, adventurous travels, a jump in Halff's ENR ranking and more this April!
New Halff Offices | ENR No. 85 Ranking | HCI Updates | Teaming Together | Halff Bag Travels
Featured Work
The Dallas North Tollway is a salient highway connecting many cities in the north to downtown Dallas. This North Texas Tollway Authority (NTTA) roadway serves as a convenient connection for the Dallas metroplex, providing safe and rapid access to bustling destinations. Halff provided transportation, planning and surveying services for this popular roadway.

New Halff Offices
Halff is expanding! In April, Halff announced the openings of two new offices in Lubbock, Texas, and Orlando, Florida (Orange County).
The Lubbock office will offer a wide variety of services for clients, while the Orange County location is offering transportation services immediately and expanding services to water/wastewater and land development in the near future.
David Smith serves as the Operations Manager for Lubbock, and Duane Booth is serving as the initial operations manager in Orange County/Orlando.

ENR No. 85 Ranking
Halff ascended to rank No. 85 in the 2023 Engineering News-Record Top 500 Design Firms list, up from a previous rank of 97.
"The dedication of our exceptional people to each other and our clients is the reason for our continued success," said President/CEO Mark Edwards. Read more in the press release about Halff's ENR Rank ascending to No. 85.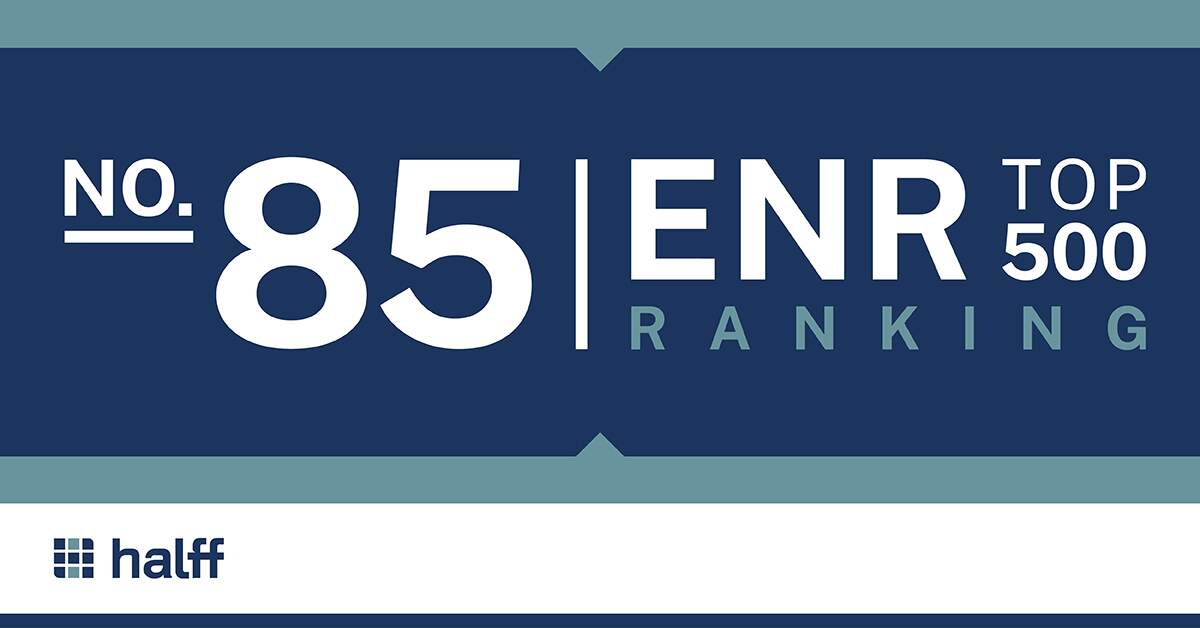 HCI Updates
Warm spring weather means the perfect opportunity to get outdoors! Various groups from our Richardson, Fort Worth and Tampa offices picked up trash within their local communities.
Some Richardson employees ventured on a kayak trash cleanup (top left) and others cleaned up Terrace Park (bottom middle). A team from Tampa (bottom left) participated in the Great Port Cleanup, crawling through mangroves to pick up trash. Fort Worth volunteers participated in the Tarrant Regional Water District (TRWD) Spring Trash Bash.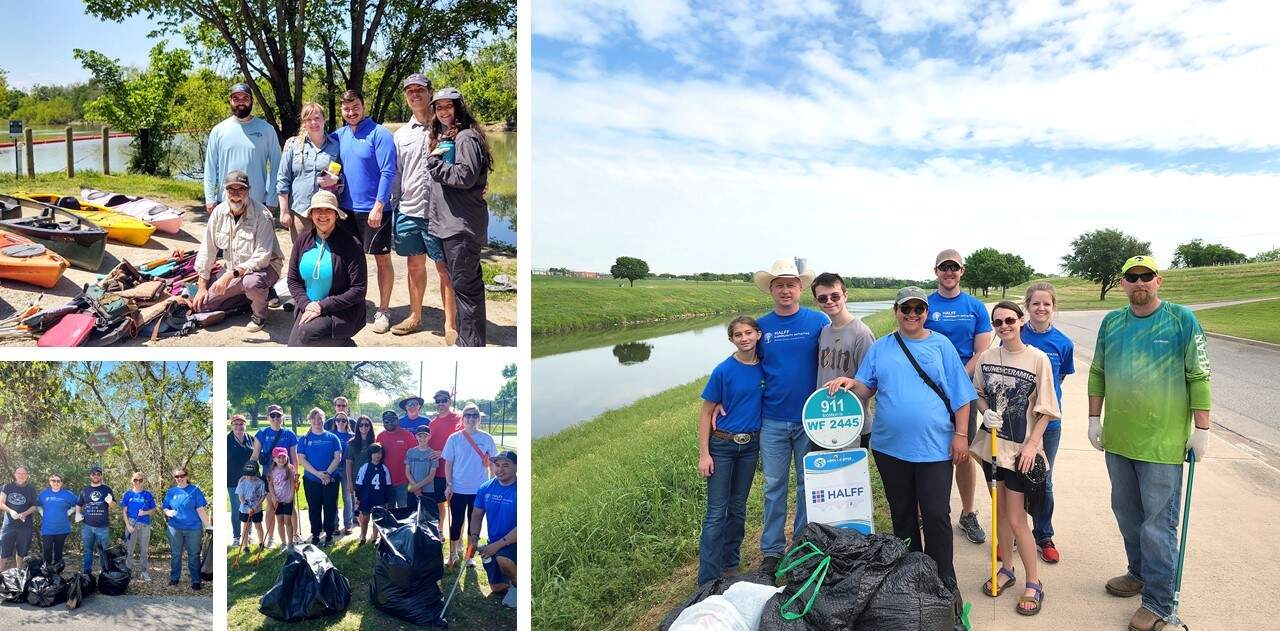 Many hands make light work! San Antonio employees packed 400 hygiene kits filled with shampoo, a brush/comb, a toothbrush with toothpaste, deodorant and more for Haven for Hope.
Haven for Hope helps address the root causes of homelessness by offering care and programming tailored to individuals' specific needs.  They are currently supporting approximately 300 adults and 300 children experiencing homelessness.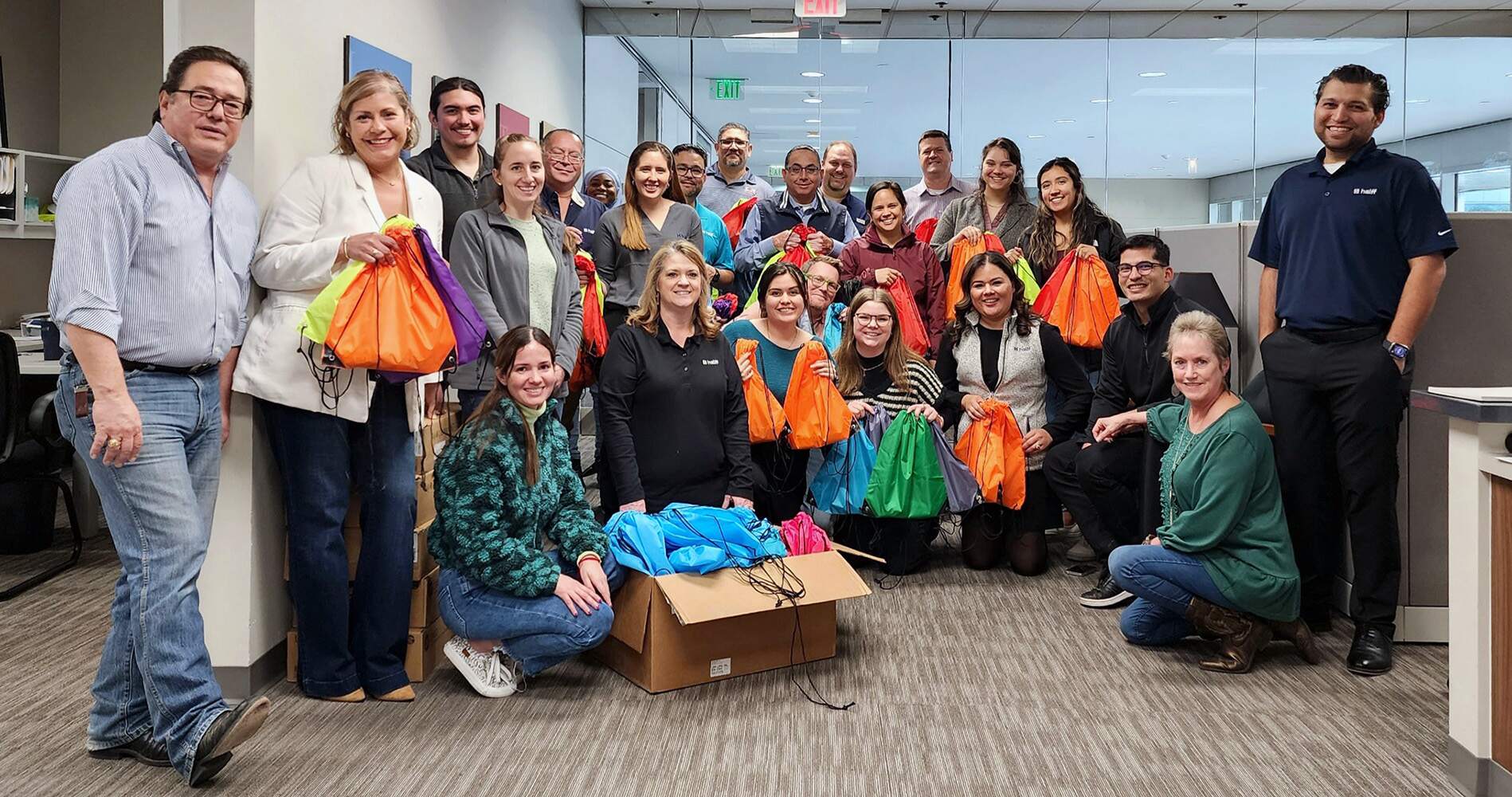 Houston Production Manager Erik Verduzco kicked off National Autism Month by delivering a $2,000 donation to Hope for Three during their car wash fundraiser.
HCI's donation will go toward the Family Assistance and Resource Support programs (FARS) to provide financial aid to qualified families with children on the autism spectrum residing in the Greater Houston Area.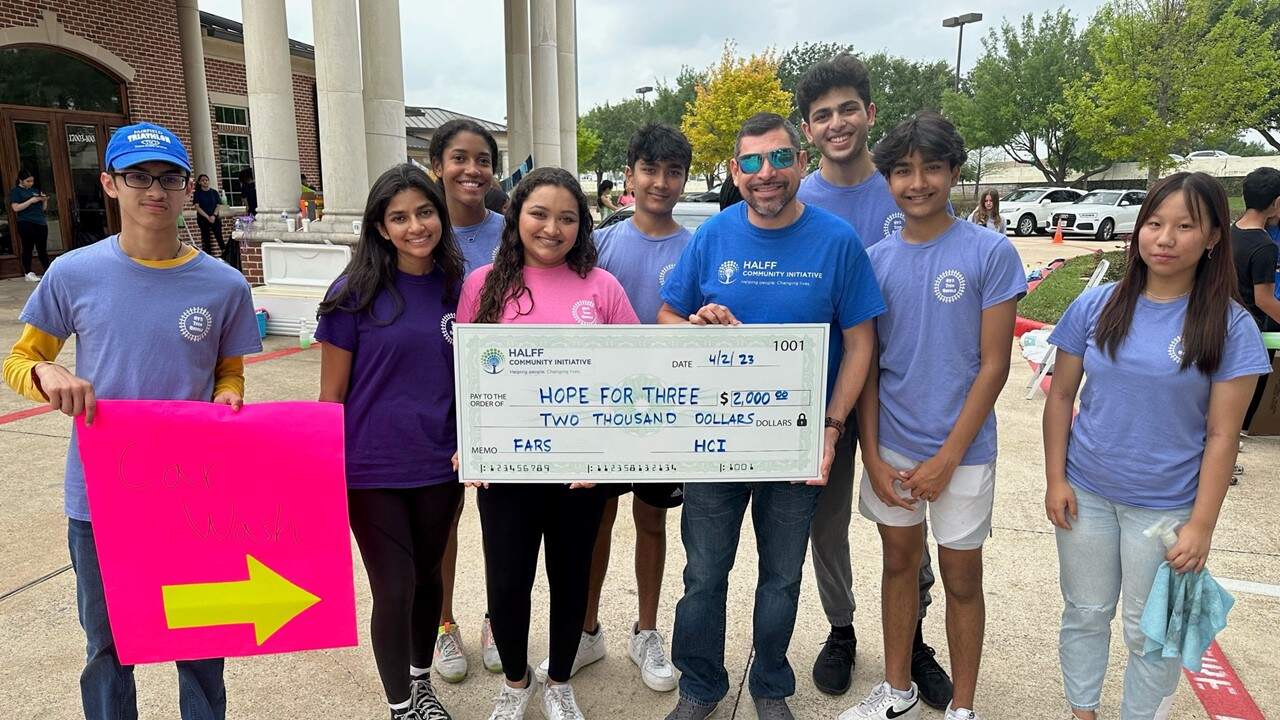 HCI donated $2,000 to the Arkansas Foodbank to aid in disaster relief for the March 31 tornado. Halff's Little Rock office also collected approximately $300 to add to the donation.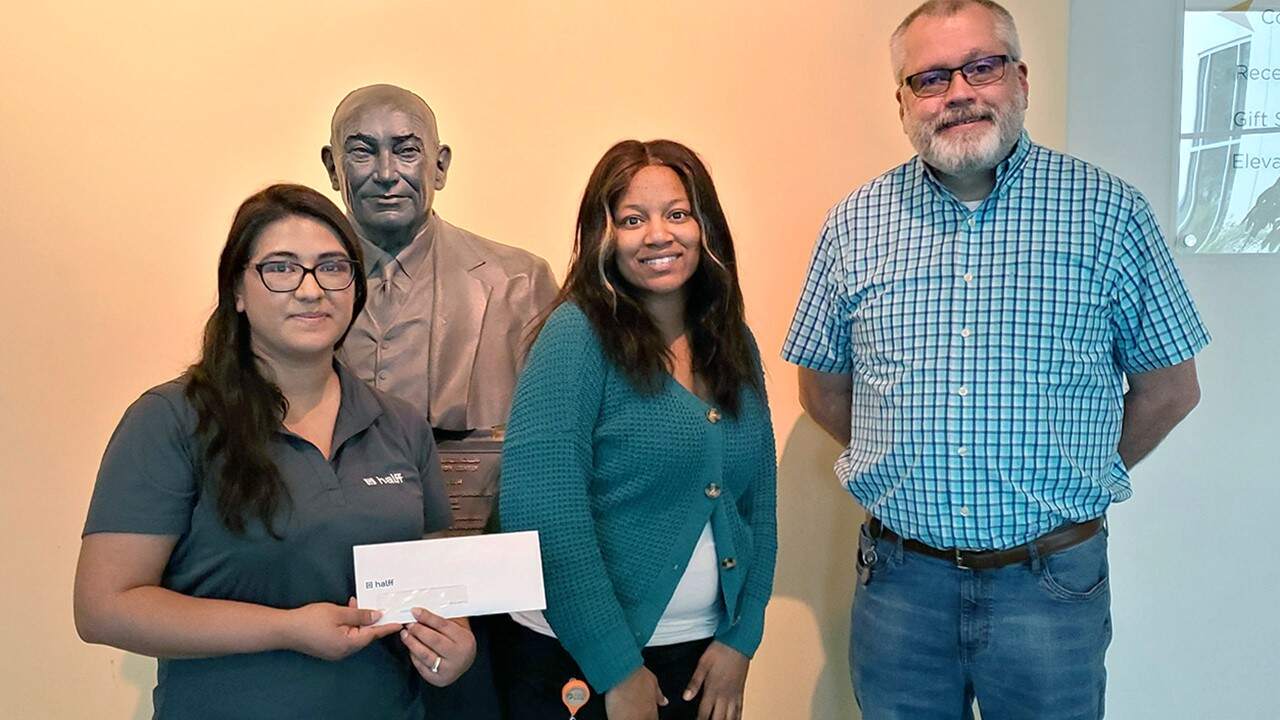 Teaming Together
Halff's Frisco and Richardson offices enjoyed the beautiful outdoors during their spring picnics! Employees and their loved ones enjoyed hamburgers, hotdogs, cold beverages and more while relaxing and connecting with colleagues.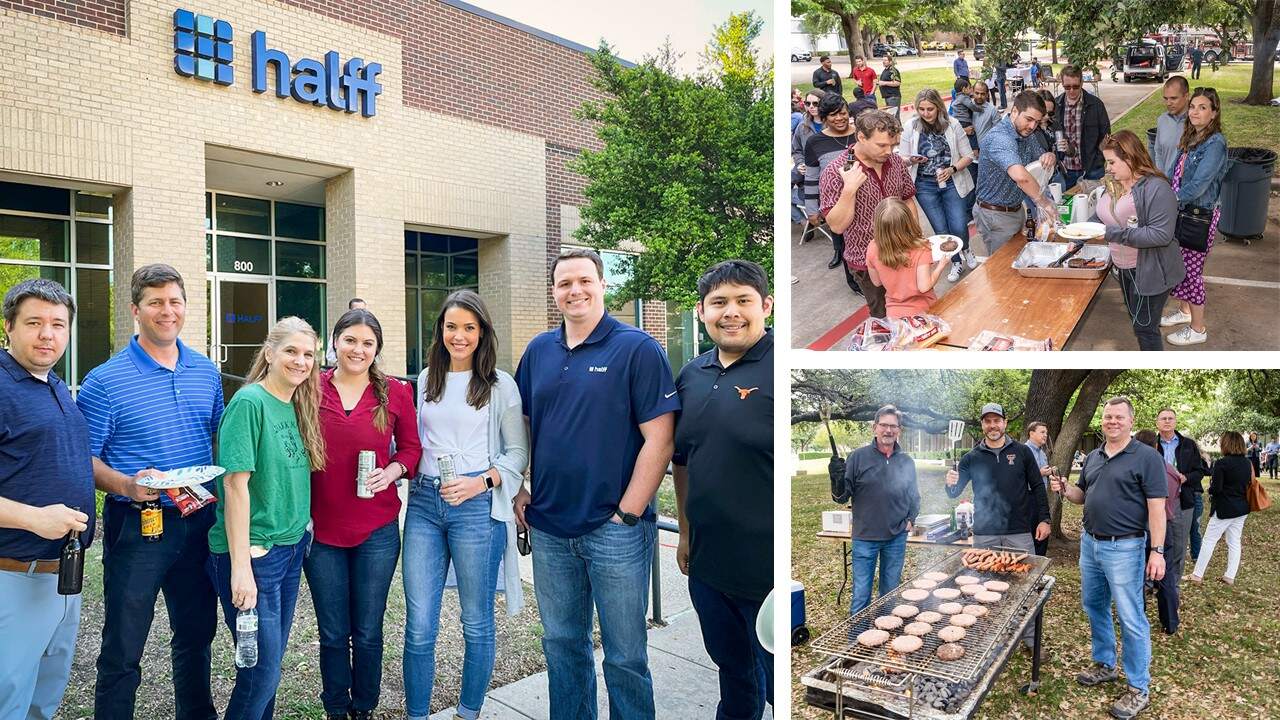 The IT Support team played renditions of famous game shows at Game Show Battle Rooms. The "Something Witty" team took home the winning trophy!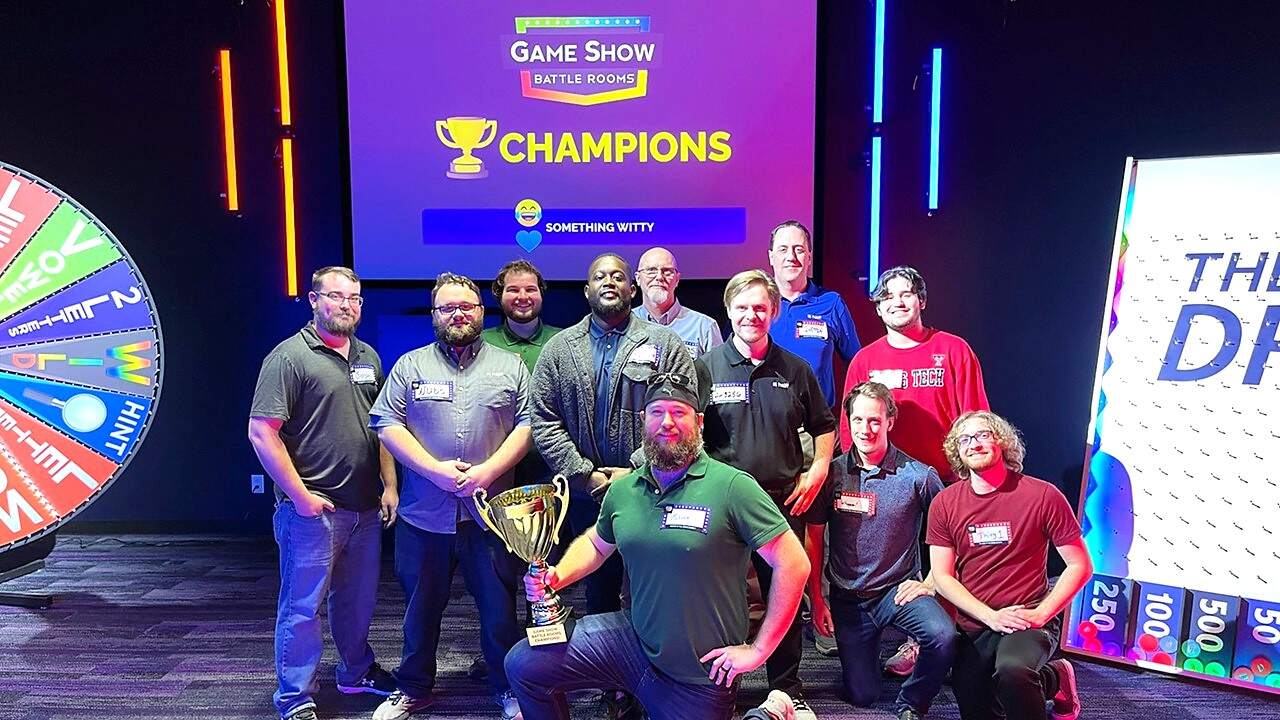 Halff's Crestview volunteers geared up in safety vests and spent two days at the Northwest Florida Construction Career Days, introducing high school seniors to different services Halff provides.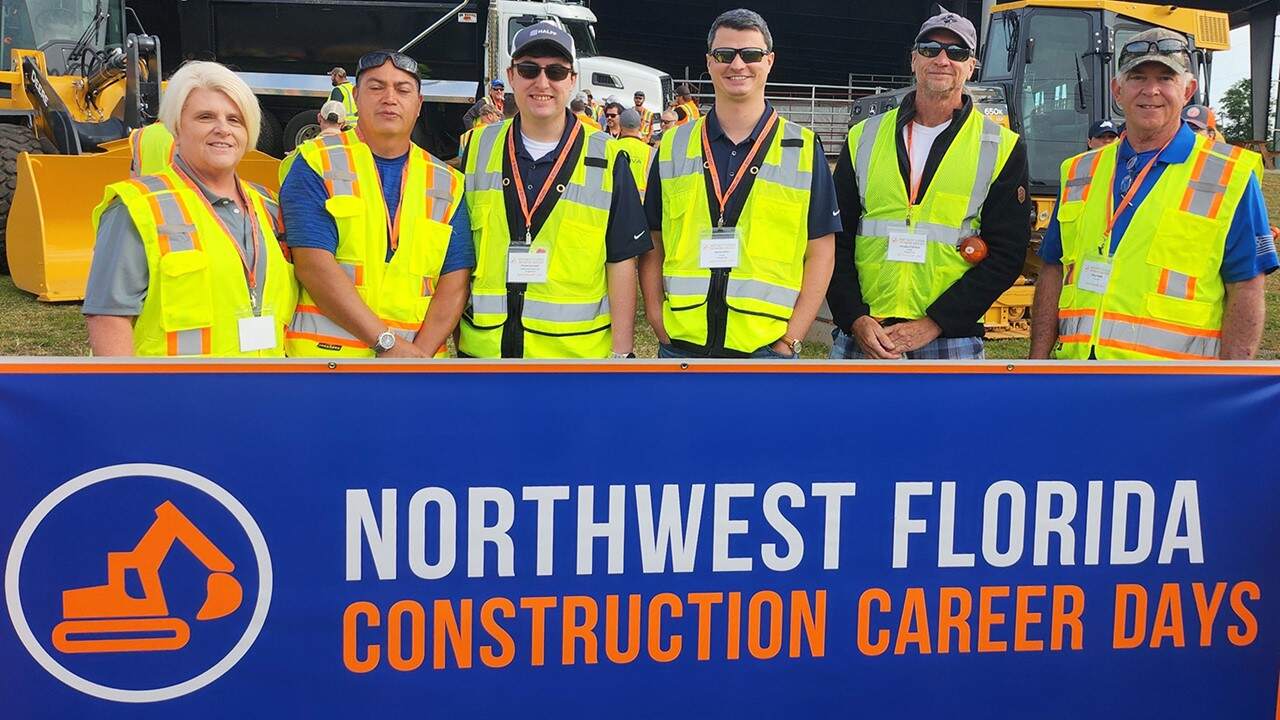 Employees from Shreveport and Richardson proudly represented Halff by attending the Louisiana Floodplain Management Association conference.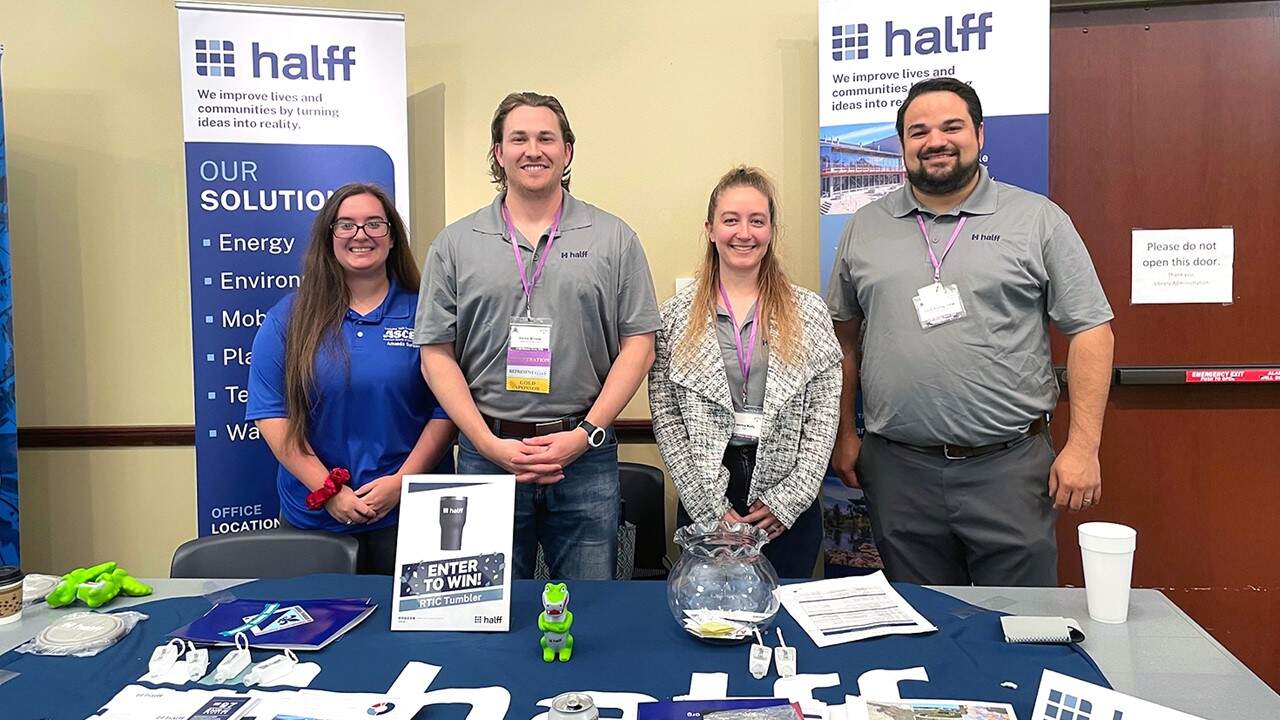 Halff Bag Travels
IT Support Specialist Naythan Coyer (left) snapped a photo with his Halff bag after climbing Mt. Baldy at Garner State Park in Concan, Texas.
Land Development Practice Leader Greg Shipley (top right) bundled up in Norway, visiting the island Svalbard which sits approximately 800 miles south of the North Pole.
Benefits Analyst Cristi Evans hiked up the mountains of Rocky Mountain National Park in Colorado, where she snapped a photo with her Halff bag.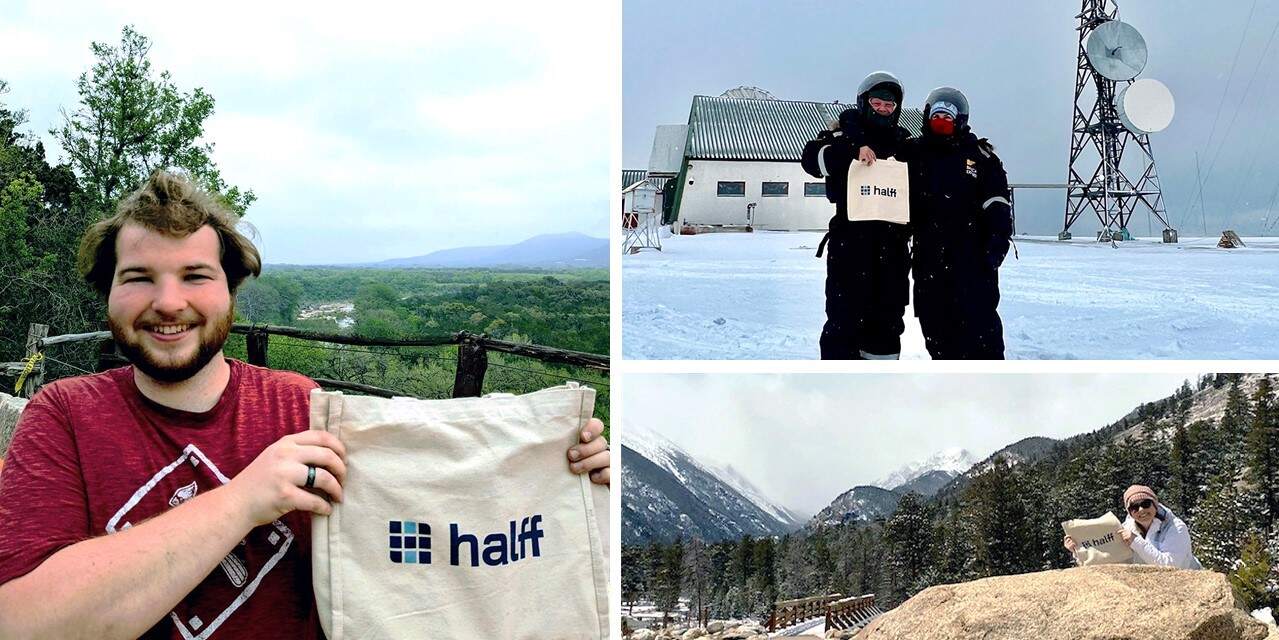 Water Resources Team Leader Sunit Deo (left) trekked an impressive 90 miles in 16 days to the Mount Everest Base Camp in Nepal. "I was happy to take my Halff bag with me and show it on the top of the world."
Director of Water Resources Stephanie Griffin and her family attended "The Office Reunion" in Chicago, where they met several of the actors from the show!

Read more about the History of the Halff bag here.
---
DID YOU KNOW?
Halff sits at No. 15 nationally in the companies with 1,000 to 2,499 employees in the 2023 Top Workplaces USA award rankings presented by Energage. In 2022, Halff was recognized as a Top Workplace in Austin, Dallas, Houston and San Antonio. We have also been recognized as a Top Workplace in Austin and Dallas eight times each since 2015, six times in Houston since 2016 and for the second consecutive year in San Antonio this year.
Cumulatively, Halff has been recognized as a Top Workplace 25 times.
APPLY TODAY!
Want to join our exceptional team of people-first professionals? Learn more about what it's like to work at Halff by heading to our Careers page.