Inside Halff: A Look at March 2023
Halff had a busy month filled with an awards gala, ribbon cutting, team celebrations and more! Keep reading to see what happened at Halff in March.
2023 ACEC Awards Gala | HCI Updates | Teaming Together | Halff Bag Travels
Featured Work
City Place is a walkable master-planned community located south of The Woodlands, Texas. It is a new model of sustainability and greener living for the Houston region, connecting homes to work, nature trails, various dining areas and more. Halff is providing land development, complete strategic planning, site evaluation, feasibility studies and more. View photos and read more on the City Place project page.


2023 ACEC Awards Gala
Halff projects were recognized with three awards—two gold medals and one silver—at the ACEC Texas Engineering Excellence Gala on March 25. Read more about this special ceremony in the 2023 awards gala article.

HCI Updates
Austin volunteers delivered HCI's donation to Trotter House, a resource center that offers specialized programs and services to assist women and families who find themselves in an unplanned pregnancy or difficult situation.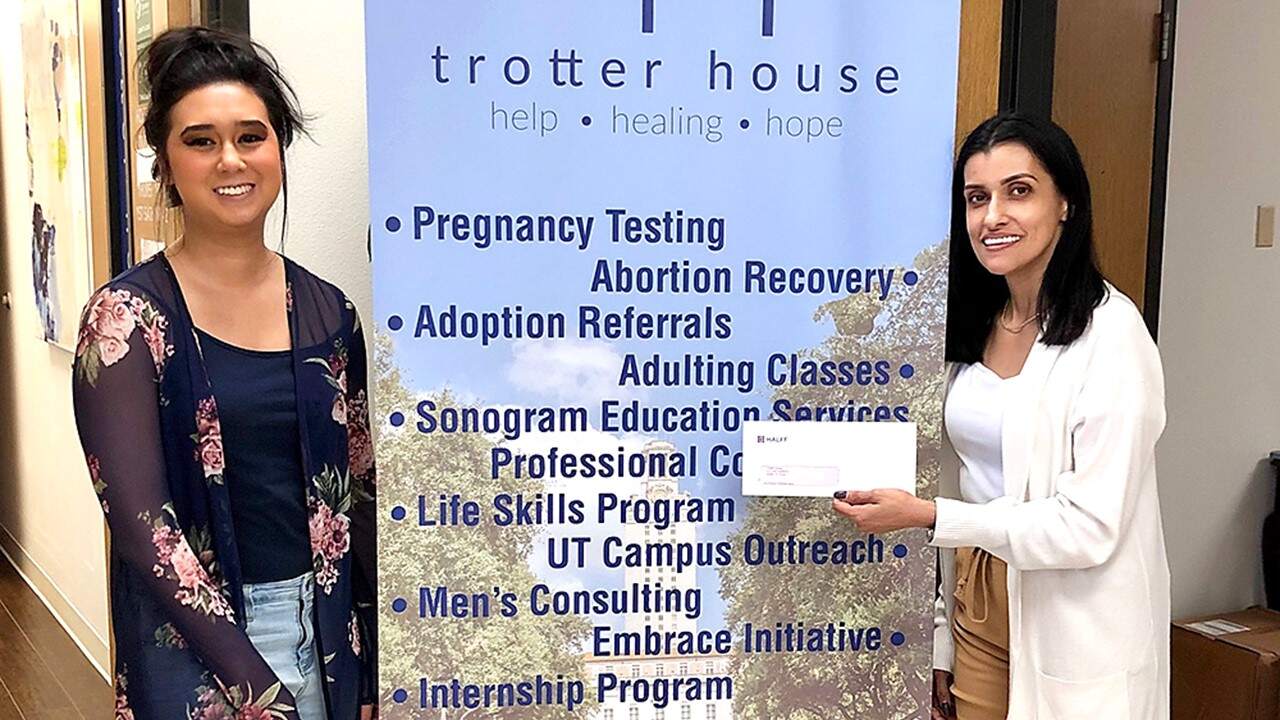 Austin employees helped the City of Austin's Watershed Protection Department mark storm drains that drain to a creek. The goal of the medallions is to spread awareness that storm drain water isn't treated before entering local creeks.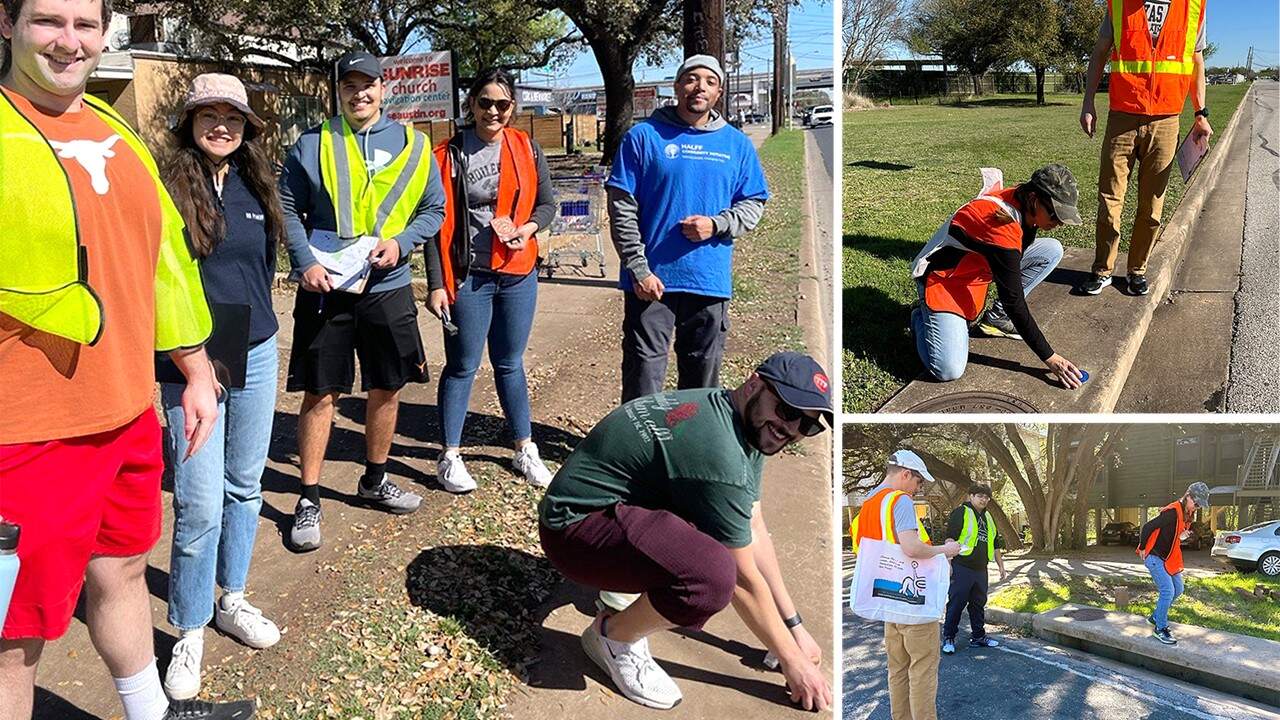 McAllen volunteers packed and delivered more than 100 family hygiene kits, which contained full-size basic supplies, for the Salvation Army.

Teaming Together
Women across Halff celebrated International Women's Day on March 8 with treats, lunches and more! The San Antonio office celebrated with a lunch at Ida Claire, eating inside a unique Airstream dining camper.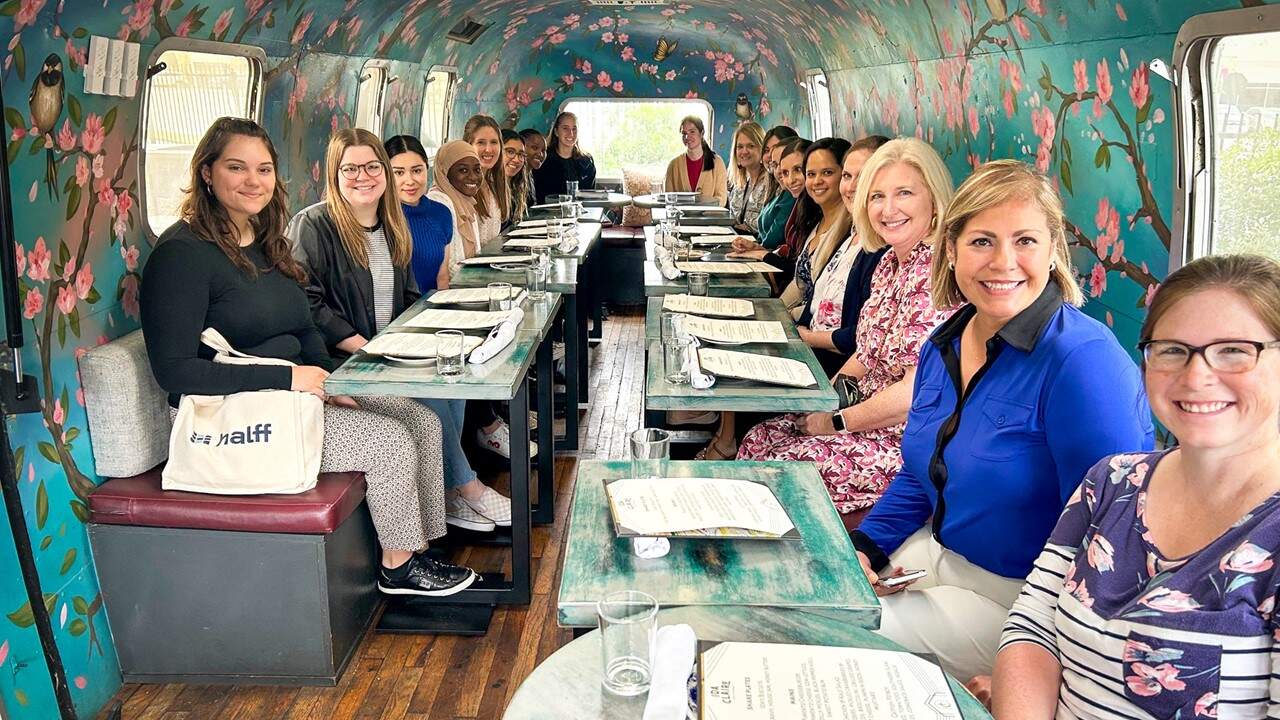 Halff engineers (pictured left) from McAllen and Little Rock attended the ribbon-cutting ceremony at Josefa Garcia Park in Alton, Texas. The original park, created by the Texas Parks and Wildlife Department, was expanded to the 50-acre park it is today.
New amenities of the park include trails, community fitness hubs, a splash pad, basketball courts and more!

Several offices held custom breakfasts, barbeque lunches, survey trivia and more to celebrate Halff's surveyors during National Surveyor's Week (March 19-25).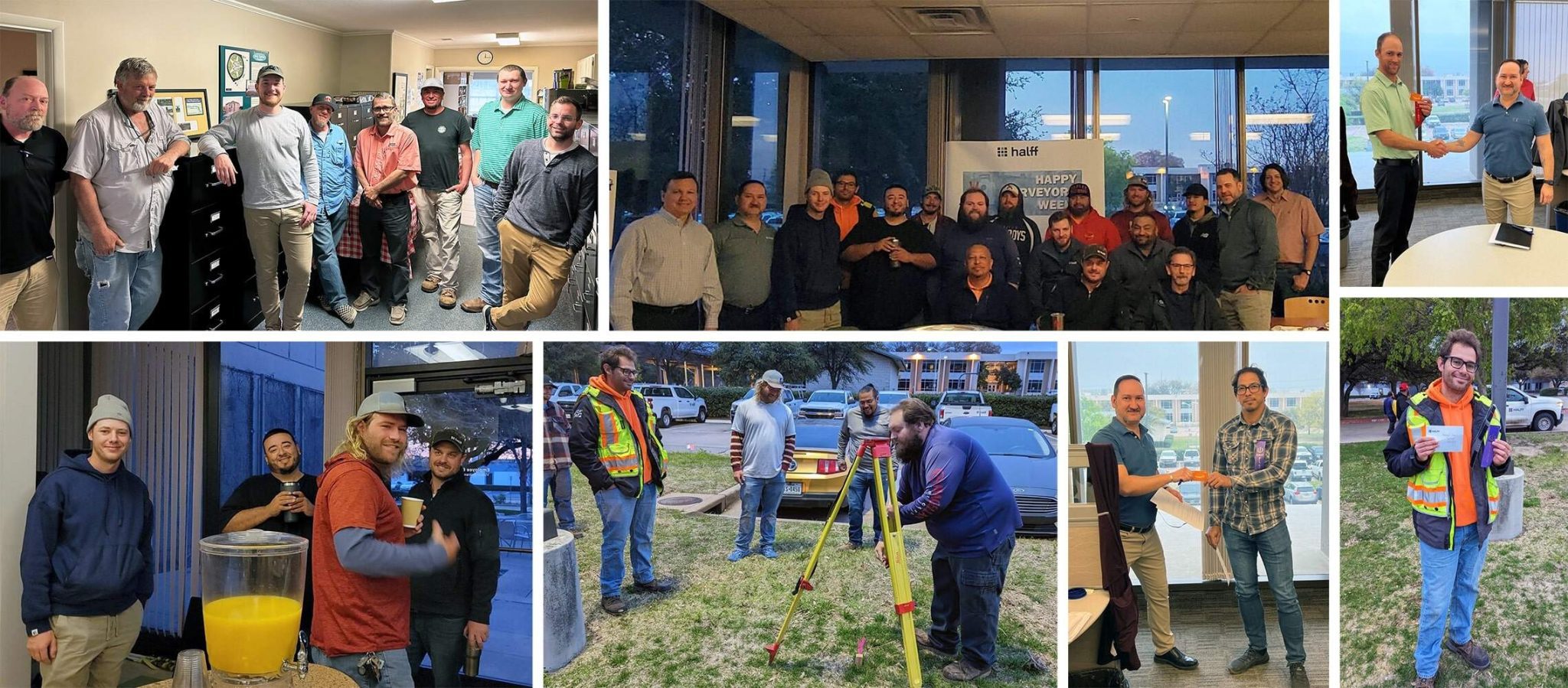 The Fort Worth AI/infrastructure management team went skeet shooting followed by dinner for a team-building outing.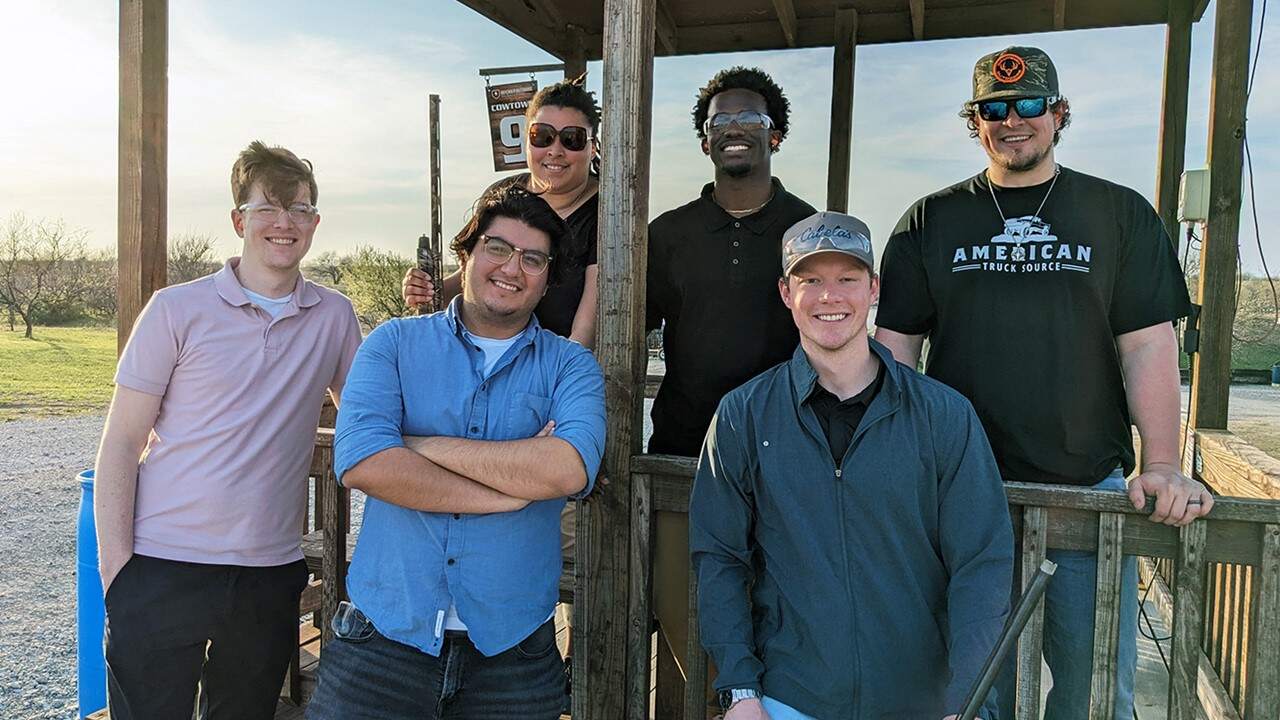 A few Tyler office employees played in the BMW of Tyler Patriot Golf Classic Tournament, where Halff was a bronze sponsor. The sponsorship money will be used for a scholarship fund created by the University of Texas at Tyler.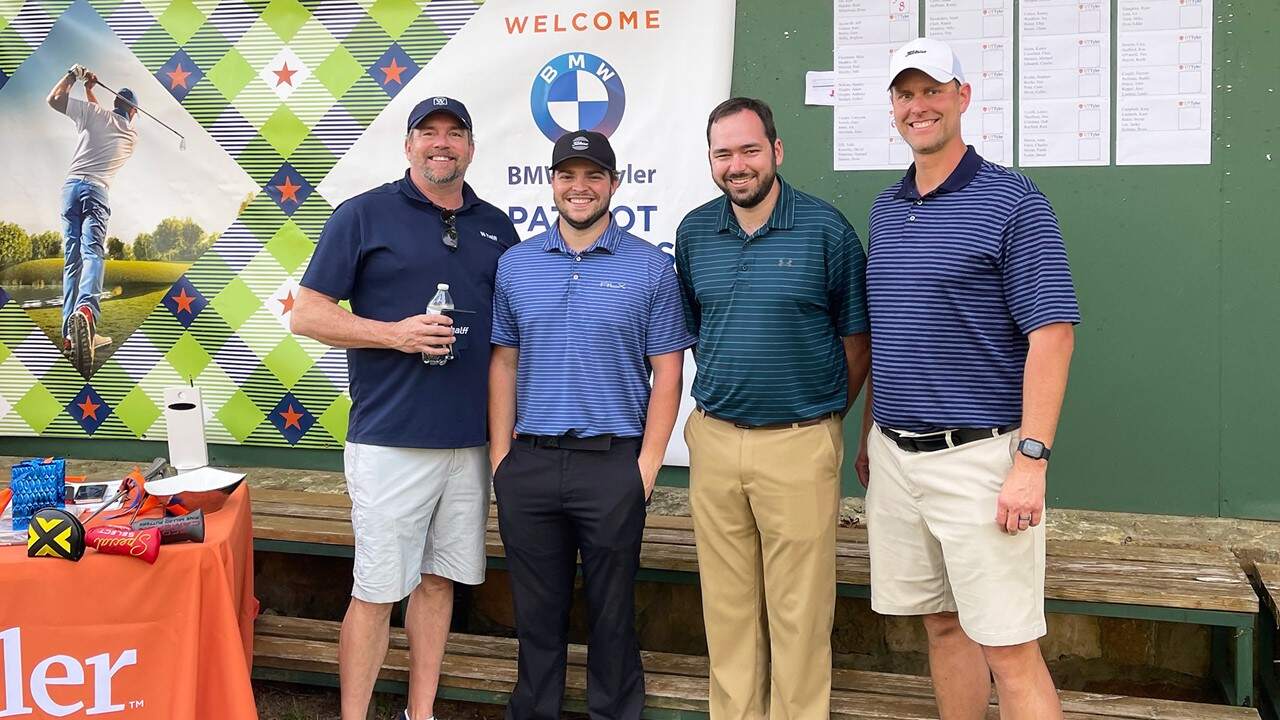 Halff Bag Travels
Director of Marketing Nicole Roark (left) traveled overseas to Paris and Venice, Italy. She took photos with her Halff bag at many infamous sites during their trip.
Mobility Solutions Leader Steven Miller (middle) hiked the trails at Rancho La Puerta in Tecate, Mexico, with his Halff bag in hand.
Internal Communications Coordinator Sydney Kniffin (top right) snapped a photo with her Halff bag in Central Park, New York. She traveled to tour the city and see the Broadway production of "The Phantom of the Opera."
External Communications Coordinator Melanie Miller cruised to Cozumel, Mexico, where she snorkeled with tropical fish and piloted a jet ski along the coast.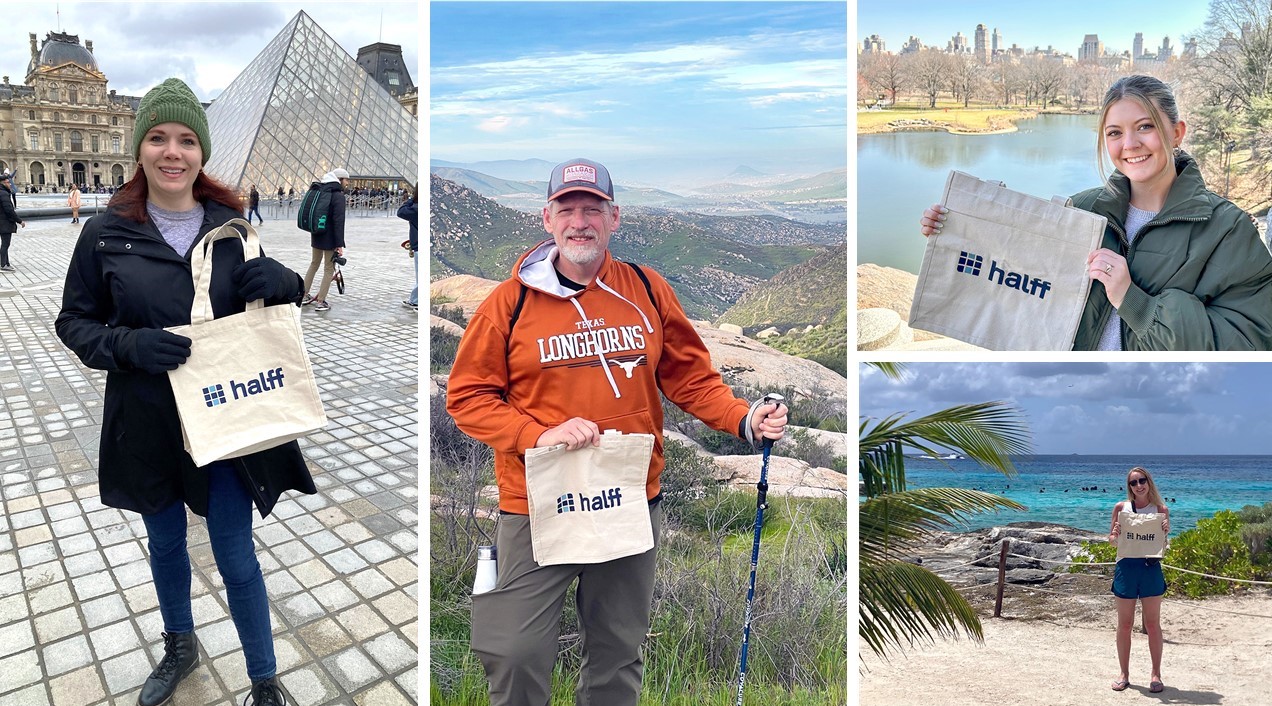 Read more about the History of the Halff bag here.
---
DID YOU KNOW?
Halff sits at No. 15 nationally in the companies with 1,000 to 2,499 employees in the 2023 Top Workplaces USA award rankings presented by Energage. In 2022, Halff was recognized as a Top Workplace in Austin, Dallas, Houston and San Antonio. We have also been recognized as a Top Workplace in Austin and Dallas eight times each since 2015, six times in Houston since 2016 and for the second consecutive year in San Antonio this year.
Cumulatively, Halff has been recognized as a Top Workplace 25 times.
APPLY TODAY!
Want to join our exceptional team of people-first professionals? Learn more about what it's like to work at Halff by heading to our Careers page.