Jacob Hays Named TSPE Fort Worth's Young Engineer of the Year
Project Manager Jacob Hays has been named the Young Engineer of the Year by the Fort Worth chapter of the Texas Society of Professional Engineers (TSPE). This award is presented to individuals less than 34 years old who exhibit outstanding technical ability, have made great professional achievements and continually support civic and humanitarian activities for their communities.
Jacob's involvement with TSPE began shortly after he started at Halff when he was invited to a monthly meeting by coworkers during his first week. He has since served as the chapter's treasurer from 2016 to 2018, on the scholarship committee from 2015 to 2019, as a MathCounts volunteer since 2013 and as a Future City volunteer in 2014. He is now the chapter's vice president of public relations.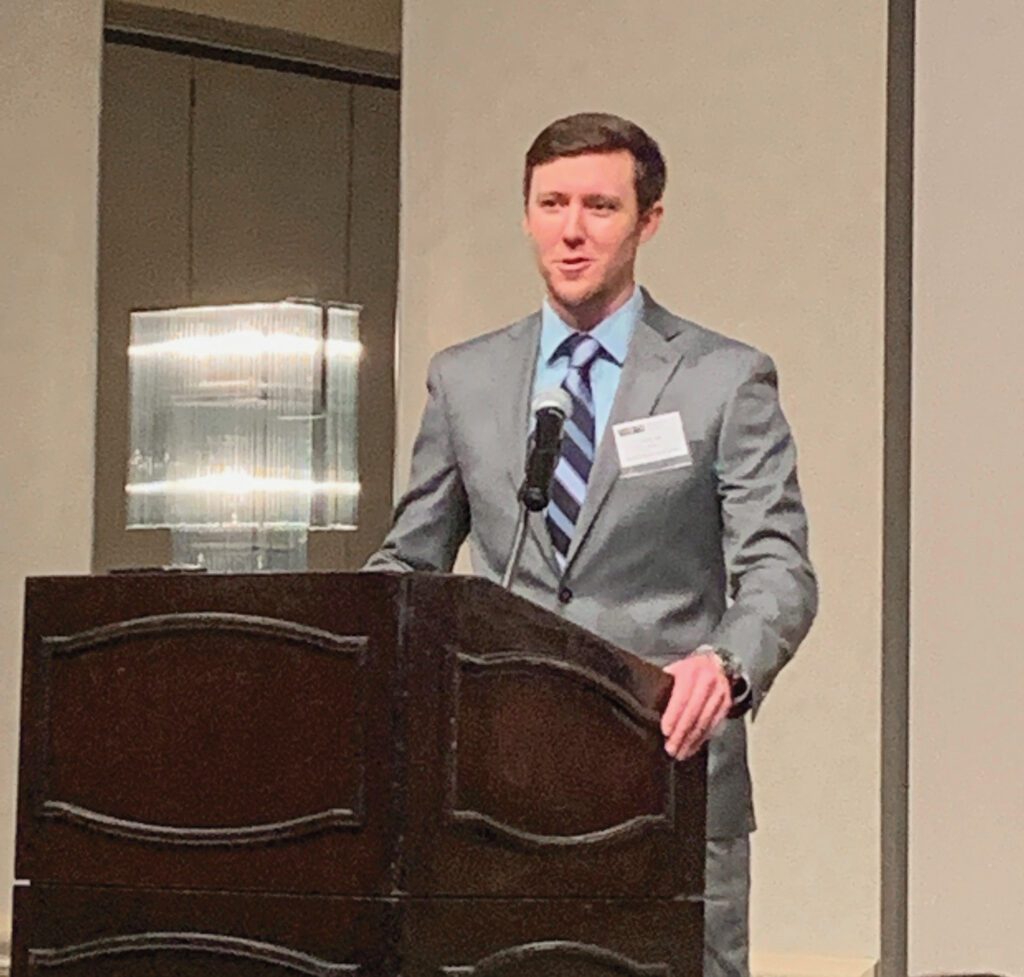 "I appreciate that Halff supports all of the great organizations our employees are part of and encourages us to be involved," said Jacob. "It means a lot that my peers thought I was worthy of this award for not only the work that I do here at Halff but also within TSPE and the community."
Jacob graduated from Texas Tech University in 2012 and accepted a graduate engineer position at Halff's Fort Worth office. He earned his Professional Engineer license in the spring of 2017 and now serves as a design engineer and project manager on a Public Works team.