Mark Llewellyn Jr. Named FES Big Bend Chapter's Young Engineer of the Year
Transportation Team Leader and Senior Project Manager Mark Llewellyn Jr. has been named Young Engineer of the Year by the Big Bend chapter of the Florida Engineering Society (FES).
Each year, one member of FES earns this award in recognition of his or her well-rounded record of professional integrity; professional reputation; consistent work history in the engineering profession; and active role in carrying out civic, community and public responsibilities.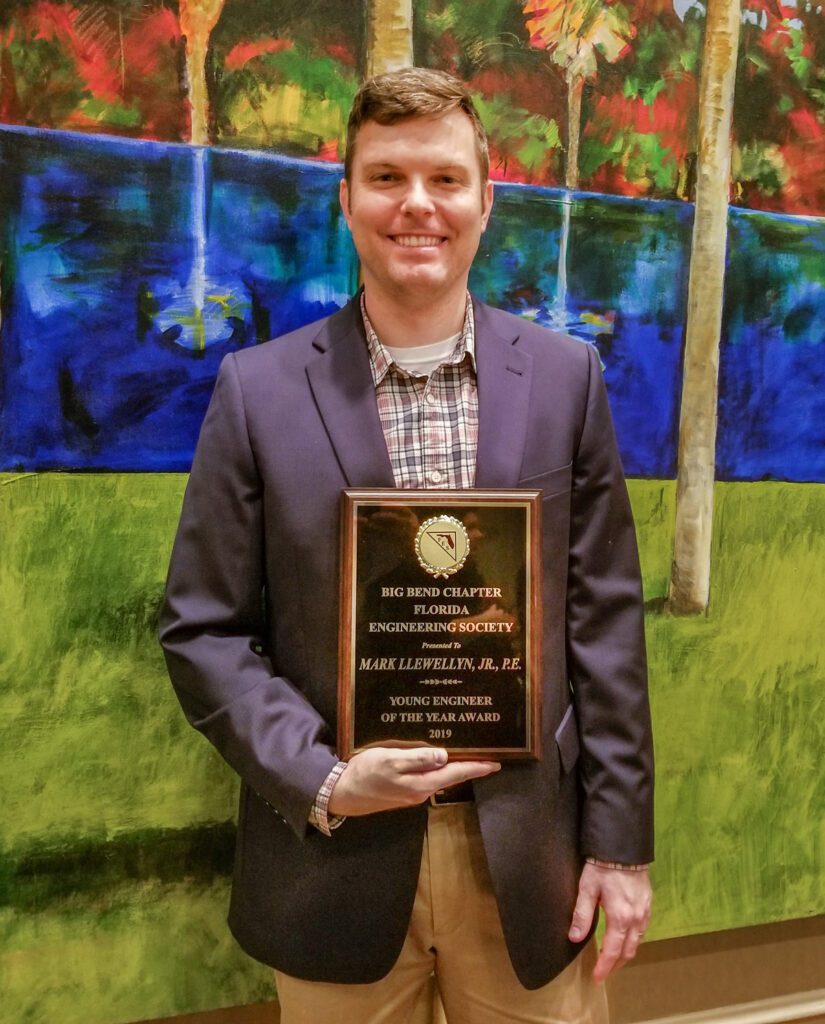 Mark, who is based out of Genesis Halff's Tallahassee office, has 15 years of experience in various areas of civil engineering including transportation, roadway design and intelligent transportation systems design. He has his Professional Engineer license in Florida, Georgia and Alabama, and he is a Leadership in Energy and Environmental Design Accredited Professional (LEED AP) in Neighborhood Design.
Mark is a graduate of Florida State University and served in the U.S. Marine Corps. He is a member of the USGBC Florida Chapter Board and the Florida Board of the U.S. Green Building Council. He is also a member of the American Society of Civil Engineers and the American Public Works Association.