Silver Telly Awards Mark Big Achievement for Halff Visualization Practice
Halff's Visualization practice was honored with two prestigious silver Telly Awards this summer.
The Telly is the preeminent award that recognizes outstanding content for TV and cable, digital and streaming, and non-broadcast distribution. Halff was a winner in the Non-Broadcast 3D Graphics/Animation category for its work on the Dallas North Tollway and IH 635 transportation projects in the Dallas area.
The Telly Awards was founded in 1979 and is now one of the most sought-after recognitions by industry leaders ranging from international filmmakers to local production companies and ad agencies. More than 12,000 entries from all 50 states and five continents were received for the 38th annual competition. Only seven to 10 percent of all entries earn silver recognition.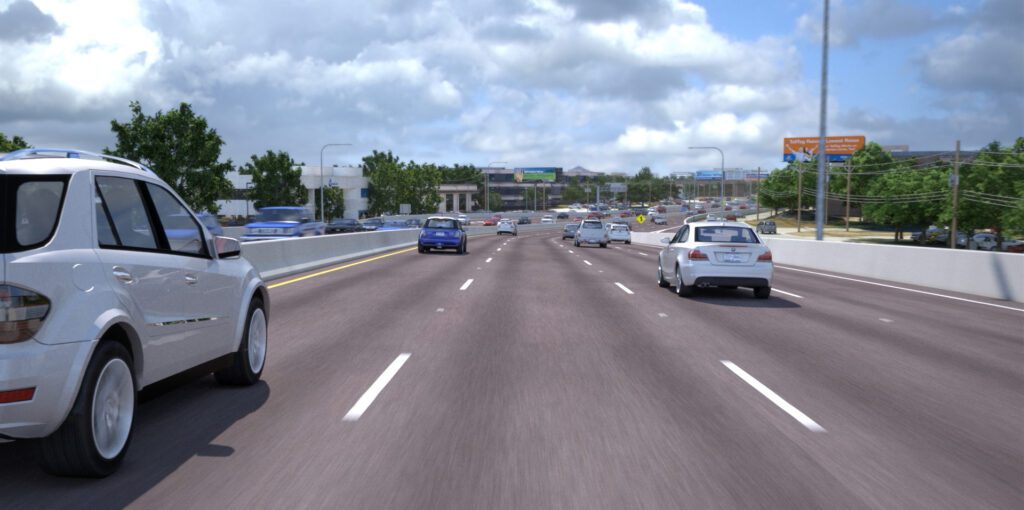 Dallas North Tollway
"This is a huge deal because we've never won a silver. We have won a bronze in the past," Visualization Practice Leader Jeff Christiansen said. "The fact that we're the only engineering firm, and they don't give out too many silvers across the board—it's a pretty big deal."
Telly judges—a panel of more than 600 industry professionals—rated each entry on a 10-point scale. Entries with a score of 9.0 or higher were awarded a silver statuette, the organization's highest honor. Entries with an average score of 7.0 to 8.9 earned a bronze statuette for outstanding achievement. Telly judges represented large and small firms including advertising agencies, TV stations, production houses, and corporate video departments.
Other winners in the Non-Broadcast Productions category included companies such as Coca-Cola, Ford Motor Company, Gulfstream Aerospace, and the New York Yankees.
The IH 635 project for TxDOT is being managed by Transportation Practice Leader Matt Craig. It covers a stretch from the Dallas High Five to just south of IH 30 in Dallas. What makes the award even more impressive is Christiansen said his team had to complete an approximately eight-month visualization in only three and a half months. The DNT lane expansion visualization was a project won from and completed for the North Texas Tollway Authority.
"It is a big deal to the industry that we won," Christiansen said.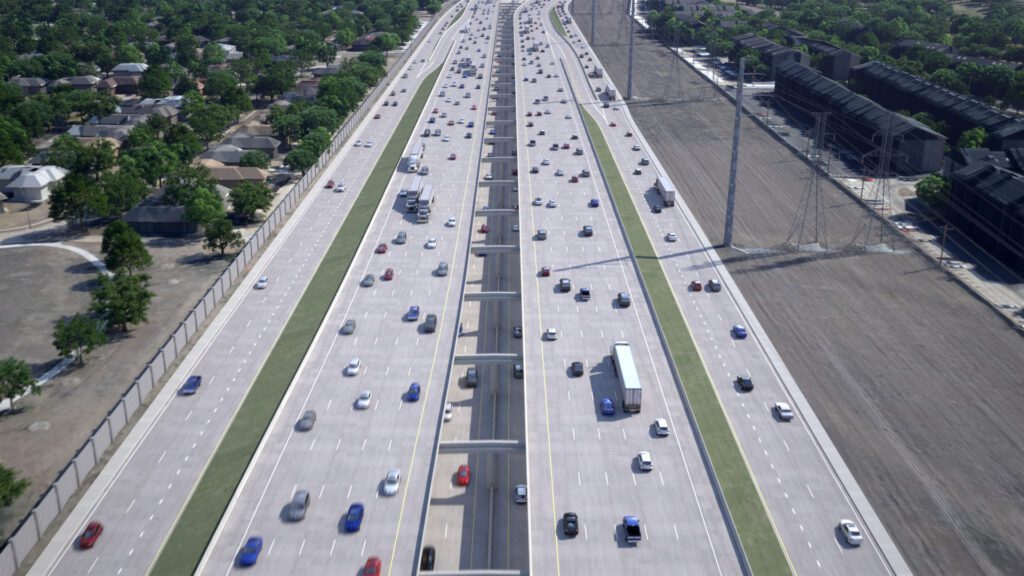 IH 635