The History of the Halff Bag
Lyrics.com claims the phrase "where are you going" can be found in nearly 286,000 music lyrics. Our travels fulfill us and—assuming we can avoid the chaos of a busy airport—free our minds from daily stressors.
The Halff bag tradition began many years ago when former president Martin Molloy sought to collect photos for use in the bi-annual State of the Company presentation to the firm. He wanted to showcase employees and their travels around the globe. According to Martin, former employee Allan Jensen was the first to turn in a photo. It showed Allan boarding a train in Denmark, where he was originally from, with his Halff bag firmly in hand.
Martin's request gained traction in subsequent State of the Company presentations, and the most prodigious submitter was founder Dr. Albert Halff.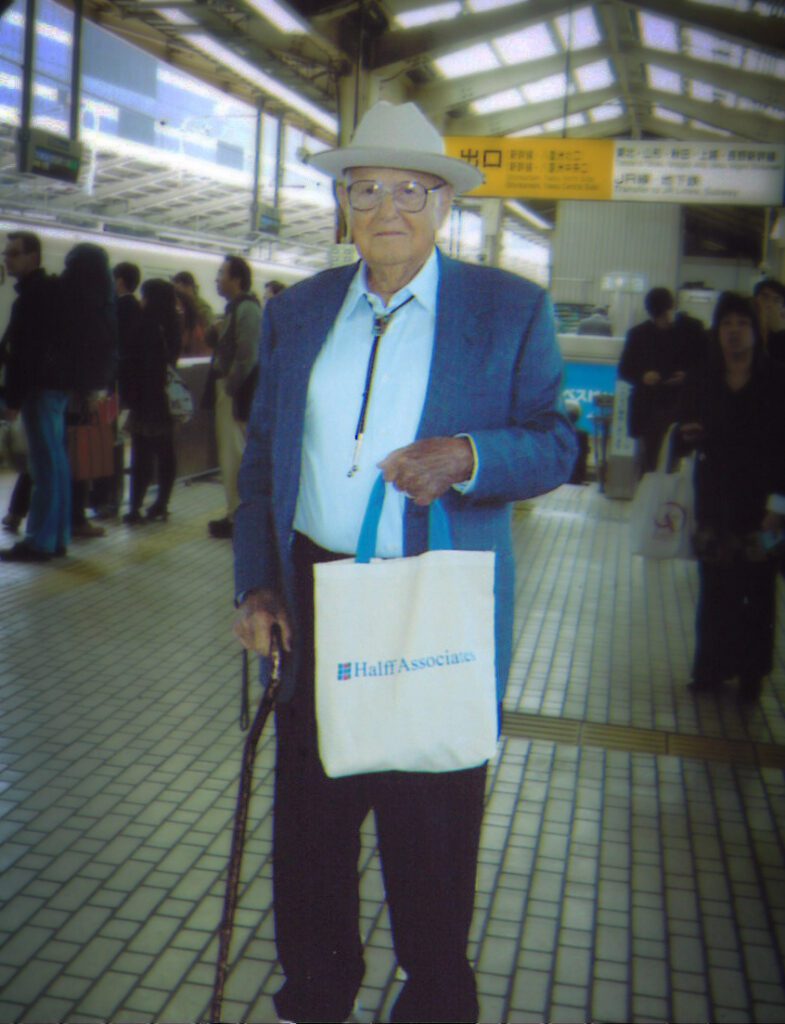 Dr. Halff has inspired employees to continue that tradition to this day, much in the same way he has inspired us to operate with a focus on excellent client service, integrity, quality and people.
Halff employees continue to carry their Halff bags proudly. Scroll below to see some of our Halff travelers' most recent adventures.