10 Things You May Not Have Known About Right of Way
Right of way is defined by Merriam-Webster as a legal right of passage over another person's ground.
However, it is more particularly described as a strip of land used as a roadbed—for street, highway or railway—or for utility easement transmission or distribution purposes, such as gas, electric or water. The land is set aside as an easement or in fee, either by agreement or condemnation.
Right of way specialists are highly skilled in real estate, law, negotiation, acquisition, relocation, title and condemnation support services.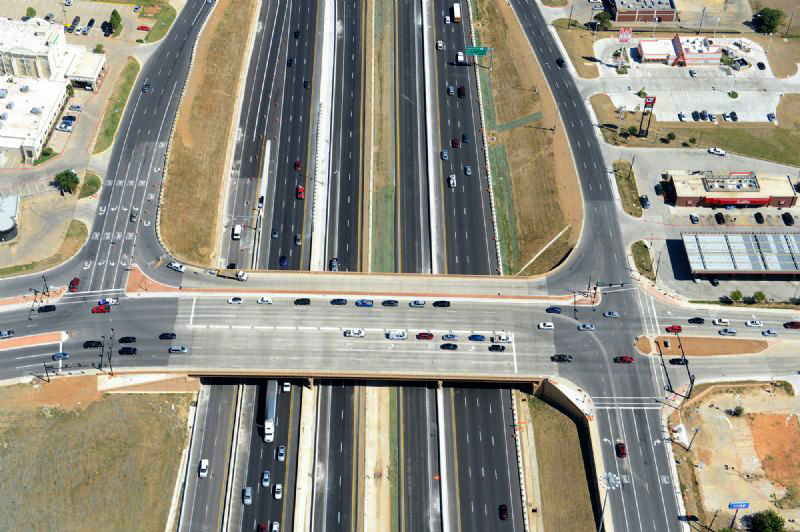 Here are 10 things you may not have known about right of way:
1. A right of way and an easement are not the same thing. A right of way is actually a type of easement. Whereas an easement is an agreed-upon use of land by someone other than the landowner, possibly for a utility, a right of way allows anyone to pass through a portion of property as though it was public land. Most rights of ways are acquired in fee for transportation infrastructure.
2. Any project that uses a dime of federal funding (as outlined in Halff's environmental article) requires a more thorough review and documentation process. Right of way is included in that and is guided by the Uniform Relocation Assistance and Real Property Acquisition Policies Act of 1970 (Uniform Act). For example, Halff specialists manage several forms for TxDOT for any given project and provide weekly updates. Did you know there is a TxDOT application called "Application for Use of State of Texas Right of Way for Temporary Signs for Special Events?"
3. Speaking of TxDOT, its right of way forms page includes more than 200 documents for download on topics such as access, appraisal, eminent domain, negotiations, property management, relocations, saltwater pipeline lease and utilities.
4. The Uniform Act further outlines how public agencies are to acquire right of way for any federally aided project. Part of its purpose is to protect residents and business owners who are displaced for a project designed to benefit the public. It ensures fair compensation for the property and provides suitable relocation services.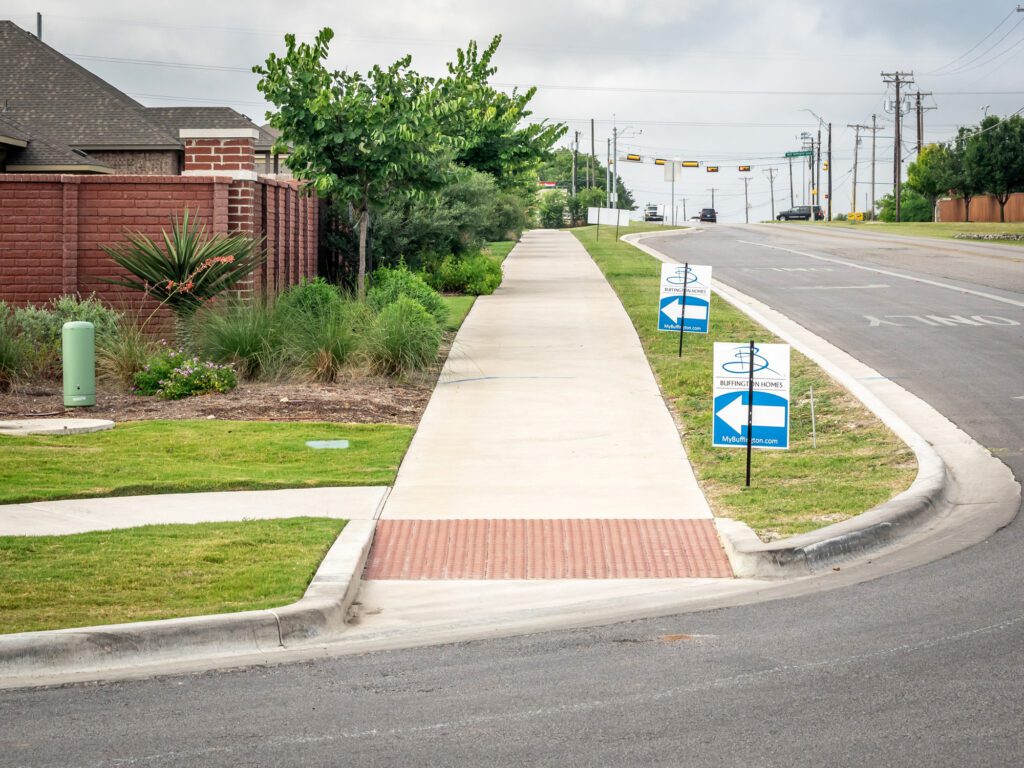 A right of way easement generally includes sidewalks.
5. Not all right of way acquisitions go peacefully. Should all attempts to negotiate an agreement be exhausted, the power of eminent domain may be exercised. Eminent domain allows the government, states and municipalities to condemn and take possession of private property for public use. State condemnation procedures vary, but the seizing authority must pay fair market value for the land.
6. The International Right of Way Association (IRWA) is a professional member organization of global infrastructure real estate practitioners that specializes in right of way education and certification programs. IRWA's purpose is to "improve people's quality of life through infrastructure development." IRWA includes more than 70 local chapters across the world, including the United States, Canada, Australia, Mexico, Nigeria, South Africa and Saudi Arabia.
7. Federal Highway Administration (FHWA) data for 2017 shows that 33,779 total parcels were acquired across the United States. The compensation for that land was $1.98 billion, or an average of $58,594 per parcel. In Texas, 1,623 parcels were acquired and compensated at $387 million ($238,520 per parcel).

8. Of the 33,779 parcels acquired throughout the nation in 2017, 5,969 (nearly 18 percent) were settled through condemnation. In Texas, 399 cases required condemnation, or roughly 25 percent.
9. Demand for wireless infrastructure in the right of way has been a large challenge for state departments of transportation as they try to balance highway safety, operations, maintenance and aesthetics. Requests for accommodation are scrutinized carefully. The FHWA asks state DOTs and local public agencies to protect the right of way (especially new above-ground installations), noting, "The design, location and manner in which utilities use and occupy the ROW conform to the clear roadside policies for the highway involved and otherwise provide for a safe traveling environment."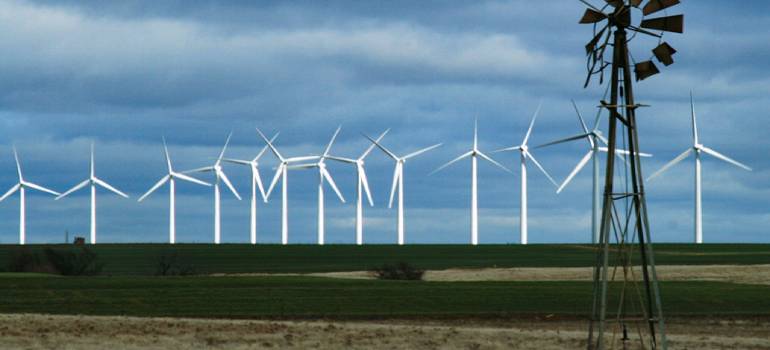 10. Many states have been installing renewable energy generation apparatuses such as solar panels and wind turbines along highway rights of ways. The FHWA provides oversight in this area and says a "utility facility" must produce or distribute power and electricity. It must also serve the public; it can't be dedicated to a corporation.
---
Need right of way assistance and expertise? Meet our team of trusted professionals and learn more about Halff's Right of Way services. For more information, please contact Right of Way Practice Leader Mark Janicki (mjanicki@halff.com).