5 Days of Do-It-Yourself STEM Projects
At Halff, we turn ideas into reality and encourage young thinkers to do the same. With many schools across the country closed for the remainder of the school year, here are some fun and interactive ways for students of all ages to engage in STEM (Science, Technology, Engineering and Mathematics) education using common household items.
DAY ONE: BRIDGING THE GAP BETWEEN ENGINEERING AND IMAGINATION
For centuries, engineers have designed and built bridges of all styles and sizes but have always followed the same laws of physics. The projects listed below teach students about Sir Isaac Newton's second law of motion (Force = Mass x Acceleration) and the significance of gravity's impact on force. Challenge your future engineer's imagination and critical thinking by testing the bridge's weight capacity!
Find instructions here for pre-K, grades K-5 or grades 6-12.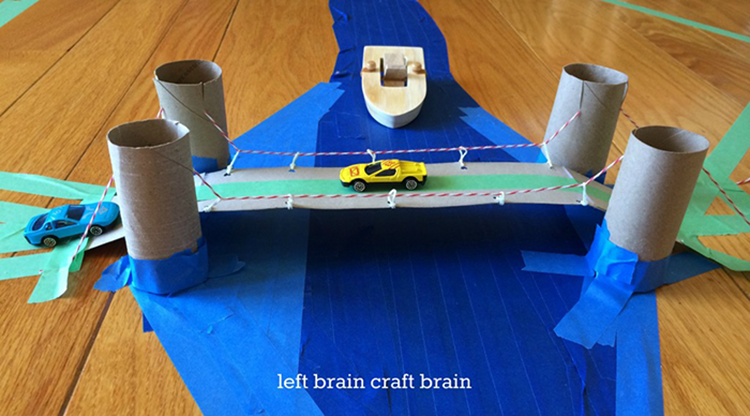 DAY TWO: HOW TO BUILD A PLASTIC BOTTLE PADDLE BOAT
This project teaches students all about power and energy as they use their imagination to design their very own boat and paddle. While many boats get their power from engines, this paddle boat uses a rubber band to store potential energy and convert it into kinetic energy, which makes the boat move through water.
Want to take your experiment to the next level? Try testing the boat's weight capacity by adding passengers (e.g., pennies or paperclips) or build more boats to have a race!
DAY THREE: IT'S A BIRD, IT'S A PLANE, IT'S A CATAPULT!
Like the paddle boat, a catapult demonstrates the use of stored (potential) energy to move an object by converting it into motion (kinetic energy). Watch how easily a catapult can move objects through the air just by using its own energy.
Learn how to build a kid-friendly catapult from basic household materials here.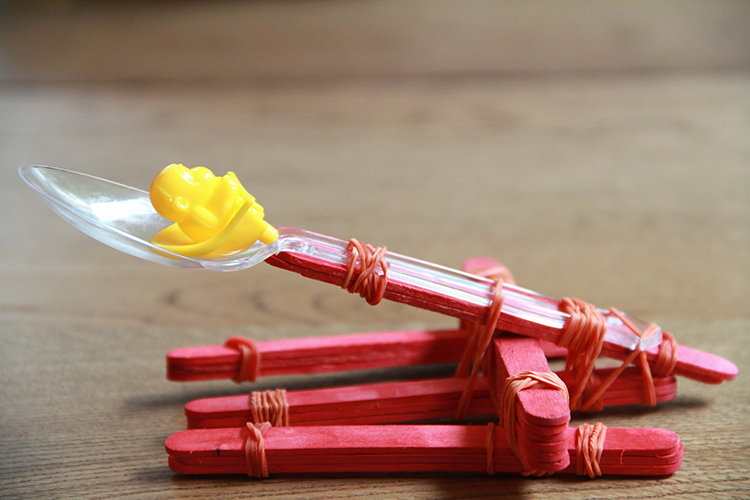 DAY FOUR: HOW TO DESIGN AND BUILD A ROLLERCOASTER FROM STRAWS
Behind every rollercoaster is a team of engineers who use creativity and basic physics to keep us safe and having fun. Learn the basics of friction, acceleration and inertia by building your own rollercoaster out of straws.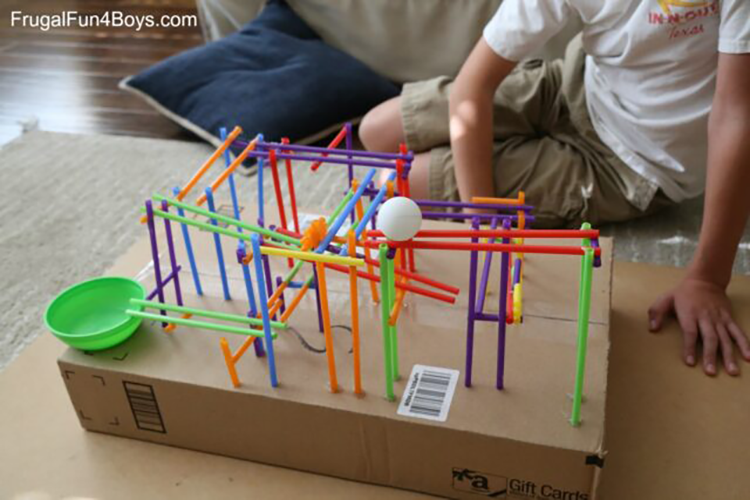 DAY FIVE: DON'T CRACK THE EGG! EGG DROP CHALLENGE
Test your critical thinking skills and creativity with the Egg Drop Challenge. Not only does this project make junior engineers think outside the box, it also demonstrates the force of gravity and how distance affects the final impact on the egg.
Find instructions and examples here (grades 1-4) or here (grades 5-12).
---
OTHER RESOURCES AND ACTIVITIES
Perot Museum of Nature and Science's Earth Week Projects