Pack Your Bags: 6 Must-Visit Halff Destinations to Tour
World Tourism Day is September 27, and we are highlighting six Halff projects to explore!
Keep reading to discover some special tourist attractions to see on your next trip.
Econfina Springs Complex | Youngstown, FL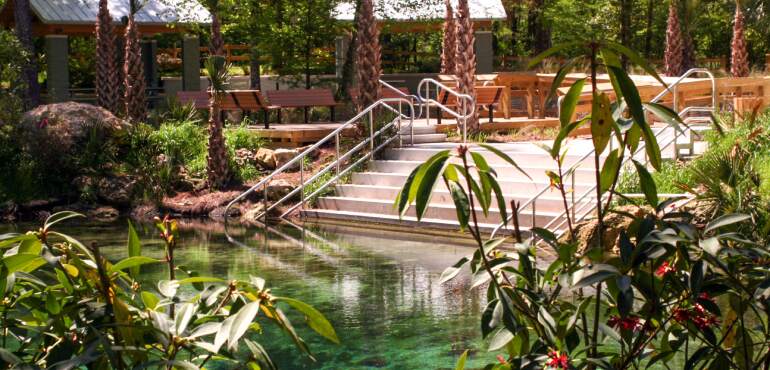 Visit the magical oasis of Econfina, which contains 11 hidden-gem springs along the Econfina Creek. These beautiful emerald springs are perfect for swimming, tubing or enjoying a picnic near the crystal-clear waters. Halff performed work on the Williford Spring, and Pitt and Sylvan Springs located north of Panama City Beach, Florida.
Did you know? Water bubbles up to Pitt Spring from an 11-foot-deep vent through a submerged limestone ledge. This 40-foot pool flows through a 50-foot run to the creek.
Halff's work: Civil engineering and landscape architectural design services.

Kalahari Resort | Round Rock, TX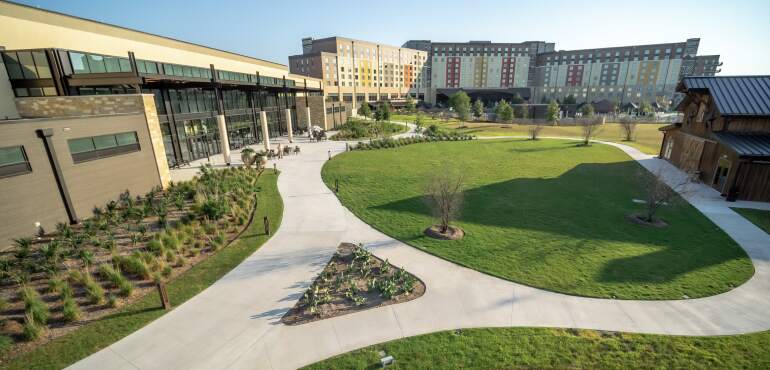 The Kalahari Resort and Convention Center attracts people from all around with world-class dining, luxurious rooms, an African-themed indoor water park, a spa and more. The 975-room family resort has something to offer to people of all ages, and is an award-winning Halff project.
Did you know? Kalahari's 223,000 sq. ft. indoor water park is the second largest in the United States.
Halff's work: Surveying, geospatial, environmental, local infrastructure and land development.

Epic Waters Waterpark | Grand Prairie, TX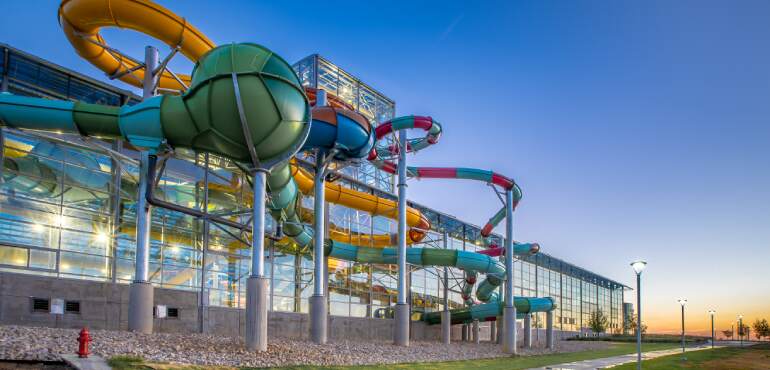 Epic Waters is an indoor/outdoor water park experience you won't want to miss! This year-round center in Grand Prairie is the largest in North Texas and one of the 10 best water parks in America. There are plenty of waterslides, an outdoor wave pool, a lazy river and much more!
Did you know? Epic Waters Waterpark is one of the 10 best water parks in the United States.
Halff's work: Civil design of the new recreation center and water park.

SR 8 (I-10) Florida Welcome Center | Pensacola, FL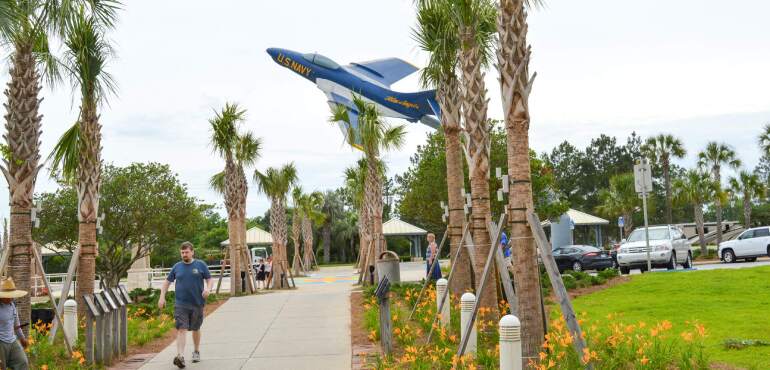 The SR 8 Welcome Center offers visitors a warm welcome into "The Sunshine State" of Florida. This family-friendly rest stop center has designated areas for families with small children, and contains well-maintained restroom facilities, vending machines, a kids play area and plenty of parking among beautiful landscaping.
Did you know? All visitors get a complimentary cup of Florida citrus orange juice! It's a tradition held by the Florida Welcome Centers.
Halff's work: GIS, landscape architecture and transportation.

Latino Cultural Center | Dallas, TX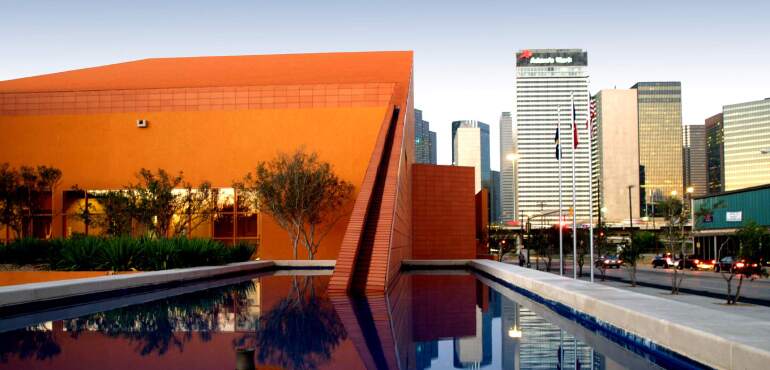 The Latino Cultural Center brings a slice of rich Latin culture to downtown Dallas. Indigenous plants surround the colorful geometric building, which serves as a repository for fine Latin art, dance and teatro. It celebrates and preserves the beautiful Latin heritage.
Did you know? A "xeriscape" approach was used in the development of the landscape for water conservation purposes.
Halff's work: Architecture, landscape architecture and structural engineering.

Isla Blanca Park | South Padre Island, TX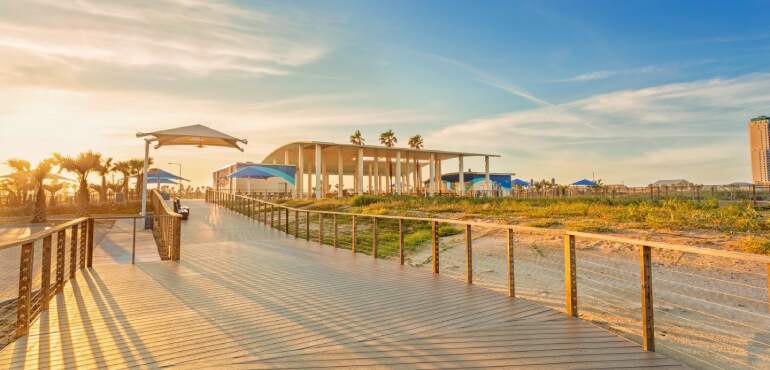 South Padre Island's Isla Blanca Park has an abundance of sea life and beach activities to offer along the Gulf of Mexico. There are beautiful amenities, beachfront pavilions, concessions, camping sites, a boat ramp, a full service marina and more.
Did you know? You can see the SpaceX Boca Chica launch site in the distance at Isla Blanca Park. 
Halff's work: Geospatial, land development, landscape architecture, planning, MEP, right of way, structural engineering and surveying.

---
At Halff, we improve lives and communities by turning ideas into reality. A piece of that magic is contained in every project, allowing you to tangibly experience Halff's handiwork over the years.
Be sure to tour these must-see gems for an unforgettable adventure!