Designing a Built Environment That Is Resilient
Hurricane Katrina made landfall near New Orleans in 2005 and wreaked havoc on built-up areas of the Gulf Coast. The Caribbean, Eastern United States and Gulf Coast areas were then visited by devastating hurricanes Irma, Maria and Harvey in 2017. All told, those storms caused damage valued at more than $407 billion.
Meanwhile, four of the 10 costliest tornadoes recorded in U.S. history have occurred within the last decade. The most significant one ravaged Joplin, Missouri, in May 2011, causing damage estimated at $2.8 billion.
Extreme weather risks are real, and the costs to recover from these events continue to increase. Population density has increased in storm-prone areas, and as the magnitude of storms is perceived to have grown, codes, standards and ordinances have evolved to address the ability of structures to withstand these events.
The 2015 International Building Code now recognizes that emergency response centers and facilities that are to remain operational during significant storm events must also be designed to withstand them. The Code establishes the standard to which weather-resistant buildings must be designed. Its "Definitions" chapter establishes the description for such a building:
Storm shelter: A building, structure or portions thereof, constructed in accordance with ICC 500 and designated for use during a severe wind storm event, such as a tornado or hurricane.
The Code requires a shelter to be designated as either a tornado shelter, a hurricane shelter or a combination of both. Tornado shelters require structural design to withstand winds up to 250 mph for short periods of time. Hurricane shelters require structural design to withstand lesser wind speeds, but for longer periods of time.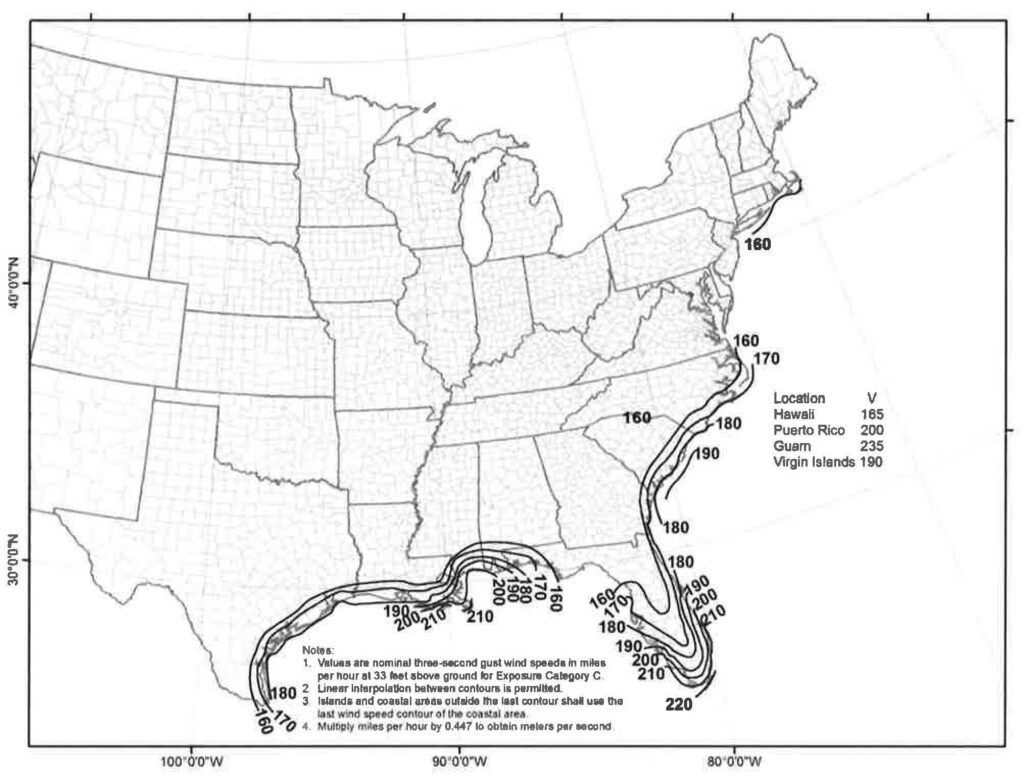 The map above from the International Code Council (ICC) 500 Standard shows the design wind speeds for facilities in hurricane-prone coastal areas. The map below provides similar information for areas susceptible to tornadoes. It includes parts or whole areas of 22 states in the 250 mph design wind speed zone.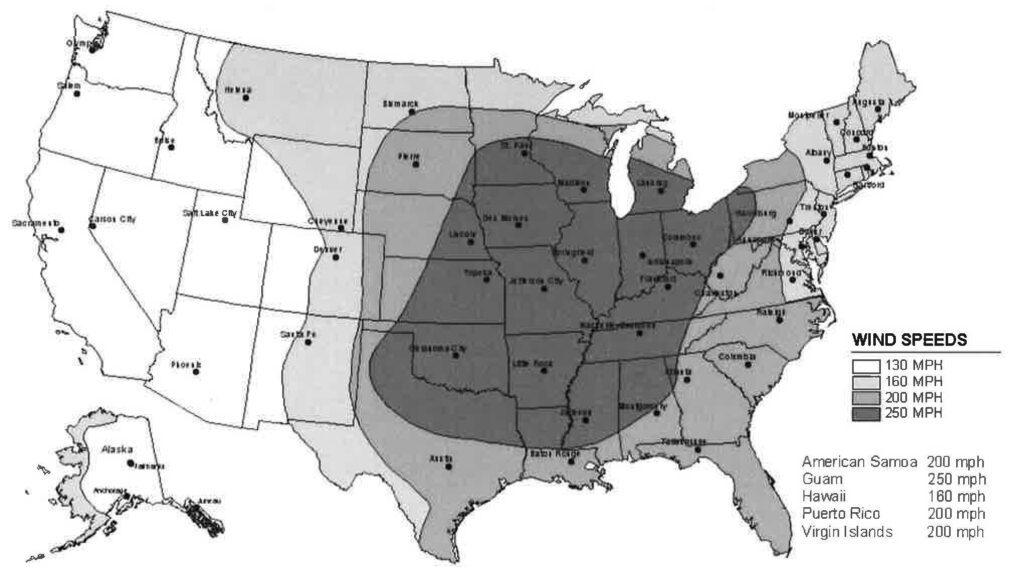 The Code also establishes the building types that are required to be designed as storm shelters. Emergency operations facilities must meet the International Code Council (ICC) 500 Standard, which includes:
911 call stations

Emergency operations centers

Fire, rescue, ambulance and police stations
Each of these structures must include a storm shelter.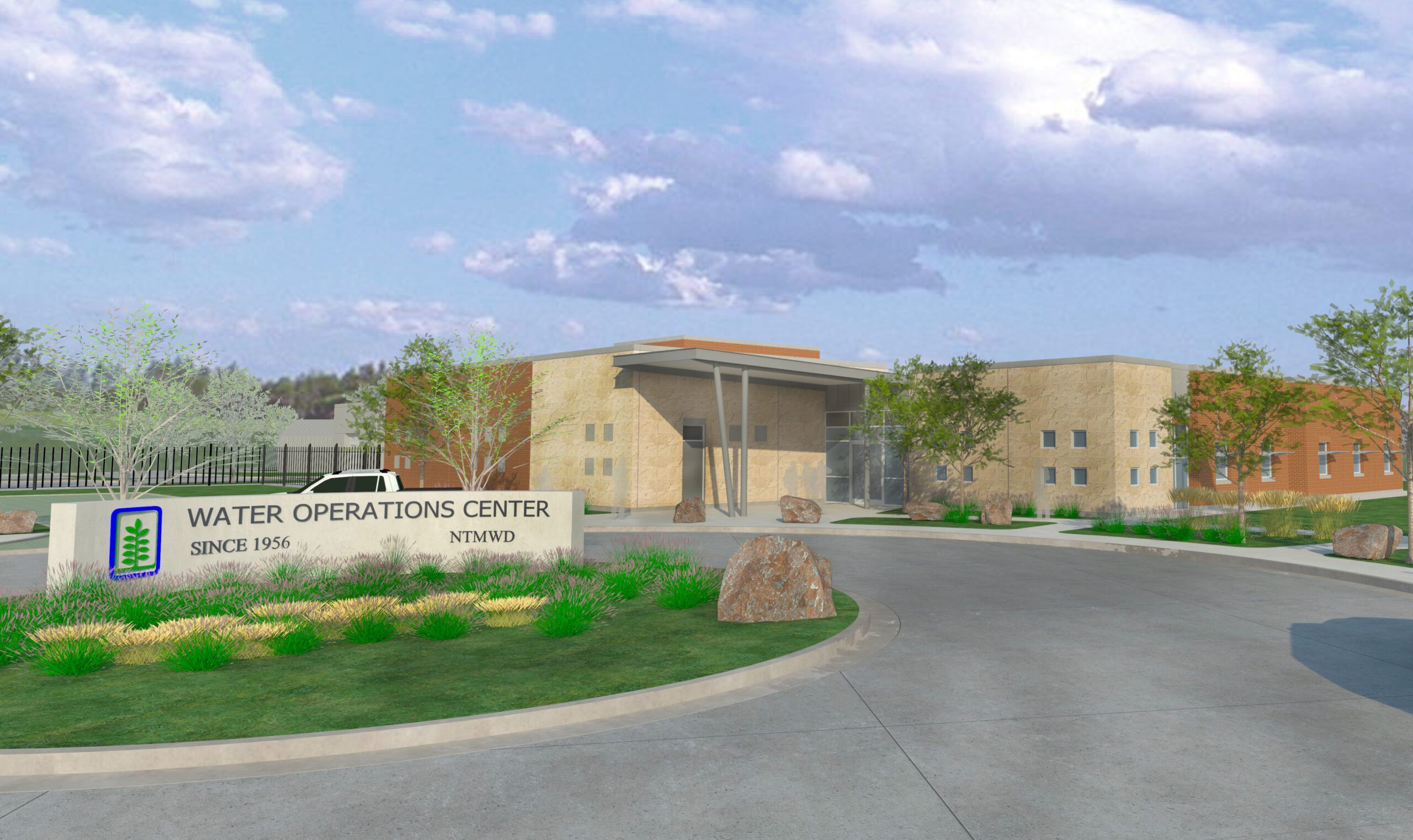 A Storm Shelter's Key Features
So how is a high-wind-resistant building—a storm shelter—likely to be configured? Our North Texas Municipal Water District Water Operations Center project is a great example.
It includes office space for plant management and engineering personnel, a training room for districtwide use (to be used as an emergency operations center during storm events), a conference room and breakroom, a small laboratory, typical service spaces and a supervisory control and data acquisition (SCADA) control room.
Two-thirds of this building is "hardened" to meet the storm shelter requirement. It is a business (office) occupancy, and the key features of its storm shelter include the following:
Siting, which ensures it will not be affected by flood events

Concrete tilt-wall enclosure with integral thin stone and thin brick veneer

Composite metal deck and concrete roof

Windowless enclosure surrounding the control and training rooms

Projectile-resistant windows in the office areas

Projectile-resistant entrances

Adequate restroom and breakroom facilities for emergency operations staff

Adequate emergency generator power in a hardened enclosure to support all facilities

Adequate HVAC in a hardened penthouse to support all facilities, with projectile-resistant louvers

Fire protection and fire alarm systems independent from the remainder of the building

Architectural forms, material use and landscaping (a hardened structure can still be aesthetically pleasing, and this one is a model for water conservation)
The Code now responds to the need within communities to design and construct essential structures to withstand severe storms. It provides architects and engineers with the specific criteria for accomplishing the design of storm shelters.
Whether a building site is located within the tornado-prone or hurricane-prone regions of the country (or both), the Code now provides designers with the tools needed to design buildings that will withstand those storm events.
---
For more information about Halff's Architecture team, write to Info-Architecture@Halff.com.