Don't Let Right of Way Acquisition Delays Unhinge Your Project
Right of way acquisition is a critical piece of delivering a successful project—particularly transportation and utility endeavors.
Some common challenges may include not knowing where to begin, not having adequate staff to execute right of way tasks, underestimating cost and/or time of right of way acquisition for the project and not being prepared for the public involvement for right of way acquisition.
Right of way acquisition can be an extremely sensitive topic because it impacts landowners' rights and people's lives. Not all right of way acquisitions proceed peacefully. Negotiations can be challenging, and title issues may bring the condemnation process into play.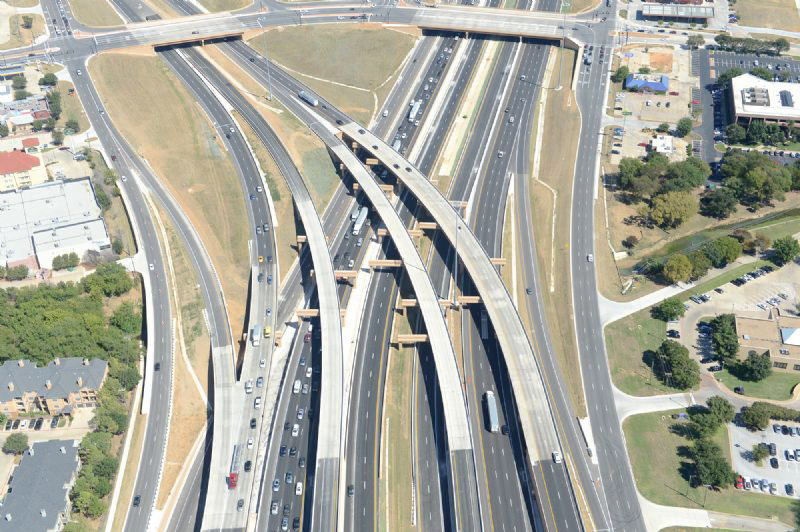 Right of way acquisition may be necessary to design highway improvements within a highly congested corridor.
What Are the Ramifications?
It's critical to not let right of way issues delay or derail your project. Challenges may be exacerbated when federal dollars are involved in a current project or federal guidelines were not followed on a previous project's property acquisition process. In those cases, previous right of way acquisition efforts must be corrected in a retroactive manner. Here are some other possible ramifications:
Project costs soar. As the old saying goes, "Time is money." The longer a project is delayed, the more expensive it gets. How so? Construction costs, for one. The price of common construction materials increased more than 7 percent, on average, from only two years ago, according to an analysis by Associated General Contractors of America. That is significant when projects are delayed for long periods of time.
Land values also increase year to year and properties may be redeveloped, meaning the required funds to acquire a property will impact the city or county more when a significant delay occurs.
Worse yet, a right of way delay could lead to funding being lost altogether if the project window is tight.
Safety is compromised. Many highway or roadway projects are aimed at increasing capacity to accommodate population growth and reduce commute times. However, others may be designed to fix an unsafe interchange/intersection or perhaps make stormwater drainage improvements. When right of way acquisition schedules aren't met, congestion isn't being relieved. Flood risk mitigation is stymied.
Public safety is an important consideration for those types of projects.
Utility needs are not met. Droughts are a real possibility in states such as Texas. Right of way/easement acquisition delays that prevent a water transmission line from being installed will likely impact alternative designs for water supply to a community. Projects such as this are often constructed in small windows such as low-demand periods, making timing even more important.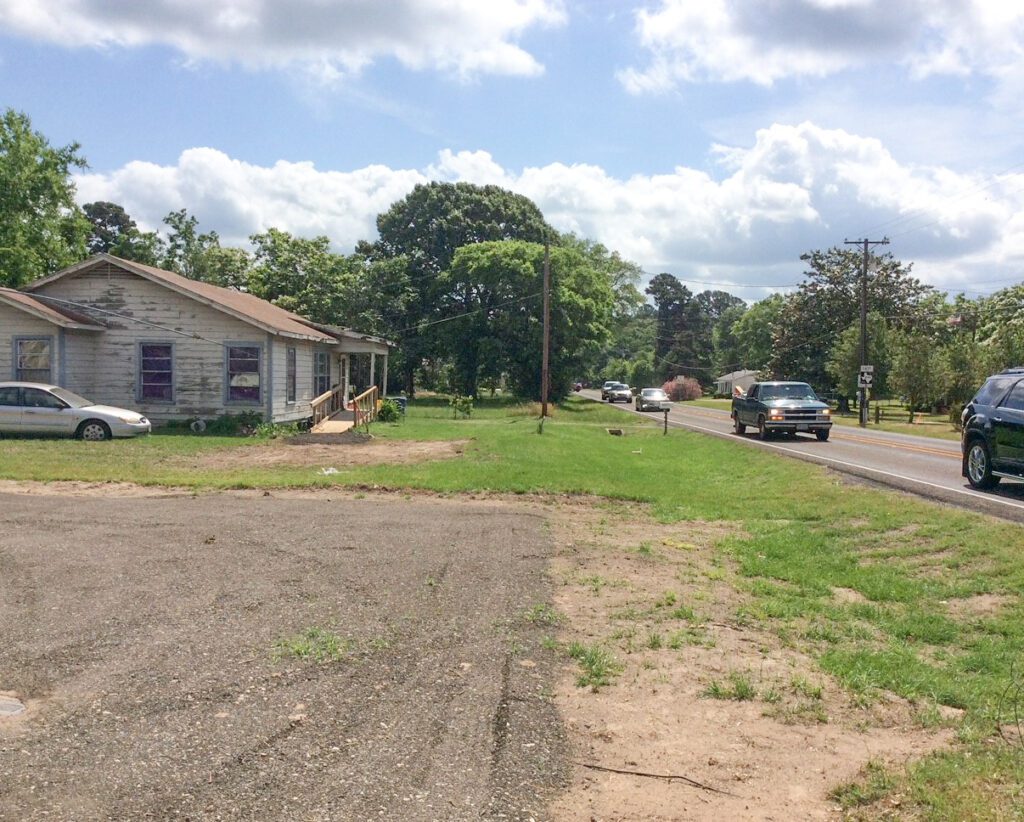 Review of a potential residential relocation is sometimes a necessary step in the process.
Identify Key Obstacles
Everyone strives to ensure a smooth right of way/easement acquisition experience, but the reality is many obstacles exist that could throw a monkey wrench into well-intended plans.
One such obstacle is expectations. Many municipalities or counties view signing over a parcel or interest of land as a routine task—until they discover the presumed property owner does not own the land in question. A lack of knowledge can be an obstacle.
Probate issues, title encumbrances or a family illness are other potential obstacles that could lead to an acquisition being put on hold.
Relationships can be complex and delicate. City council members have to be sensitive to the needs of general taxpayers, who are voters, while at the same time protect the affected landowners' rights and concerns.
In the end, the property acquisition process is the most difficult portion of a project schedule to predict and control. A well-maintained schedule and consistent treatment of property owners are the keys to avoiding project delays and escalation costs caused by those delays. Managed schedules also help maintain goodwill with the people who will be impacted most by a public project.
Municipalities and rural counties are spending more time, money and resources to assure project timelines are met. Following the state property code and federal acquisition guidelines is a key step in getting it right the first time.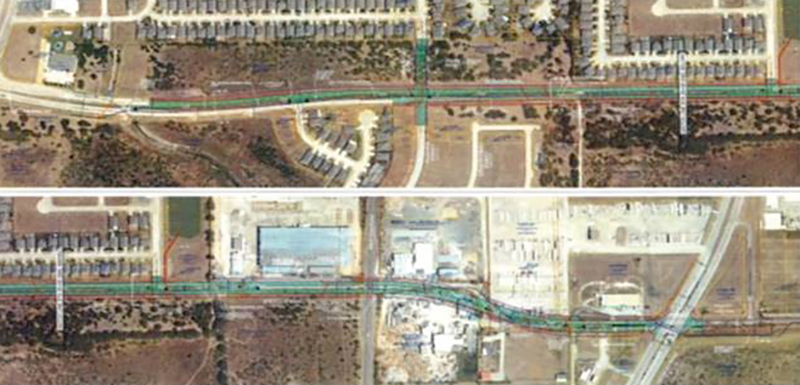 Municipal roadway projects in mixed-use areas may require property acquisition for design improvements.
---
Halff's right of way specialists are highly skilled in real estate, law, negotiation, relocation, title and condemnation support services. We offer clients an extensive history of successfully completed right of way projects for TxDOT, cities and counties throughout Texas. To learn more, write to Info-ROW@Halff.com.