From Interns to Full-Time Employees, Learn Why These Engineers Chose a Halff Career
An internship goes a long way toward helping a college student comprehend the daily responsibilities and complexities of a professional life within his or her field of study.
Students gain experiential learning and even get a taste of the work environment and culture at a prospective firm.
"I wanted to have a better idea of what civil engineering was in the design capacity," said Julia Phipps, who interned twice in Halff's Austin office before being hired in the Public Works practice. "I had already worked for a contractor when I came to Halff, so I had seen that side. I wanted to experience what day-to-day design looks like. And also, I really hate wasting my time, so I wanted to make sure I was taking the appropriate classes that would help me most in my career once I graduated."
Halff's comprehensive intern experience focuses on three methods of learning:
Learn by doing.

Learn from individuals.

Learn through formal training.
Training sessions each summer expose interns to Halff's history, culture, purpose, civil engineering areas of focus, types of projects in which they may be engaged, industry trends and much more.
"What was also really special was they threw me straight into the fire and trusted me to do certain things. I got exposure to different projects and several stages of each project," Julia added. "We're doing projects where I grew up, which is really special to me. That's why I wanted to be a civil engineer in the first place."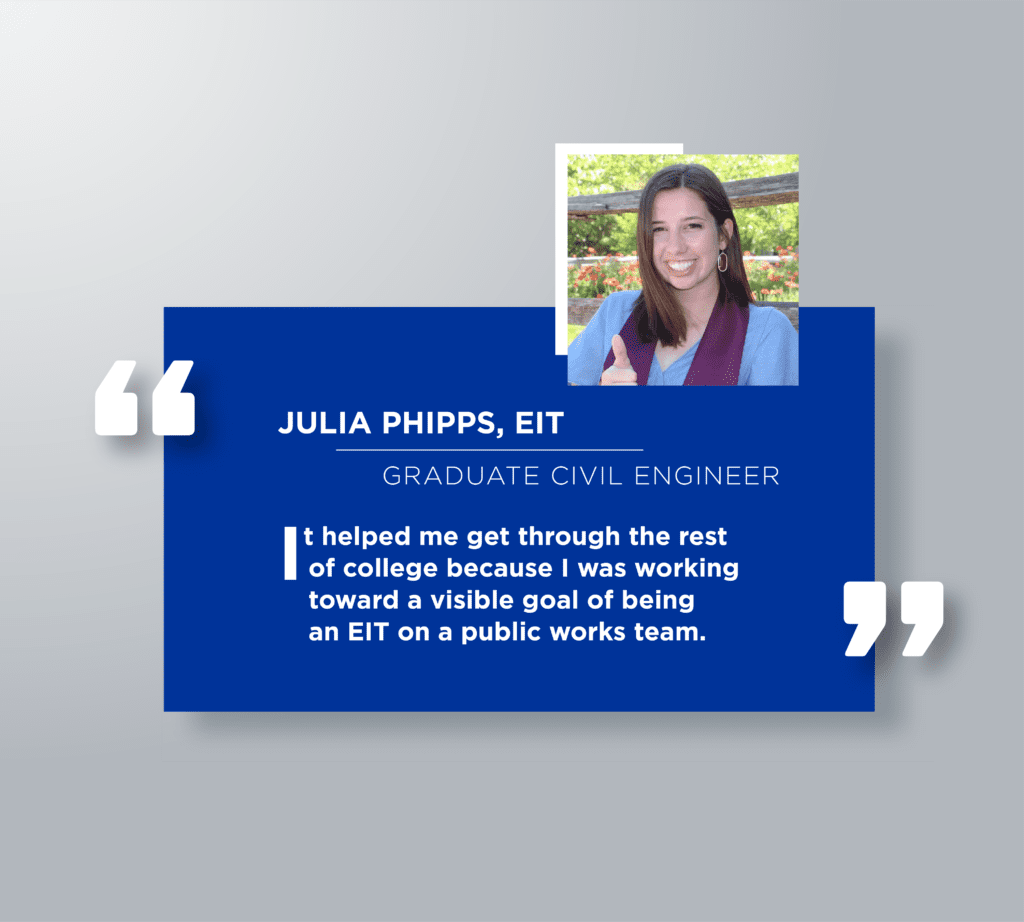 Expectations and Takeaways
Halff professionals typically mentor 20 to 25 interns per summer in all practices. While team leaders get an opportunity to evaluate soon-to-be graduates and how they might mesh within a team, the opposite is also true. Many interns are itching to gain a glimpse of life in the office.
"I expected it to be a boring office job, to be honest," said Garrett Davidson, a graduate civil engineer in Halff's Public Works practice. "But it's cool, interesting projects."
"I wanted to learn what you actually do as a professional," noted Transportation Team Leader Melanie Cleavelin, who spent three summers in Halff's internship program. "In school, you learn the calculation side of things, not the application or the real-world experience. … I came into it open-minded. I think the big thing was just helping me figure out what I wanted to do."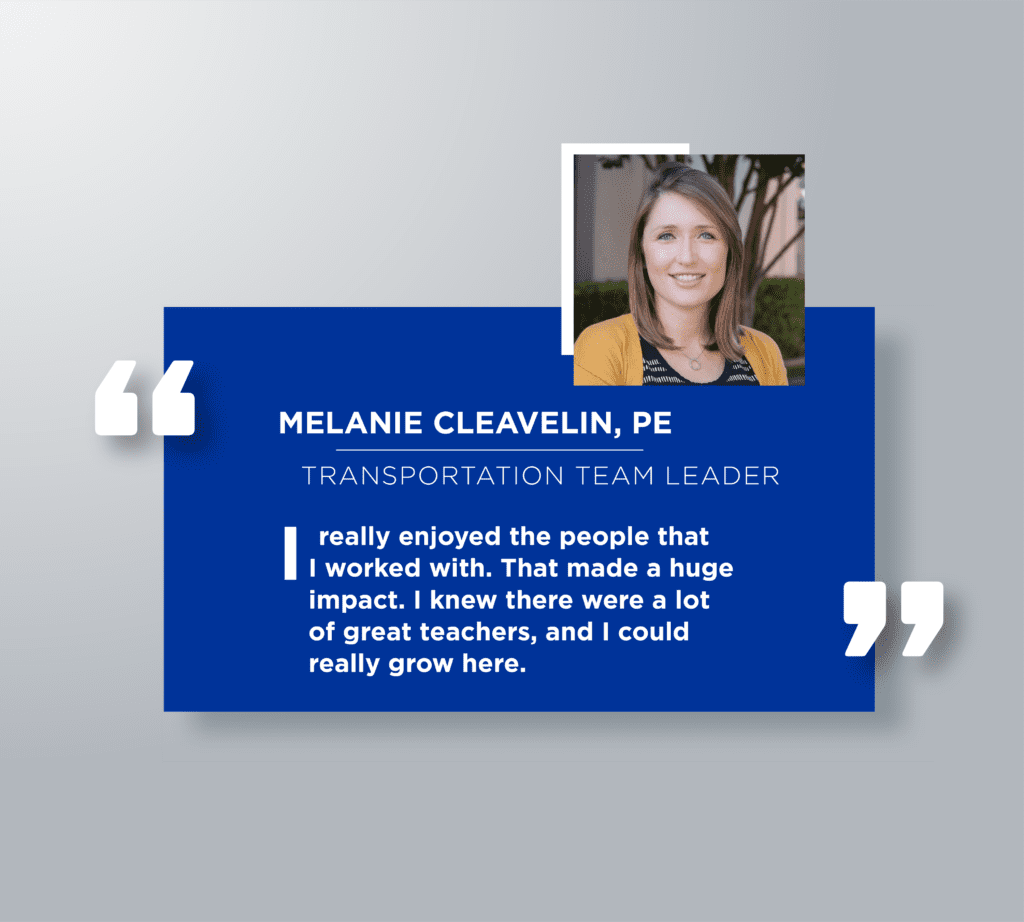 Civil Engineer Jeff Roberts, who was hired at Halff in 2003 following his internship, said he "learned that some things they stress in class really aren't applicable, and then there are other things that aren't really stressed that are applicable."
Jeff said one of his biggest takeaways was learning more about MicroStation, a CAD software used by industry professionals.
Meanwhile, Graduate Civil Engineer Audrey Giesler, who was hired into Halff's Water Resources practice in Conroe this past June, wanted to be challenged—and she found what she was looking for.
"It was much more complex than I thought it would be—just the entire water resources engineering experience, which was, in my book, a plus," she said. "I was very happy about that. It was important to me to be in a realm where there would be challenges. I think a lot of people who don't go into water think they are all the same projects over and over again. But they are extremely different."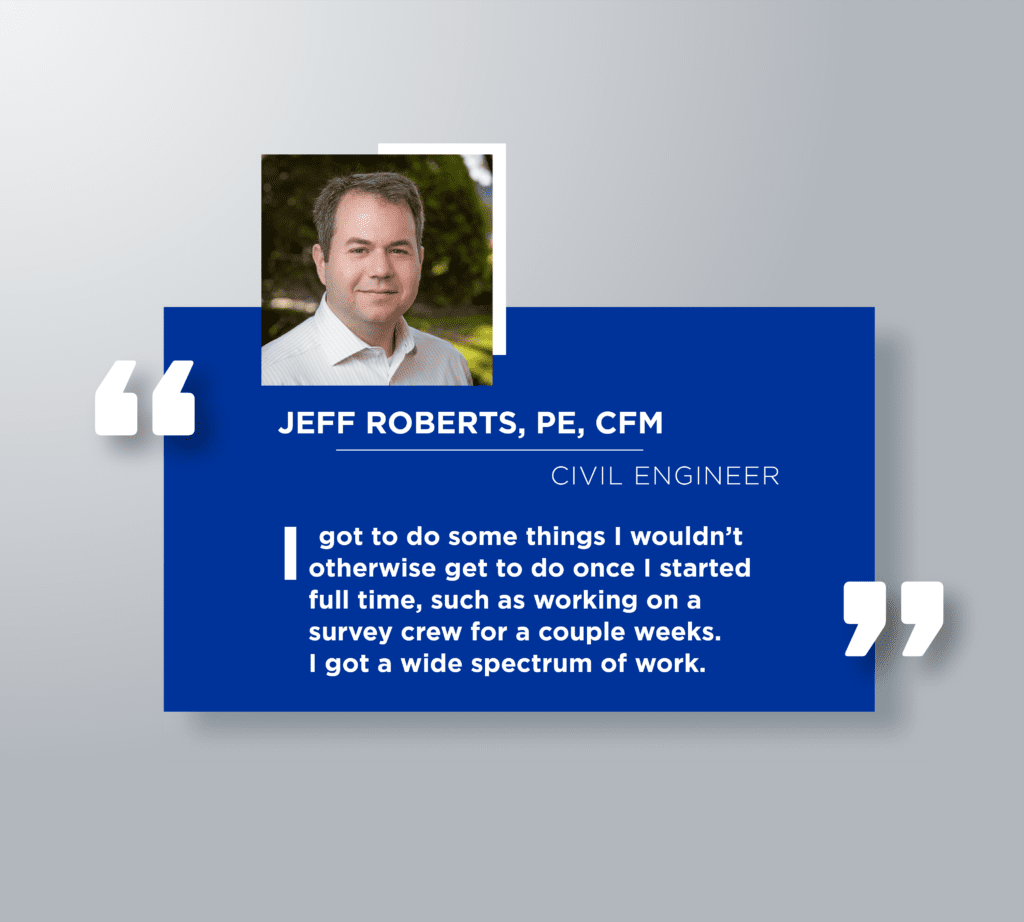 The People Factor
For many students, there is another key ingredient to their valuable internship experiences at Halff—one that made them desire to become a full-time employee.
"Definitely the people," Julia said. "I feel like they actually pay attention to who I am and how I work and how I can improve. They put in the time to work with me. You don't see that everywhere.
"The personal development for me as an engineer, and also a person, has been pretty significant."
Audrey speaks highly of her team members and their support in the Conroe office.
"The team here, I was pretty surprised how close-knit they were," she said. "There is a lot of support. You're never asking the stupid question. That relationship, along with the challenges of the work, make for a very good growing environment."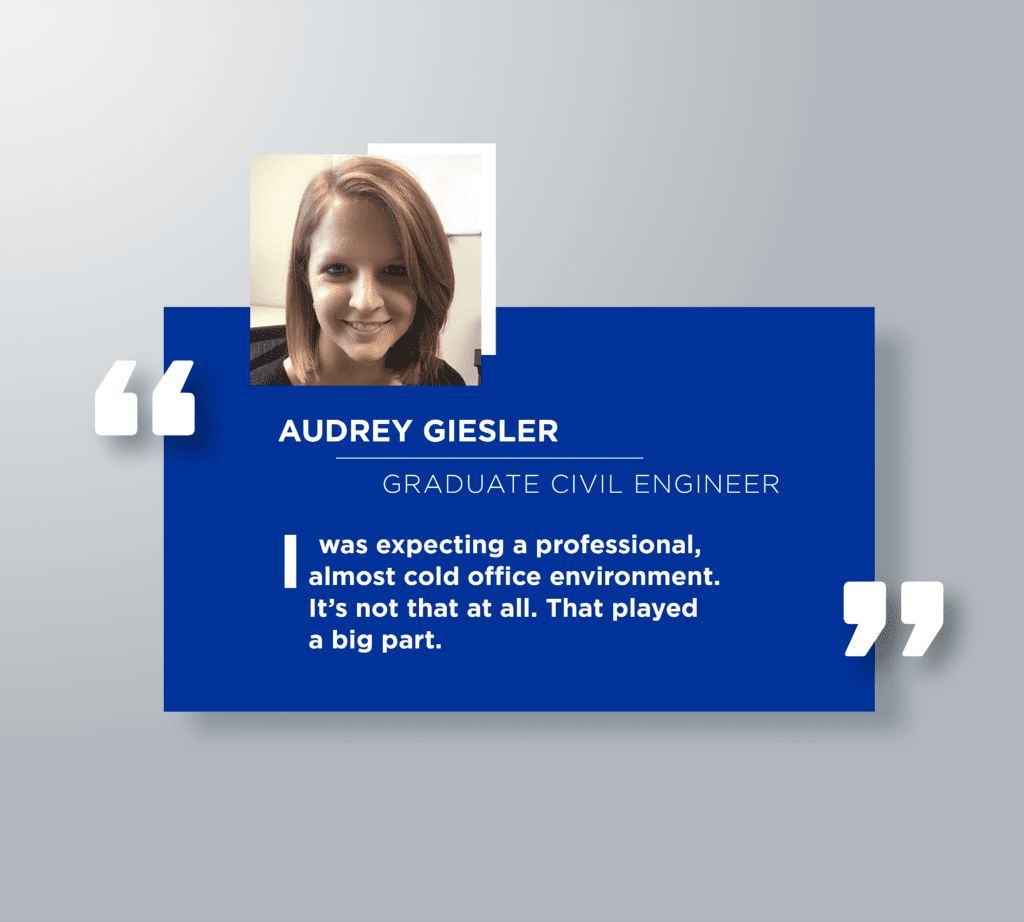 ---
Are you looking for more information about Halff's internship program? Click here and scroll to the bottom of the page.