Four Prominent Texas Water-Related Bills In 2023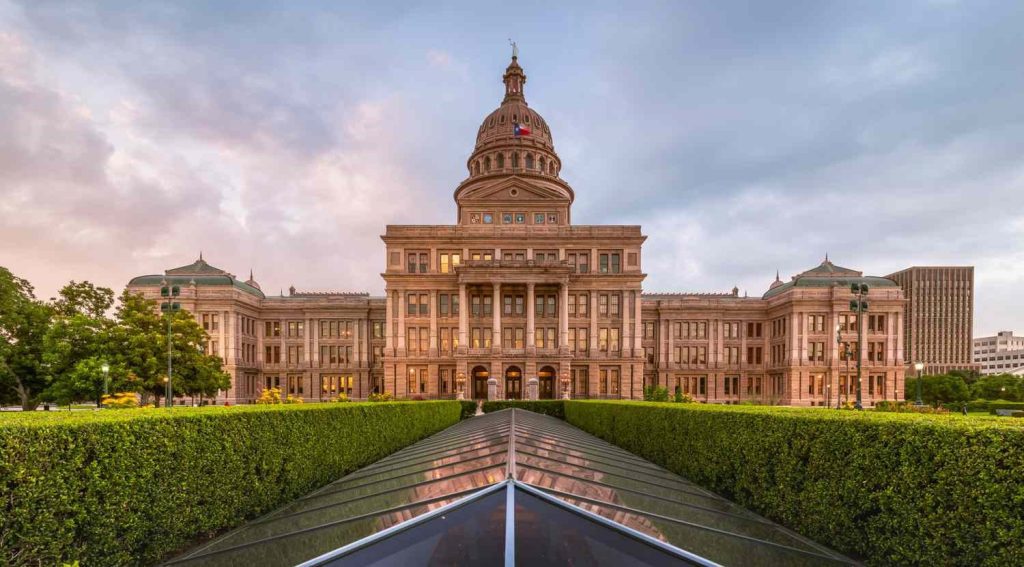 Image source: Joe Daniel Price/Moment/Getty Images
The Texas Legislature convenes every other year during odd years. In 2023, the 88th Legislature convened on Jan. 10, 2023, and ended May 29, 2023. The regular session starts on the second Tuesday in January and lasts 140 days.
In this session, 4,550 bills passed both Houses and 76 were vetoed by Governor Greg Abbott.
Bills that were passed this year provide great funding opportunities for water-related projects. This funding helps much-needed water planning and infrastructure projects come to completion in communities. Knowledge about these newest funding sources will equip you for future water-project success.
Keep reading to learn about the most prominent water bills that were passed (and considered) in 2023.
Article Contents:
New Funding Bills Passed (2023)
Millions of dollars of funding have been made available under the Flood Infrastructure Fund (FIF) and State Water Implementation Fund for Texas (SWIFT). The most notable bills this year are SB 30, with $400 million designated for flood mitigation and SJR 75, which would provide $1 billion if passed after the Nov. 7 election.
Listed below are four prominent flood and water-related bills that passed in 2023.
HB 3582 would update the FIF program to only be eligible for projects included in the adopted state flood plan.
Status:  HB 3582 was signed by the Governor on June 11, 2023, and will be effective on September 1, 2023.
HB 4742 would define "artificial drainage system" as a system to remove floodwater in a community that lacks topographic relief, slope and naturally defined floodways. This new definition would then be included within the scope of "flood projects." The bills also outline and prioritize loan forgiveness for projects in counties located along the international border and any area that has completed a hydrologic and hydraulic study.
Status:  HB 4742 was signed by the Governor on June 9, 2023.
SB 30 would provide a supplemental appropriation from the general revenue fund to the Comptroller for the two-year period beginning on the bill's effective date for immediate deposit to the credit of the Flood Infrastructure Fund (FIF). The bill appropriates for the FIF to the Texas Water Development Board (TWDB) for the two-year period beginning on the bill's effective date of June 9, 2023..
Status: SB 30 was signed by the Governor on June 9, 2023, and contains $400 million for flood mitigation. 
Note: The total additional supplemental appropriation results in a final budget totaling approximately $625 million in general revenue for drainage, flood mitigation or flood control. This funding is essential to help fund the $37 billion of needs identified in the draft of the Texas State Flood Plan.
The SB 28 and SJR 75  would create a new water supply fund for Texas, with the goal of acquiring or creating seven million acre-feet of new water supplies by Dec. 31, 2033.  The fund may only be used for providing low-interest loans to political subdivisions and wholesale water providers to develop water supply projects that create new water sources for the state. This would include:
Water acquisition from other states
Water transport from other states
Desalination
Water treatment projects
Research
Additionally, the bill would create the "Texas Water Fund" for new water supply, water pollution control and rural water assistance.
Status: SB 28 was signed by the Governor on June 8, 2023.
SJR 75 passed the Senate and the House. SJR 75 proposed Constitutional Amendment and will be on Nov. 7 election ballot. If SJR 75 passes: $1 billion will be deposited into the new Texas Water Fund
Funding Bills Not Passed (2023)
Although there were many bills that did not pass, they can set important precedents for future bill drafting and initiatives.
Here's a list of some water-related bills that did not pass in 2023.
The SB 1366 would have required that each time transfers to the Rainy Day Fund (from severance taxes) were reduced, the Comptroller would transfer an equal amount of funds from the general revenue fund to the Flood Infrastructure Fund (FIF).
Status: SB 1366 did not pass.
The HB 349 would have allowed a municipality to exempt property from all or a portion of drainage charges on properties used as the principal residence of an individual who is: disabled, 65 years of age and older, a veteran or on active duty.
Status:  HB 349 did not pass.
HB 1256 (Holland) and SB 864 (Hughes)
The HB 1256 and SB 864 would require seller's disclosure for sale of residential property identified on the flood insurance rate map as a special flood hazard area, which is:
(A) designated as Zone A, V, A99, AE, AO, AH, VE or AR on the map,
(B) has a one percent annual chance of flooding, which is considered a high risk of flooding, and
(C) may include a regulatory floodway, flood pool or reservoir.
Status: HB 1256 and SB 864 did not pass.
The HB 973 would have created the Critical Infrastructure Resiliency Fund, which would have beem used for weatherization of water and wastewater facilities.
Status: HB 973 did not pass.
How to Monitor Texas Legislature Bills
To stay updated with specific bills and their status, use the Texas Legislature Online Bill Lookup, or the Bill Search tool to explore by topic.
---
Need help with your water-related initiatives? We are eager to partner with you! Please reach out to Water Solutions Leader Mike Moya, PE, CFM (mMoya@halff.com) to work with Halff's experienced Water professionals.