Six Funding Opportunities to Increase Resilience in Your Community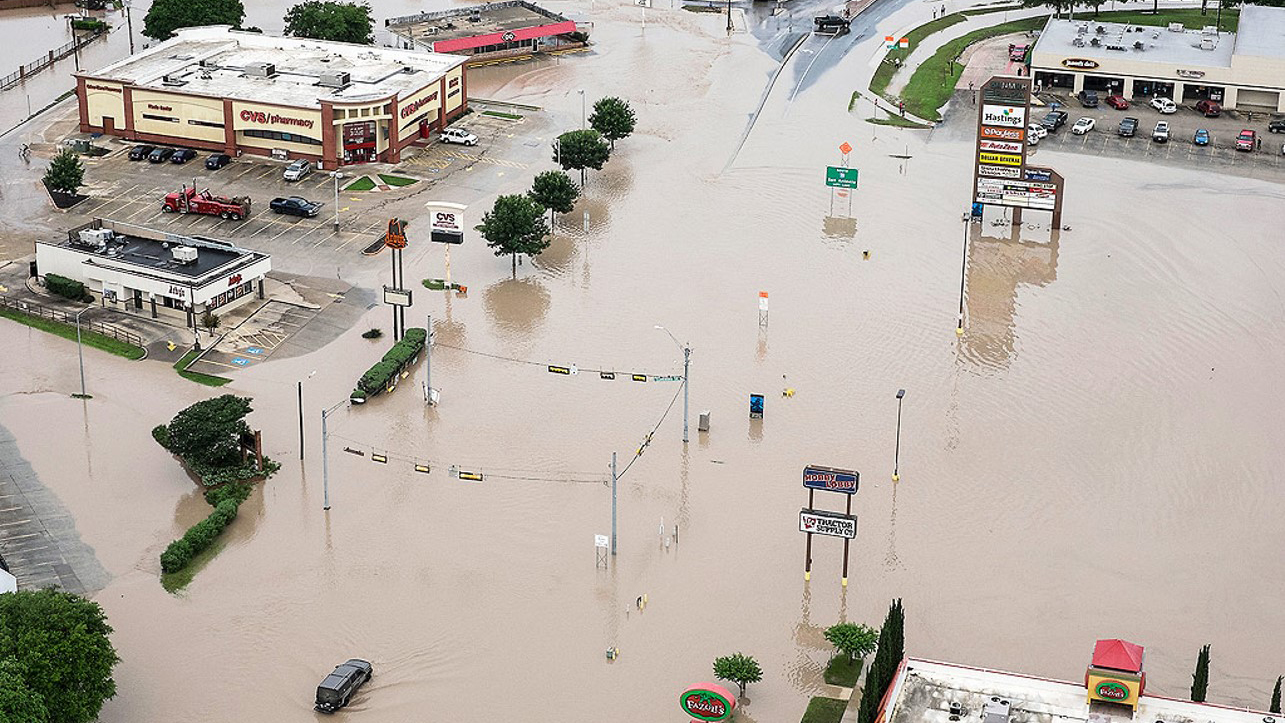 There were 20 weather/climate events in 2021 that resulted in losses exceeding $2 billion each.
Resilience is an important topic of discussion for many community leaders due to the recent influx of hazardous weather events. Just in 2021, 20 weather and climate/disaster events caused losses exceeding $1 billion each according to the National Centers for Environmental Information (NCEI).
What makes a community resilient? Resilient communities adapt to changing conditions, which allows people and places to recover quickly from disasters and thrive in the face of catastrophe. Resilient communities can quickly respond to, withstand and recoup from emergencies such as hurricanes and high-intensity flooding. In the long term, resilient communities also find ways to overcome ongoing obstacles such as rising sea levels, droughts and even pandemics while minimizing future costs.
With the passage of the $1.2 trillion Infrastructure Investment and Jobs Act (IIJA) in 2021, funding increases will expand resilience programs and provide new opportunities for growth.  The IIJA has put resilience efforts at the forefront of its funding plan, supporting initiatives such as flood mitigation, hazard mitigation, coastal resilience and resilient transportation.
More than half of the $1.2 trillion is being funneled through formula programs, which are mostly allocated by the states. Billions of dollars are available in competitive funding, also known as discretionary grants, for new and existing programs.
As adverse weather events continue to rise, local communities can take proactive steps to mitigate damages as they begin receiving their share of these funds.
Below are six funding opportunities:
1. Hazard Mitigation Grant Program
The Federal Emergency Management Agency (FEMA) oversees several programs that mitigate disaster suffering and reduce future disaster costs. Following a declared emergency, FEMA grants are disbursed through a competitive process that runs through each state's emergency management office.
The larger family of Hazard Mitigation Assistance Grants also provides alternative ways of funding mitigation and resilience projects. Projects must be listed in a current local hazard mitigation plan and be approved by FEMA within the last five years. If you have a key project that is not in a hazard mitigation plan, the plan can be amended during an annual update.
2. Flood Mitigation Assistance
A total of $3.5 billion, or $700 million per year, has been allocated to the Flood Mitigation Assistance (FMA) Grant, which provides financial and technical assistance to states and communities. The FMA Grant funds efforts that reduce the risk of flood damage to homes and businesses through buyouts, elevation and other activities.

With the passage of Infrastructure Investment and Jobs Act (IIJA), there are new opportunities for communities to bolster their resilience projects.
3. Building Resilient Infrastructure and Communities (BRIC)
Another $1 billion has been dedicated to the BRIC program over the last five years in support of funding innovative solutions for hazard mitigation projects. These include cost-effective designs to increase resilience and public safety while decreasing injuries and loss of life, and lessening damage and destruction.
Next steps: Make sure your local hazard mitigation plan is up to date. If your community does not have one, are you included in the county or metropolitan planning organization (MPO) plan? Is it up to date with FEMA? Is your mitigation project listed? Coordinate application details with your state emergency management office.
4. National Coastal Resilience Fund (NCRF)
The NCRF restores, develops and strengthens natural infrastructure to protect coastal communities, while also enhancing habitats for fish and wildlife. This program, which is funded at $492 million, is administered by the National Fish and Wildlife Foundation and is a national grant competition.
Next steps: The deadline has passed for this year's call for projects, but you can plan now for next year's application. You can start with scheduling community outreach and engagement and identifying the number of jobs that will be created or sustained due to grant funding. Secure letters of support from local and regional stakeholders that highlight the project's regional focus. Good projects show strong partnerships with federal, state and local agencies.
5. National Coastal Zone Management (NCZM) Program
The NCZM program, which is directed by the National Oceanic and Atmospheric Administration (NOAA), has $207 million in funding in competitive and noncompetitive grant competitions that are administered at the state level. Costal states and territories invest directly into the restoration and protection of ecologically significant habitats. In Texas, funds are administrated through the Coastal Management Program by the Texas General Land Office. In Florida, funds are distributed through the Coastal Partnership Initiative grant program, and in Louisiana, the grant is administered through the Louisiana Department of Natural Resources.
Next steps: Contact the relevant state or local district office listed above to discuss your projects, including land conservation, as soon as possible. Restoring ecologically significant habitats plays a critical role in your community becoming more resilient to natural hazards.
6. Promoting Resilient Operations for Transformative, Efficient and Cost Saving Transportation (PROTECT)
The United States Department of Transportation (USDOT) is releasing a new program that supports resilience planning. These plans include fortifying and securing evacuation routes. They also increase the resilience of surface transportation infrastructure from the impacts of extreme weather events such as flooding, sea-level rise, wildfires and other natural disasters. The new PROTECT grants are formula and discretionary competitive grants. These grants are valued at $1.4 billion for eligible highway, transit and port projects.
Next steps: State departments of transportation (DOTs) and local governments are eligible to apply for PROTECT funding. That means your state DOT will likely submit the number of projects it is allowed (in Texas, that is usually three projects). While the program is still pending and under a continuing resolution (no date yet for release), it is the optimal time to discuss potential projects with your district DOT and gain a competitive edge. The DOT may either submit your project or help with a letter of support. You can gather support from MPOs and other stakeholders, too.
Related Articles:
---
Halff's funding experts can help you navigate through the funding opportunities available for your project. Reach out to Funding Resources Program Manager Liz Range-Pendell, eRangePendell@halff.com, or Senior Resilience Planner Sean Lahav, sLahav@halff.com.