Halff Associates Recognized With Three APWA Texas Chapter Awards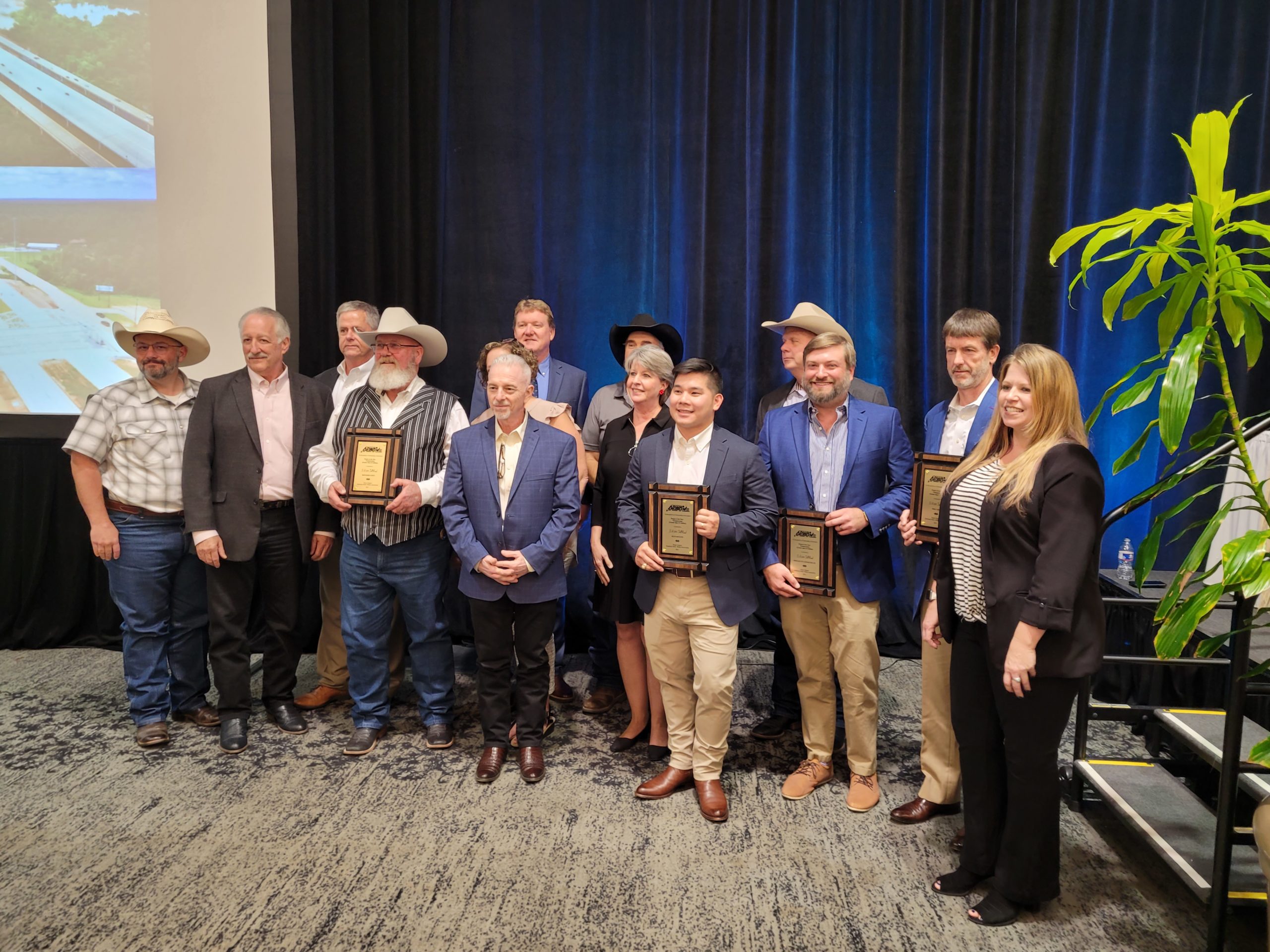 RICHARDSON, Texas – Halff Associates, Inc. (Halff), one of the nation's leading engineering/architecture consulting firms, earned three Public Works Project of the Year awards from the American Public Works Association (APWA) Texas Chapter.
The French Creek Natural Channel Restoration and Flood Control Project, located in Bexar County, earned the Public Works Project of the Year under the Environment ($5 million to $25 million) category. The project, completed on schedule May 5, 2021, included 2,611 linear feet of channel improvements to mitigate flood conditions. Reconstruction of approximately a half mile of an existing two-lane collector roadway and the addition of one new span bridge and two new bridge-class culverts provided a safe "all-weather" access facility for this community. The project included natural channel design and stormwater filtration features for water quality, construction of retaining walls and relocation of seven major franchise utilities. Key elements of the project were construction of three new bridge structures and downstream channel improvements to alleviate flooding of the roadway during low and high-frequency storm events (including the 100-year intensity).
The State Highway 249 Toll Road was honored with the Public Works Project of the Year under the Transportation (greater than $75 million) category. SH 249 is a roughly 31-mile north-south highway connecting Montgomery and Grimes counties to Harris County and the surrounding area. The project included two 12-foot lanes with 4-foot inside shoulders and 10-foot outside shoulders. A grassy 30-foot median between the north and southbound lanes was also incorporated to help preserve the piney woods aesthetics of the area. The extension accounted for future growth, improved regional connectivity and reduced travel times for drivers.
The Sutton Creek Sewer Reconstruction project in The Colony was recognized as the Public Works Project of the Year in the Environment (less than $2 million) category. This project entailed protecting a 12-inch sanitary sewer transmission main near a crossing of FM 423. Halff designed a soldier wall on the south side of Sutton Creek, which allowed for the relocation of the sanitary sewer line behind the wall. This design protected the line from future erosion and stabilized the bank and adjacent private property.
Other Halff award-winning projects in 2021 include City of Pearland Multi-Modal Master Plan (APA Texas Chapter Transportation Planning Achievement Award – Gold), City of Temple Comprehensive Plan 2020 (Central Texas Section of the APA – Comprehensive Plan Award) and Walter E. Long Park Vision Plan (Texas ASLA ALSA Merit Award).
About the Firm
Halff is an award-winning, employee-owned, diverse and multidiscipline professional engineering and architecture firm. For more than 70 years, Halff has provided innovative solutions for clients throughout the United States. Halff is committed to the purpose of improving lives and communities by turning ideas into reality by continuously investing in its employees and fostering a culture of collaboration.
Halff has 28 offices in Arkansas, Florida, Oklahoma, Louisiana and Texas. The firm is ranked No. 97 by Engineering News-Record. Halff is the No. 10 Top Workplace nationally in 2022 as ranked by Energage for businesses with 1,000 to 2,499 employees.
For more information about Halff, visit halff.com.