Halff Celebrates Grand Opening of Jacksonville Office at Gate Parkway North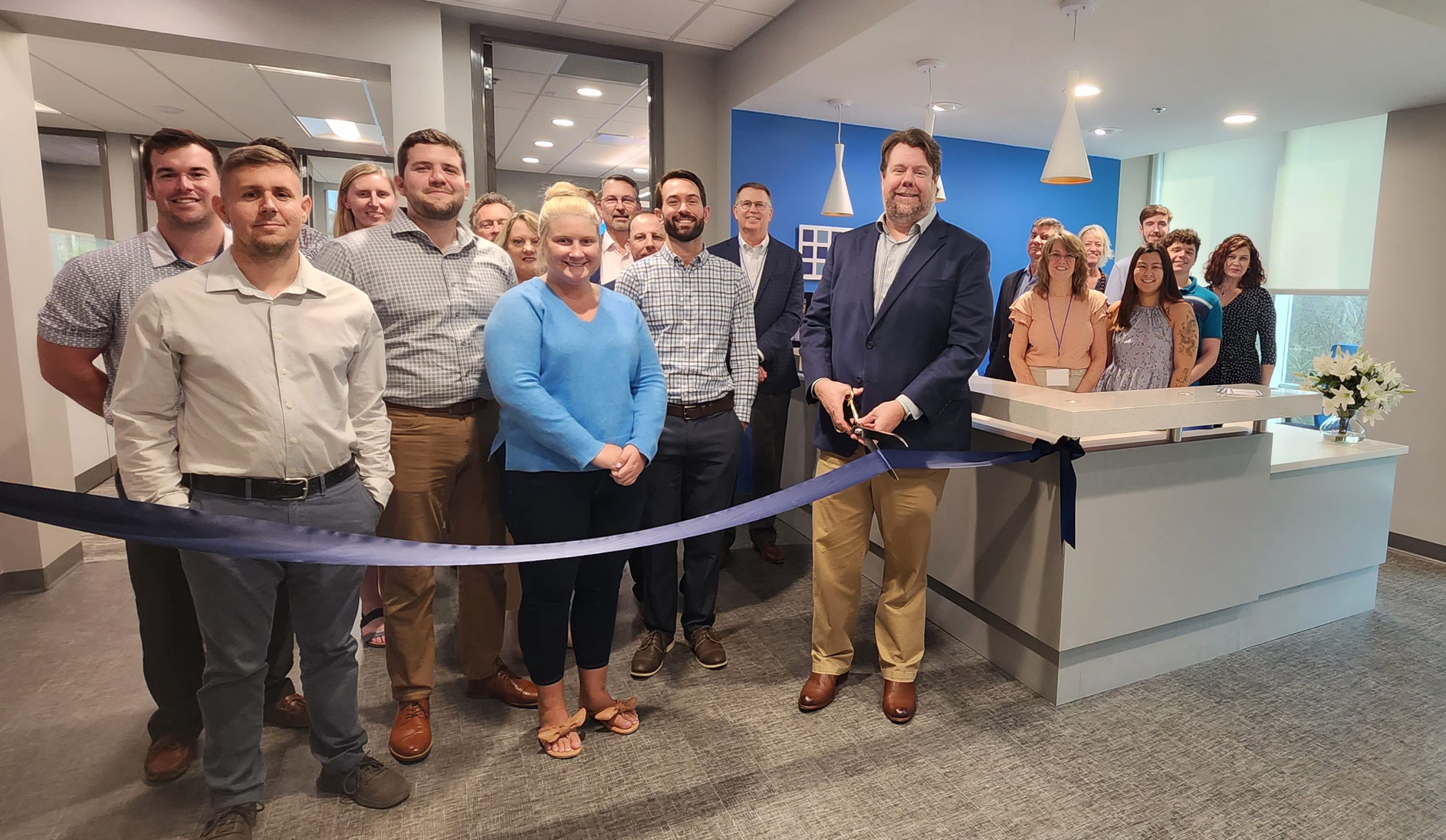 Halff employees celebrate the grand opening of its new office space at Gate Parkway North in Jacksonville.
JACKSONVILLE, Fla. — Halff employees and local community members celebrated the grand opening of a new office space at 9995 Gate Parkway North, Suite 200, in Jacksonville.
The larger office accommodates the significant growth the firm has experienced during the last four years. Halff, an engineering and architecture firm, currently has 35 employees at its Jacksonville location.
"Halff has been part of the Jacksonville community for more than 35 years," said Halff Operations Manager Joe Loretta. "We are excited about this significant growth we have seen over the last few years. This new office location will allow Halff to achieve its goal of improving lives and communities within Jacksonville and around the region."
Several services originate from Halff's Jacksonville office including architecture and interior design, construction engineering, federal projects, inspection, land development, planning and landscape architecture, public works, resilience and grants preparation, and water resources engineering. Halff has designed several projects within the area, including many high-profile projects in downtown Jacksonville.
About the Firm
Halff is an award-winning, employee-owned, diverse and multidiscipline professional engineering and architecture firm that improves lives and communities by turning ideas into reality. For more than 70 years, Halff has provided smart solutions for clients throughout the United States. The people-first firm is committed to continuously investing in its employees and fostering a culture of collaboration.
Halff has 28 offices in Arkansas, Florida, Louisiana, Oklahoma and Texas. The firm is ranked No. 97 by Engineering News-Record. Halff is the No. 15 Top Workplace nationally in 2023 as ranked by Energage for businesses with 1,000 to 2,499 employees.
For more information about Halff, visit halff.com.