Halff Projects Garner Three ACEC Texas Awards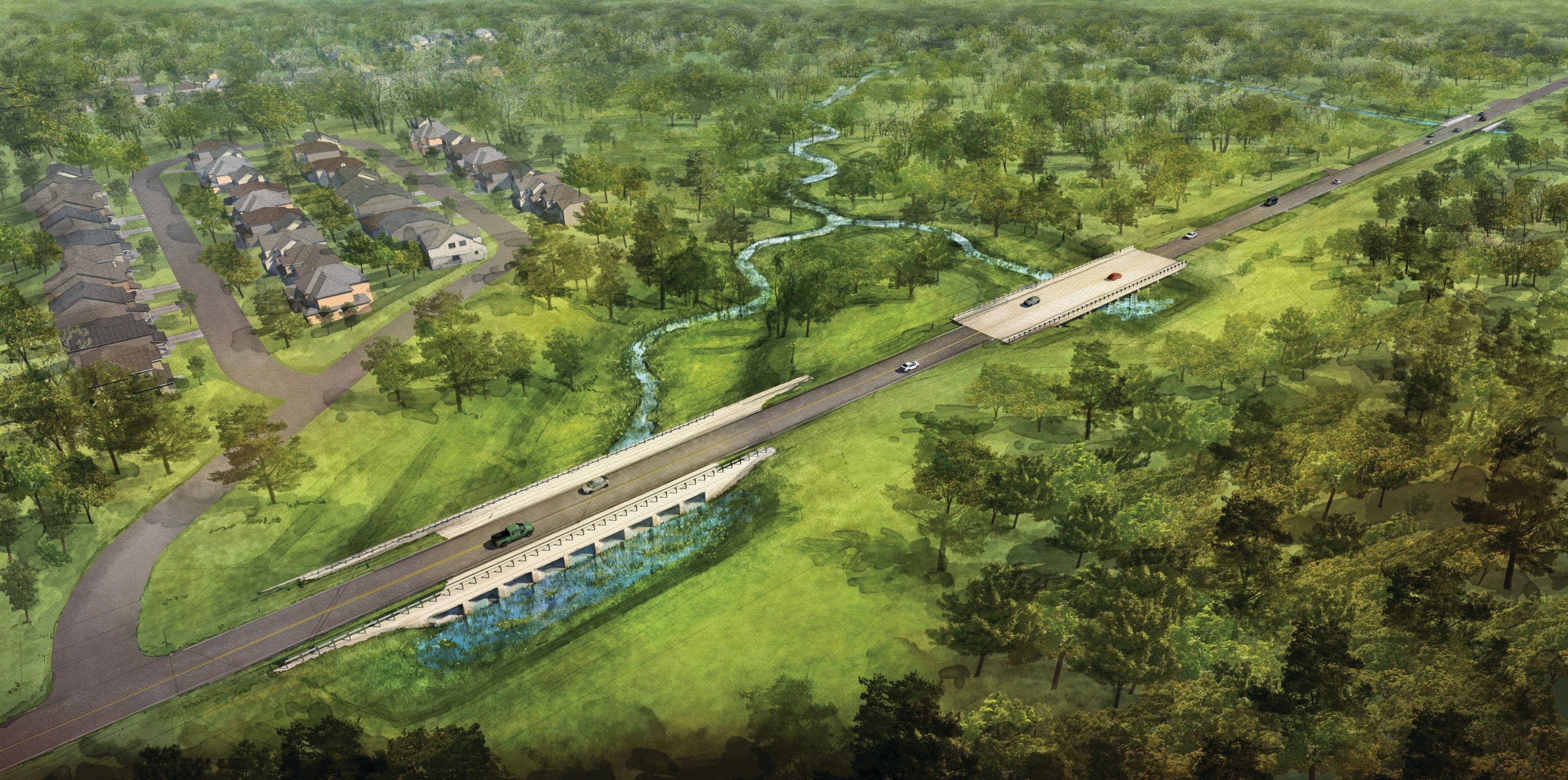 RICHARDSON, Texas — Three Halff Associates, Inc. (Halff) projects collected Engineering Excellence Awards from the Texas chapter of the American Council of Engineering Companies (ACEC).
Two projects received gold medals, while one earned silver. Halff's French Creek Natural Channel Restoration and Flood Control project was awarded a gold medal in the Water Resources category, while the East Austin Emergency Utility Repair effort received gold in Special Projects. The City of Sugar Land Integrated Stormwater Management Model (ISWMM) earned a silver medal distinction in Studies, Research and Consulting Engineering Services.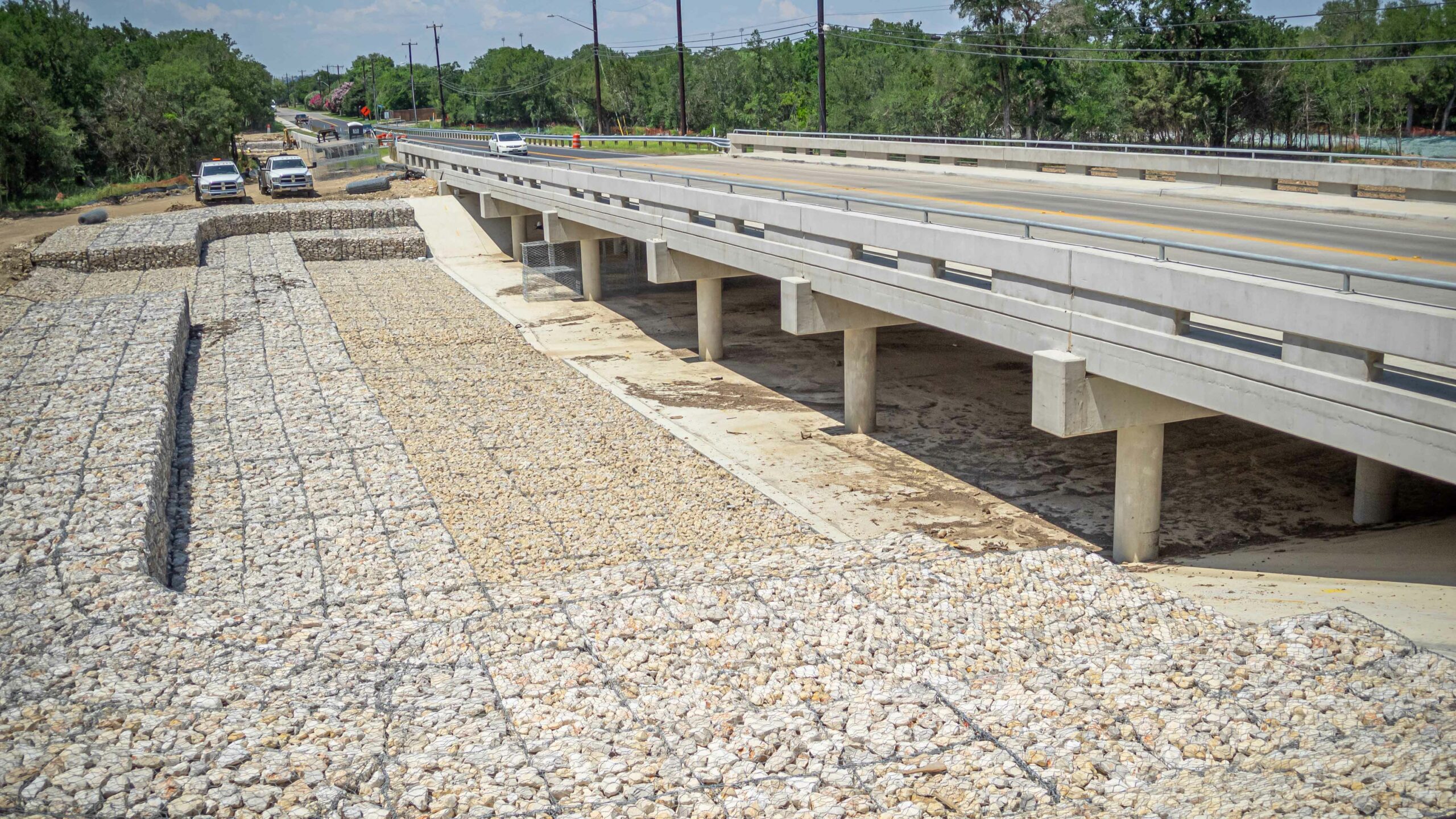 The French Creek Natural Channel Restoration and Flood Control project collected gold in Water Resources.
The French Creek Natural Channel Restoration and Flood Control project included 2,611 linear feet of channel improvements to mitigate flood conditions. Reconstruction of a half mile of an existing two-lane collector roadway and the addition of one new span bridge and two new bridge-class culverts provided a safe all-weather access facility for this community. The project included natural channel design and stormwater filtration features for water quality, construction of retaining walls and relocation of seven major franchise utilities. Key projects elements were the construction of three new bridge structures and downstream channel improvements to alleviate flooding of the roadway during low- and high-frequency storm events (including the 100-year intensity).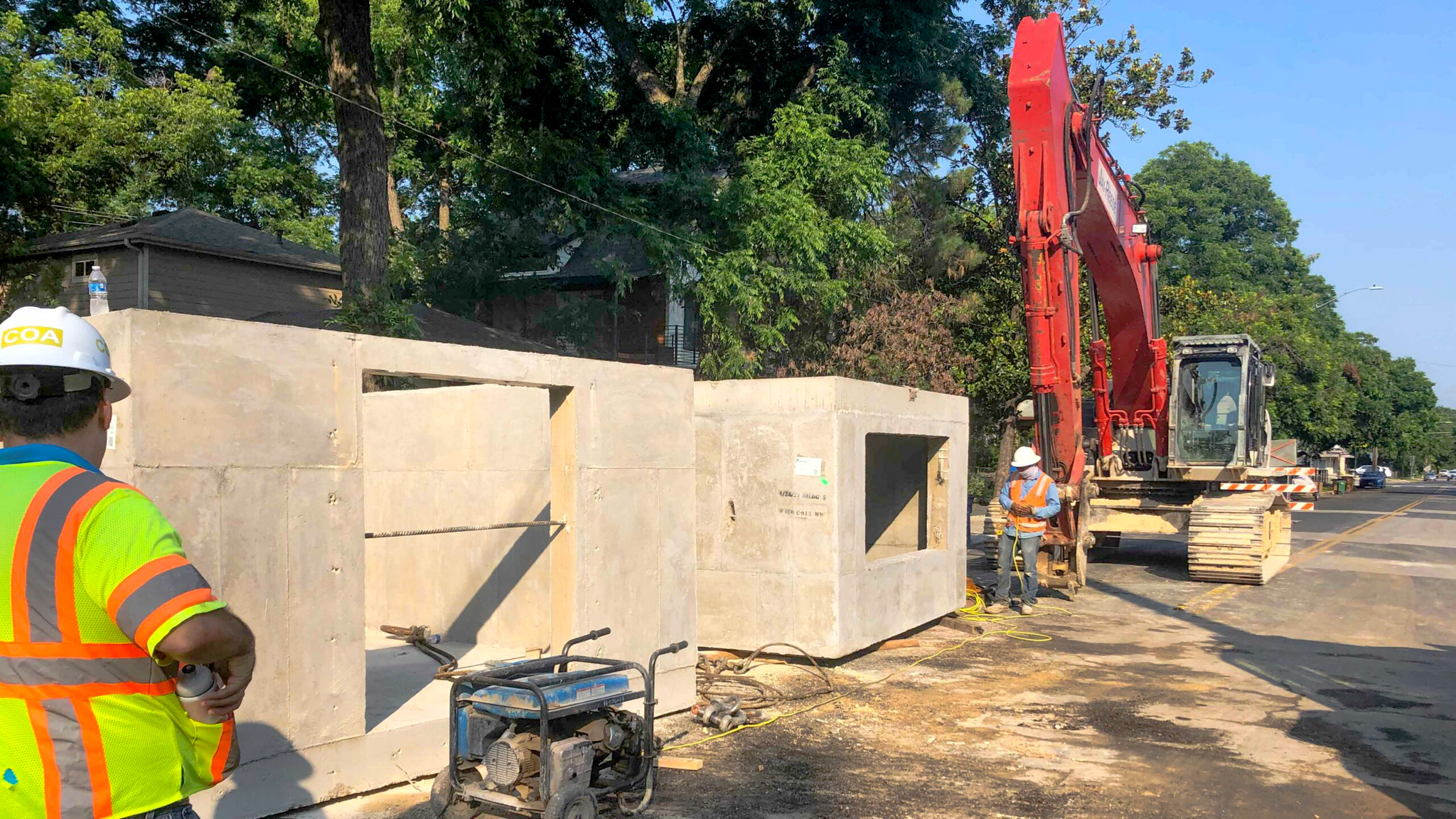 The East Austin Emergency Utility Repair project won a gold medal in Special Projects from Texas ACEC.
Meanwhile, East Austin water main breaks along a failing box culvert prompted the City of Austin to declare an emergency and initiate a forensic data collection effort. In November 2020, the City contracted with Halff to begin designing repairs to the box culvert joints and failing infrastructure. Halff designed the repairs within an accelerated schedule to ensure construction was not delayed and to reduce the length of delays within the neighborhood. The emergency declaration suspended Austin's normal permit approval process. Halff was responsible for coordinating with all City departments for informal approvals as the design progressed. Construction began in January 2021. The project was substantially completed in December 2021 below the construction budget determined by Halff.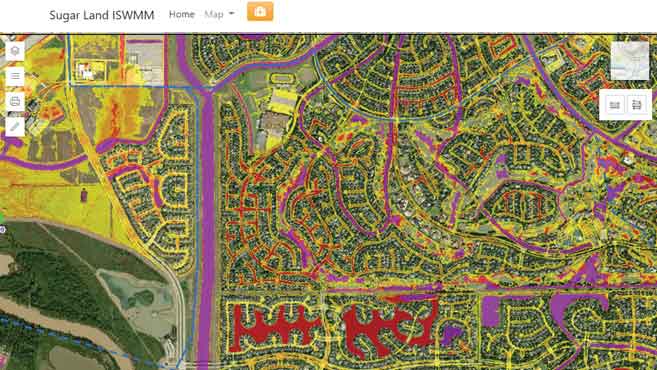 The Sugar Land Integrated Stormwater Management Model (ISWMM) collected silver distinction in the Studies, Research and Consulting Engineering Services category.
Sugar Land's ISWMM connects to 27 rain/stream gauges across the city that report real-time information, which creates instantaneous ponding maps that include street ponding depths. The system gives the public reliable information throughout Sugar Land and allows the City to send notifications about intensifying street ponding, flooding and potential street closures. Other benefits include assisting in evacuation routes, coordinating hazard mitigation plans and evaluating drainage infrastructure to better target improvement areas.
Halff has won a firm-record 21 projects in 2022.
About the Firm
Halff is an award-winning, employee-owned, diverse and multidiscipline professional engineering and architecture firm. For more than 70 years, Halff has provided innovative solutions for clients throughout the United States. Halff is committed to the purpose of improving lives and communities by turning ideas into reality by continuously investing in its employees and fostering a culture of collaboration.
Halff has 28 offices in Arkansas, Florida, Oklahoma, Louisiana and Texas. The firm is ranked No. 97 by Engineering News-Record. Halff is the No. 10 Top Workplace nationally in 2022 as ranked by Energage for businesses with 1,000 to 2,499 employees.
For more information about Halff, visit halff.com.