Halff Ranked No. 10 Nationally in Top Workplaces with 1K to 2.5K Employees
Halff Associates, Inc. (Halff), one of the nation's leading engineering/architecture consulting firms, sits at No. 10 nationally in the companies with 1,000 to 2,499 employees in the 2022 Top Workplaces USA award rankings presented by Energage.
This is the first time Halff has been honored with this distinguished accolade, which recognizes organizations that have built exceptional workplace cultures. Halff was one of three companies headquartered in Dallas-Fort Worth among all categories to receive a top-10 honor and just one of eight Texas companies to reach the top 10.
"This is a tremendous honor that reflects the people of Halff," Halff President/CEO Mark Edwards said. "Our culture is something we cherish deeply. We believe our success is dependent on putting our people first and giving them opportunities to grow. The firm, in turn, has grown because of their great contributions. This award is all about them."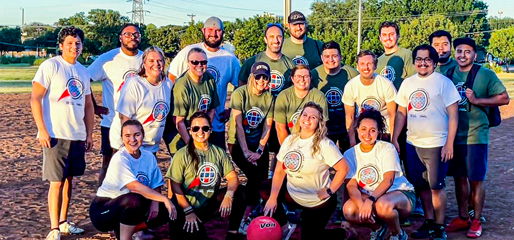 The Top Workplaces USA award is open to organizations with 150 or more U.S. employees. Nominated companies are evaluated based on results from Energage's anonymous, research-based employee engagement survey that is powered by findings from 15 years of research and data from more than 23 million employees across 70,000 organizations.
In 2021, Halff was recognized as a Top Workplace in Austin, Dallas, Houston and San Antonio. Halff has been recognized as a Top Workplace in Austin and Dallas seven times each since 2015, five times in Houston since 2016 and for the first time in San Antonio this year. Cumulatively, Halff Associates has been recognized as a Top Workplace 21 times.
About the Firm
Halff is an award-winning, employee-owned, diverse and multidiscipline professional engineering and architecture firm. For more than 70 years, Halff has provided innovative solutions for clients throughout the United States. Halff is committed to the purpose of improving lives and communities by turning ideas into reality by continuously investing in its employees and fostering a culture of collaboration.
Halff has 28 offices in Arkansas, Florida, Oklahoma, Louisiana and Texas. The firm is ranked No. 97 by Engineering News-Record. Halff is the No. 10 Top Workplace nationally in 2022 as ranked by Energage for businesses with 1,000 to 2,499 employees.
For more information about Halff, visit halff.com.