Billington Named Young Engineer of the Year by TSPE Preston Trail
Halff Associates, Inc. (Halff) Civil Engineer Brent Billington, PE, CFM, has been named the 2022 Young Engineer of the Year by the Texas Society of Professional Engineers (TSPE) Preston Trail Chapter.
As part of the Public Works team in Frisco, Billington is passionate about improving lives in his community by designing quality solutions to DFW's growing infrastructure needs. He has a robust background in drainage and roadway design with more than nine years of experience, ranging from residential streets to multilevel highways.
Billington earned his bachelor's and master's degrees in Civil Engineering from the University of Florida. He began his career in 2012 as a stormwater engineer designing drainage for FDOT highway projects. In 2014, Billington moved to Texas and gained experience in construction management and roadway design before making his way to Halff Associates in 2017.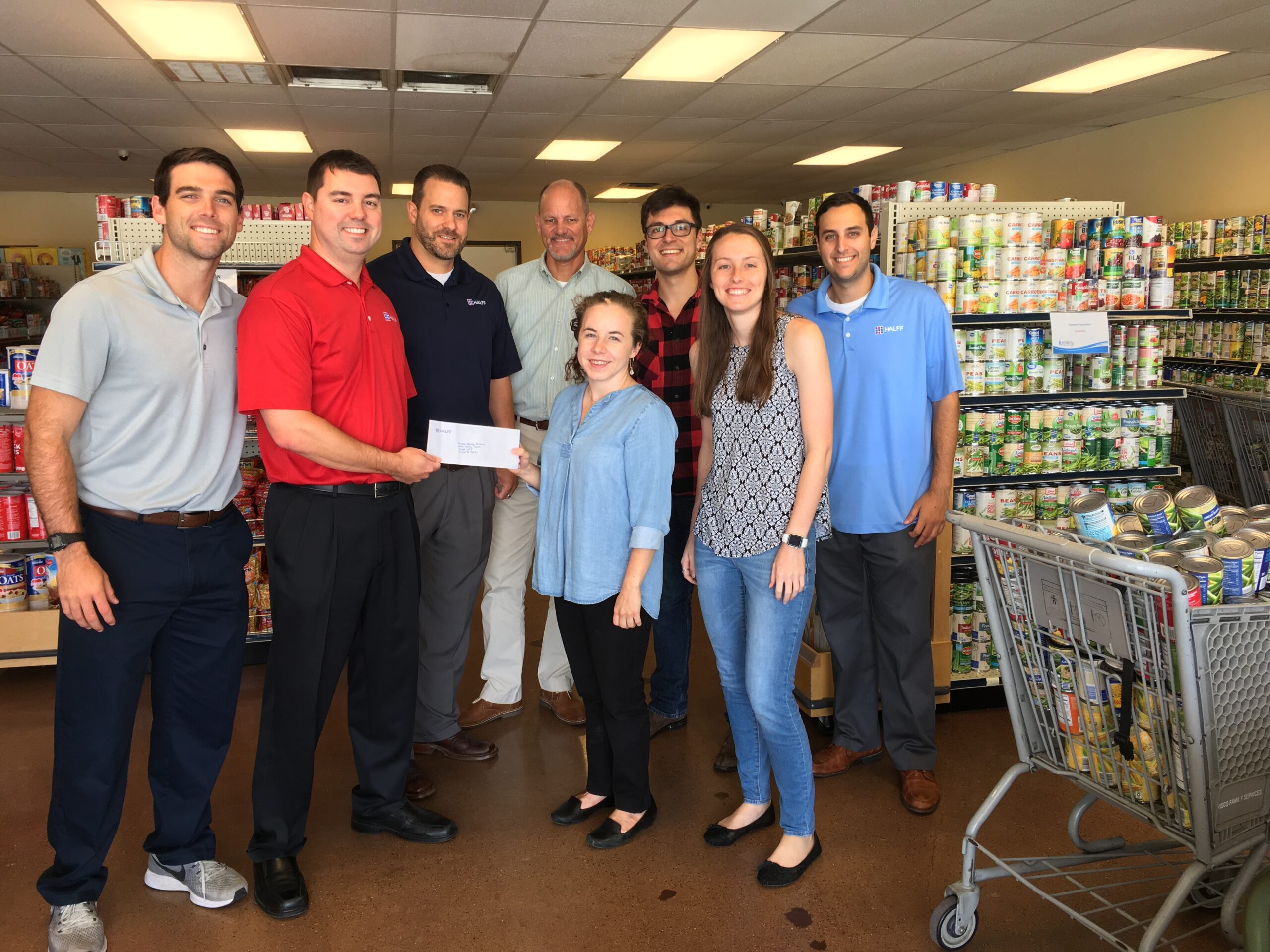 Billington, pictured third from the right, has participated in multiple HCI events since joining Halff. 
"I feel honored to be named the 2022 TSPE Preston Trail Young Engineer of the Year and could not have made it here without help and support from my friends and peers in the industry," said Billington. "I am very fortunate to be surrounded by so many talented engineers at Halff Associates and TSPE, and I am grateful that this job gives me the opportunity to directly improve the lives in our community with the work that we do."
Billington is heavily involved in the TSPE Preston Trail chapter and has served as a membership committee chair and member outreach committee chair. Presently, he is a director on the board and is the co-chair for MATHCOUNTS. Additionally, Billington volunteers for various events within TSPE, as well as volunteering in community service efforts with the Halff Community Initiative (HCI).
Billington will be honored at the TSPE Engineers Week annual awards in February.
About the Firm
Halff is an award-winning, employee-owned, diverse and multidiscipline professional engineering and architecture firm. For more than 70 years, Halff has provided innovative solutions for clients throughout the United States. Halff is committed to the purpose of improving lives and communities by turning ideas into reality by continuously investing in its employees and fostering a culture of collaboration.
Halff has 28 offices in Arkansas, Florida, Oklahoma, Louisiana and Texas. The firm is ranked No. 97 by Engineering News-Record. Halff is the No. 10 Top Workplace nationally in 2022 as ranked by Energage for businesses with 1,000 to 2,499 employees.
For more information about Halff, visit halff.com.