Placemaking Solutions Leader Bargainer Named to TTU Davis College Advisory Board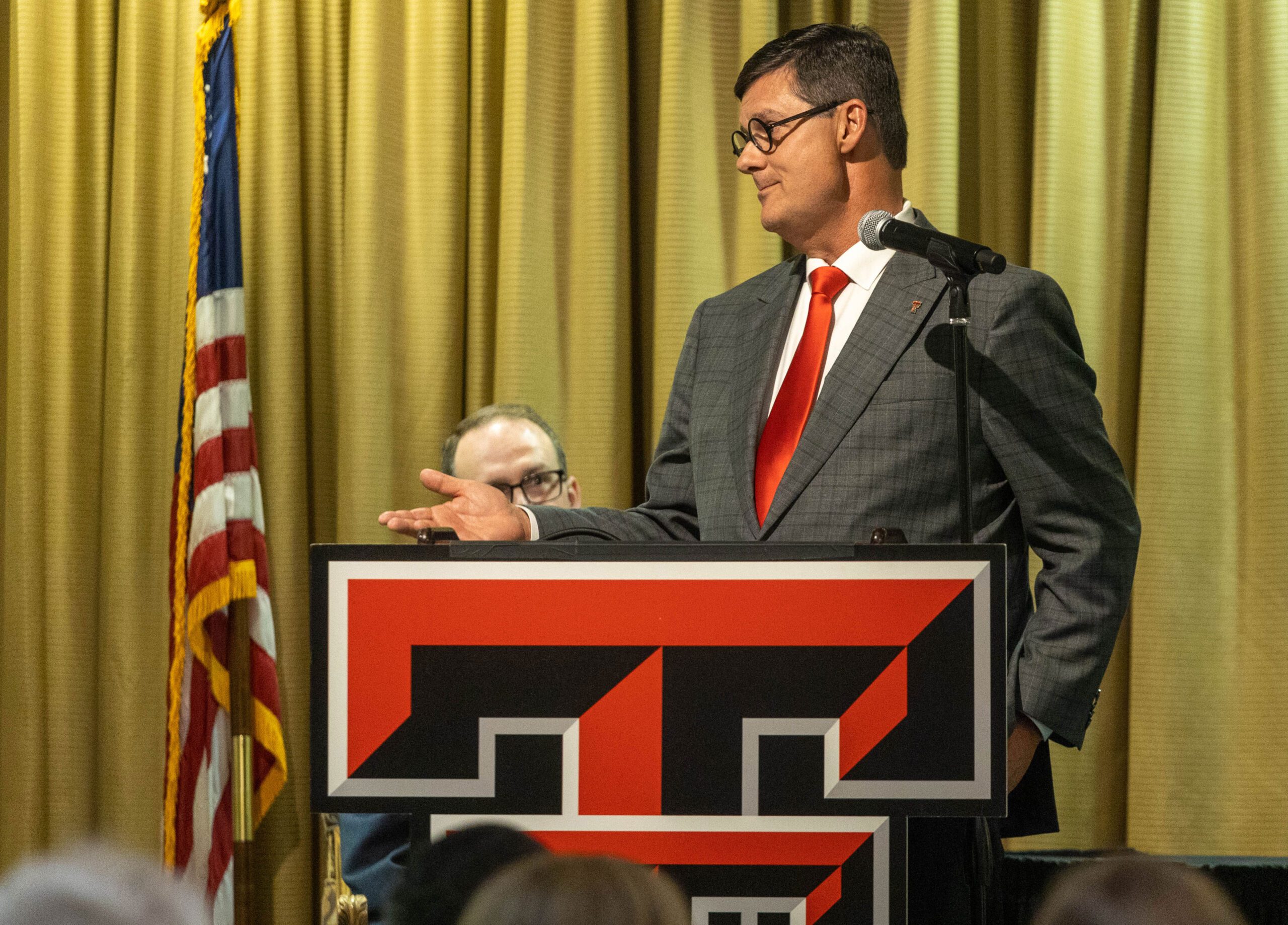 Halff's Tim Bargainer speaks to the audience earlier this year at the 2022 Distinguished Alumni Award celebration at Texas Tech's Davis College.
RICHARDSON, Texas – Halff Associates, Inc. (Halff) Senior Vice President and Placemaking Solutions Leader Tim Bargainer has been named to the advisory board for the Davis College of Agricultural Sciences & Natural Resources at Texas Tech University.
Members of the advisory board are chosen for their commitment to the college and ability to speak and act on behalf of the college as they interact with a diverse clientele. The board provides essential insights about teaching, research, outreach and fundraising programs. Bargainer will serve on the board for three years until December 2025.
Earlier this year, Bargainer was recognized with the Distinguished Alumni Award from TTU's Davis College.
About the Firm
Halff is an award-winning, employee-owned, diverse and multidiscipline professional engineering and architecture firm. For more than 70 years, Halff has provided innovative solutions for clients throughout the United States. Halff is committed to the purpose of improving lives and communities by turning ideas into reality by continuously investing in its employees and fostering a culture of collaboration.
Halff has 28 offices in Arkansas, Florida, Oklahoma, Louisiana and Texas. The firm is ranked No. 97 by Engineering News-Record. Halff is the No. 10 Top Workplace nationally in 2022 as ranked by Energage for businesses with 1,000 to 2,499 employees.
For more information about Halff, visit halff.com.