U.S. 175/S.M. Wright Freeway Phase I Honored With Award
Halff Associates, Inc. (Halff) and the Texas Department of Transportation (TxDOT) earned a 2021 Quality of Life/Community Development Award from the Western Association of State Highway Transportation Officials (WASHTO) for its Phase 1 completion of the U.S. 175/S.M. Wright Freeway.
The $104 million project transformed a 10-lane, high-speed divided freeway into a six-lane low-speed parkway with traffic signals. The project eliminated the dangerous intersection known as "Dead Man's Curve" and created direct-connect ramps that funnel traffic onto Interstate 45 and divert commuter traffic from the S.M. Wright Freeway.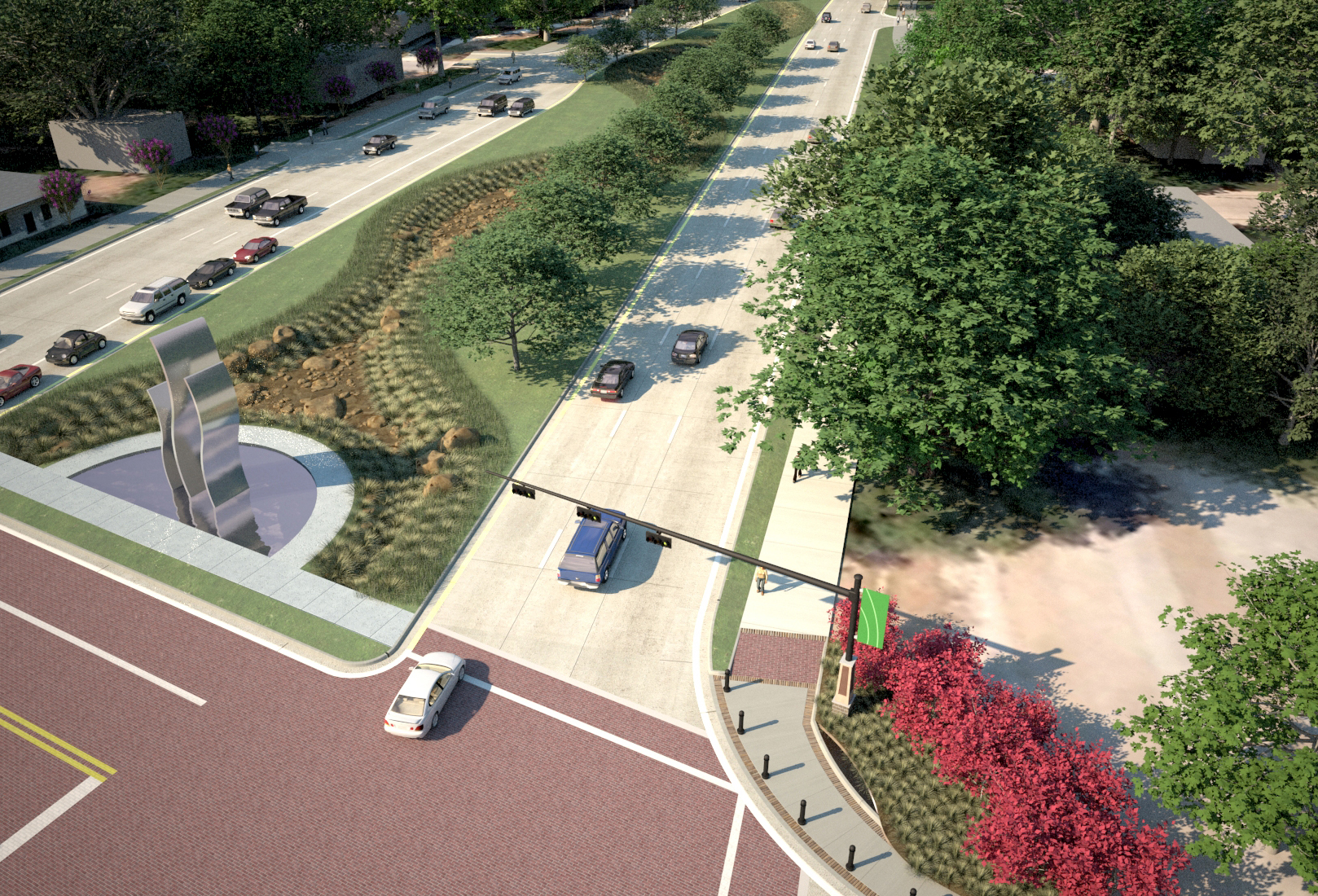 Rendering of U.S. 175/S.M. Wright Freeway
As a result, the project reduced traffic volume from 107,000 vehicles per day to about 40,000 per day, keeping drivers safer and restoring a community long divided by an elevated highway.
​​​​​​​Halff provided services in the following categories: environmental, geographic information systems (GIS), planning and landscape architecture (PLA), transportation, visualization and water resources. This project earned the Dream Study Merit Award from the Greater Dallas Planning Council in 2014.
Halff Associates collected 16 project awards in 2021. For a complete list of awards, visit here.
About the Firm
Halff is an award-winning, employee-owned, diverse and multidiscipline professional engineering and architecture firm. For more than 70 years, Halff has provided innovative solutions for clients throughout the United States. Halff is committed to the purpose of improving lives and communities by turning ideas into reality by continuously investing in its employees and fostering a culture of collaboration.
Halff has 28 offices in Arkansas, Florida, Oklahoma, Louisiana and Texas. The firm is ranked No. 97 by Engineering News-Record. Halff is the No. 10 Top Workplace nationally in 2022 as ranked by Energage for businesses with 1,000 to 2,499 employees.
For more information about Halff, visit halff.com.