SIZE:
Approx. 850 lf, 26 feet high
Client:
Texas Parks and Wildlife Department
Buescher State Park Lake Dam was built in 1936 by the Civilian Conservation Corps (CCC) as an earthen structure that is 850 feet long and 26 feet high. Over the life of the dam, the embankment has experienced considerable settlement along the crest increasing the potential of overtopping during significant rainfall events. The 135-foot uncontrolled spillway is also experiencing significant seepage and headcutting that is undermining the spillway structure. In 2018, Halff prepared design plans for an underdrain system to control the seepage and stabilize the spillway from being undermined.
This short-term spillway repair was constructed in 2018. In 2019, Halff prepared dam improvements that included design plans to replace the existing spillway with a 200-foot sharp crested weir to safely pass the 75 percent probable maximum flood. Halff also increased the embankment crest and a toe buttress with an aggregate under-drain system to control seepage through the earthen embankment.
Surveying services included a topographic and tree survey of the dam, including the embankment within 200 feet from the top of the dam. The survey required ground shots at 25-foot centers, all tops, toes, breaklines and surface features. Survey limits also included reservoir bathymetric data within 75 feet from the normal water surface elevation along the dam and cross sections along 2-Mile Lane for 2,500 linear feet from right of way line to right of way line every 50 feet beginning at the interception of FM 153 and 2-Mile Lane. Halff verified TPWD monuments and benchmarks used for horizontal and vertical control. The survey was performed in compliance with TPWD "survey specifications."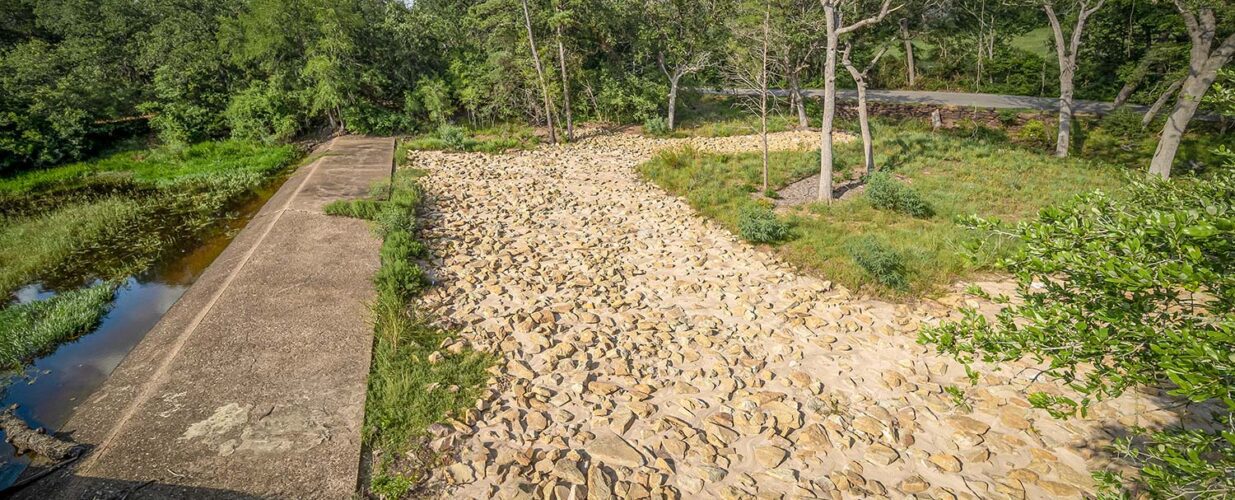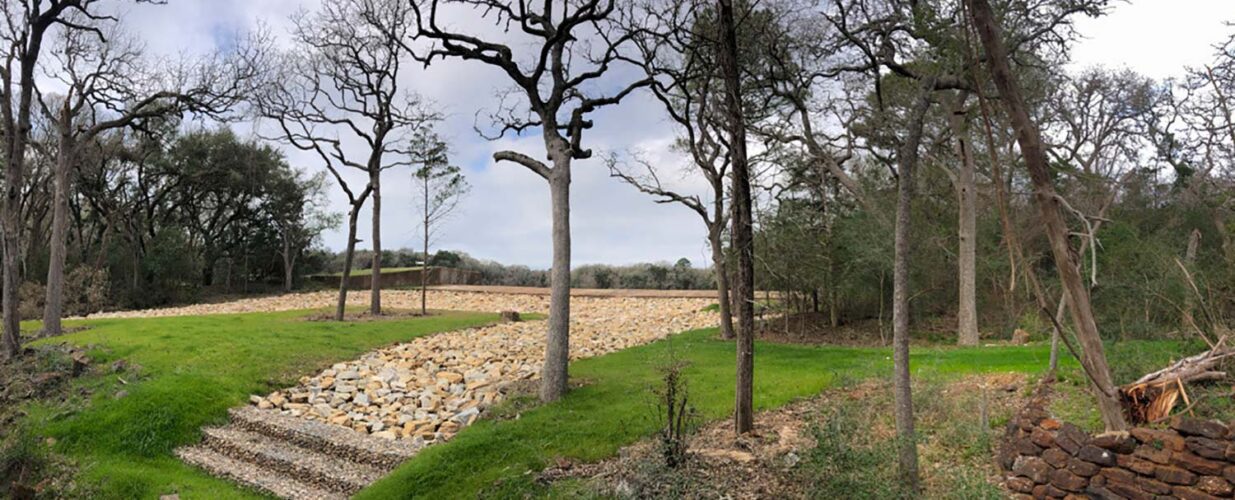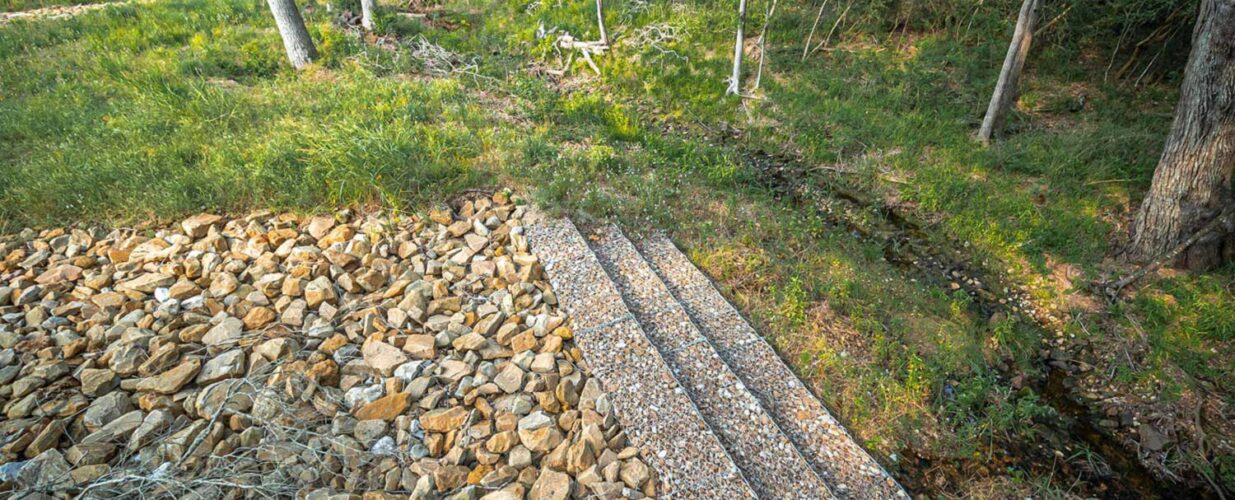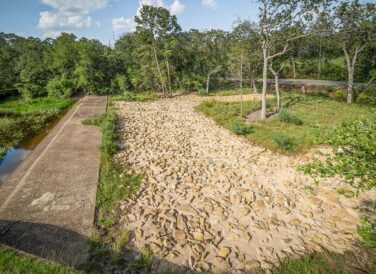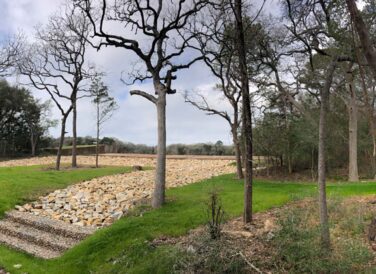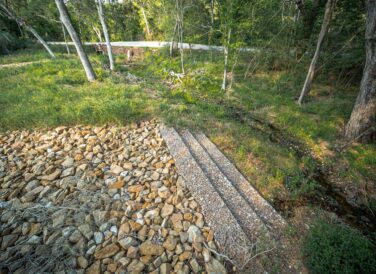 Let's Connect
Ready to work with Halff? Simply fill out the form to be directed to the best person at Halff to discuss your interests.