Client:
Florida Department of Transportation Central Office
Halff provided FDOT's Central Office Motor Carrier Size & Weight (MCSAW) with the design and construction plans for a statewide fiber optic network spanning 2,000+ miles to upgrade existing communications between all Weigh-in-Motion (WIM) Stations throughout Florida. The network consists of 20 Gigabit Ethernet (10GbE) connections that transmit data between each WIM and microwave tower signal regeneration site, and 1GbE connections that transmit data from Virtual
Weigh-in-Motion (VWIM) and Telemetered Traffic Monitoring Sites (TTMS) to WIM stations. The Layer 3 switch utilized in this project is also capable of a 40GbE uplink between ethernet switches.
This project included an internet protocol (IP) design for the devices at weigh stations, microwave towers, cameras at WIM stations, and intermittent Telemetered Traffic Monitoring Sites. Halff completed a communications master plan to identify and evaluate the existing communications networks and provided recommendations for future communication improvement needs for each site. A cost benefit analysis was conducted between leasing fiber optic cables and FDOT-owned fiber. To provide a robust network with room for expansion, a combination of utilizing FDOT fiber with the installation of new fiber optic laterals was identified as the desirable solution.
Following the communications master plan, Halff coordinated with each FDOT District to obtain dedicated fiber reservations and identify delineation points for splicing or patch chord configurations necessary to deliver the MCSAW network across District lines. New fiber optic cable laterals were designed to complete links between District-owned fiber back bones, and fiber drops were designed into FDOT Central Office hub buildings to regenerate fiber optic signal between WIM stations. The final design of the MCSAW fiber optic network provides a robust communication network between each WIM station without bandwidth limitations imposed by a leased fiber alternative. The network also provides redundancy by utilizing multiple alternate routes between WIM stations to mitigate future network downtime caused by construction activities or equipment failure.
As a part of this project, Halff is supporting MCSAW with the design of an electronic trucking bypass system that allows trucks entering the state to be weighed one time, then be tracked throughout the
state so they can bypass other weigh stations. Trucks are monitored with a combination of Lineas quartz WIM sensors, static weigh scales, license plate reader (LPR) and USDOT cameras, and lidar
scanners. This state-of-the-art system will save commercial truckers and the FDOT time and money, being made possible by the statewide fiber network designed by Halff.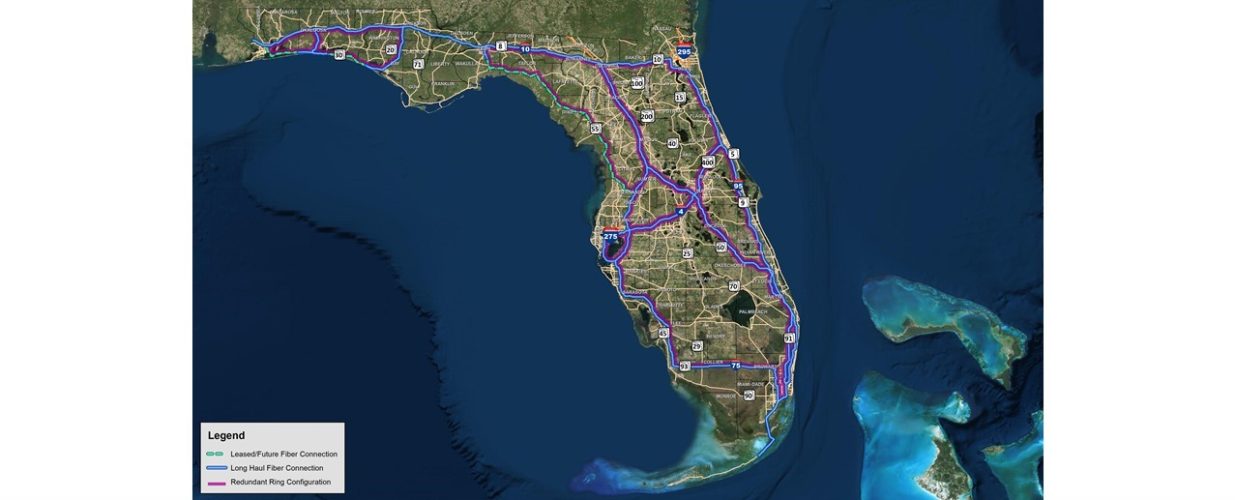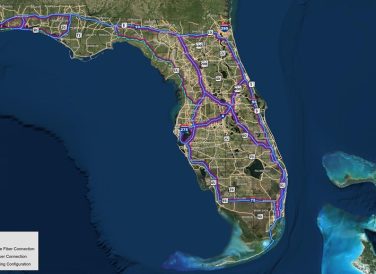 Halff Services
Involved
Broadband
Intelligent Transportation Systems
Let's Connect
Ready to work with Halff? Simply fill out the form to be directed to the best person at Halff to discuss your interests.