Inside Halff: A Look at September 2023
Halff celebrated HCI Giving Week, a project award and teams having fun! Read more about what happened at Halff in September.
HCI Updates | Teaming Together | Halff Bag Travels
Featured Work
The San Antonio Federal Courthouse project recently won a DBIA National Award of Merit. Halff partnered with Brasfield & Gorrie on this beautiful and award-winning design-build project. It also won a Region Best Project award in 2022.
Halff provided many services for the courthouse, including: land development, landscape architecture, local infrastructure, MEP engineering, structural engineering and SUE/utility coordination.

HCI Updates
HCI's annual Giving Week took place Sept. 25-29.
Giving Week is held to raise awareness for causes Halff employees value. It's a time to encourage everyone to give back. The week also provides many opportunities to celebrate HCI and participate in volunteer events!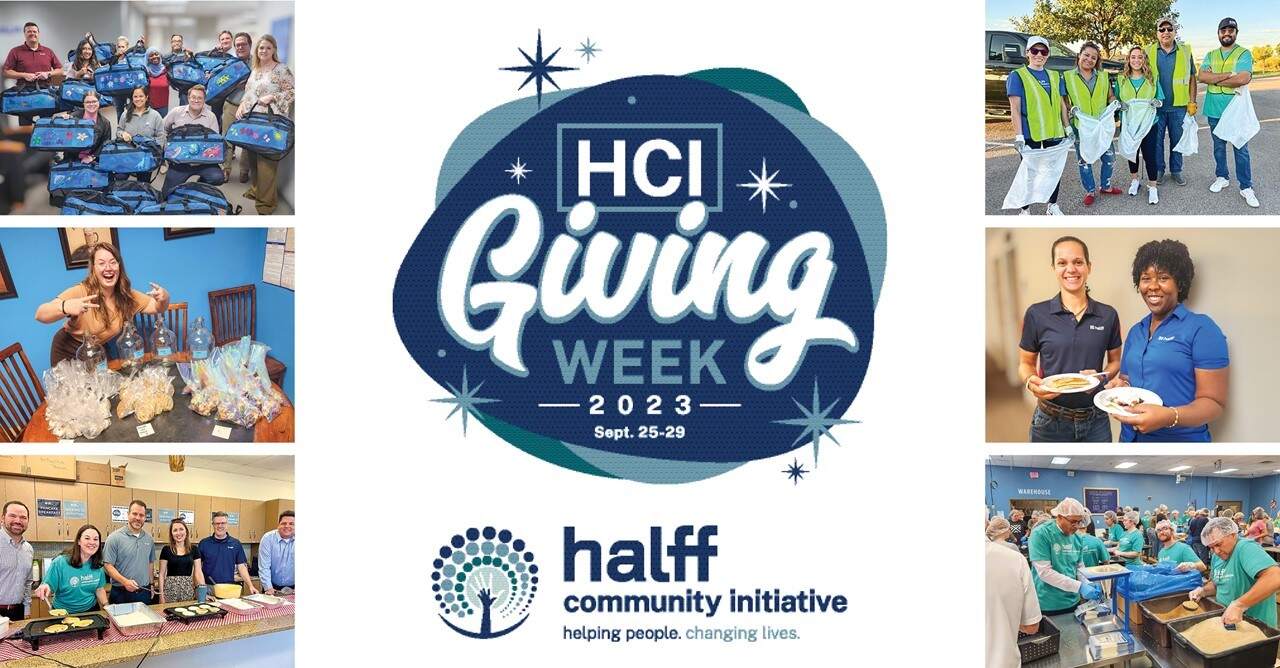 Tyler volunteers presented HCI's $2,000 donation to Dr. John English (center), CEO of Bethesda Health Clinic, which serves low-income adults who have no insurance or who are underinsured.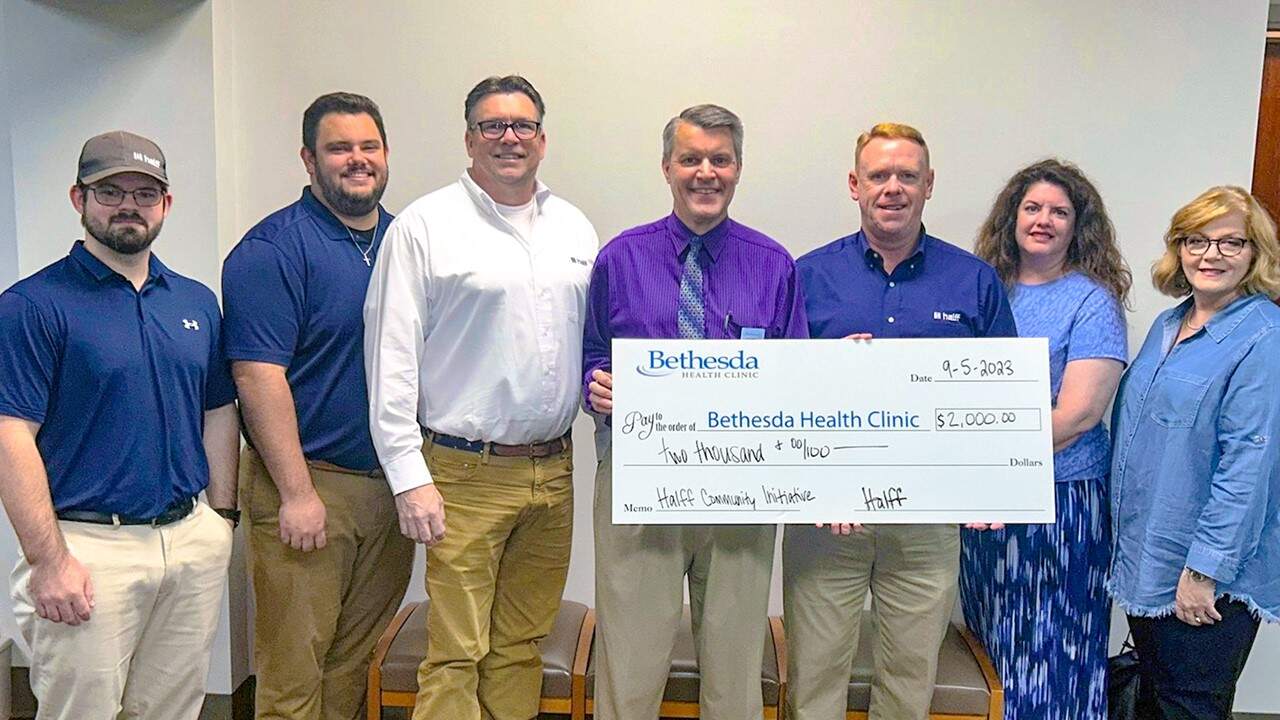 Ryan Clark from Baton Rouge (second from right) volunteered at Front Yard Bikes, an after-school program that creates a safe space for youth to realize their intrinsic worth, while learning and growing. He also delivered HCI's $500 donation to Front Yard Bikes founder Dustin Lafont (left).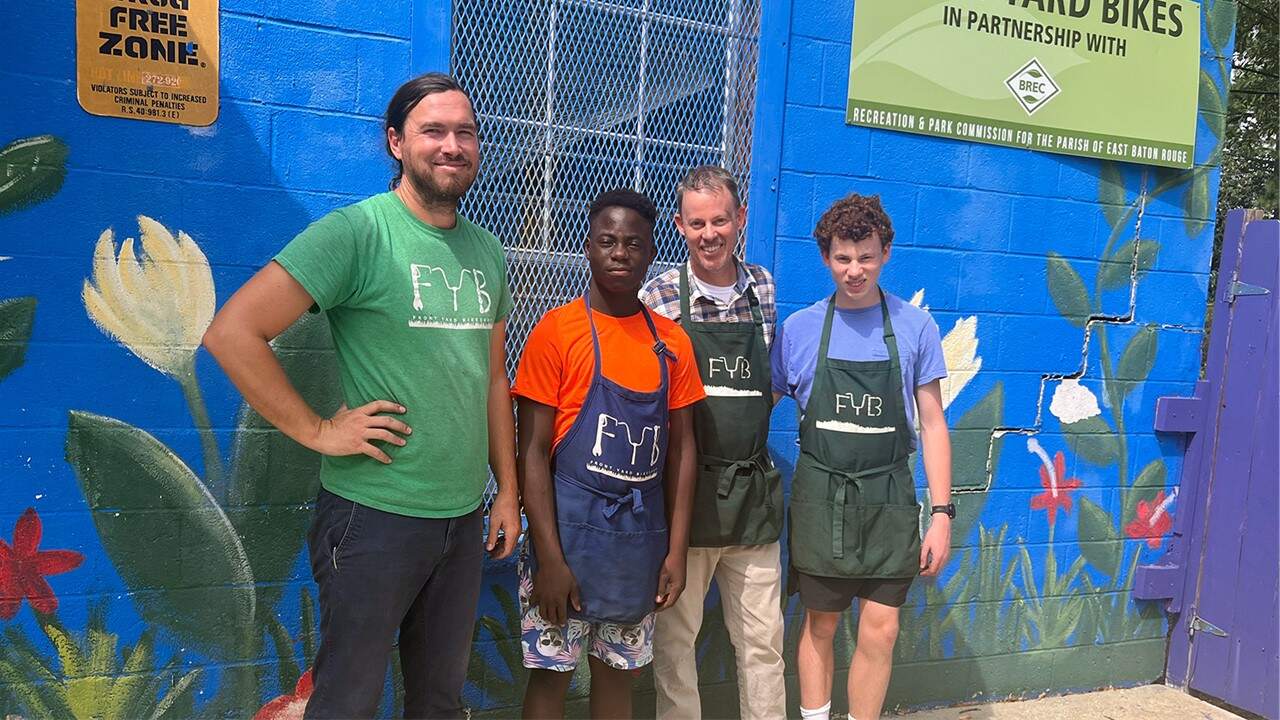 The Corpus Christi office met together for a morning beach cleanup with Texas Adopt-A-Beach.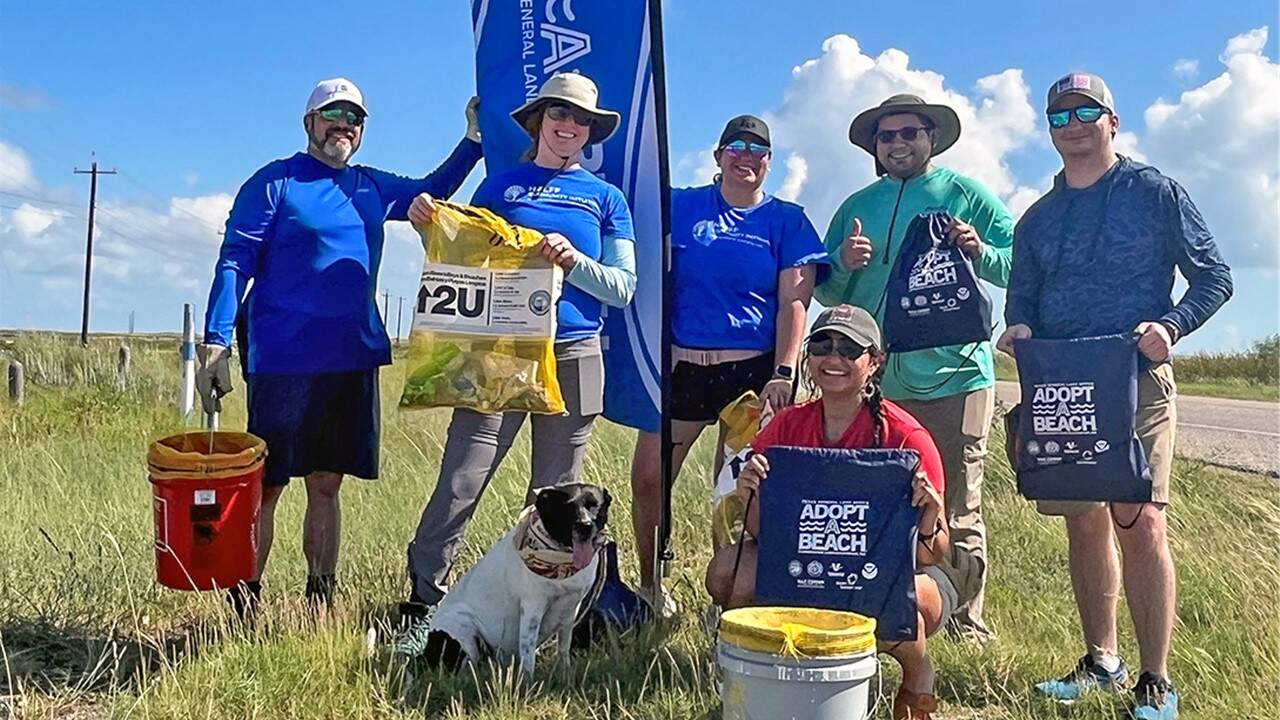 Teaming Together
Our Fort Worth Energy team raced against the clock to escape The Secret Chambers. The team made it out with four minutes to spare! To celebrate, they went out for barbecue.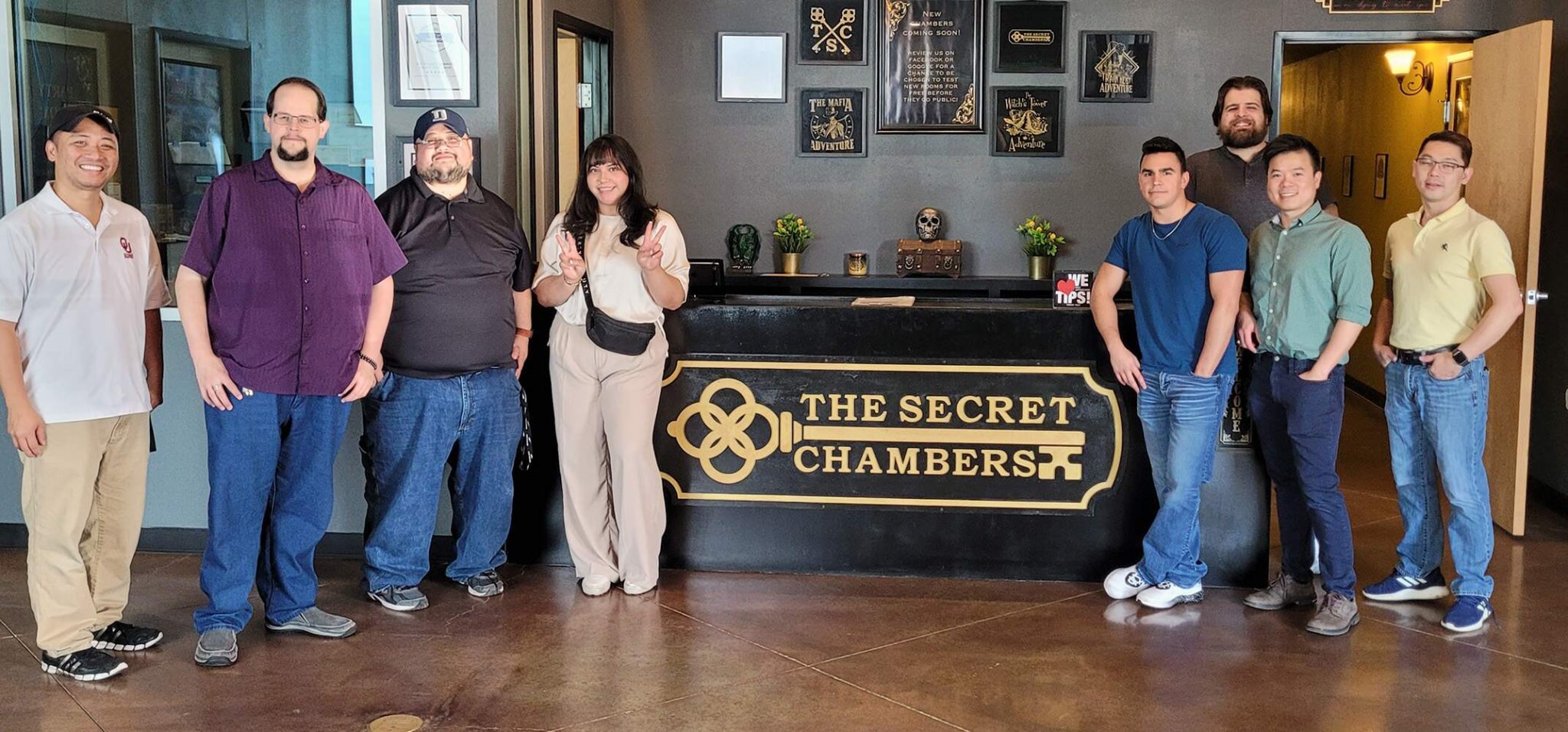 Jacksonville held a "teal out" day in the office to celebrate the first Jacksonville Jaguars home game of the season.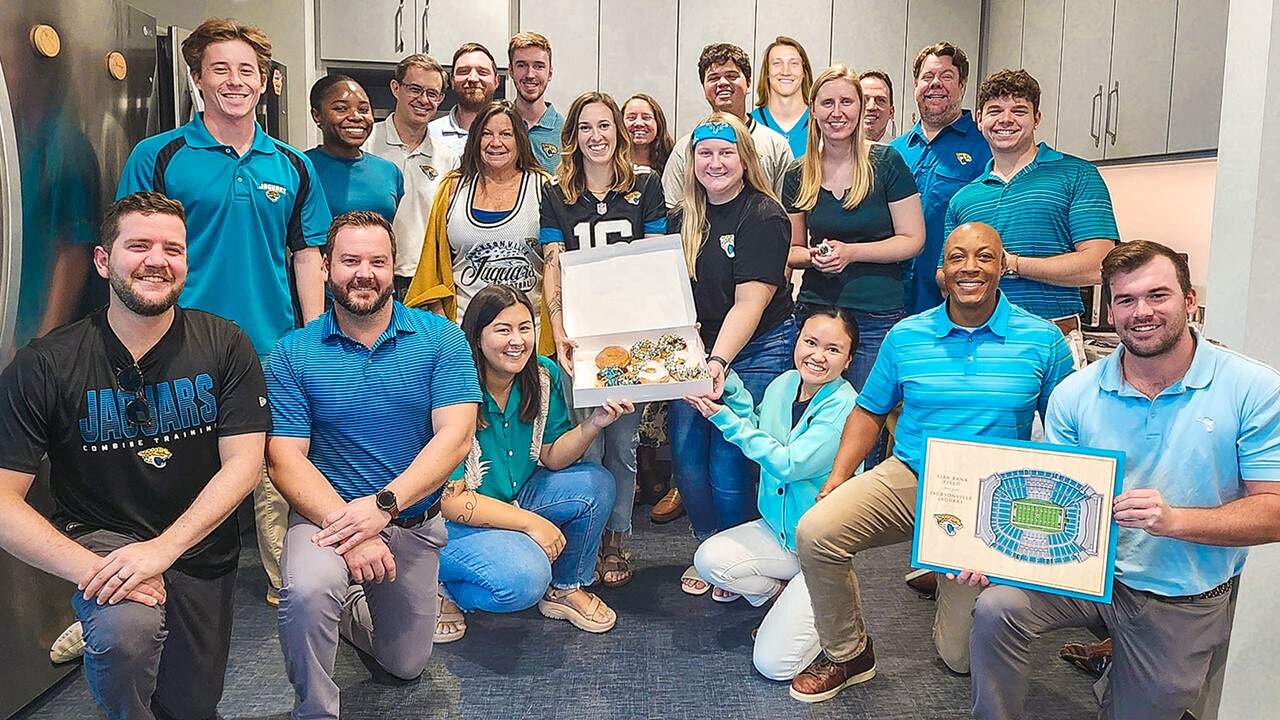 CPO Jessica Baker Daily, COO Todd Jackson and CFO Joseph Sagel traveled around Arkansas in September, visiting Halff offices and meeting with employees!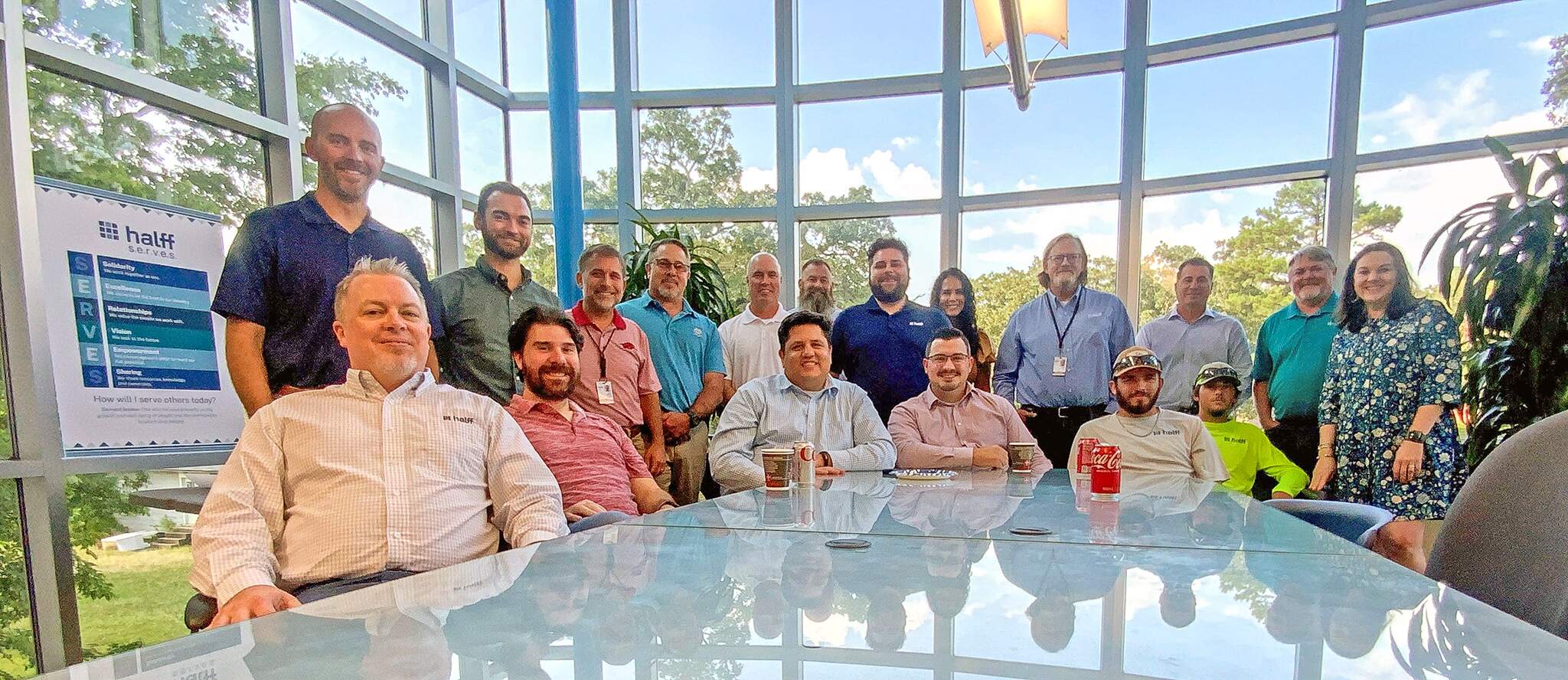 Representatives from our Richardson and Fort Worth offices talked with University of Oklahoma students about Halff at the Engineering Job and Internship Fair.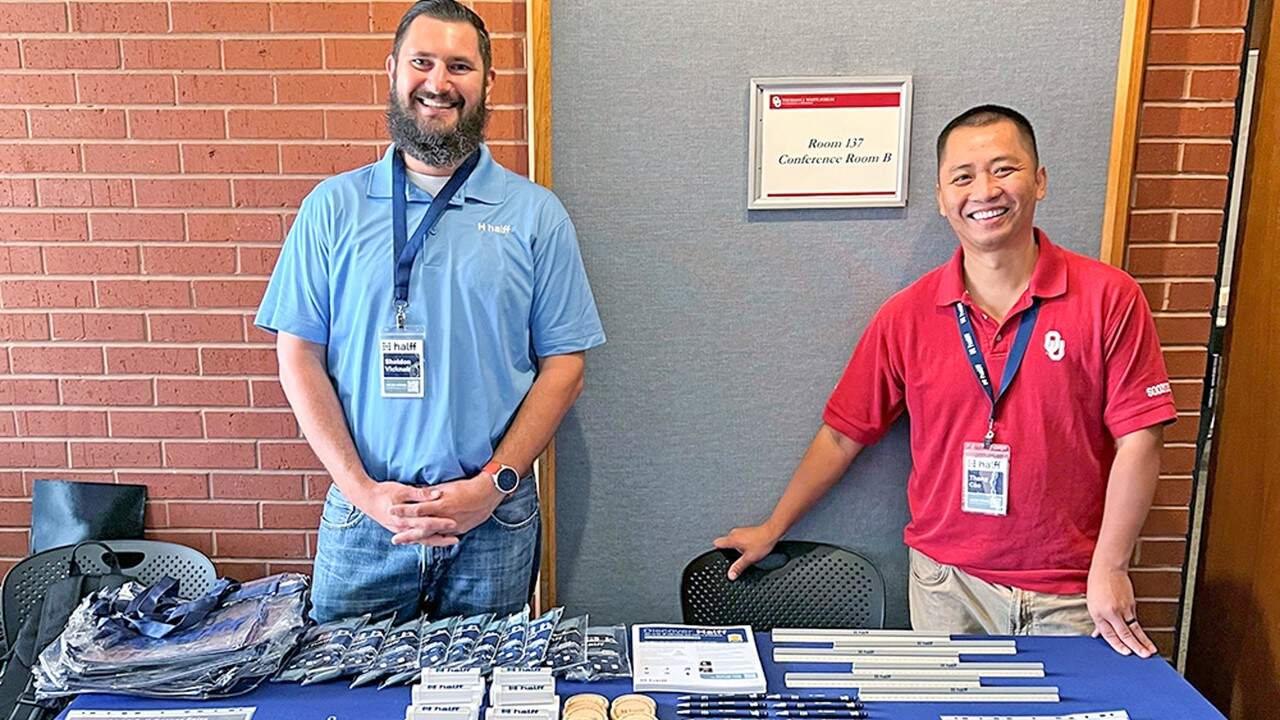 Shreveport employees ran the CASA Superhero Run while others manned stations at the race.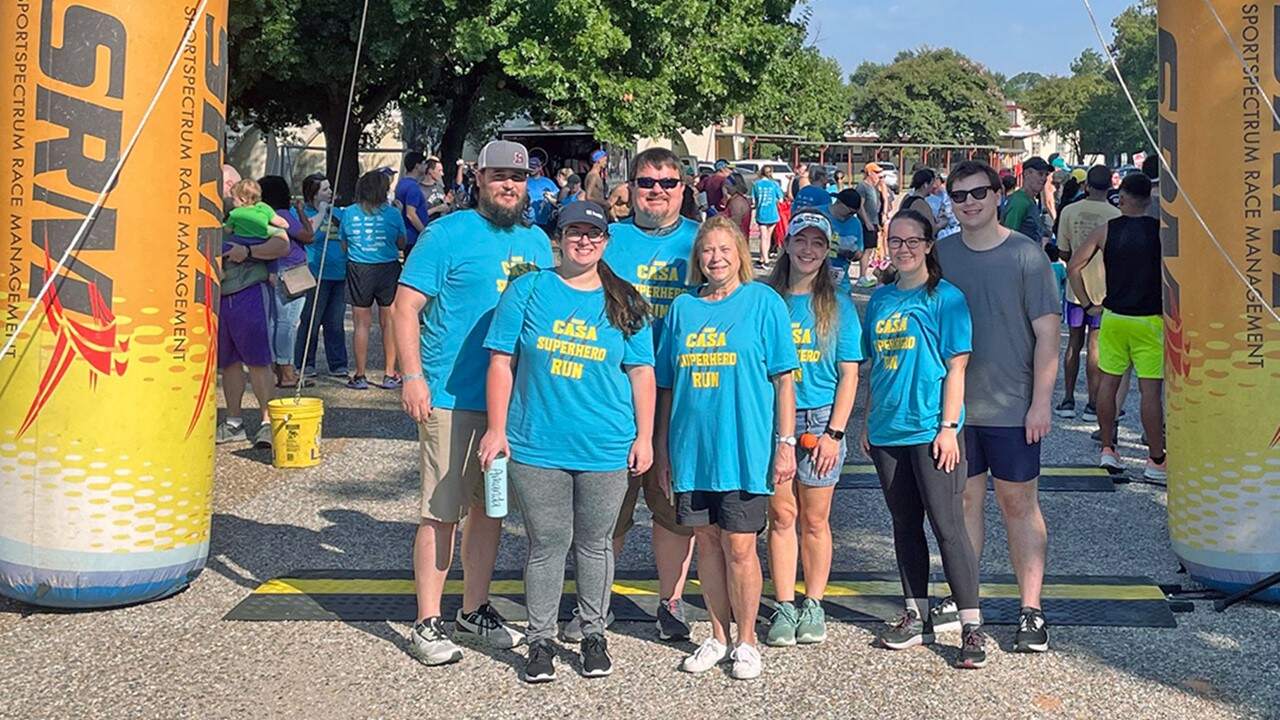 Halff Bag Travels
James Arbuckle (top left) reached the peak of Mount Fuji with his Halff bag just as the sun began to rise!
Ashley Bennis (bottom left) visited Pictured Rocks in Michigan, taking photos with her Halff bag in front of the Tahquamenon Upper Falls.
Donna Pizzini (middle) traveled all around England and Spain! She took her Halff bag sightseeing and snapped photos in front of the Plaza de Espana in Seville, Spain.
Keith Courson (top right) took his Halff bag to Purgatory Resort in southern Colorado for a weekend of mountain biking.
Shannon Calhoun traveled to Alaska, where he saw the Trans-Alaska Pipeline Crossing on the Tanana River Bridge.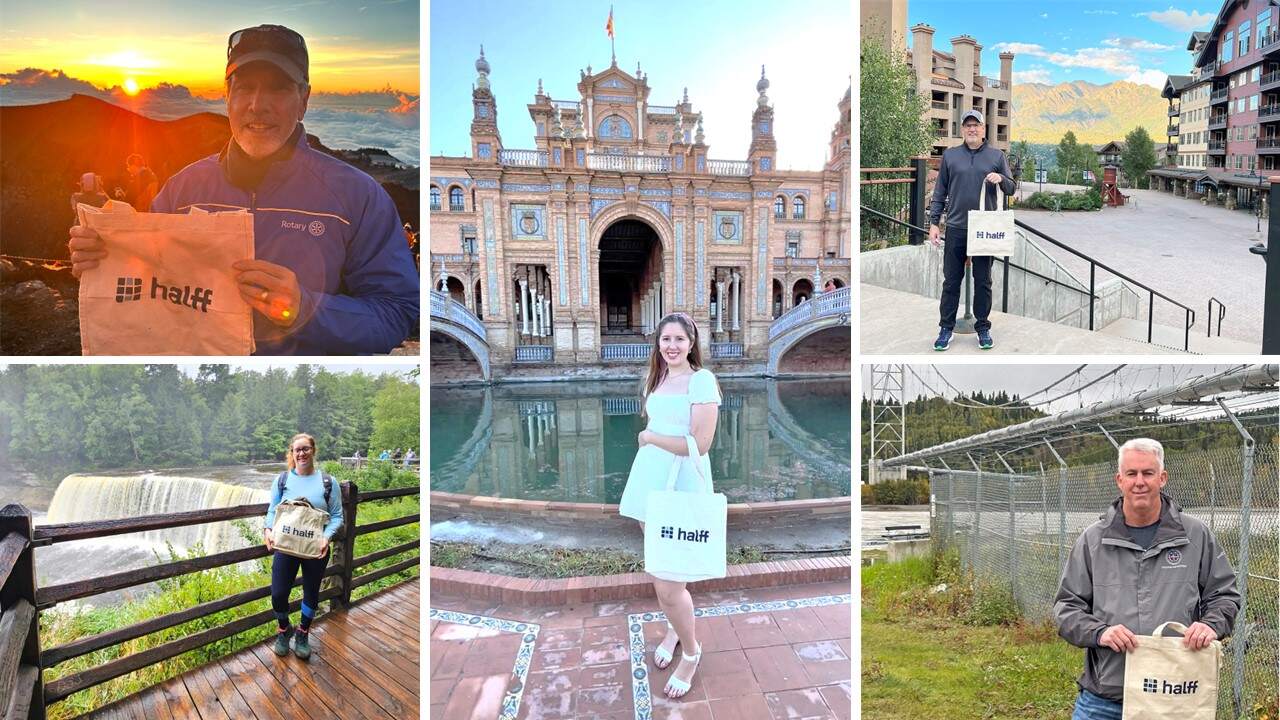 Read more about the History of the Halff bag here.
---
DID YOU KNOW?
Halff sits at No. 15 nationally in the companies with 1,000 to 2,499 employees in the 2023 Top Workplaces USA award rankings presented by Energage. In 2022, Halff was recognized as a Top Workplace in Austin, Dallas, Houston and San Antonio. We have also been recognized as a Top Workplace in Austin and Dallas eight times each since 2015, six times in Houston since 2016 and for the second consecutive year in San Antonio this year.
Cumulatively, Halff has been recognized as a Top Workplace 25 times.
APPLY TODAY!

Want to join our exceptional team of people-first professionals? Learn more about what it's like to work at Halff by heading to our Careers page.