Inside Halff: A Look at August 2023
The summer sun blazed on this August, but didn't stop Halff from winning a global award, raising money for the Maui community and more! Keep reading to see what Halff accomplished this month.
Globally Recognized | HCI Updates | Teaming Together | Halff Bag Travels

Featured Work
Halff's Delta Reclamation project recently won a 2023 Texas Rain Catcher Award, recognizing its excellence in rainwater harvesting. Halff performed a water quality assessment and pilot project for Hidalgo County Drainage District #1.
Read more about the Delta Reclamation project and how it is pioneering water reclamation in the Rio Grande Valley region.

Globally Recognized
Halff has been ranked for the first time in company history as a Top 150 Global Design Firm, joining as one of eight companies headquartered in Texas.
Read more about Halff's impressive recognition by ENR as a Top 150 Global Design Firm in our press release.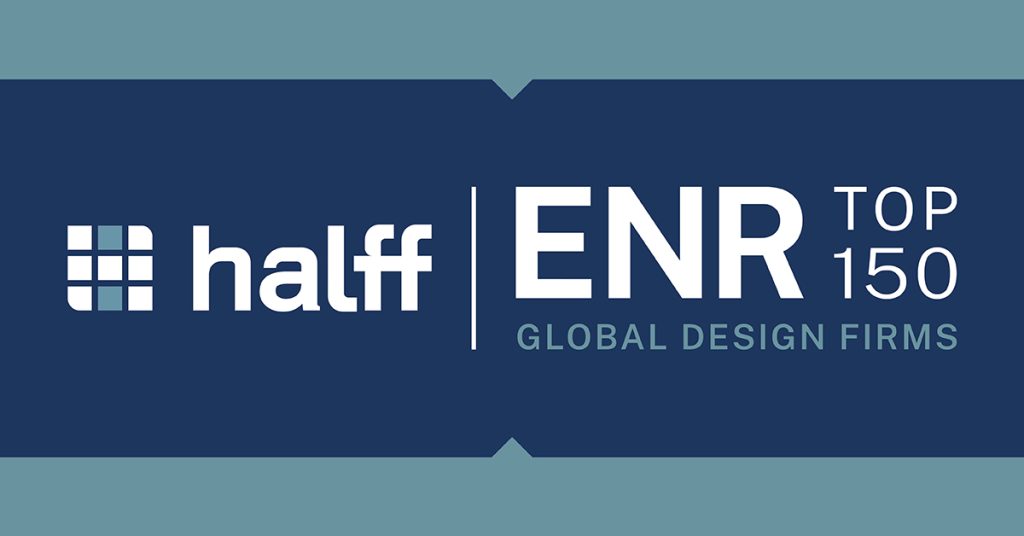 HCI Updates
Richardson volunteers teamed up on a sunny Saturday to clean the drainage channel and park at McKamy Springs as part of the City of Richardson's Community & Corporate Cleanup Program.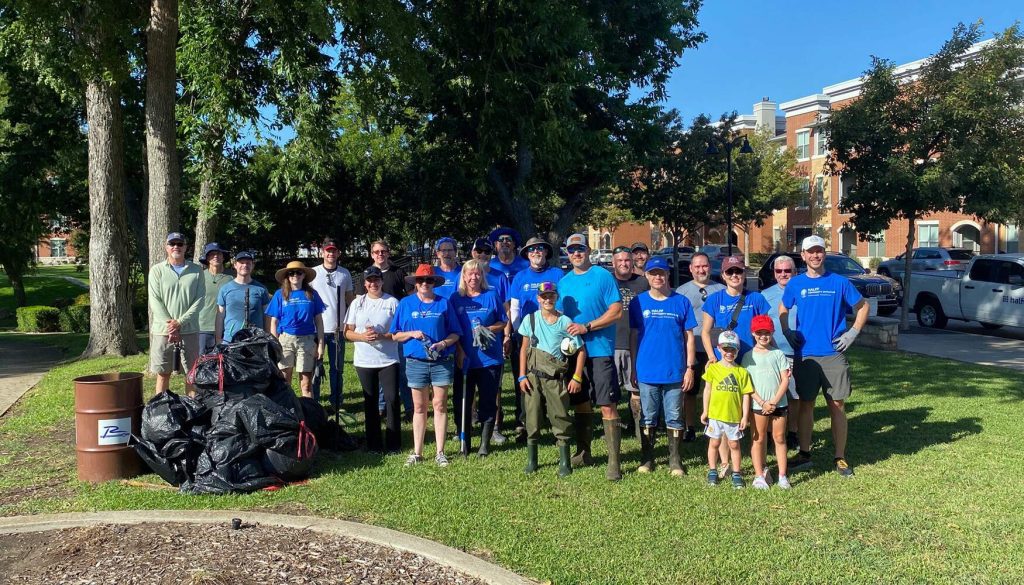 The Tavares office collected school supply donations for the Education Foundation of Lake County. These supplies are given to children in need before school starts and made available for teachers throughout the year.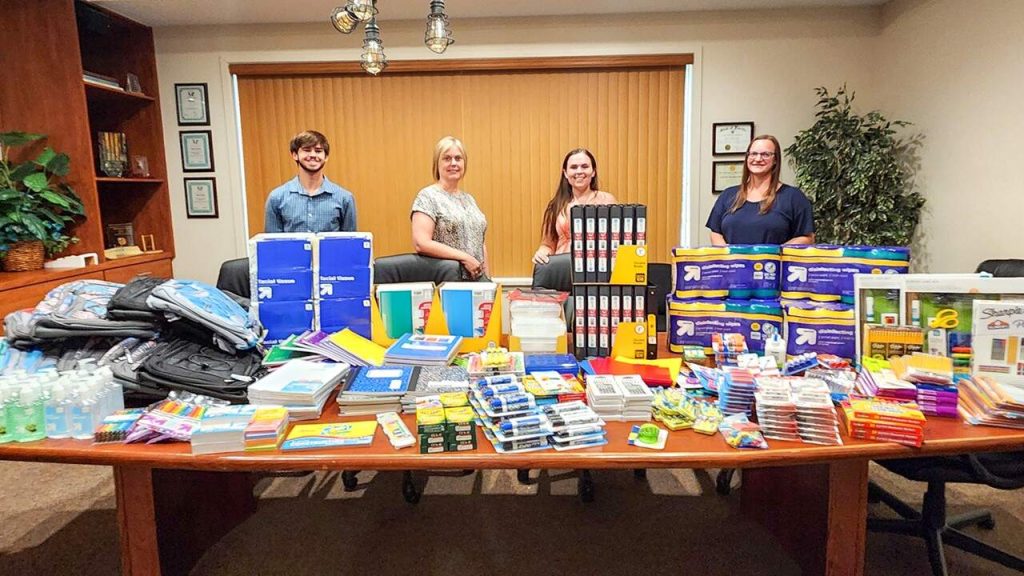 Keith Courson from the Richardson office delivered a $1,000 HCI donation to Box 4 Fire Buff Association, a nonprofit that offers rehabilitation services to the Dallas Fire Rescue Department and departments in surrounding cities.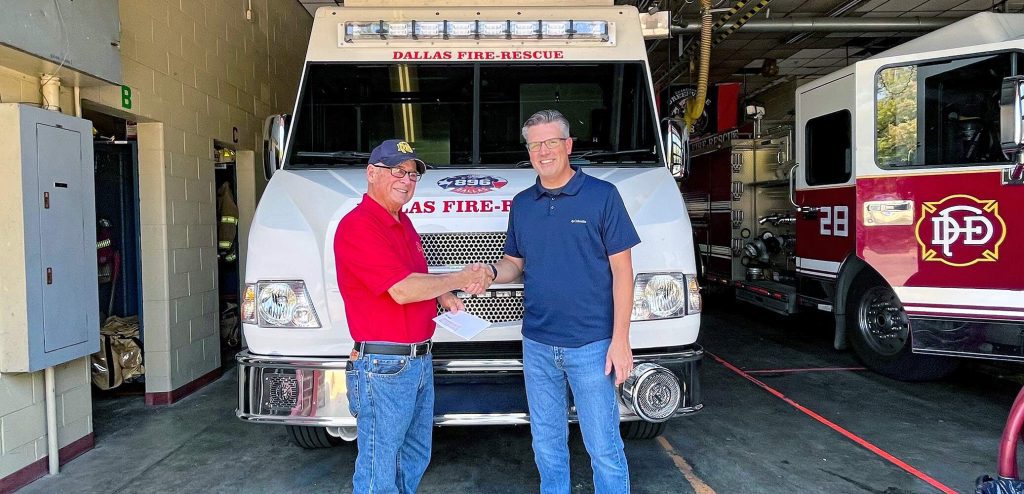 The San Antonio office held a thoughtful bake sale to raise money for the Maui Food Bank, which will help provide wildfire relief. They added a special touch by making the $622 donation in memory of Dr. Halff, who truly cared about giving back to our communities in times of need.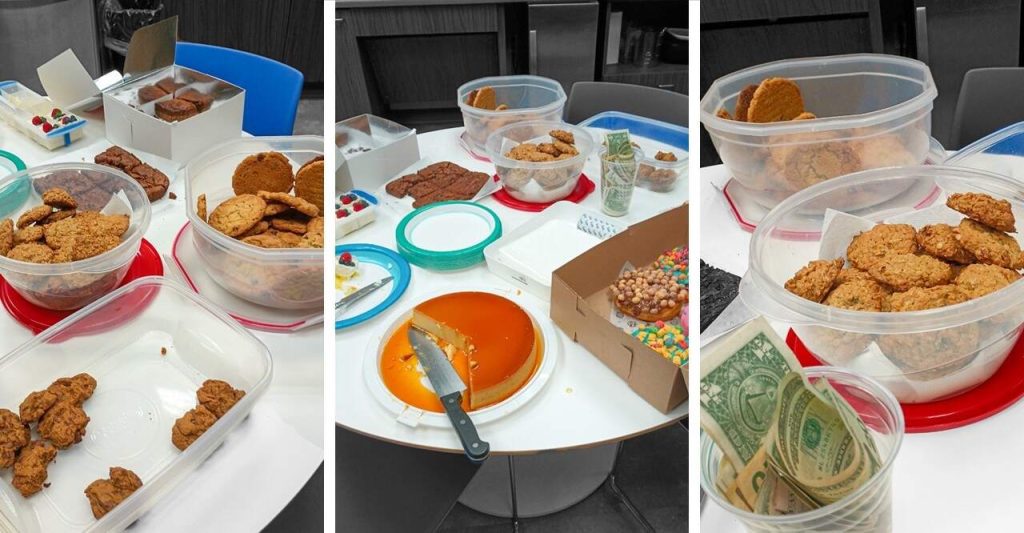 Teaming Together
Whirlyball, a competitive mix of lacrosse and basketball played in bumper cars, has taken the Fort Worth office by storm these past few years! Teams faced off again to see who would come out on top.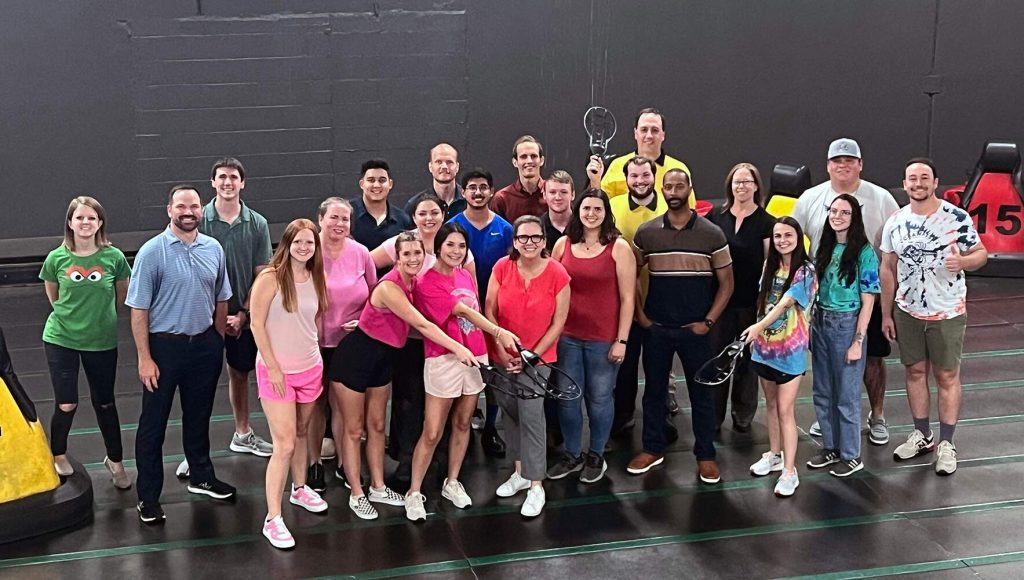 Tavares employees ate lunch at a local Italian restaurant to celebrate Halff's CADD techs on National CADD Tech Day.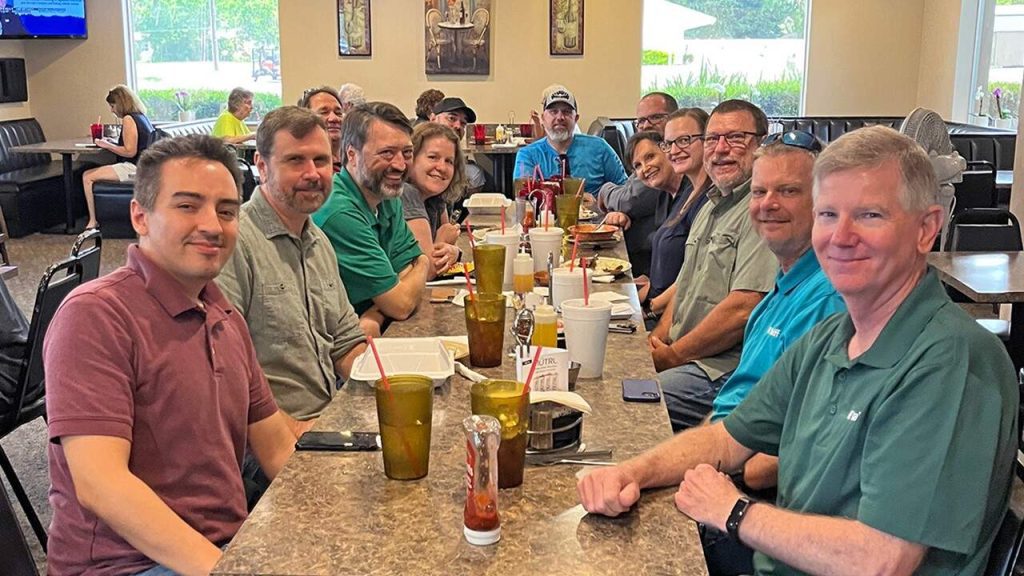 The Richardson office hosted a baseball-themed happy hour during which the Leadership Team manned "bases" to serve popcorn, Cracker Jack, hot dogs and beverages to employees.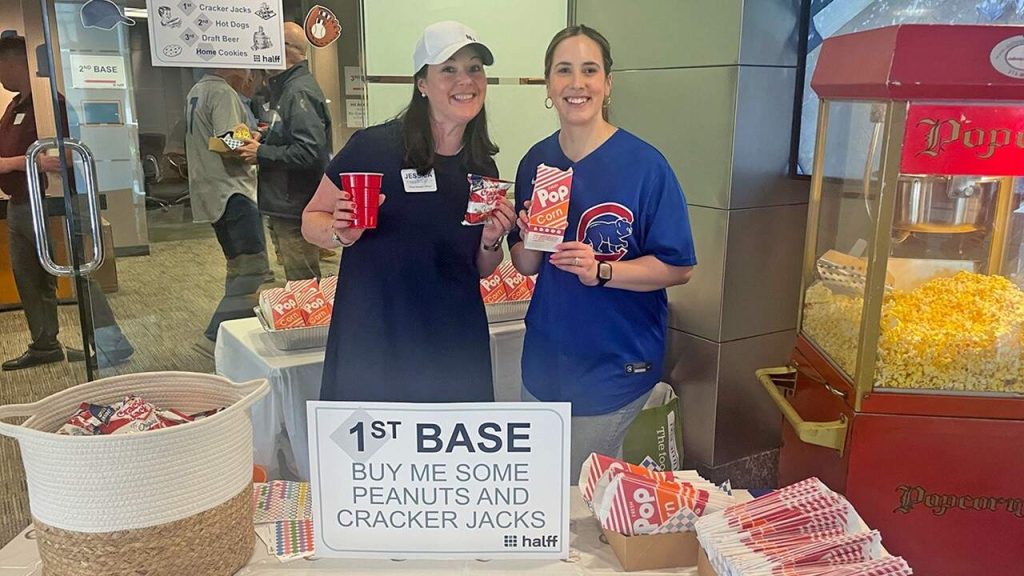 Multiple teams from Houston went through an intense sweat session in a private Orangetheory fitness class for some team building.

Halff Bag Travels
Curtis Osier (top left) took his Halff bag to new heights while visiting Pikes Peak in Colorado.
Anyssa Malone (bottom left) traveled Italy, visiting Florence, Assisi and Rome. She spent an early morning in Rome snapping photos at the Trevi Fountain.
Felipe Cortez (bottom right) and his Halff bag traveled in the summer heat to Tulum, Mexico.
Michelle Martin (top right) attended the Genealogical Institute on Federal Records held at the National Archives in Washington D.C., where she learned about the holdings and their value in genealogy research.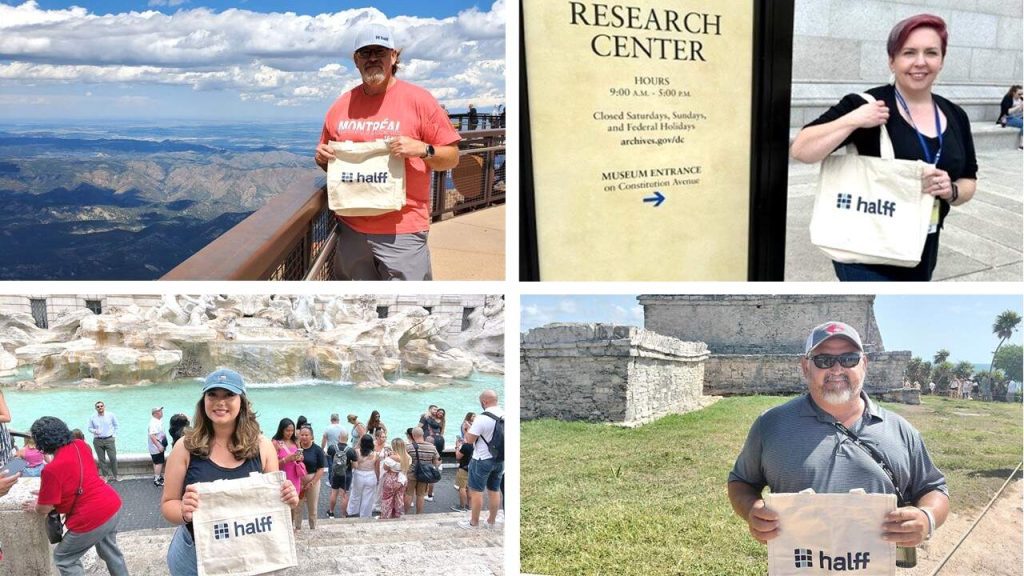 Read more about the History of the Halff bag here.
---
DID YOU KNOW?
Halff sits at No. 15 nationally in the companies with 1,000 to 2,499 employees in the 2023 Top Workplaces USA award rankings presented by Energage. In 2022, Halff was recognized as a Top Workplace in Austin, Dallas, Houston and San Antonio. We have also been recognized as a Top Workplace in Austin and Dallas eight times each since 2015, six times in Houston since 2016 and for the second consecutive year in San Antonio this year.
Cumulatively, Halff has been recognized as a Top Workplace 25 times.
APPLY TODAY!

Want to join our exceptional team of people-first professionals? Learn more about what it's like to work at Halff by heading to our Careers page.