Inside Halff: A Look at July 2023
July was a busy month with celebrating our 80 interns on National Intern Day, earning two Marketing Excellence Awards, many summer vacations and more! Read on to discover what's happening at Halff.
Awarded for Excellence | Internships in Full Swing | HCI Updates | Teaming Together | Halff Bag Travels

Featured Work
Halff provided surveying, onsite civil engineering construction plans and construction phase services for the restaurant at Chicken 'n Pickle.
This pickleball sport center in Grand Prairie, Texas, is DFW's newest hotspot. Did you know that pickleball has been the fastest-growing sport for the past three years, experiencing a 158.6% growth rate? This loveable sport is a unique cross between tennis, ping pong and badminton. Be sure to enjoy the pickleball courts and grab a bite to eat at the stunning Chicken 'n Pickle center!

Awarded for Excellence
Halff recently received a pair of Marketing Excellence Awards (MEA) from the Zweig Group for the identity rebrand and video categories. In February 2023, Halff unveiled a brand refresh along with a new website and excellent video featuring Halff employees, their friends and family.
Halff won first place for the identitiy rebrand and second place for the video.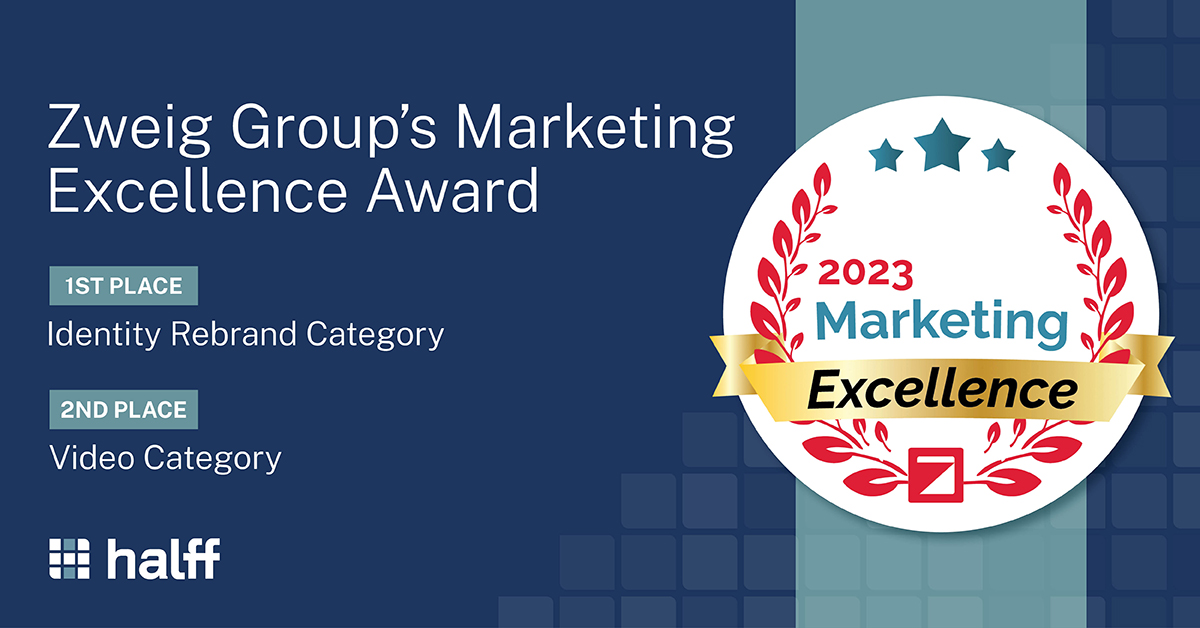 Internships in Full Swing
Halff is privileged to have 80 interns learning and working on teams in 22 offices. Here are some of their highlights from July!
National Intern Day was July 27, and Halff interviewed several interns about goals, projects and valuable insights they are obtaining during their time here.
Watch the video on Halff's LinkedIn post!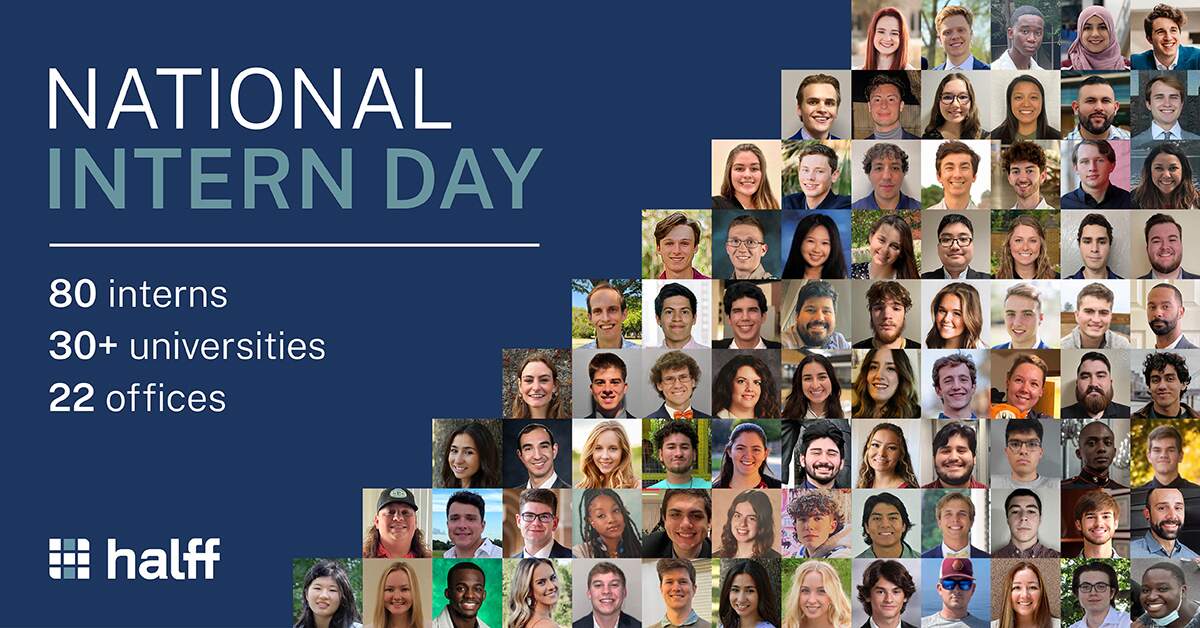 Four Little Rock interns joined their team on a tour of several Halff projects in the area. Pictured below is the group's visit to a North Little Rock wastewater treatment plant.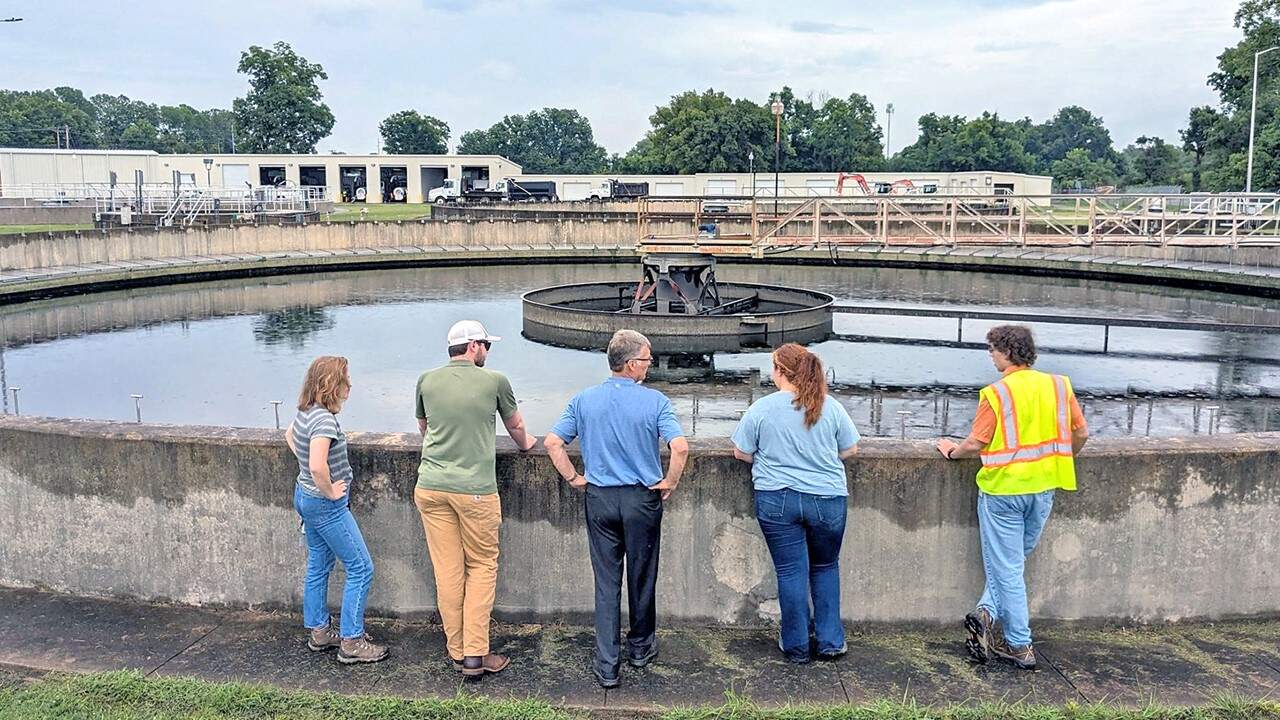 Interns from Richardson and Frisco attended the July ACEC Dallas monthly meeting with Chief People Officier Jessica Baker Daily.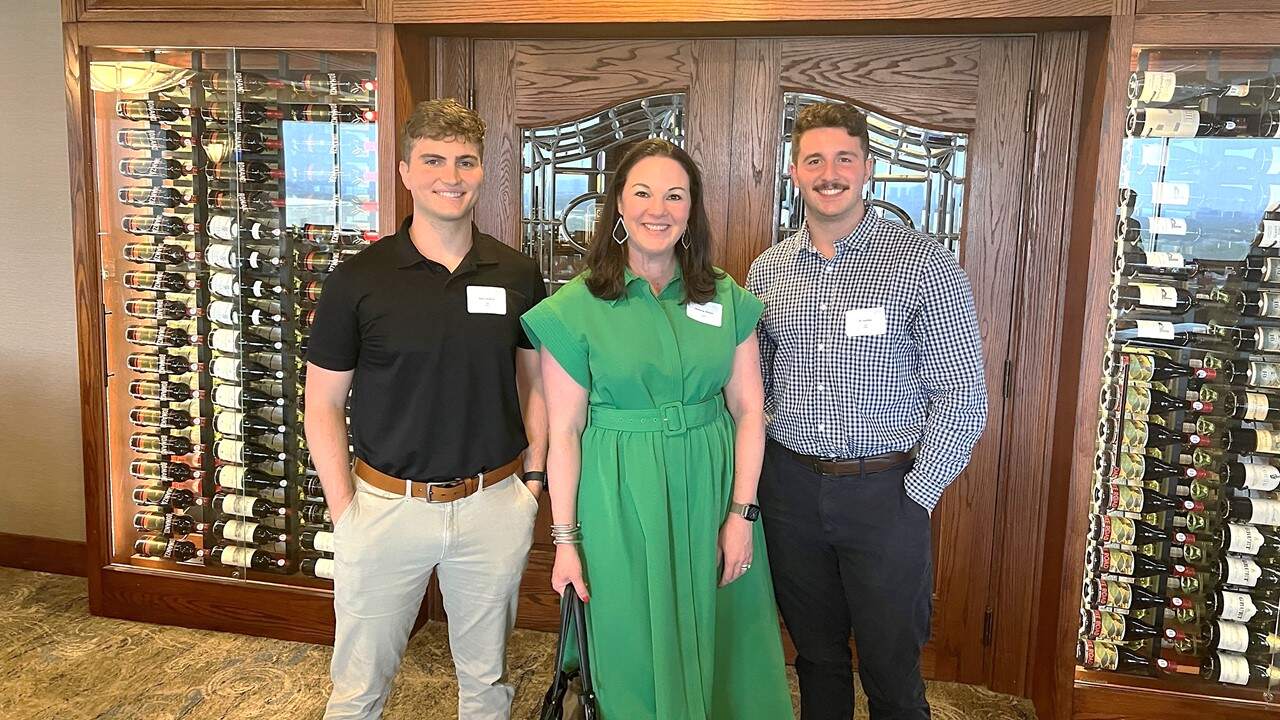 The Fort Smith (left), Little Rock (middle) and San Antonio offices celebrated their summer interns, sending them off with sweet treats and a big thank you for all their hard work!

HCI Updates
Several volunteers from Austin teamed up to prepare dinner for residents at the Ronald McDonald House.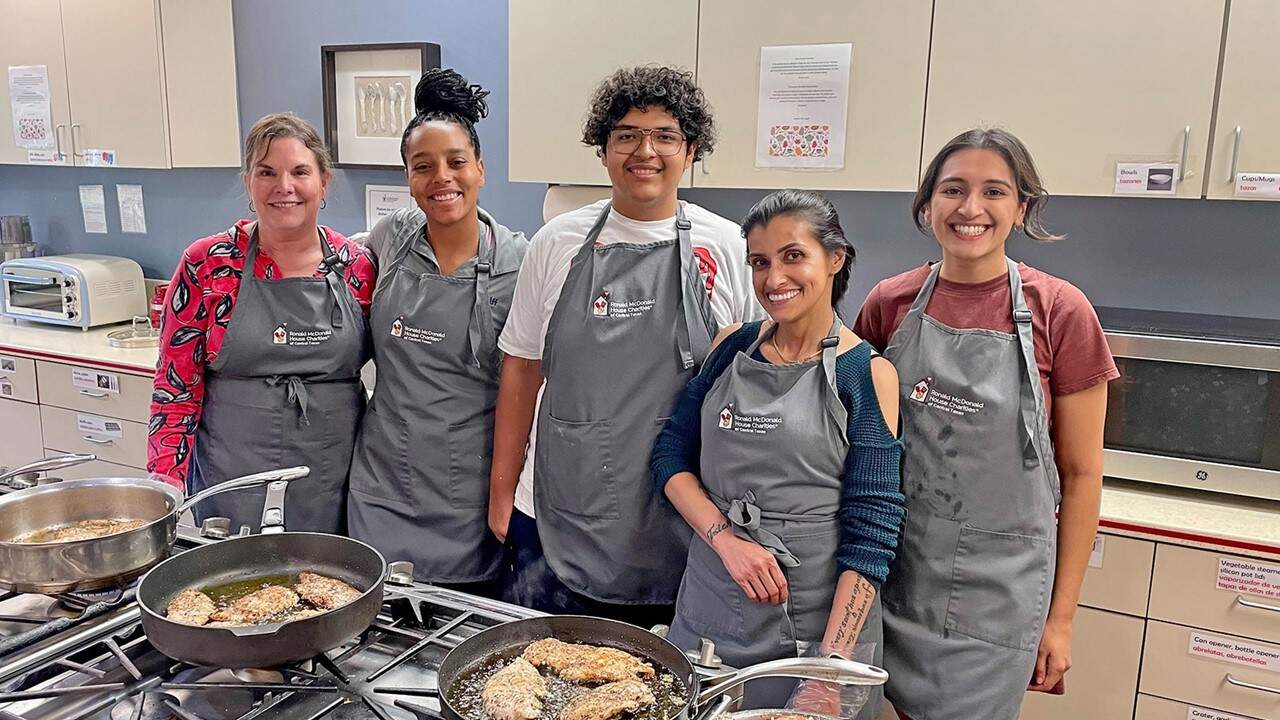 Erik Verduzco delivered HCI's donation to the Family Time Crisis and Counseling Center, a nonprofit that provides services and programs to enhance the mental wellness of the community.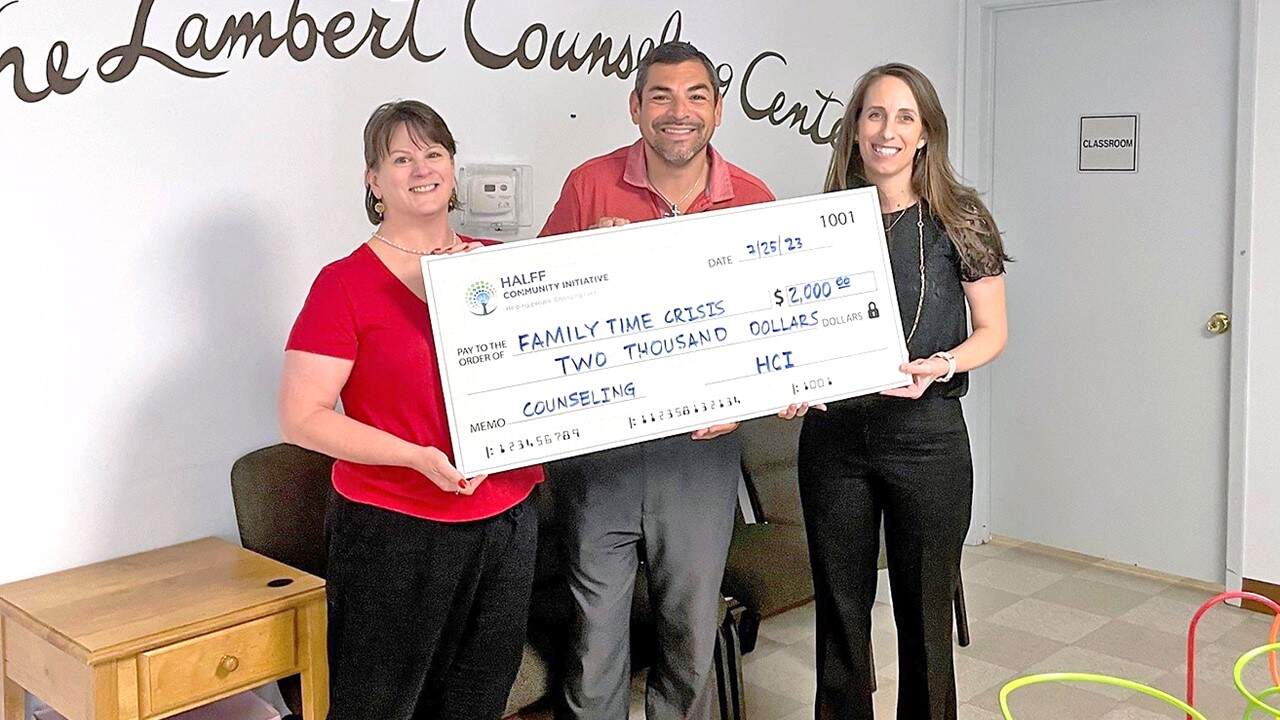 Hagar's Heart supports survivors in domestic violence crisis and inspires them to rediscover how they are seen, worthy and loved. Richardson volunteers packed "I See You" boxes during their lunch hour.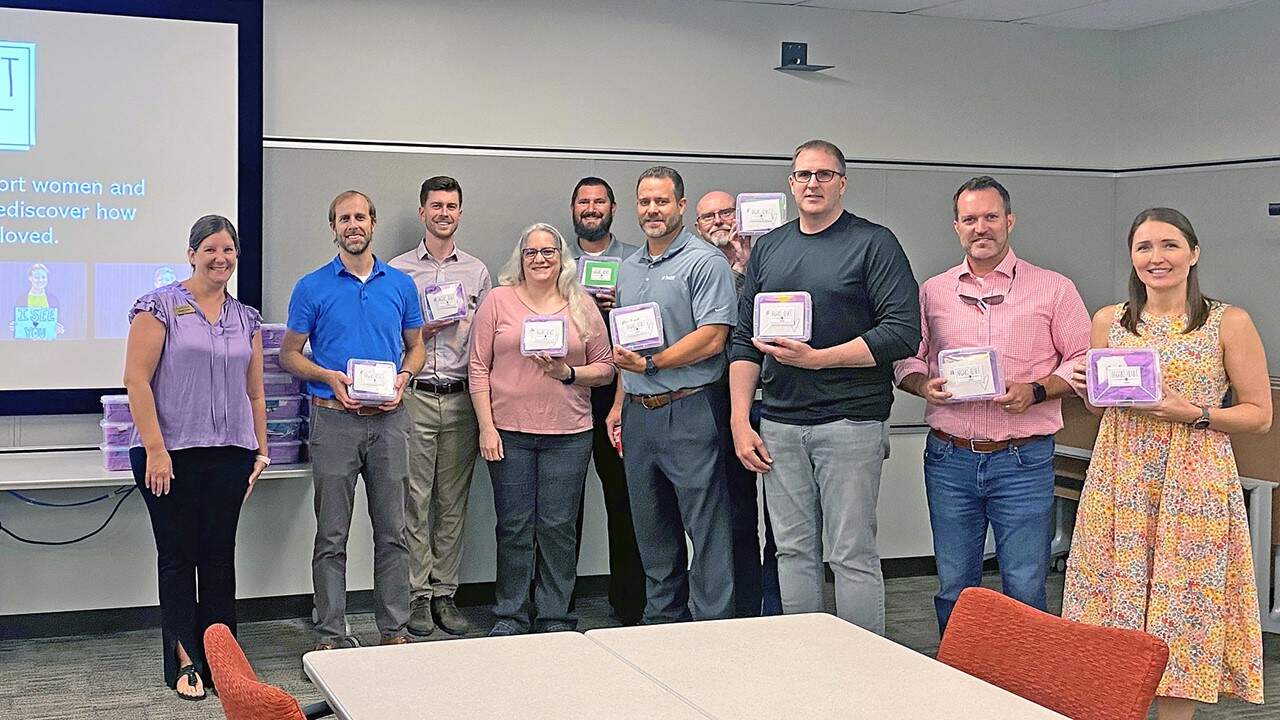 Frisco volunteers distributed school supplies to families during the Frisco Family Services back-to-school drive.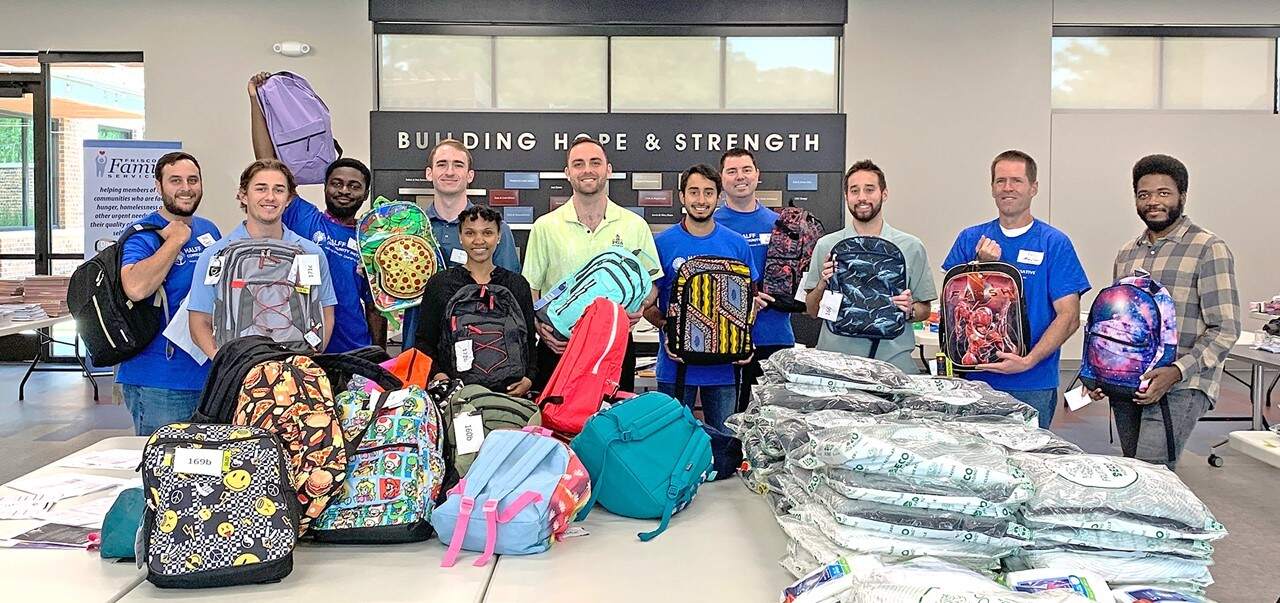 The Austin and Austin South offices packed 240 kits for Caritas of Austin, a nonprofit organization that supports the unhoused population in downtown Austin.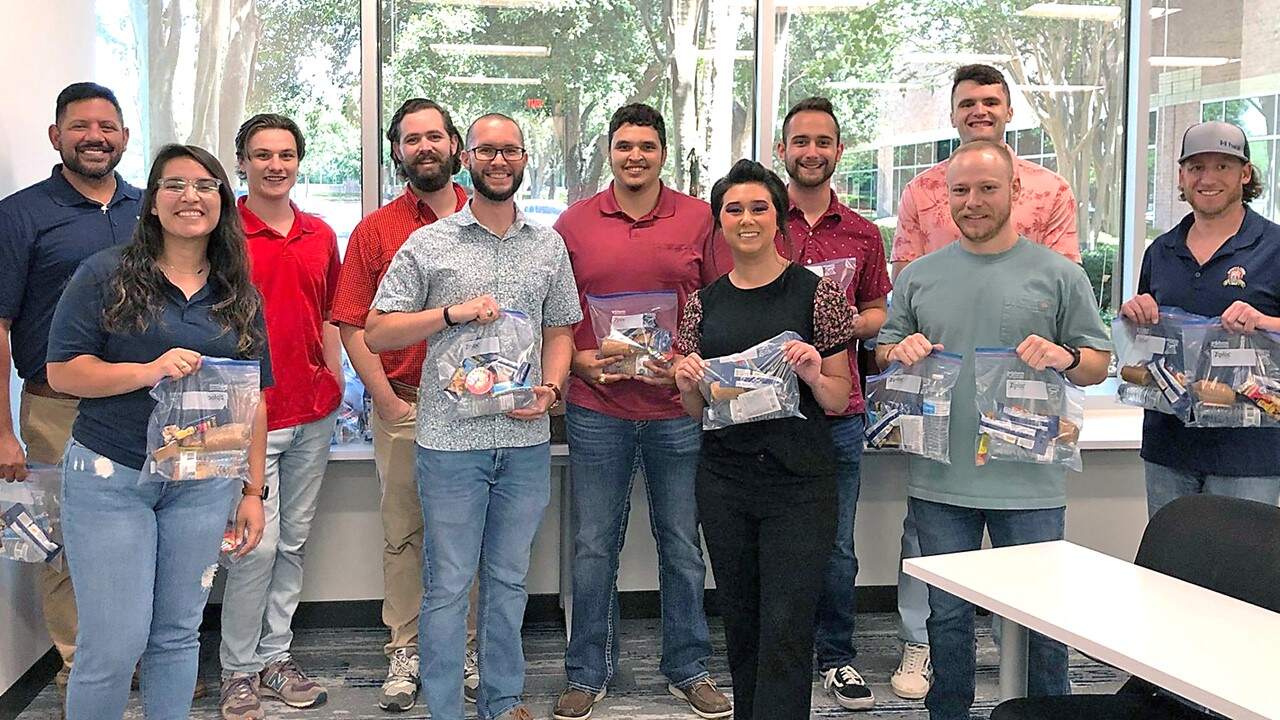 Teaming Together
San Antonio kicked off their summer sand volleyball league this month. The "Halff S.E.R.V.E.S." team came up short in the third match, but gave it their all!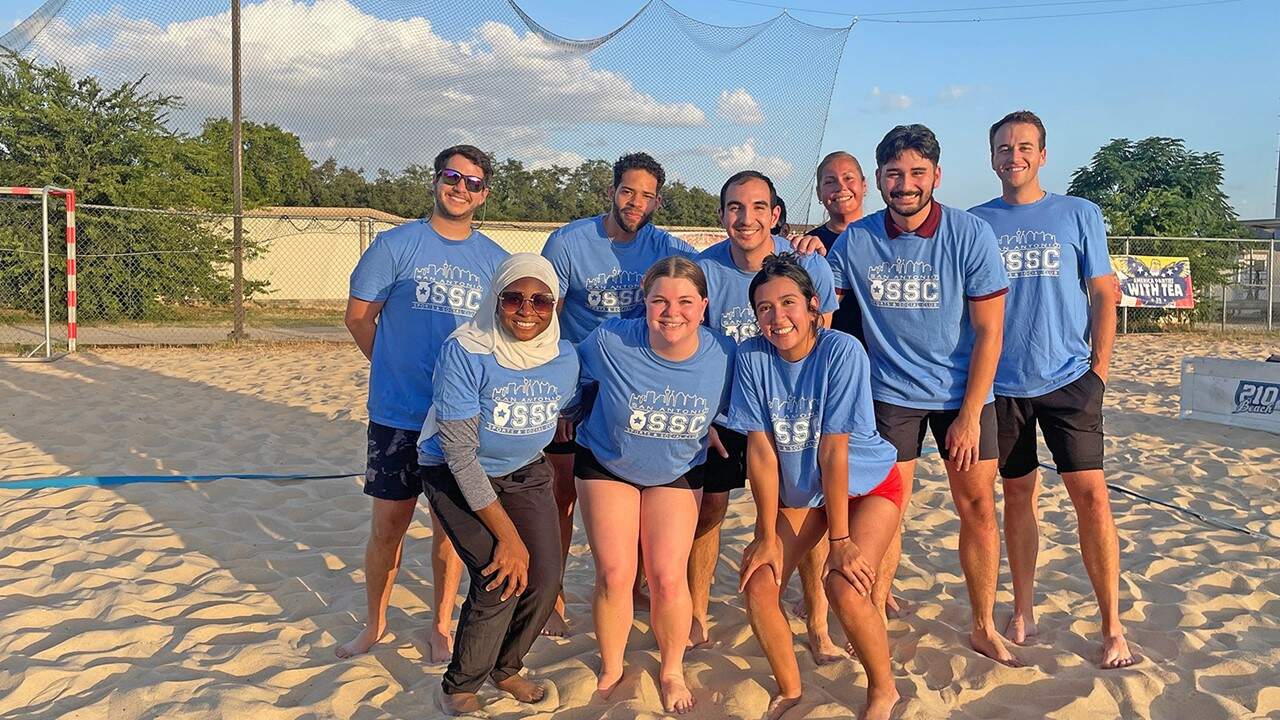 The Water/Wastewater team in Tavares tried their hand at miniature golf at Congo River Mini Golf for their team-building event.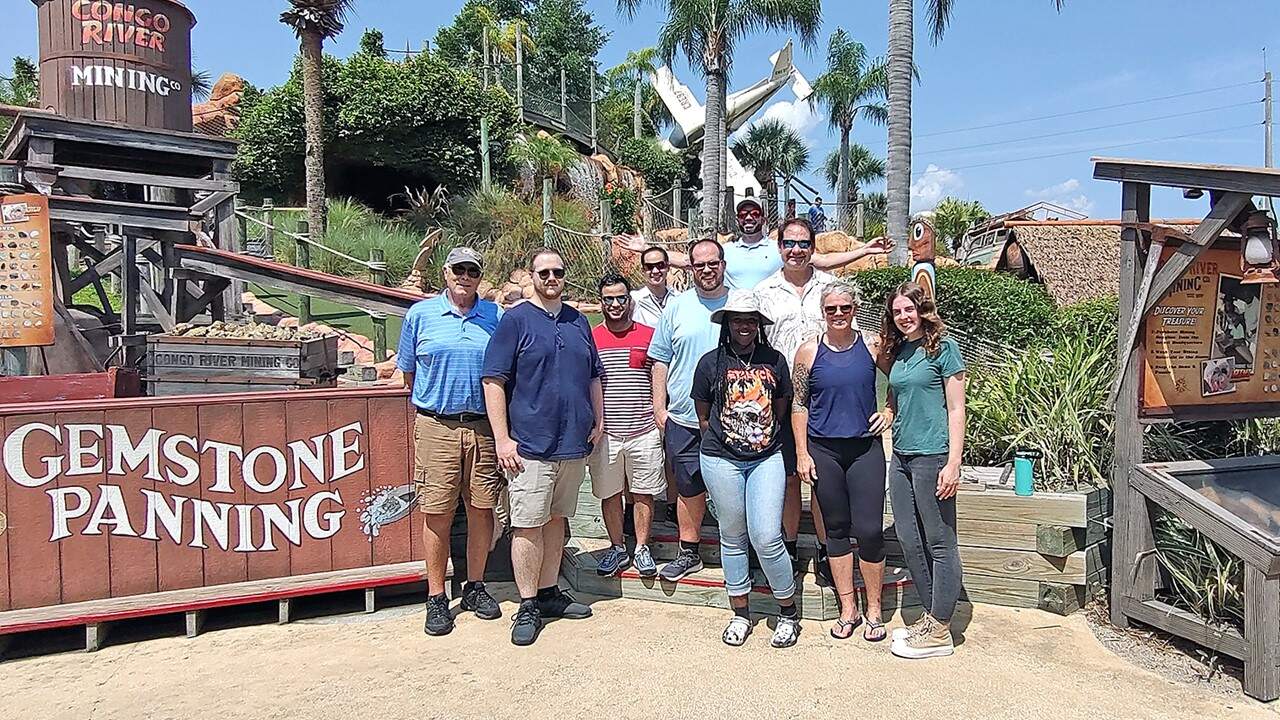 The Water Resources team in Conroe climbed to new heights during their rock-climbing outing!

A team from Fort Worth let loose at Alley Cats, where they competed against each other in laser tag, miniature golf, bowling and arcade games.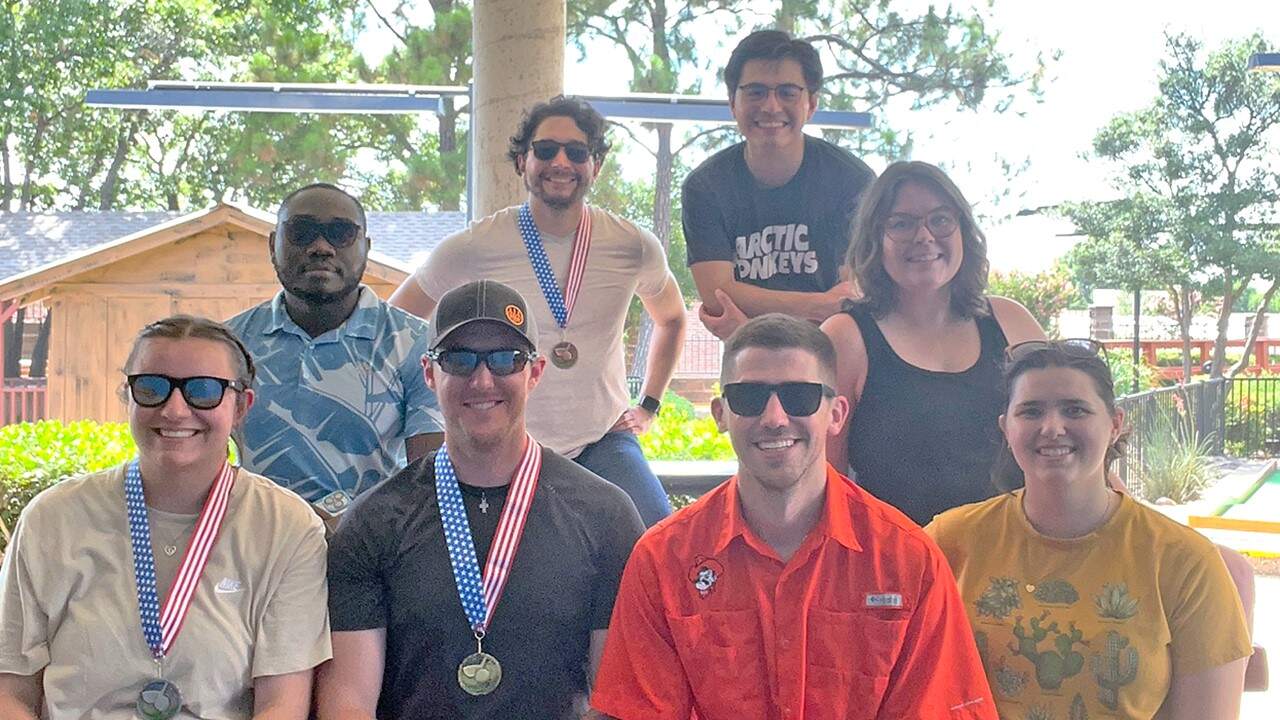 Corpus Christi employees sailed out to sea together for a deep-sea fishing trip in Port Aransas.

Little Rock and North Little Rock offices braved the heat for their third annual Arkansas Travelers baseball night!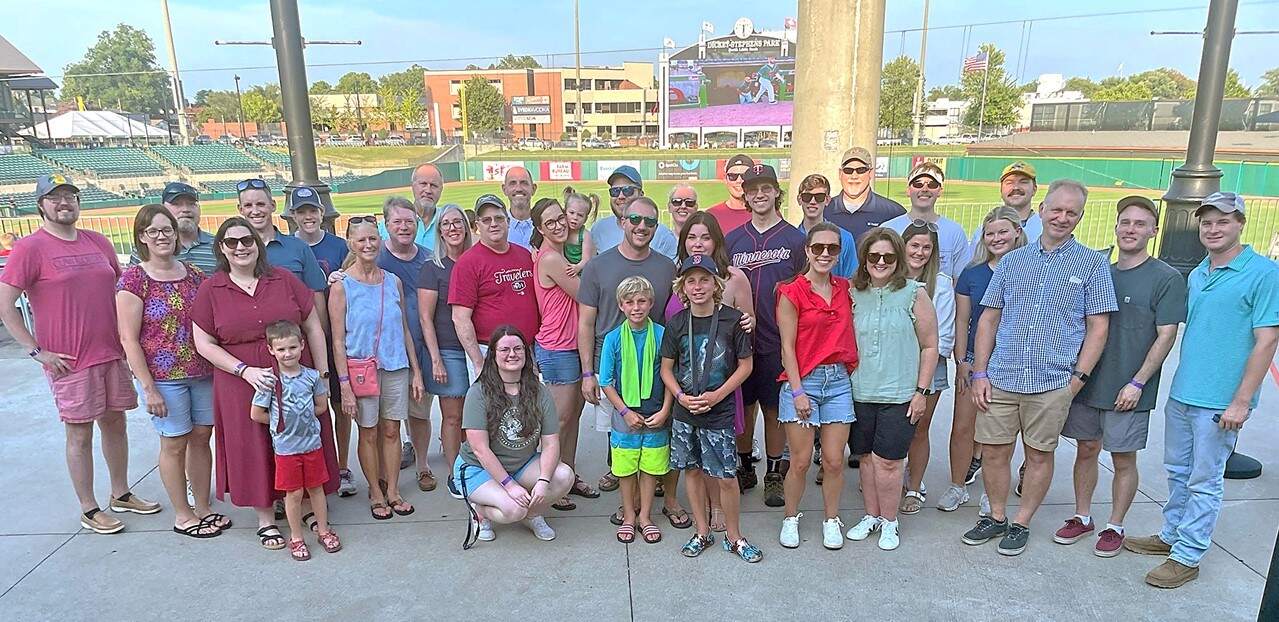 Halff Bag Travels
Yirlesa Marmolejo-Bascue (top left) and her Halff bag went sight-seeing throughout Spain, touring the City of Arts and Sciences in Valencia, the Temple Sagrada Familia and the Arco del Triunfo in Barcelona.
Russell Lestina (top middle) made a pitstop in Dyersville, Iowa. There he saw the farm where "Field of Dreams" was filmed, snapping a photo in front of the field with his Halff bag and baseball glove.
Contrella Dixon (top right) took a photo with her Halff bag while she attended the 56th National Delta Sigma Theta Sorority convention in Indianapolis, Indiana.
Willis White (bottom left) posed with his Halff bag in front of the Parthenon in Athens, Greece.
Jeremy Hancock (bottom middle) visited San Francisco and toured the Alcatraz Island. He and his Halff bag are pictured near the Golden Gate Bridge.
Eric Ratzman and his wife spent time relaxing in Turks and Caicos to celebrate their wedding anniversary!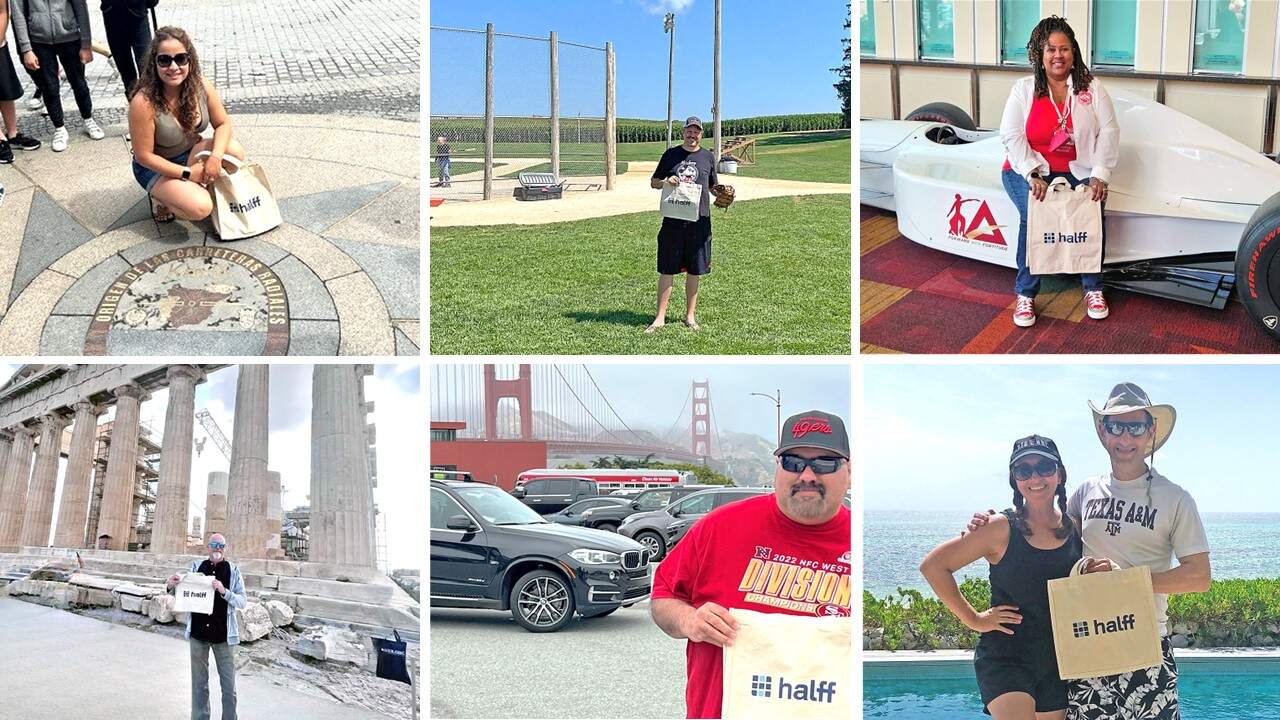 Read more about the History of the Halff bag here.
---
DID YOU KNOW?
Halff sits at No. 15 nationally in the companies with 1,000 to 2,499 employees in the 2023 Top Workplaces USA award rankings presented by Energage. In 2022, Halff was recognized as a Top Workplace in Austin, Dallas, Houston and San Antonio. We have also been recognized as a Top Workplace in Austin and Dallas eight times each since 2015, six times in Houston since 2016 and for the second consecutive year in San Antonio this year.
Cumulatively, Halff has been recognized as a Top Workplace 25 times.
APPLY TODAY!

Want to join our exceptional team of people-first professionals? Learn more about what it's like to work at Halff by heading to our Careers page.