Inside Halff: A Look at May 2023
Halff employees enjoyed May by giving back, spending time outdoors and much more! Keep reading to discover what everyone at Halff did this month.
Two Rising Stars | HCI Updates | Teaming Together | Halff Bag Travels

Featured Work
The Trinity Forest Spine Trail is a Halff project that will connect southeast Dallas neighborhoods to existing trails near White Rock Lake spillway. It recently won a merit award from the 2023 Texas American Society of Landscape Architects (ASLA) Professional Awards. This trail is a part of the LOOP Dallas, a 50-mile urban trail linking north, south, east and west Dallas.

Two Rising Stars
There were not one, but two rising stars at Halff this month!
Public Works/Transportation Team Leader Melanie Cleavelin and Tallahassee Operations Manager Mark Llewellyn Jr. were each honored with 2023 Zweig Rising Star Awards. Read more about their leadership and service in the Rising Star Awards press release.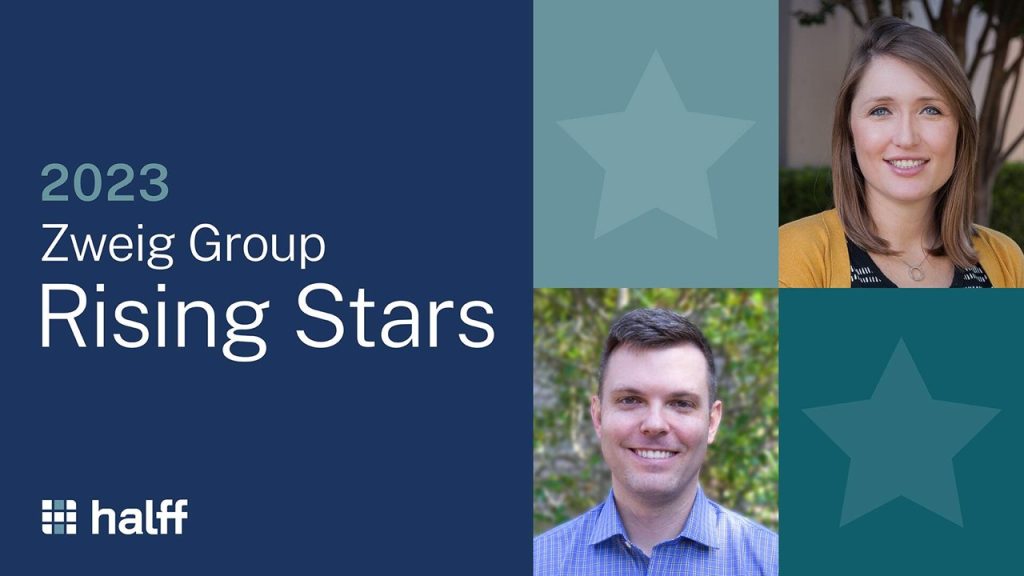 HCI Updates
Tyson Charlson (left), Keith Courson (right) and Brandon Tanksley (not pictured) of the Richardson office spent the lunch hour serving program members at Feed Lake Highlands. They also delivered a $1,000 donation.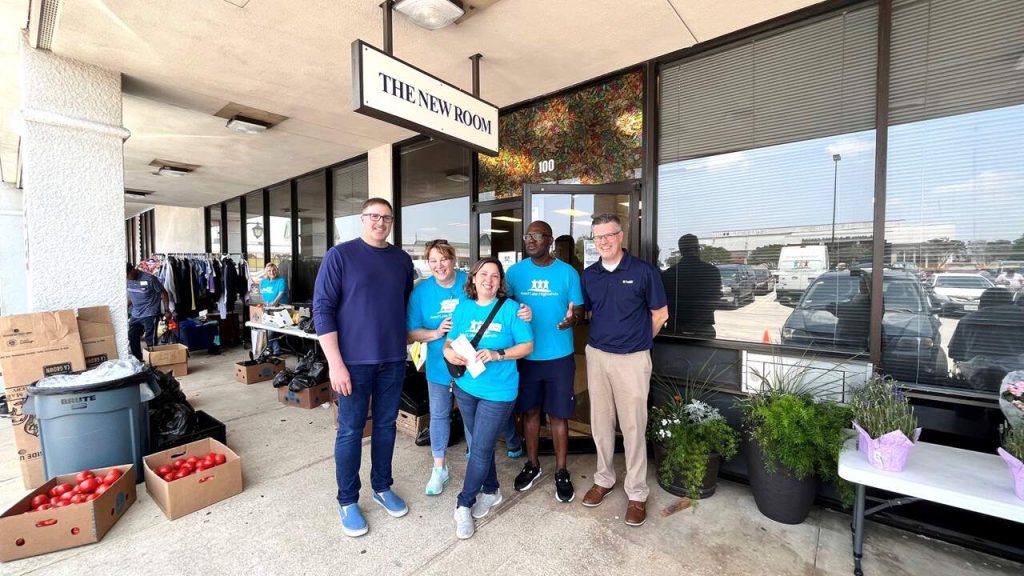 The Jacksonville office delivered a $1,500 check and children's clothing to Isaiah 117 House. Halff's Angela McAree also sewed hygiene bags for each child.

HCI purchased items for AGE of Central Texas, a regional nonprofit organization that provides education and support to people all along the spectrum of growing older, no matter where they are on that journey. Halff volunteers also delivered the items to them.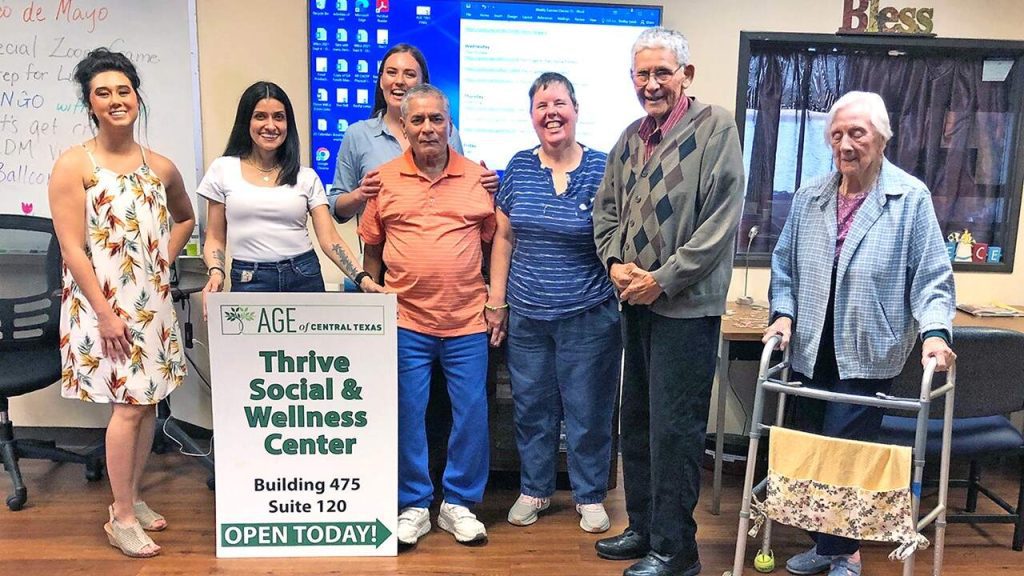 Tavares volunteers packed 48 hygiene kits for Forward Paths, an organization focused on the community's homeless youth and those who are aging out of foster care.

A group of five employees volunteered to pick up trash around the Richardson office, keeping the workplace clean!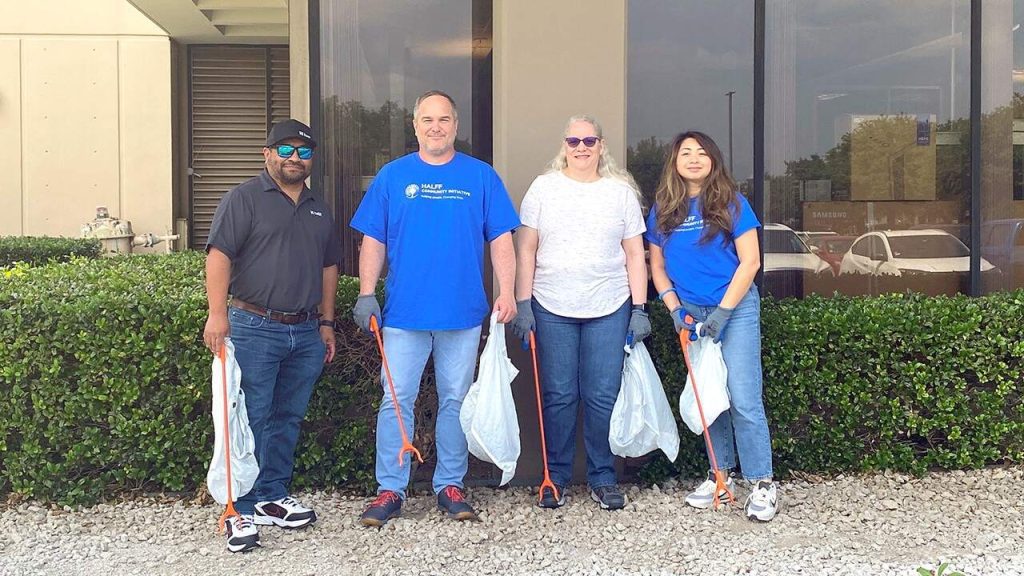 Teaming Together
The Water Resources/GIS team was split between two locations when the Austin South office opened early 2022, but are now reunited. They celebrated everyone moving into the Austin South building with a recent trip to Zilker Botanical Garden!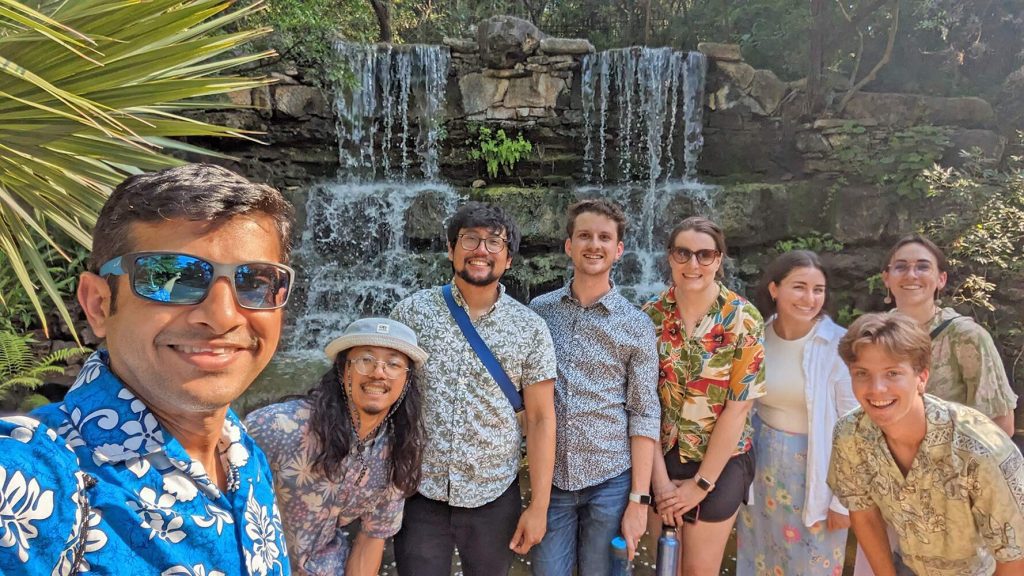 The Tampa Land Development team putted their way through Tiger Woods' Popstroke course.

The Bentonville and Fort Smith offices combined their annual golf tournament with the Little Rock office's annual kayaking trip. It was a weekend packed with good times and great company!

Everyone met up at Bull Shoals, Arkansas, for golf, kayaking, camping and more.

Shreveport employees tried their hand at pickleball for the first time. The team is already planning their next match with even more players!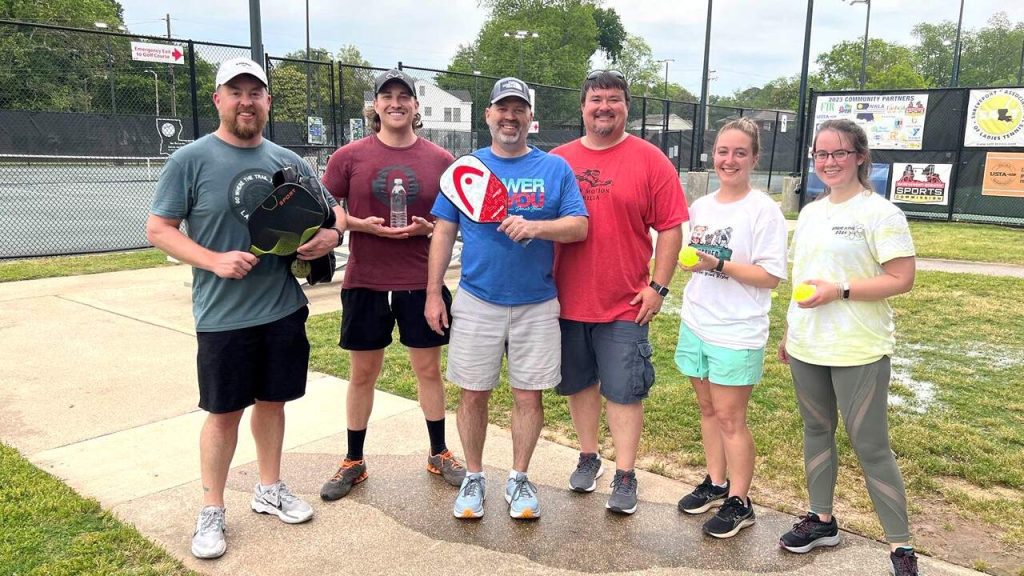 Halff Bag Travels
Ann Marie Pozniak (left picture, second from right) and Sabrina Kelly (right) recently participated in the Girlstart Girls in STEM conference in Austin, Texas. They met with employees Charity Durr (second from left) and Donna Pizzini (left) for dinner and a night out at Pete's Dueling Piano Bar.
During his trip through Spain and Portugal, Drew Chavchalov made a pitstop in Gibraltar, where he snapped a photo with one of the ancient Pillars of Hercules.
Hannah Fallon recently traveled to Canada, where she hiked to Lake Louise in Banff National Park.

Read more about the History of the Halff bag here.
---
DID YOU KNOW?
Halff sits at No. 15 nationally in the companies with 1,000 to 2,499 employees in the 2023 Top Workplaces USA award rankings presented by Energage. In 2022, Halff was recognized as a Top Workplace in Austin, Dallas, Houston and San Antonio. We have also been recognized as a Top Workplace in Austin and Dallas eight times each since 2015, six times in Houston since 2016 and for the second consecutive year in San Antonio this year.
Cumulatively, Halff has been recognized as a Top Workplace 25 times.
APPLY TODAY!

Want to join our exceptional team of people-first professionals? Learn more about what it's like to work at Halff by heading to our Careers page.