Survey Party Chief Adolfo Vargas Awarded Halff's Home Run Award
President/CEO Mark Edwards awarded Survey Party Chief Adolfo Vargas with the Halff Home Run Award.
The Halff Home Run Award is presented to employees who embody the spirit of Halff through leadership, ownership, excellence and the growth of others.
"Adolfo has been with Halff for 32 years!" Mark stated. "He has a reputation for being the best surveyor in the entire firm and for doing whatever it takes while maintaining an exceptional work ethic."
Not only is Adolfo a hard worker, but is known by others for his professionalism, heart and leadership. "He is a mentor, hard-working, consistent and leads by example," said one of his colleagues.
The initiative and pride Adolfo takes in his work makes him outstanding in his field. He always brings value and ensures that he is doing the right thing, practicing integrity. He has positively impacted the team and Halff's culture in countless ways.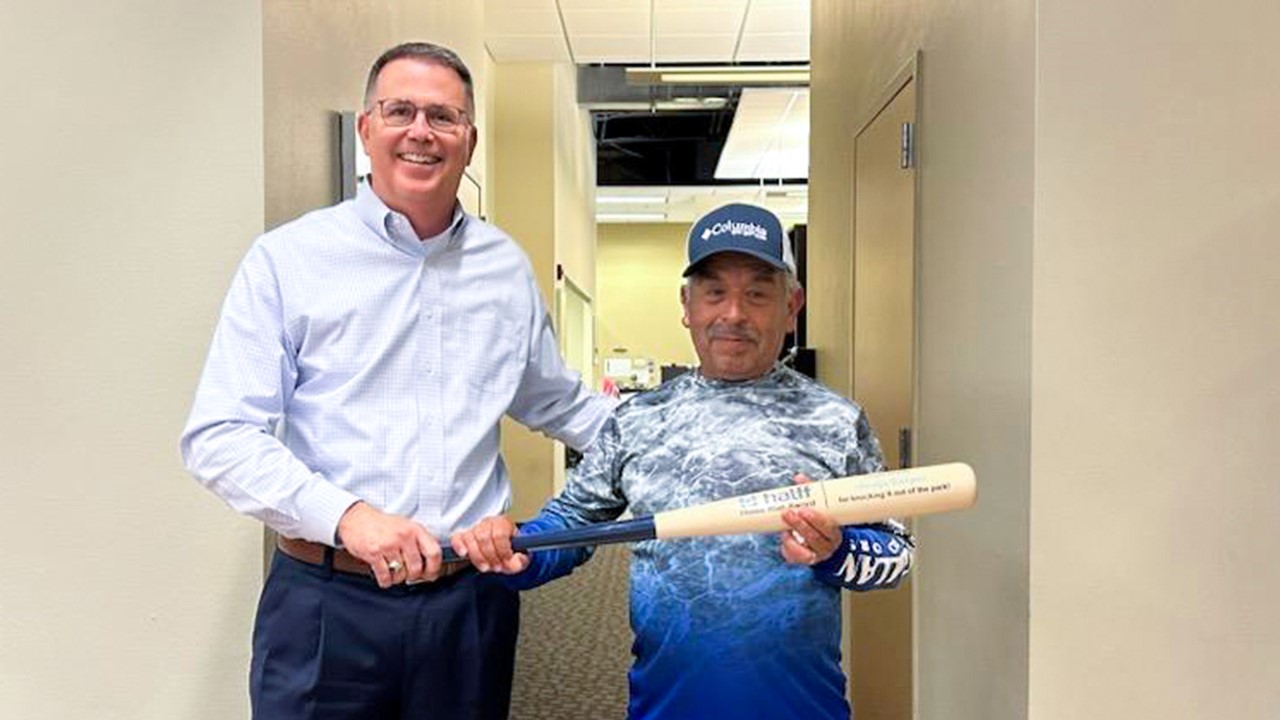 Halff President/CEO Mark Edwards (left) presents the Home Run Award to Adolfo Vargas.
Previous Home Run Award winners include:
Cristi Evans, Benefits Analyst
Juan Gonzalez, Survey Team Leader
Kyle Thornton, Director of Land Development
Audrey Giesler, Graduate Civil Engineer
Keith Courson, Editorial Manager
Vasileios Kalogirou, Survey Practice Leader
James Barr, Transportation Team Leader
Russell Killen, Executive Vice President
Leigh Hollis, Frisco Operations Manager
Erik Verduzco, Houston Production Manager
---
Want to join our exceptional team of people-first professionals? Visit our Careers page to learn more about what it's like to work at Halff and apply today.