Inside Halff: A Look at October 2023
October brought many exciting announcements, the annual chili cook-off and engaging team outings! Read on to discover the latest at Halff.
Transitions & Awards | HCI Updates | Teaming Together | Halff Bag Travels

Featured Work
The Lewisville Healthy Infrastructure Plan (HIP), called Explore More Lewisville, recently received Gold in Environmental Planning from the American Planning Association (APA) Texas chapter. It also received a prestigious CLIDE award from the North Texas Council of Governments earlier this year.
Halff engaged in a unique partnership with the City of Lewisville and the UNT Applied Environmental Research Institute. Halff provided planning, environmental and landscape architecture services.

Transitions & Awards
This month Halff announced the exciting appointment of Jessica Baker Daily as the new president/chief executive officer, effective Jan. 1, 2024. She is currently the chief people officer (CPO) and will succeed retiring President/CEO Mark Edwards. Water Resources Practice Leader Ben Pylant will transition into the CPO role.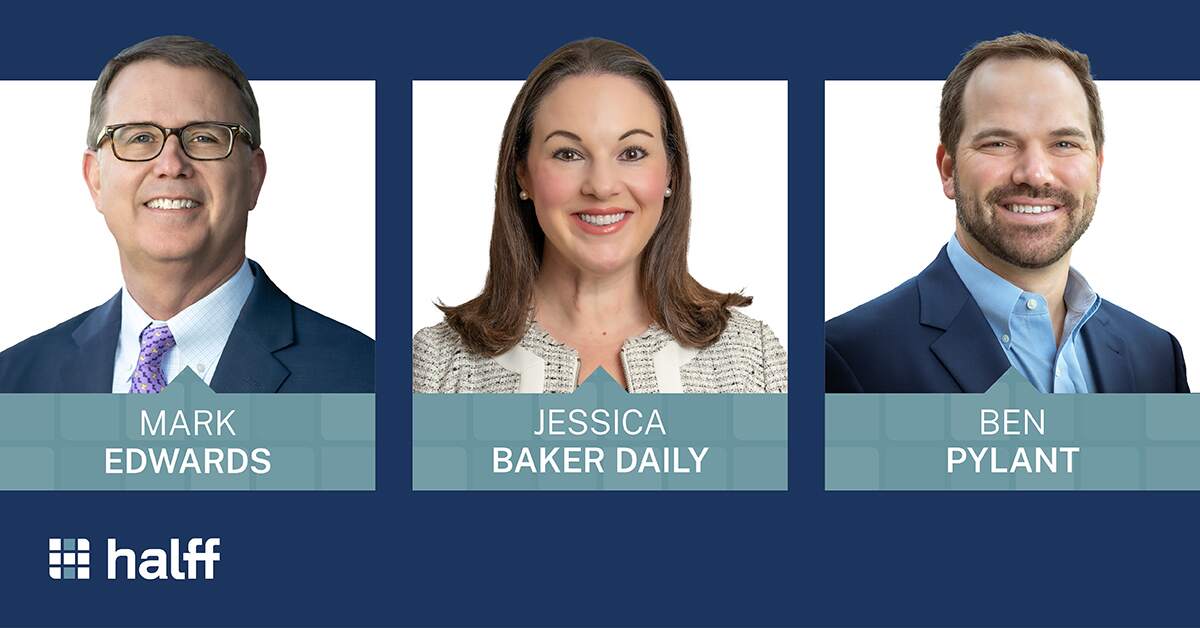 Halff also made its seventh appearance in the Dallas Business Journal's 2023 Middle Market 50 list, as one of the 50 fastest-growing midsize companies in the Dallas-Fort Worth area.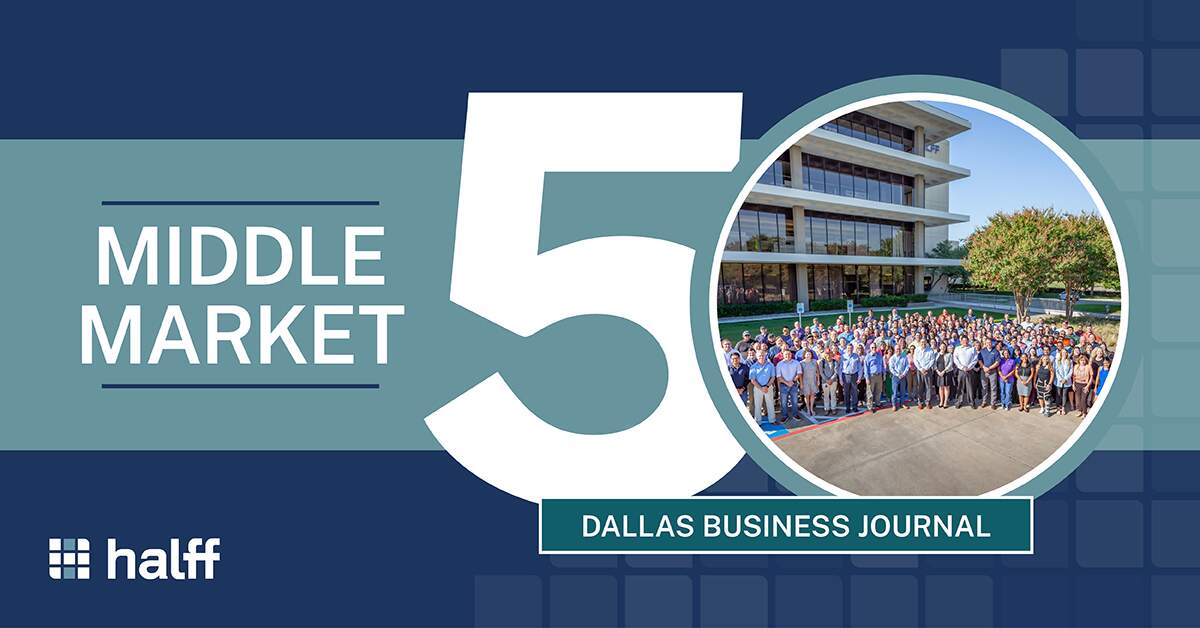 HCI Updates
Conroe volunteers helped prune and box more than 2,000 flowers for the Flowers on the Lake event, hosted by the Montgomery County Women's Center (MCWC). October is Domestic Violence Awareness Month, and during the event purple flowers are placed on the lake in honor of survivors.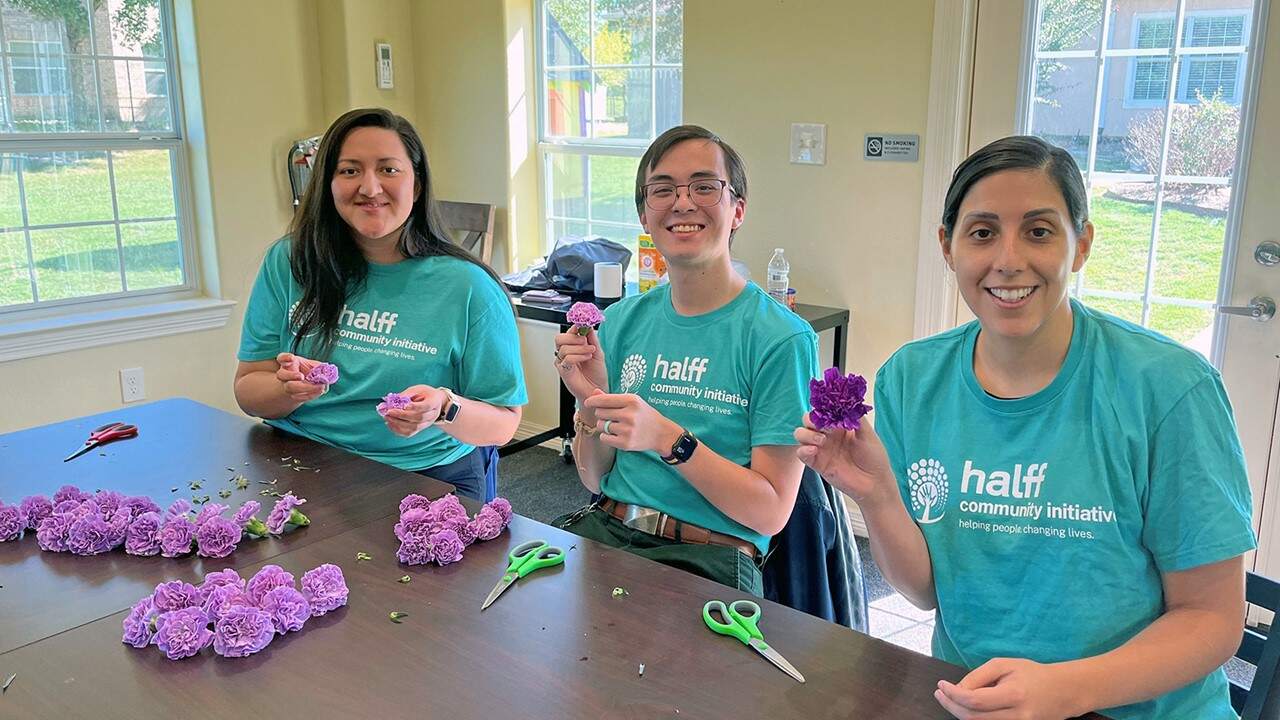 Richardson volunteers packed 400 hygiene bags in less than 20 minutes during the lunch hour to donate to Minnie's Food Pantry!

Austin volunteers spent time at the Ronald McDonald House to cook dinner for families staying there, enjoying team building time while helping others!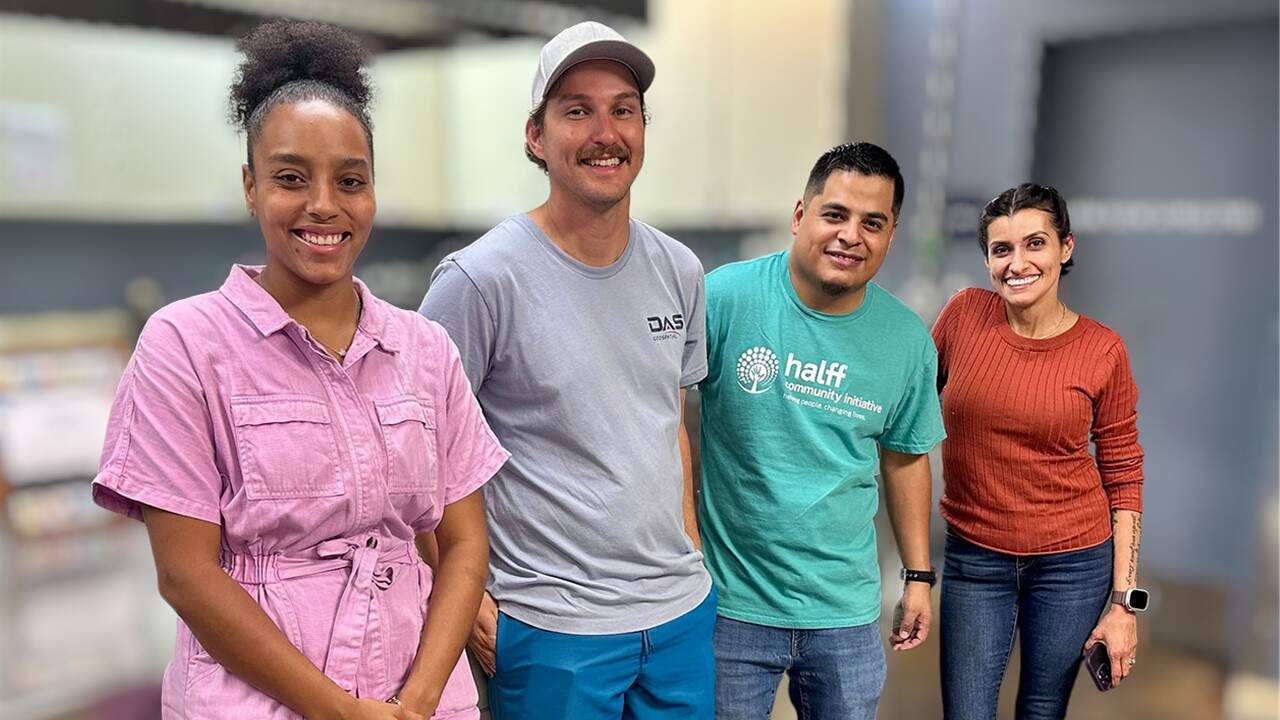 The Tyler office delivered sweet case duffle bags to Azleway Boys' Ranch, to help children in foster care while transitioning from home to home.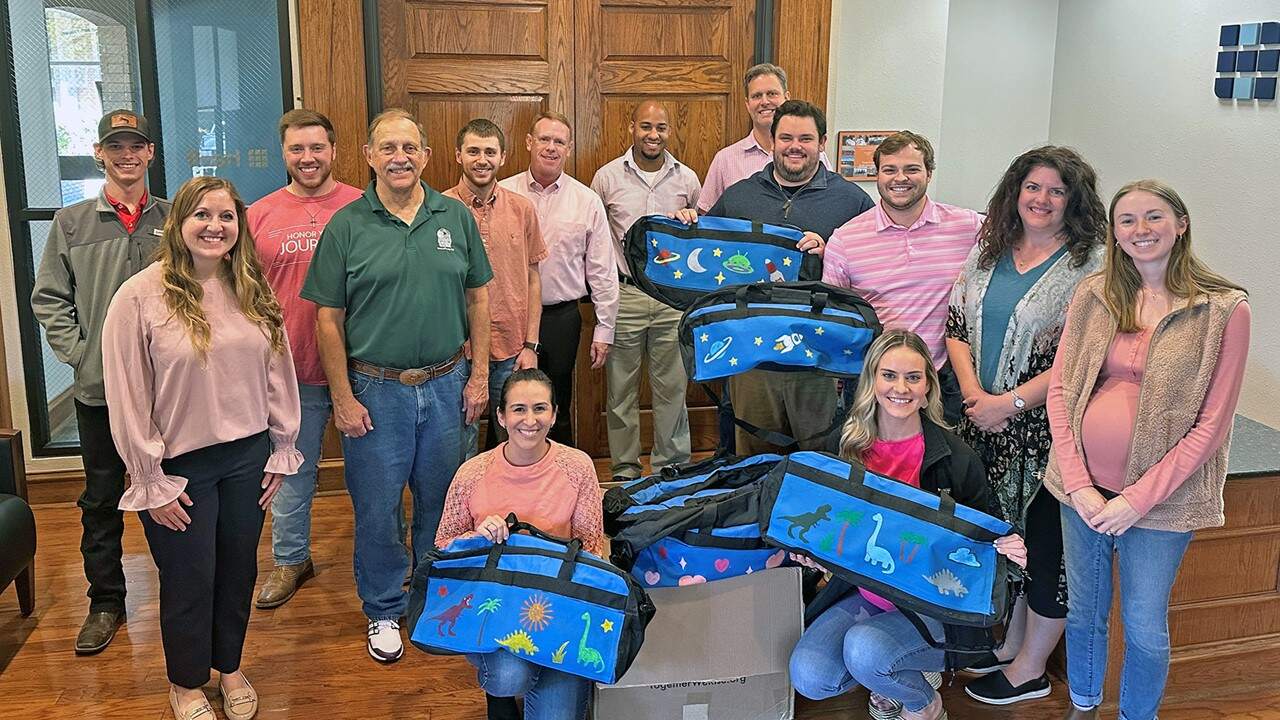 Teaming Together
This year's chili cook-offs at the Austin South and Richardson offices boasted many different flavors and a select few winners!
Austin South presented the judges' award to the team Insert Chili Pun (top middle), while Chile Nelson (top left) won the people's choice.
The judges' award in Richardson went to the team Look What You Made Me Stew (bottom left). Best team name was awarded to The Spicey Inflationators (top right), and the people's choice was Chili Chili Coco Pop.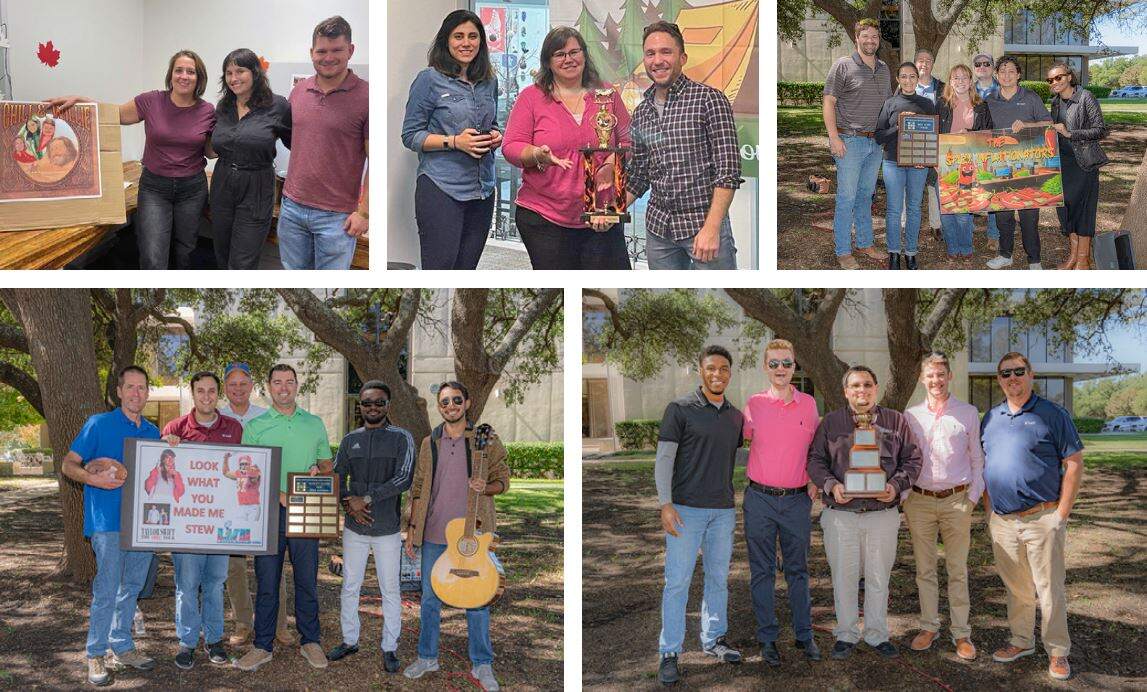 Fort Worth's Land Development team faced off on the pickleball courts at Courtside Kitchen.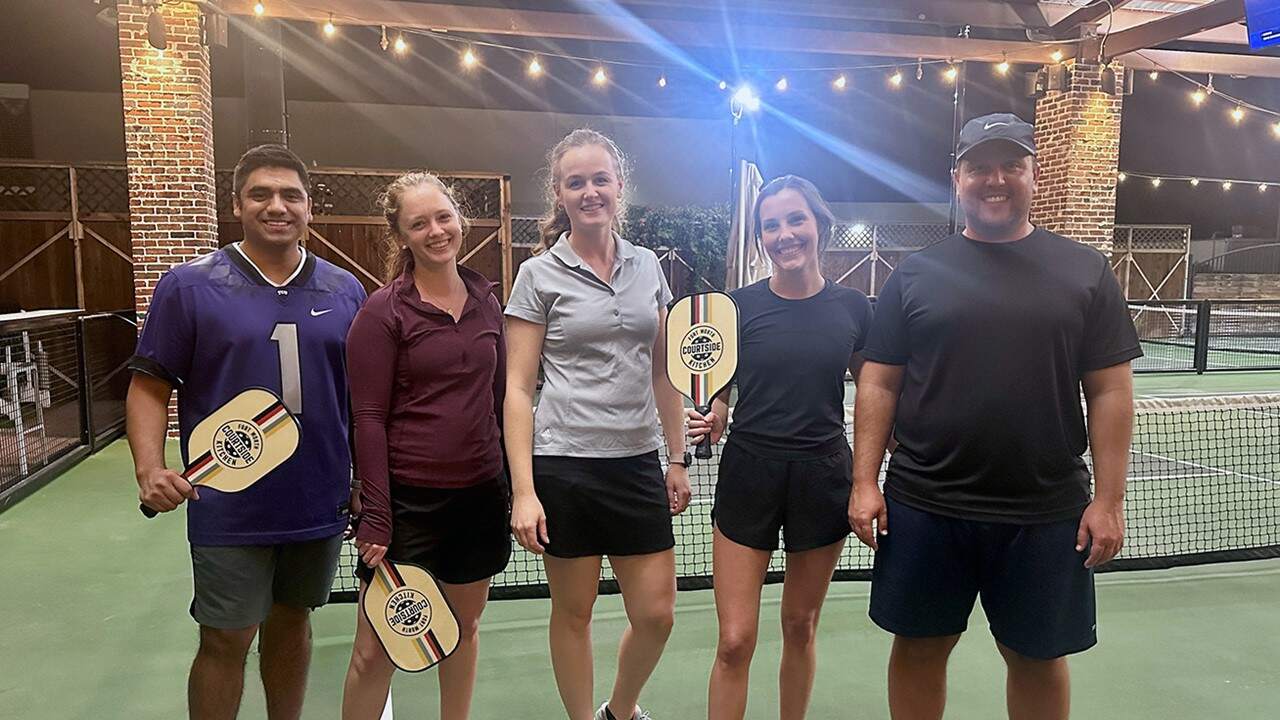 Shreveport's Water Resources team took a glassblowing class. Their creations included pumpkins, cocktail glasses and a hummingbird feeder.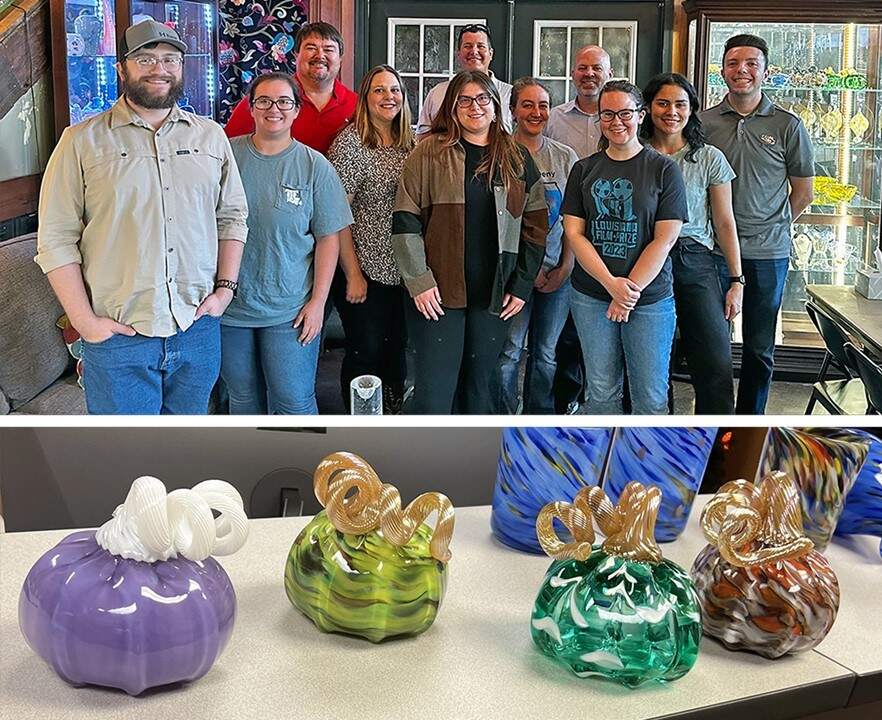 Hook, line and sinker! Halff's Conroe team enjoyed a day of fishing on the lake.

A team of water and transportation professionals from McAllen competed in a paintball battle at Delta Field.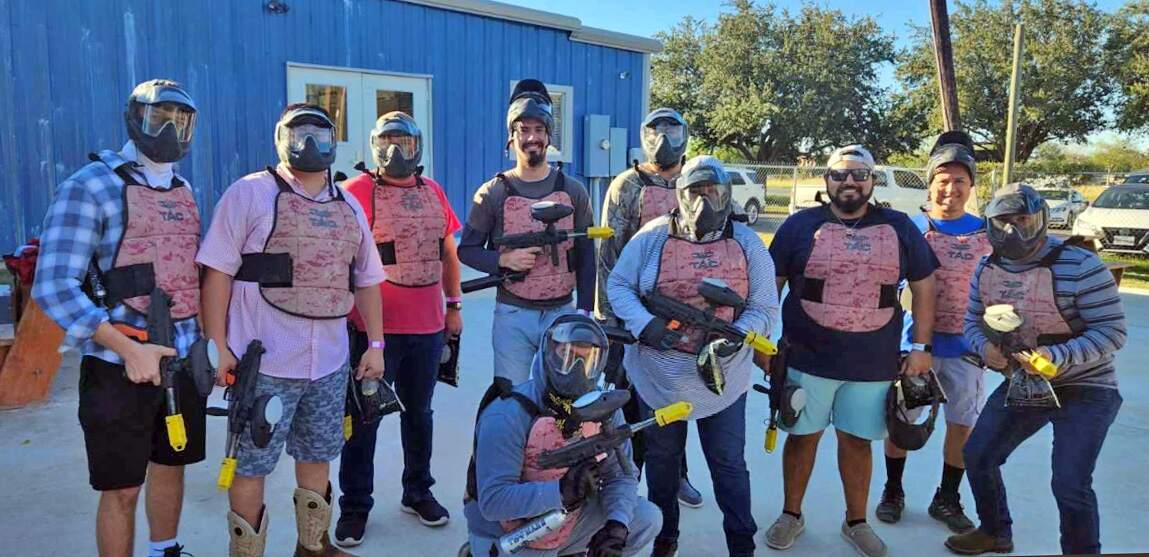 Halff Bag Travels
Debbie Hope (left) took a bucket list trip to Albuquerque, New Mexico, to attend the Balloon Fiesta. The highlight of their trip? Getting to ride in a hot air balloon!
Tim McGowen (middle) and his family took a New England fall foliage road trip, where they made stops in Vermont, New Hampshire and Maine.
Leigh Hollis and her family visited the beautiful country of Spain, where they snapped a photo by the Mediterranean Sea.

Read more about the History of the Halff bag here.
---
DID YOU KNOW?
Halff sits at No. 15 nationally in the companies with 1,000 to 2,499 employees in the 2023 Top Workplaces USA award rankings presented by Energage. In 2022, Halff was recognized as a Top Workplace in Austin, Dallas, Houston and San Antonio. We have also been recognized as a Top Workplace in Austin and Dallas eight times each since 2015, six times in Houston since 2016 and for the second consecutive year in San Antonio this year.
Cumulatively, Halff has been recognized as a Top Workplace 25 times.
APPLY TODAY!

Want to join our exceptional team of people-first professionals? Learn more about what it's like to work at Halff by heading to our Careers page.